8 Ways You Can Add Value to Your Kitchen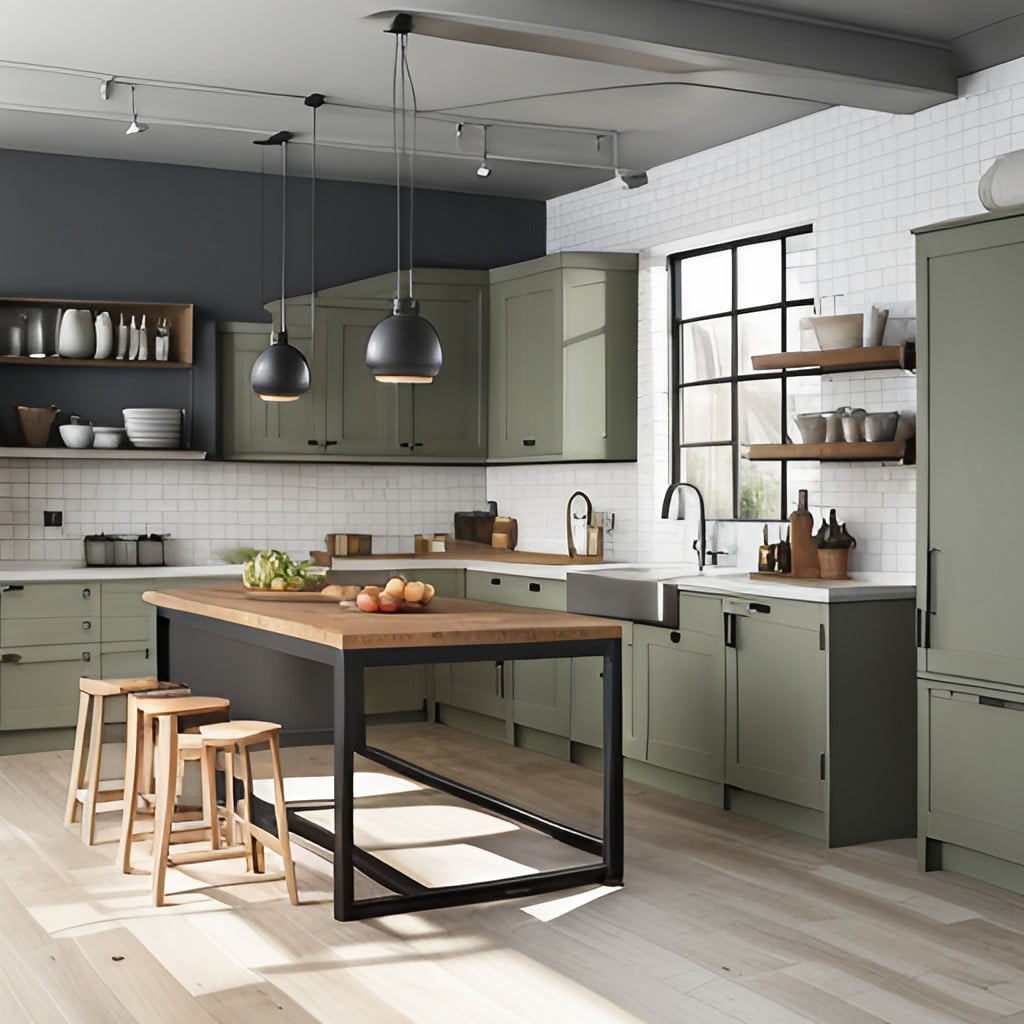 Is your kitchen feeling a little outdated? Are you starting to think about ways that you could add value to your home by renovating this key living space? If so, read on for eight great ideas to get you started! From installing new cabinets and countertops to upgrading your appliances, there are plenty of ways to make your kitchen look and feel new. So get inspired and start planning your perfect update today.
1. Install durable worktops
Whether you are looking to sell your home or simply want to improve the look and functionality of your kitchen, installing durable worktops is a great way to add value. Worktops serve an essential function in any kitchen, providing valuable counter space for food prep. But beyond the practical benefits, worktops can also impact the overall aesthetic of your kitchen, helping to define its style and character.
View this post on Instagram
Durable materials such as granite or quartz can withstand heavy use without showing wear and tear, making them ideal for high-traffic kitchens. And thanks to advances in modern manufacturing techniques, these hardy materials are available in a variety of beautiful colours and textures that will bring depth and interest to any kitchen design. So if you're looking to give your kitchen a facelift, be sure to consider installing worktops.
2. Opt for high-tech, energy-efficient appliances
When it comes to renovating your kitchen, there are many factors to consider. You may want to focus on updating the aesthetics and adding timeless design touches, or you may want to prioritise functionality and convenience. Whatever your goals may be, one key area that is well worth investing in is your appliances. Choosing high-quality, energy-efficient appliances can help to add value to your kitchen while also making it a more enjoyable space.
One great example of an energy-efficient appliance is a 4-in-1 tap with an advanced water filtration system. This type of tap not only lets you easily access hot, cold, and filtered water in one convenient location, but it is also more efficient than traditional taps in terms of saving energy and reducing waste. Additionally, appliances like modern ovens and microwaves are designed for both easy operation and sleek aesthetics, making them highly practical as well as beautiful.
3. Replace or repair damaged floor tiles
Replacing worn or damaged floor tiles in your kitchen is essential if you want to improve its overall appearance and value. Floor tiles are a major focal point in any kitchen, so they need to be kept in good condition if you want to achieve a sleek and modern look. Additionally, worn or warped tiles may not only make the kitchen less attractive but also lead to safety issues as well. For these reasons, it is important to invest time and money into replacing or repairing damaged floor tiles as soon as possible.
View this post on Instagram
With the right materials and tools, this process can be done fairly quickly and easily, making it a great way to transform the look and feel of your kitchen in no time at all. So whether you are looking for an affordable way to breathe new life into your home or simply seeking an easy upgrade before putting your house on the market, consider replacing those old and worn-out floor tiles today!
4. Swap out an old kitchen backsplash for something new
When you're looking to upgrade your kitchen, one of the first things you might consider is swapping out your old backsplash for something new. This can be a great way to add value to your kitchen and give it a fresh, modern look. Choosing a new backsplash can seem like a daunting task, but with some careful consideration and research, you can find the perfect option that fits your style and budget.
View this post on Instagram
One option that many homeowners are turning to these days is tile. Whether you opt for sleek subway tile or bold decorative ceramic tiles, this versatile material can deliver an on-trend aesthetic while also protecting it from moisture and staining. Marble is another backsplash material that can add tons of visual interest to your property and help increase its value. However, it is important to note that marble requires more maintenance than tile, so be sure you are prepared to care for it properly before making your final decision.
Find out more about designing with kitchen tiles.
5. Maximise your kitchen floor space with a kitchen island
When it comes to designing and decorating your kitchen, there are a lot of different considerations to keep in mind. You need to think about the style, colour palette, and layout of the room, as well as the appliances and finishing touches that will best suit your personal needs. One element that many homeowners seek to maximise is their kitchen island.
View this post on Instagram
By incorporating a kitchen island into your design plan, you can create additional workspace and storage options while also helping to boost the value of your home. Whether you use it as a place for cooking or as an entertainment hub during parties, a kitchen island can be an excellent addition to any kitchen.
6. Create more space with a side return extension
A kitchen is one of the most important rooms in any home, and having a well-designed, functional space is essential for cooking and entertaining. But many homeowners find that their kitchens are limited in terms of space, especially if they have a small living area. If you're looking to add additional functionality and value to your kitchen, you may want to consider a side return extension.
This type of renovation will create additional space by extending out from your existing structure and creating enough room for an island or dining table. In addition to giving you more functional space, such an extension can also add significant aesthetic value to your kitchen.
7. Paint or replace your worn-out cabinets and cabinet handles
When it comes to your kitchen, the cabinets are one of the most important elements. Not only do they provide storage for your dishes, pots and pans, and other items, but they also help to set the tone for the rest of the room. If your kitchen cabinets are worn-out or outdated, then it can be difficult to create a cohesive look that truly reflects your style.
View this post on Instagram
One solution is to either repaint or replace your cabinets entirely. By choosing a fresh colour scheme or installing new cabinet hardware, you can quickly revitalise your kitchen and add value to your home. Additionally, updating your cabinets will make it easier to keep them in good condition over time, reducing maintenance costs. So if you're looking to breathe new life into your kitchen space, consider investing in some fresh cabinets and cabinet handles.
8. Make the most of smart storage solutions
When it comes to designing a kitchen, one of the most important considerations is maximizing storage space. Whether you're working with a small kitchen or just looking for new ways to organise your cooking supplies, there are a variety of smart storage solutions that can help to add value and functionality to your space. For example, adding pull-out shelves can be a great way to keep frequently-used appliances like blenders or food processors close at hand without taking up valuable counter space.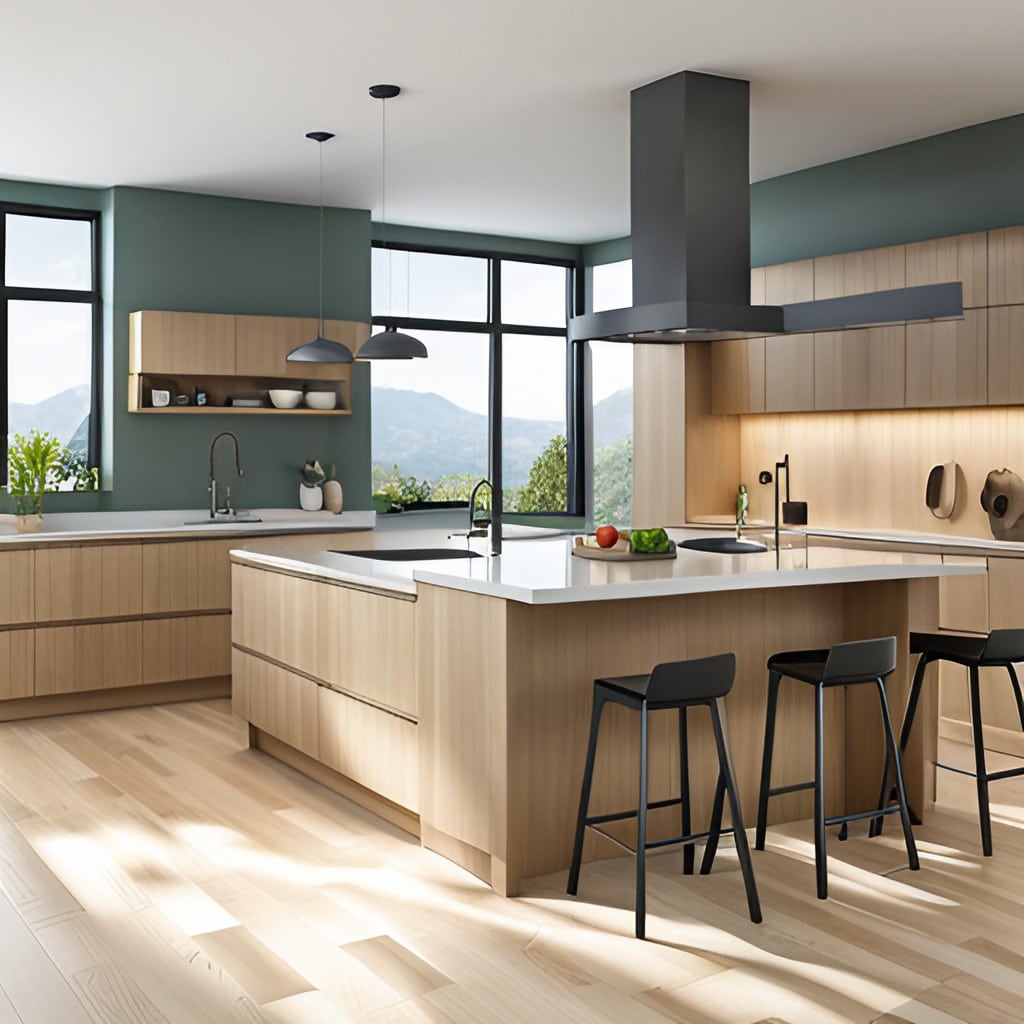 Another great option is to incorporate built-in shelving or spice racks that are carefully positioned within easy reach of the stove. And of course, utilising open shelving instead of cabinets near the sink can provide much-needed extra storage without sacrificing visual appeal. So if you're looking to make the most out of your kitchen, don't forget the power of smart storage solutions.
Conclusion
In today's competitive housing market, it pays to be one step ahead of the competition. One way you can impress viewers is with a well-designed, high-tech kitchen that embraces the latest innovations. Our boiling water taps are the perfect way to get a foot up on other homes, allowing you to command a greater asking price and receive more interest.
Find out more about boiling water taps in our ultimate guide.
By adding value to your kitchen, you can improve the quality of your life and make cooking at home a more enjoyable experience. What are some of the ways you've added value to your kitchen? Let us know in the comments!
Related Articles from the same category: