Do you ever feel overwhelmed, fatigued and like there is no light at the end of the tunnel? If so, it's time to consider a powerful practice that can invigorate your mood and boost your well-being – cooking! Not only does cooking fuel our bodies with essential nutrients, but it can also be a great source of relaxation and inspiration. From reducing stress levels to building relationships with loved ones, here are ten ways cooking for yourself can improve your physical and mental health.
1. Cooking Helps You Connect With Food
Cooking is more than just about providing sustenance for our bodies. It provides the opportunity to be creative, come together with friends and family, and, most importantly, reinforce a deep connection with food. All of these experiences can have a fantastic effect on your well-being. Being intentional with your food choices helps you stay healthy, discover new flavours, explore cultures worldwide, and share meals that evoke comforting nostalgia.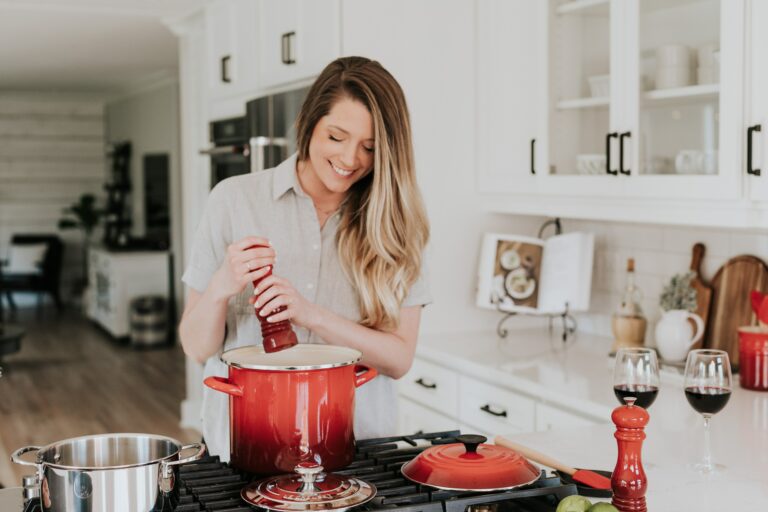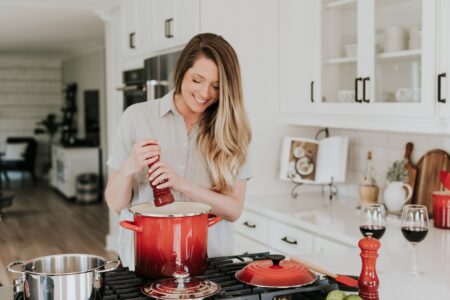 2. Cooking Can Be a Form of Meditation
As humans, we tend to find solace in tasks that require our full focus and for many people, cooking presents an opportunity to enter this meditative state. It distracts from everyday worries, allowing individuals to truly engage in creating food. Additionally, it can help people become more aware of their bodies and needs since they must pay attention to textures, flavours, and smells.
3. Cooking Encourages Creativity
Whether you are a novice in the kitchen or an experienced chef, cooking offers an opportunity to get creative. Trying out new ingredients, flavours, and recipes can be fun and rewarding – and it can also lead to amazing culinary masterpieces.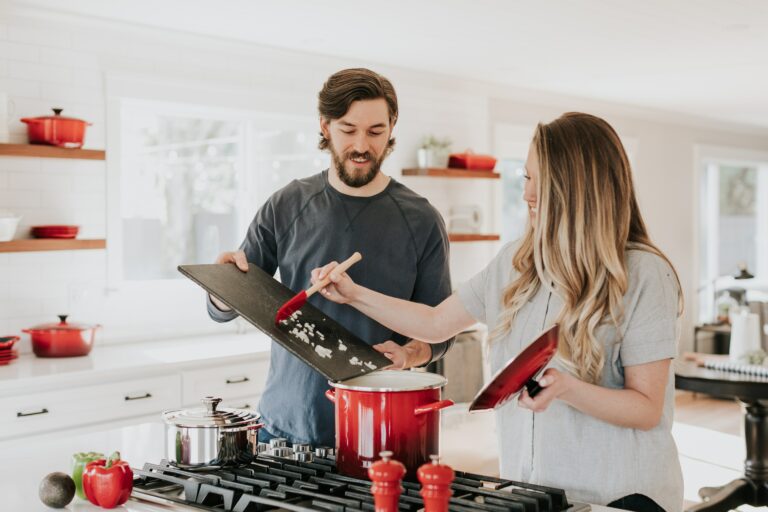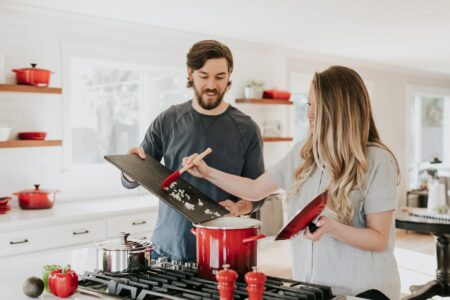 4. Cooking Is a Form of Self-Care
Cooking your meals is one way to do that and can be an excellent form of self-care. Food not only nourishes our bodies but can also nourish our minds, especially in the autumn months when these special dishes bring comfort and consolation. Instead of relying on unhealthy takeout or eating pre-packaged, processed meals, creating something from scratch can be calming and rewarding.
5. Cooking Is a Therapeutic Process
The practice of cooking can have a powerful effect on one's well-being. Preparing meals is incredibly therapeutic, benefitting the body and mind in numerous ways. Not only does the physical act of cooking involve setting goals and concentrating - which improves mental clarity - it also involves scents and tastes that can evoke a feeling of joy. It can act as an emotional release, allowing someone to focus on creating something special that they can accept and enjoy without judgment.
Cooking provides an opportunity to share with loved ones, build relationships, and embed meaningful traditions within families; bringing people joy in these meaningful moments is invaluable. Whether you prefer intricate recipes or simple meals prepared out of necessity, cooking is a skill anyone can practice, which comes with many emotional perks.
6. Cooking Can Promote Mindfulness
For many of us, the everyday hustle and bustle can be overwhelming and limit our ability to appreciate the beauty of life indeed. However, cooking allows you to slow down and connect with your food. This can help promote mindfulness as it encourages you to focus exclusively on the here-and-now moment and allows you to develop a deeper appreciation and understanding of what goes into creating a meal.
A mindful approach to cooking will improve your food's taste and provide additional benefits like reduced stress levels, improved concentration, and better overall well-being. So why not give yourself some time in the kitchen and fully immerse yourself in each aspect of preparation?
7. Cooking Can Be a Bonding Activity
For those who love creating delicious dishes, cooking can be an enriching experience. Not only does it bring joy to you personally, but it can also create meaningful connections with others. When multiple people come together in the kitchen, each person's skills and talents combine to create something special. This collaborative effort allows everyone to feel involved, providing a sense of camaraderie and unity.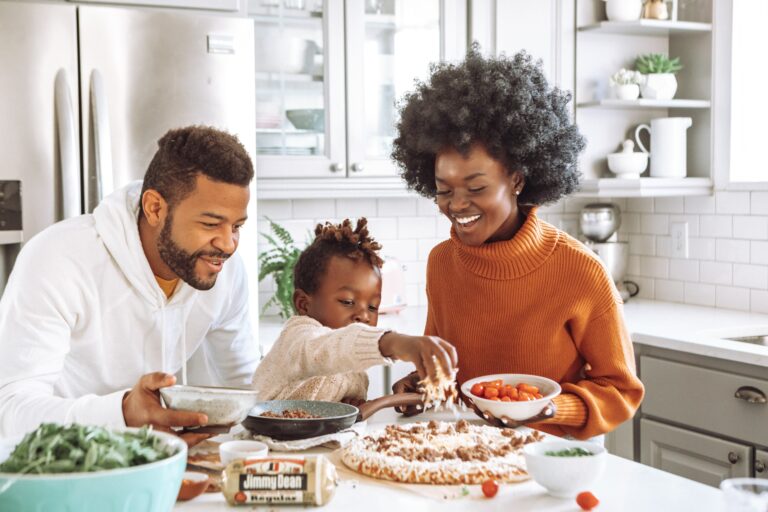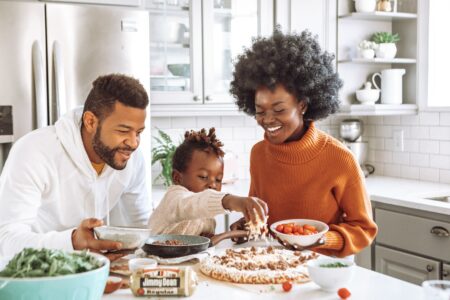 8. Cooking Can Help You Eat Healthier
Meal prepping can be a gratifying experience and a great way to maintain health. Not only is it a form of art, but preparing and enjoying a home-cooked meal can make you feel full of energy, inspiration and appreciation for the food you eat. When you cook at home, you control the quality of the ingredients in your meal. You can create something delicious using the freshest and highest-quality elements, allowing you to take advantage of nature's vitamins, minerals and nutrition.
You can avoid artificial colours or flavours as well as trans fats or other unhealthy additives by choosing whole foods such as fruits, vegetables and lean proteins. Cooking your meals is not only nutritious; it saves money too! Eating out can be expensive, whereas cooking at home encourages healthy eating in an accessible and cost-effective way.
9. Cooking Is a Mood-Boosting Activity
For many people struggling with low moods, cooking can be a constructive way to boost mental health. Engaging in an activity like cooking makes our minds and bodies more relaxed. Through the physical and creative action of combining ingredients into a meal that is often shared with loved ones, those who cook can feel more connected with the world around them. Not only does this provide a sense of satisfaction when they look at their work, but it also gives them a sense of accomplishment by creating something delicious and nutritious.
Furthermore, trying out new recipes or investing in kitchen tools to make the process easier can provide a great distraction from negative thoughts.
10. Cooking Can Improve Your Confidence
Cooking can help to boost confidence in several ways. For starters, it is a great way to express your creativity. You have endless possibilities with ingredients, flavours and techniques to create a dish that speaks to your tastes. Doing something creative can also provide an avenue for self-expression, allowing you to show off your unique style and point of view. On top of that, cooking can make you more social. It's a perfect excuse for friends or family members to come together and share a delicious meal.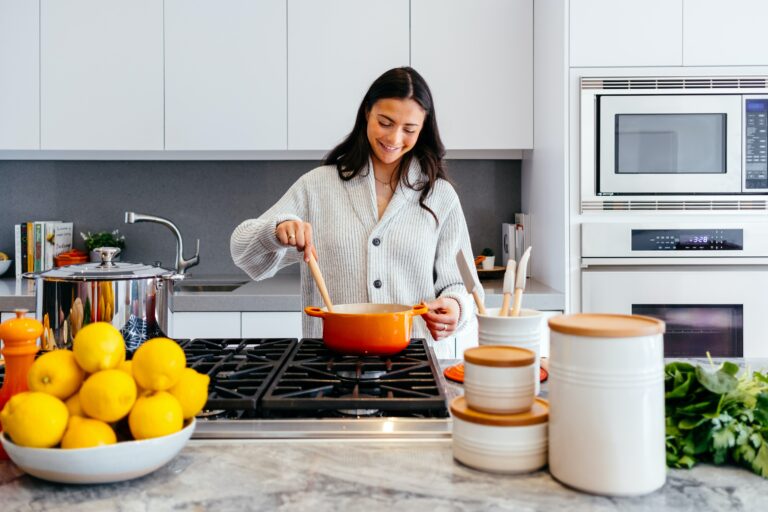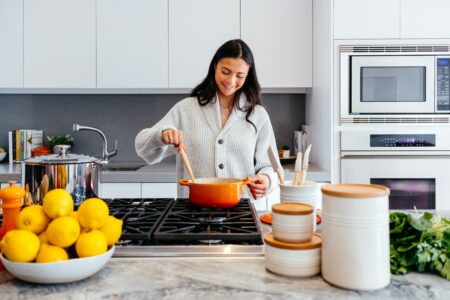 Plus, if the food turns out well, it's easy to feel proud! Finally, cooking can give you a sense of mastery over something which many people might consider complex or challenging. It takes patience and coordination; it teaches you problem-solving skills and discipline. These qualities will lead you to experience greater confidence in yourself overall!
Our boiling water taps are the ideal tool for a budding chef, allowing you to cook infinitely quicker by removing the need for a kettle or stovetop pan. Find out more about how a boiling water tap works.
Hot water taps are one of the features that make daily life so much easier. Whether it's making tea or using hot tap water to help with your morning routine, boiling water taps can provide convenience and save you time. In this blog post, we'll take an in-depth look at the reasons for and against turning off your boiling water tap to help you decide what's best for your home and lifestyle.
Should You Turn Your Boiling Water Tap Off?
The boiler tank that comes with a boiling water tap should be left on overnight as it uses more power to heat the water back up from cool rather than maintaining a consistent water temperature. The boiling water tank should only be turned off if you are going on holiday for longer than a week to 10 days, or if the area the tank is in is going to drop to below-freezing temperatures.

What Is a Boiling Water Tap?
A boiling water tap is the answer to the modern family home, providing instant boiling water at the turn of a tap handle. Perfect for blanching veggies, cooking pasta or noodles, or brewing tea and coffee, a boiling water tap removes the need to wait around for a kettle or pan to heat up.#
Boiling water taps are becoming increasingly popular in home kitchens thanks to their user-friendly design and modern technology which allows them to heat up quickly with minimal noise or disruption. They also have safety features in place – such as childproof lock systems – that protect against accidental scalding from hot water. With temperature control settings and precise measurements, you'll always get the perfect cup of your preferred beverage without fail.

Advantages of a Hot Water Tap
Hot water taps are quickly becoming a desirable home feature thanks to their undeniable versatility and many uses.
For any home cook, a hot water tap should be an absolute essential. Not only does it make preparing hot drinks such as coffee or tea immensely easier and quicker but it is also incredibly useful for meal preparations that require boiling hot water, like soups or pasta. In family homes, a boiling water tap can save time every single day, whether it's rinsing vegetables, boiling eggs or cooking up some noodles.
Some boiling water taps also come with a filtered cold water feature (like our 4-in-1 taps), giving you the added convenience of clean, cold drinking water on demand.
The Cost of Running a Boiling Water Tap
Boiling water taps are inexpensive to run, costing around 4-10p a day, or between £1-£4 a month. This is relatively similar to a kettle that is boiled a few times each day, which means a boiling water tap is unlikely to add to your energy bills. You will also save on the gas used to heat pans of boiling water, as the boiler tank will store enough to cover your cooking needs.
Health and Safety Concerns
Boiling water taps are designed to be safe, however, just like a kettle, it's important that you use your tap with the proper knowledge and precautions. Hot water can cause severe burns if improperly handled, leading to skin injuries, infection and scarring. Our boiling water taps come with a child-safe spring lock, which also switches the tap off when you move away from the sink. This ensures that you don't have to worry about scalding from hot water, giving you the peace of mind that your boiling tap is always safe and secure.

How to Maintain a Boiling Water Tap
A boiling water tap is a convenient way to access hot water instantly as it requires little maintenance. However, like other appliances, it needs regular maintenance to ensure continued performance over the long term. First, it's important to check the connections routinely to make sure they are tightened fully. The filter should also be replaced every 6 months so that the scale does not impede the flow of water through the tap.
Regularly clean the tap itself with a mild detergent solution and buff it dry with a microfibre cloth. This will help your new tap look its best while also maintaining hygiene. Avoid using any harsh cleaners like bleach or abrasive scrubbers, as these could damage the finish on your tap.
Our boiling water taps are affordable, robust and unbelievably convenient, saving you time at home every single day. Find out more about how a boiling water tap works.
If you are thinking of remodelling your kitchen and looking for the perfect sink material to match the rest of your décor, you have come to the right place. With many different materials available today, deciding which suits your taste and budget cannot be easy.
We are here to make this decision easier by giving you a rundown on each material's pros and cons, including stainless steel, composite granite, solid surface, fireclay ceramic and cast iron sinks. So if you are ready to decide to add a new sink feature in your kitchen, read on!
Factors to Consider
There are various factors to consider when selecting the perfect kitchen sink. Different materials can provide different benefits; stainless steel is resistant to staining and cracking, while copper can help enhance bacteria-fighting properties. On the other hand, ceramic is incredibly durable and can cope with the high temperatures of a busy kitchen.
Other factors to consider are size, shape, space and even your budget. Depending on the size of your kitchen, you may want to opt for an under-mount sink rather than an inset sink as it provides more countertop space. On the other hand, if you are on a budget, it's best to opt for the cheaper stainless steel or composite granite sinks.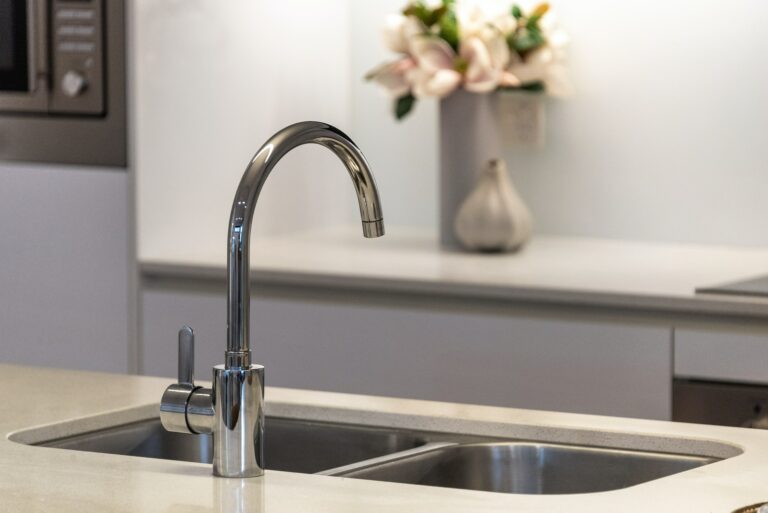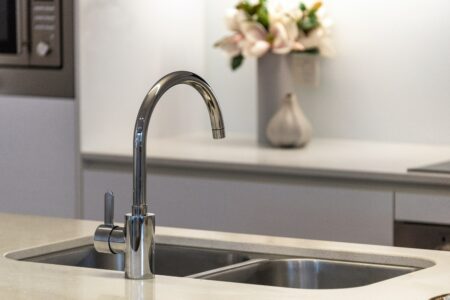 The overall style of your kitchen should be considered, too; if you want a modern look, a glossy acrylic sink might fit in nicely with the decor, whilst a traditional space could aptly accommodate something like cast iron or stone. Regardless of your tastes, with careful selection, it is possible to find a kitchen sink that meets all of your needs.
Durability and Maintenance
Finding the perfect kitchen sink can be daunting, but the most critical factors are durability and maintenance. Regarding typical kitchen use, some materials stand up better than others; stainless steel is a popular choice for its robustness and resistance to wear and tear. Copper is also very durable and known for its antibacterial properties, plus it adds a distinctive look to your kitchen space. Porcelain is classic and usually easy to find. However, porcelain needs more repairs over time because of its less resilient material.
The best material for your kitchen sink ultimately depends on personal preference, but maintenance is also important. Cleaning and upkeep are the most important aspects of keeping a sink in good condition; stainless steel and porcelain, in particular, require regular cleaning to keep them looking their best. Composite granite sinks offer exceptional durability and low-maintenance cleaning.
Aesthetics and Style
When choosing the perfect material for your kitchen sink, aesthetics and style are just as important as practical matters. While porcelain, stainless steel and granite are all excellent choices and offer plenty of durabilities, the colours, shapes and textures available can make for a unique design statement or tie into the existing decor of your kitchen. If you are looking for something different, composite stone materials are gaining popularity due to their ability to mimic natural stone while offering stronger scratch and heat resistance.
For those with a more contemporary setup, acrylic sinks come in various colours and can withstand everyday wear and tear without becoming dull or discoloured. Whatever sink you choose, careful consideration of how it will fit in your kitchen's design should be taken into account, along with its ability to meet your daily needs.
Eco-Friendliness
When choosing the perfect material for your kitchen sink, eco-friendliness should be an essential consideration. Not only will you want a reliable and durable material that is long-lasting and aesthetically pleasing, but also one that explores environmental issues and considers its effect on air, water, soil and waste disposal. By considering the environment when selecting the right material for your sink, you can offset some of the inherent energy use of materials during manufacture and in its entire life cycle, helping protect natural resources while also cutting costs in the long run.
Eco-friendly materials range from recycled stainless steel and porcelain to bamboo or plant-based composite sinks. All these materials offer an optimal balance between durability and reduced energy consumption over their lifecycle. You will have plenty to choose from if you keep eco-friendliness in mind when finding the perfect kitchen sink for your home and lifestyle!
Cost
When selecting the perfect material for your new kitchen sink, cost should be a factor in your decision. Depending on your chosen material, prices range wildly, from budget-friendly options like stainless steel and acrylic to luxury materials like copper or fireclay. While it may be tempting to jump at a bargain price, many times, this can lead to disappointment down the road when a cheaper material starts showing signs of wear and tear due to frequent use.
To ensure that you get the best value for your money, determine how often you will use the sink and how much wear it will accumulate over time before committing to any material. This way, you can rest assured that whatever material you choose is beautiful and can stand up against your kitchen's demands successfully.
Stainless Steel
When deciding on the best material for a modern kitchen sink, stainless steel is an excellent choice.
Pros
Stainless steel is quickly becoming the go-to option for modern kitchen sinks. There are some definite pros to using this type of sink material. Stainless steel is straightforward to clean and maintain, as it resists corrosion and staining. It is extremely durable and stands up well against everyday wear and tear. Plus, stainless steel is highly affordable compared to other sink materials, making it an excellent choice for anyone on a budget who also wants a stylish kitchen sink.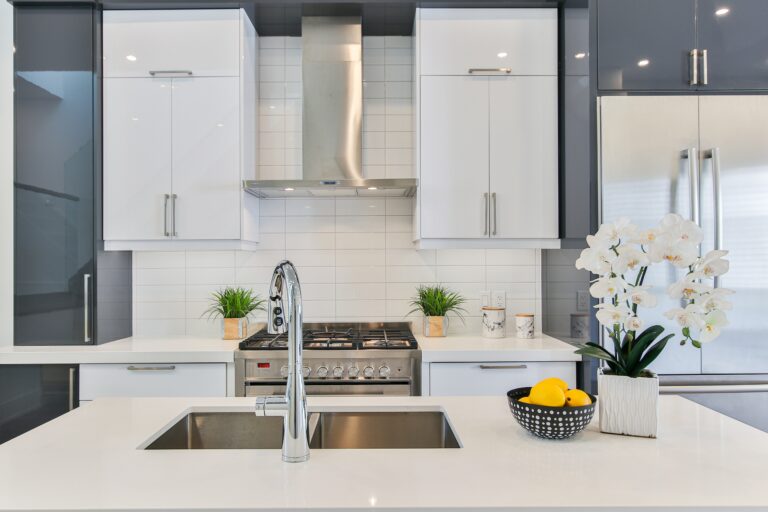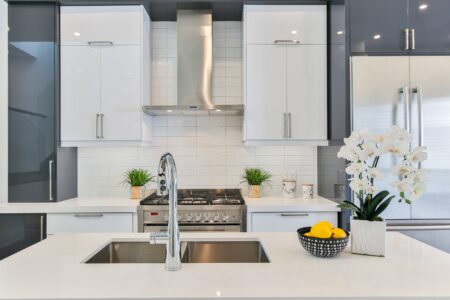 Cons
Installing a stainless steel kitchen sink can be quite appealing due to its sleek, modern look, but in many cases, this material comes with more drawbacks than benefits. As a relatively soft metal, stainless steel will scratch and dent pretty easily and often shows water stains and smudges over time that are very difficult to remove. Keeping the sink free of bacteria and mould can also be problematic, as traditional cleaning products will damage the finish. Finally, when exposed to acidic food or harsh cleaners, stainless steel can rust. Using stainless steel for your kitchen sink requires careful maintenance to keep it looking beautiful and lasting long-term.
Cast Iron
You do not want to make a mistake when choosing the perfect material for your kitchen sink. That is why cast iron is such an ideal choice - not only is it incredibly durable, but it is also easy to clean and aesthetically pleasing.
Pros
Cast iron sinks require extra care and maintenance, but their rust and chip-resistant construction makes them worthwhile. They are resistant to most temperatures, too, which is why they are often used as one of the most popular materials for kitchen sinks. With proper care and maintenance, a cast iron sink can offer years of reliable use that can withstand wear and tear in your busy kitchen.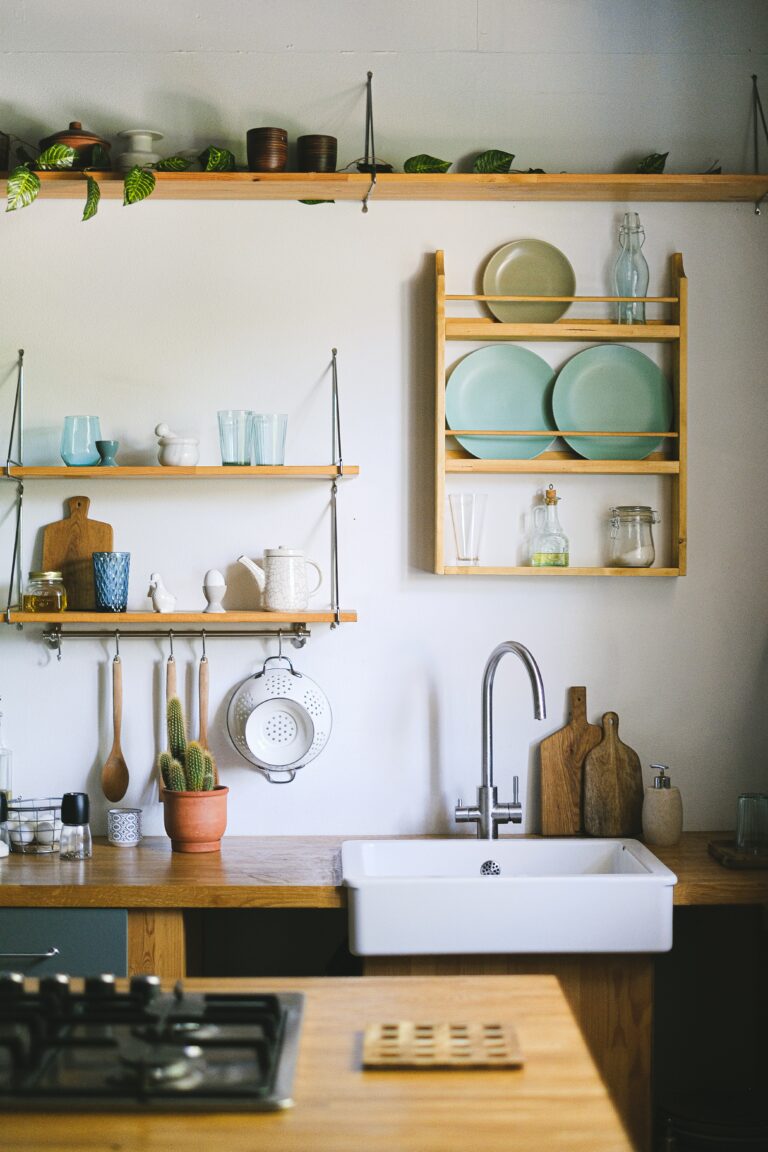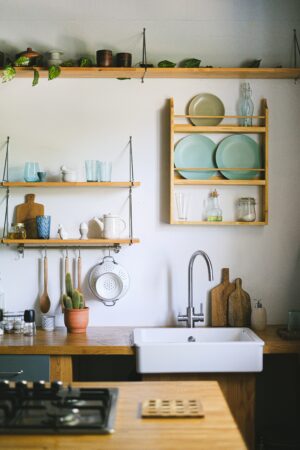 Cons
Although cast iron can create a beautiful feature in the kitchen, there are some definite drawbacks to consider when installing a cast iron sink. It is relatively heavy so it may require extra bracing support in your cabinets and countertops. These sinks are also more expensive than most alternatives and are hard to repair if any damage does occur. In addition, these materials need regular care and maintenance to prevent rusting and unsightly staining. Finally, finding a model that perfectly matches your style can be challenging since designs can be more limited compared to other materials.
Ceramic
When it comes to a kitchen sink, ceramic is often the ideal material.
Pros
With its white, glossy finish that resists bacteria growth and its hardy, chip-resistant surface, ceramic can last for years without showing signs of wear - making it an excellent option for those looking to make their kitchen more appealing while ensuring they have something that will stand up to everyday use. Additionally, ceramic is easy to clean and provides a timeless look that remains in style year after year.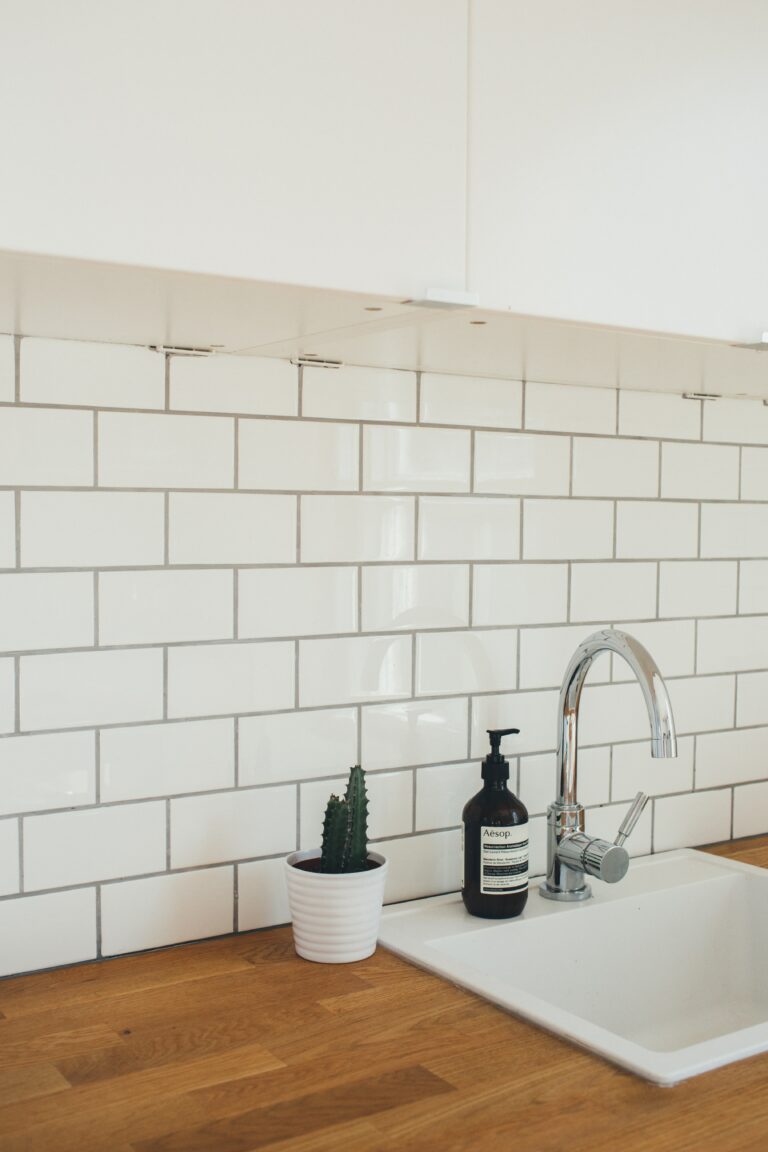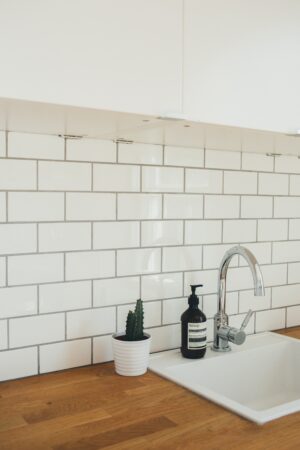 Cons
Ceramic kitchen sinks can be quite noisy when dishes are placed in the sink or water is running - after all, ceramic does not absorb sound as some other materials do. Ceramics can also crack and chip easily if you are not careful with what utensils or dishware you place inside.
Granite Composite
If you are looking for durability and chic style in your kitchen sink material, consider granite composite.
Pros
The benefits of granite composite sinks are many. For one, they don't absorb bacteria or odours, making them an ideal choice for those who live in busy homes. Granite composite also resists stains better than other materials, which makes clean-up easier and faster. This also makes them a good choice if you're looking for a long-lasting quality sink. What's more, granite composite is almost indestructible and won't chip, dent or scratch over time.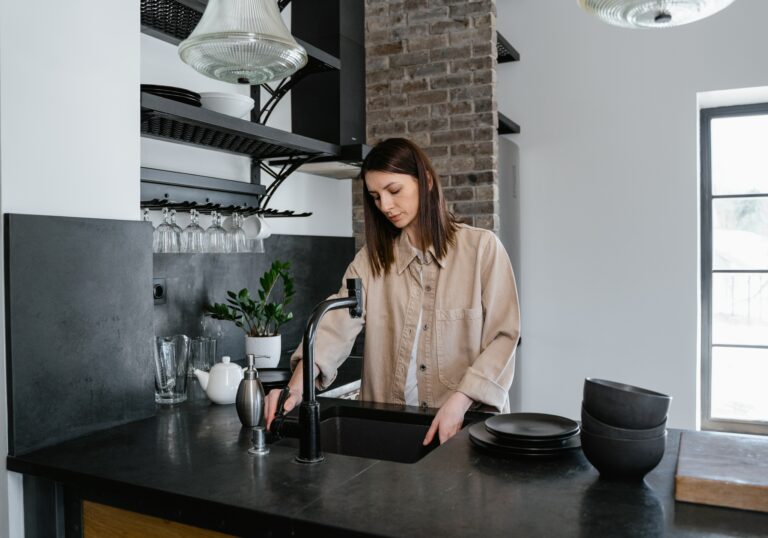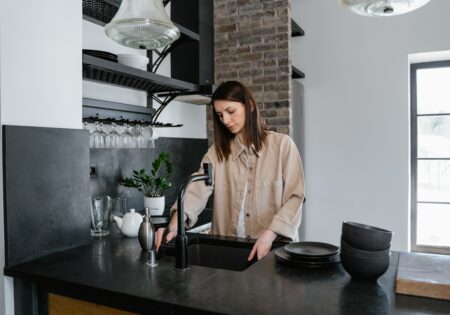 Cons
Although granite composite looks sleek and modern, using it for a kitchen sink may not be the best option. Granite composite is incredibly heavy, which can cause a strain on your countertops or cabinetry over time if it's not adequately secured.  Additionally, granite composite sinks can be more expensive than other materials, and they need to be resealed regularly.
Copper
Since antiquity, copper has been used in kitchens and bathrooms, making it a classic material that is unlikely to fall out of style any time soon.
Pros
Copper sinks are naturally hygienic and bacteria-resistant, making them perfect for busy kitchens. Copper is also a soft material that won't chip or crack when dishes and utensils are placed in the sink. Plus, copper adds an elegant touch to any kitchen with its beautiful shiny finish that will patina over time for an eye-catching, vintage look.
Cons
Copper is a soft metal that easily scratches and discolours with general wear and tear. To counteract this, regular wax or mineral oil coatings must be applied to help maintain the patina finish and ultimately protect the copper from further damage. Moreover, copper is expensive compared to other sink materials like stainless steel, so you may want to weigh your options before investing in a copper sink.
Conclusion
When selecting a kitchen sink material, it's essential to consider the pros and cons of each one. Granite composite can offer exceptional heat, stain and water resistance but is expensive and difficult to repair. Copper offers beauty and durability; however, it is soft and will require regular maintenance to keep it looking its best. Ultimately, your choice of sink material will depend on the style and budget of your kitchen project.
Our boiling water taps are the ideal upgrade for a new kitchen sink, saving you time at home every single day. Find out more about how a boiling water tap works.
Do you want a beautiful, modern new kitchen this year? It can be an exciting time to update your home and create a stunning space for everyone in the family to enjoy. But before you get started on ripping out cabinets and ordering new tiles, it's important to understand the cost of a new kitchen in 2023. What should you expect? We'll dive into all the details here so that you can make well-informed decisions when planning your budget.
What Is the Average Cost of a Kitchen Renovation in 2023?
According to industry estimates, the typical cost for a kitchen renovation is expected to be between £5,000 - £10,000. This amount can vary greatly depending on:
The size and scope of the kitchen remodel

The type of materials you choose

Any labour or installation services you require
If you want to replace your appliances and worktops without going through a full kitchen remodel, then expect to spend around £2,500 - £5,800 for materials.
The good news is that there are plenty of options available for even those working with a modest budget. It's all about doing your research and finding quality materials so that you can be sure to get great value for your money.

Factors That Affect the Cost of a New Kitchen in 2023
When it comes to remodelling a kitchen, the price tag can quickly skyrocket depending on many different factors. The size of the room as well as the quality of materials and appliances can significantly influence how costly the project will be. An open-concept layout with custom cabinetry and top-of-the-line counters and appliances may run up expenses much faster than using pre-made units.
Working with contractors who specialise in kitchen renovations can help keep costs under control, but it's important to remember that doing thorough research beforehand is key to getting value out of any renovation project.
Breakdown of Costs for a New Kitchen in 2023
It can be helpful to understand the different costs associated with a new kitchen. As a general rule of thumb, expect to pay around:
£2,500 - £5,000 for materials

£3,000 - £7,500 for labour and installation services

£1,500+ depending on the choice of kitchen appliances

£2,000+ for bespoke kitchens
All in all, you should expect to spend between £7,000 - 17,100 for a complete kitchen renovation. You may pay more or less depending on the type and size of your project.
Financing options are usually available to help cover larger expenses such as major appliances and fixtures, making the cost of a new kitchen far more manageable. Whether you choose to go big or small, creating a plan and understanding the breakdown of costs will give you power when it comes time to renovate your kitchen.
What Is the ROI of a Kitchen Renovation in 2023?
The return on investment (ROI) of a kitchen renovation in 2023 will depend on the quality of the materials and labour used, as well as the scope of the project. The additional value a new kitchen can add to your property is between 5-15%, depending on the size of the kitchen and how extensive the renovation was.
While there are no guarantees that every investment will pay off in the future, investing in kitchen renovations can result in a higher sale price if and when you decide to sell your home.

How to Save Money on a Kitchen Renovation in 2023
A kitchen renovation doesn't have to break the bank! With a little creativity, there are plenty of ways of saving money while still getting the look and feel you want. For example, deciding to keep your existing cabinets and just paint sand, or re-stain them can help reduce costs significantly. Additionally, shopping around for low-cost yet high-quality materials and tools helps lower expenses without sacrificing total project quality.
Finally don't forget smaller touches like painting accent walls versus changing the entire colour scheme in the room or using refurbished appliances instead of brand-new ones. With all of these cost-saving tips, you can achieve a stunning dream kitchen without breaking the bank.
Trends in Kitchen Design for 2023
Kitchen design trends have come a long way in recent years. Homeowners are now finding more modern and efficient layouts that allow them to maximise the space in their kitchens, which is why trends have been shifting away from traditional designs.
Popular elements of modern kitchen design include open plans with plenty of natural light, more natural materials such as stone countertops and wood cabinetry, and sleek appliances that provide ease of use and convenience. Many homeowners also choose to integrate smart technology into their new kitchens, including cutting-edge refrigerators with screens that can be used to access recipes or monitor their contents. Additionally, environmentally conscious homeowners are emphasizing energy-efficient features like LED lighting and Smart home appliance control systems.
The range of options has made it easier than ever for people to create a kitchen that is not only aesthetically pleasing but also serves their lifestyle needs in terms of function and convenience.
Choosing the Right Contractor
When it comes time for a much-needed kitchen renovation, selecting the right contractor is essential. Finding someone who has expertise in the field and years of experience, as well as a keen eye for design and detail can help you achieve the perfect kitchen that fits your family's style and needs. Take time to review potential contractors' portfolios, as well as their references, to make sure that they have the capabilities to transform your kitchen into something truly special.
By understanding contractors' insurance status, you are protected from any liability issues that may arise from unforeseen circumstances during the process. It's important to select a contractor who fully understands your expectations and will complete your project on time and within budget while still providing the highest level of quality craftsmanship.
Mistakes to Avoid When Fitting a New Kitchen
Fitting a new kitchen is a big undertaking, and it's important to make sure everything is done correctly. To ensure a successful renovation project, it's best to avoid common mistakes such as making hasty decisions about design, overlooking the need for adequate storage, neglecting ventilation requirements and failing to assess budget constraints.  
Overlooking important details such as available space in work areas or ensuring there's enough cupboard and drawer organisation can cause serious issues further down the track. It's important to plan ahead and make sure that accessibility is also taken into account, considering all aspects of door widths, filter access and easy movement from bench top to sink.

Conclusion
Kitchens are a worthwhile investment if you do your research and put in the effort to create the ideal kitchen you have always wanted. We suggest considering a few factors – affordability, functionality, style, and longevity. With these in mind, when planning to upgrade your kitchen in 2023, you can expect to spend an average of ten pounds.
This can fluctuate depending on the size of your kitchen and the materials used. Ultimately, it's up to you to decide what budget range works best for your needs and lifestyle. Keep in mind that although it's important to stick to a budget, your health and safety should also be at the forefront of your decisions.
Our boiling water taps are the ideal upgrade for a new kitchen, saving you time every single day. Find out more about how a boiling water tap works.
Are you a passionate tea drinker? Do you consume several cups of tea daily and believe it boosts your health when the opposite may be true? While research suggests that drinking moderate amounts of tea can positively benefit physical and mental well-being, too much of the beverage could increase your risk for adverse effects.
In this blog post, we'll explore key considerations to remember if you're indulging in too many daily cups of tea. We'll also look at healthier alternatives if needed. So read on—it's time to discover whether that cup of hot bliss is helping or harming you!
The History of Tea and Its Popularity
The Origin Story of Tea
Tea is believed to have originated in China, where it was consumed as far back as 2737 BC. It wasn't until the 16th century that tea came to Europe when Portuguese traders brought it back from their travels in China. However, it wasn't until the 17th century that tea became more popular in Britain. This was thanks mainly to Catherine of Braganza, the queen consort of England's King Charles II, who introduced tea drinking at court during her reign. From then on, tea became increasingly popular among British citizens, and by 1750, it had become Britain's favourite drink and a regular part of everyday life for many citizens.
The Emergence of Afternoon Tea
By 1820, afternoon tea had become an established ritual in Britain. The practice was initially started by Anna Maria Stanhope (the Duchess of Bedford), who would often feel hungry around four o'clock in the afternoon before dinner time. She started asking for light snacks and small sandwiches to be served with her cup of tea at five o'clock to tide her over until supper time. Her friends soon followed suit, and this custom quickly caught on with other members of high society. Eventually, afternoon teas became so popular that even working-class households began having them during holidays or special occasions such as birthdays or weddings.
https://unsplash.com/photos/RKDP3D-6G5E
alt text: a white ceramic mug with tea inside
The Modern-Day Appeal of Tea
Today, there are few drinks more ingrained into British culture than tea –– whether enjoyed with breakfast or after dinner with dessert. Whether you prefer black or green teas, herbal teas, or flavoured teas –– like Earl Grey –– there is a taste that suits any palette in the modern supermarket. Tea gives the modern human a moment to think, to enjoy, and to be.
Overview of the Types of Tea
With its origins dating back thousands of years, tea has come to encompass a variety of unique flavours and types. From herbal teas to yellow tea, there's an abundance of options for all drinkers. Most types should be brewed and served at different temperatures, according to the leaves used in the tea. Here's a breakdown of the main types of tea and their brewing temperatures:
Black tea: 95–100°C

Green tea: 70–80°C

White tea: 65–85°C

Oolong tea: 80–90°C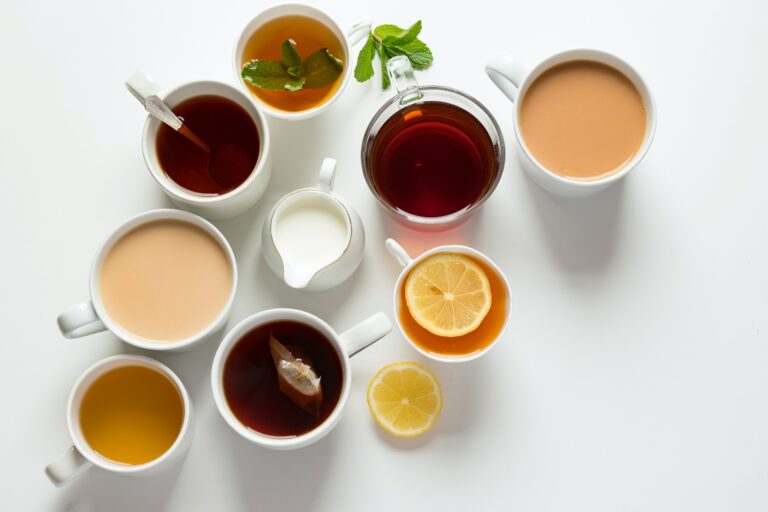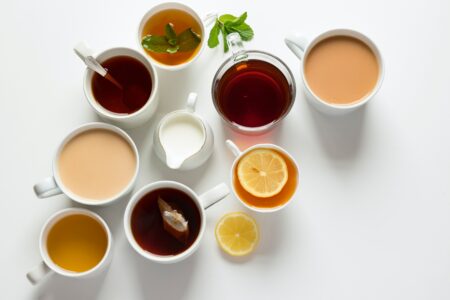 How Much Tea is 'Too Much'?
Tea is a popular beverage cultivated and enjoyed for centuries, and many cultures worldwide enjoy their unique tea-drinking customs. Although there are many benefits to adding tea to our daily diets and lifestyles, health experts generally agree that we should stick to no more than 4 cups per day.
What Happens When You Drink Too Much Tea?
Drinking too much tea can have various negative effects on your health. The high levels of caffeine present in some teas can cause palpitations, nervousness, insomnia and irritability. In addition, overconsumption of tea can interfere with the absorption of essential vitamins and minerals such as iron and calcium because some constituents found in tea may decrease their bioavailability. People that drink vast amounts of tea regularly may suffer from dehydration due to its diuretic effect.
Furthermore, people sensitive to caffeine should be extra cautious when drinking tea as they may experience elevated heart rate, anxiety and tremors. It is important to remember that although evidence suggests an association between green tea consumption and lowered risk of certain types of diseases, regular overconsumption of highly caffeinated teas should be avoided.
Caffeine Content in Different Teas
Tea is a trendy beverage, and it comes in wide varieties with unique flavours and health benefits. You may be surprised to know that all types of tea contain some levels of caffeine; however, the amounts vary depending on the type of tea. Comparatively, many types of teas have a moderate level of caffeine when compared to coffee.
Here's a rough breakdown of caffeine content by tea type:
Black tea: 40–60mg of caffeine per cup

Green tea: 25–40mg of caffeine per cup

Oolong tea: 12–55mg of caffeine per cup

White tea: 6–60mg of caffeine per cup

Herbal teas (including lemon balm, chamomile and hibiscus): 0–5mg of caffeine per cup
Regardless of what type you prefer, tea is a great way to stay hydrated and enjoy the rich flavours and nutritional benefits it has to offer. As with any beverage or food, moderation is key for healthy consumption.
Tea and Its Impact on Hydration
Tea is often enjoyable but can positively affect our health and hydration. Tea is an excellent source of antioxidants that can improve our cardiovascular health, reduce stress, and energise us. But tea does more than taste good; a normal amount (i.e. 2-3 cups a day) of tea can help prevent dehydration.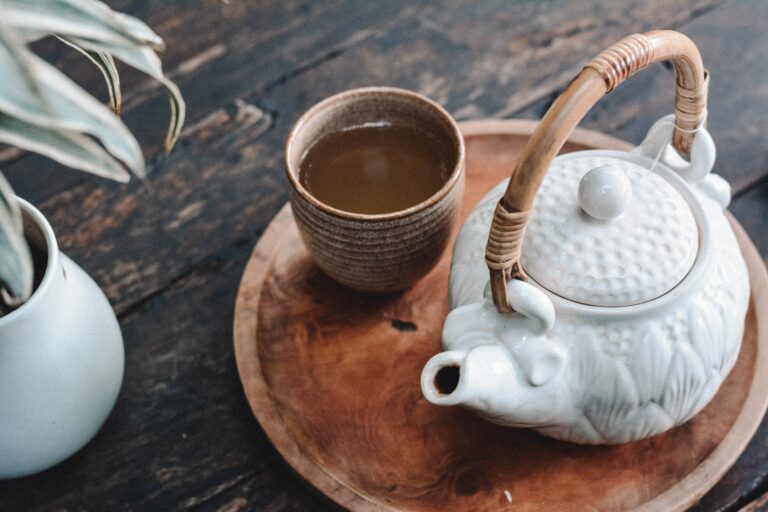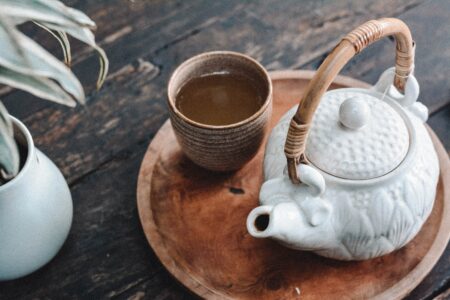 Caffeine has a mild diuretic effect, encouraging urination so that your body will replace fluids that otherwise would be lost due to activity or simply being outdoors where it may be hot and dry. Drinking other caffeinated beverages such as soda or coffee won't provide the same hydration replacement benefits since their sugar content acts to pull moisture from your body.
Does Tea Have Any Nutritional Value?
Tea, in general, is known for its calming and soothing properties. However, some types of tea are beneficial to our health as well. Herbal teas, made from steeping herbs, plants and spices in hot water, offer nutritional value that can help support overall wellness.
Whether it's a herbal blend to ease insomnia or a green tea to boost our metabolism and immune system, these drinks provide antioxidants and vitamins that can contribute to our nutrition. Not only are herbal teas delicious, but they can also fill our bodies with essential minerals such as zinc, iron, magnesium and phosphorus. Drinking herbal tea is a great way to add nutrients to our diet without taking pills or supplements.
The Link Between Tea Consumption and Heart Health
Regular consumption of tea has been linked to lower blood pressure levels, reducing the risk for heart disease. Studies have shown that drinking 3-4 cups of green tea a day can help reduce the risk of stroke as well. Additionally, Polyphenols and catechins found in green and black teas are thought to improve cholesterol levels in both men and women, leading to improved heart health.
Some types of tea are also thought to reduce the risk of certain cancers due to their high antioxidant content. Although there is much more research needed before any definitive conclusions can be made, current evidence suggests that tea consumption may be beneficial in protecting our health.
Tea and Its Potential Role in Cancer Prevention
Tea is rich in antioxidants, natural compounds that can help fight off free radicals, which are molecules that damage cells and contribute to the development of cancer. Free radicals are produced by everyday activities such as smoking, exposure to UV light from the sun, and even simply breathing. Regularly consuming foods and beverages that contain antioxidants can help offset any negative effects caused by these activities.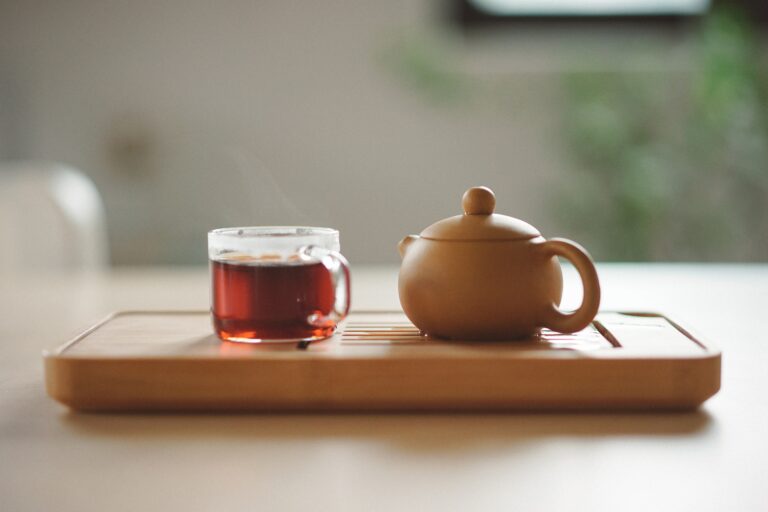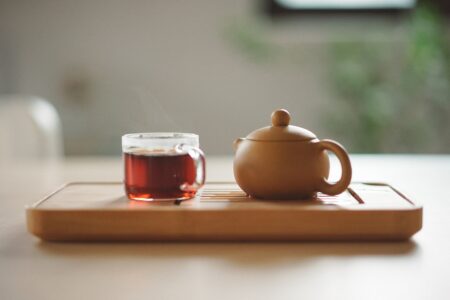 Green tea is exceptionally high in antioxidants thanks to its production process, which involves steaming the leaves instead of fermenting them like other teas (such as black or oolong). This process helps preserve many beneficial compounds in green tea leaves, making it a great choice for anyone looking for an antioxidant boost.
While numerous studies have been conducted on the potential role of tea in cancer prevention, most experts agree that more research must be done before any definitive conclusions can be made. However, some studies have shown promising results about certain types of cancers.
The Effect of Tea on Sleep
Tea is a popular beverage for many, especially in the afternoon. But did you know that it can also affect your sleep quality? Studies suggest drinking tea too close to bedtime may disrupt your body's sleep cycle. The presence of caffeine in tea not only keeps one from getting drowsy but limits the production of melatonin, a hormone associated with inducing sleep.
Moreover, it suppresses rapid eye movement (REM) sleep, adversely affecting overall health and well-being. Despite the potential negatives, tea does provide some benefits for better-quality sleep. Certain teas, like black and chamomile tea, are packed with antioxidant elements and have social benefits if consumed moderately during dinner or an hour before sleeping. This will help you relax as it promotes normal bodily functions while limiting caffeine intake so you can still fall asleep easily at night with minimal disruptions.
The Impact of Tea on Anxiety and Stress
Studies have shown that regular tea drinking can help reduce stress and anxiety. The calming effects of tea are largely due to its active ingredients, such as l-theanine, which has been found to increase alpha wave activity in the brain, resulting in relaxation. Tea also has low levels of caffeine, which, unlike coffee, does not cause overstimulation and can provide a more relaxed energy boost compared to other beverages.
Furthermore, like many activities involving intentionality and thoughtfulness, drinking tea can be an act of self-care. Taking the time to steep a cup of tea and savour its flavour can bring peace in moments of distress or calm down any rising feelings of anxiousness. All these benefits make it no surprise why tea is one of the oldest drinks known to man, with its calming effects still strong today.
Tea Consumption During Pregnancy
Drinking moderate amounts of tea during pregnancy is an enjoyable way for expectant mothers to get their daily caffeine fix. But does this mean it's safe to drink tea during your pregnancy? While there are no clear-cut guidelines around drinking tea during pregnancy, studies have suggested that moderate consumption of herbal and green teas can offer various benefits. Considering the antioxidant activity in green and herbal teas and their natural diuretic effects, they provide medicinal value, making them ideal beverages while pregnant.
Despite small amounts being generally safe, health experts recommend pregnant women don't consume more than 300mg of caffeine a day. Women sensitive to caffeine may want to limit their caffeine intake to 100mg per day.
Alternatives to Tea for Improved Health
With social media 'experts' often touting the many benefits of tea, many of us increasingly feel the need to drink different teas for improved health. While tea remains popular for its wide variety of flavours and health benefits, plenty of other alternatives are available. Alternatives range from herbal infusions like tulsi and rooibos to exotic blends like yerba mate and kombucha.
Each of these drinks has its distinct flavour and offers a range of health benefits that can help support overall well-being. With so many different teas available, it cannot be easy to know which one is right for you, but by learning about their unique benefits and properties, you can find a tea that suits your taste buds while also helping you stay healthy.
Conclusion: Is Tea Consumption Harmful or Beneficial?
In conclusion, drinking tea can be both beneficial and harmful. Moderate herbal or green tea consumption is considered safe during pregnancy and can offer various health benefits. However, it's important to remember that consuming too much caffeine from any source may adversely affect some people.
Our boiling water taps can make up to 50 cups of tea an hour, perfect for the tea-loving British family. Find out more about how a boiling water tap works.
Every boiling water tap will come supplied with a carbon filter, which is designed to trap impurities and minerals and protect your tap's components from limescale and other mineral deposits, as well as deliver crystal-clear, filtered water on tap.
The filter you have will depend on whether you have a 3-in-1 tap or 4-in-1 tap, though the replacement works in the same way. The difference between these filters is that the 3-in-1 tap filter is designed to filter boiling water, while the 4-in-1 tap filter is designed to filter both boiling water and chilled cold water.
How to Change the Filter
Turn off the isolation valve.
Switch the boiling water tank off at the power source.
Pull down the filtered water handle on your tap to release any pressure.
Unscrew the filter cartridge and carefully remove the carbon filter from the inside. Dispose of it responsibly in your bin or recycling centre.
Take the new carbon filter out of its packaging and slide it into place, making sure that it fits snugly.
Replace the filter cartridge and tighten it back in place by hand.
Turn on the isolation valve, followed by the boiling water tank.
Finally, pull down the filtered water handle for a few seconds to allow any trapped air to escape.
Your tap is now ready for use!
How Regularly Should You Change Your Filter?
It's recommended that you change your filter every 6 months, although those living in a hard water area may need to replace it more regularly. If you notice a decrease in boiling water pressure or taste any impurities in the filtered water then it could be time to replace your filter before the recommended timeframe.
How much will it cost?
Our filters are just £39.95 - other brands may cost more.
Why Should You Change Your Tap's Filter?
Keeping your tap's filter clean and free from any impurities is essential for preserving the tap's components from limescale and other mineral deposits. By regularly changing your filter you can ensure that you enjoy crystal-clear, purified boiling water on tap whenever you need it.
Forgetting to replace your boiling water tap's filter may also void its warranty.
For more information and to buy a filter replacement for your boiling water tap, click here. Alternatively, get in touch with our team to find out more.
Are you tired of the same old chrome kitchen appliances? Are you looking to give your cooking space some added pizzazz and character? Look no further! This blog post will review 12 exciting alternatives to plain chrome kitchen appliances.
From simple additions like tiled countertops to something more daring such as vibrant coloured appliances, we'll go through numerous ideas and explain the best materials for each alternative. Whether you're limited on a budget or just looking for ways to bring new life into your kitchen, this guide will provide plenty of creative inspiration.
Matt Black Appliances
Matt black kitchen appliances are gaining traction as an alternative to traditional chrome or stainless steel options. They create a beautiful black aesthetic, making black the new heart of the home. Boiling water taps, refrigerators, and ovens have been updated with black finishes that are sleek and stylish while also providing more flexibility when it comes to designing your kitchen.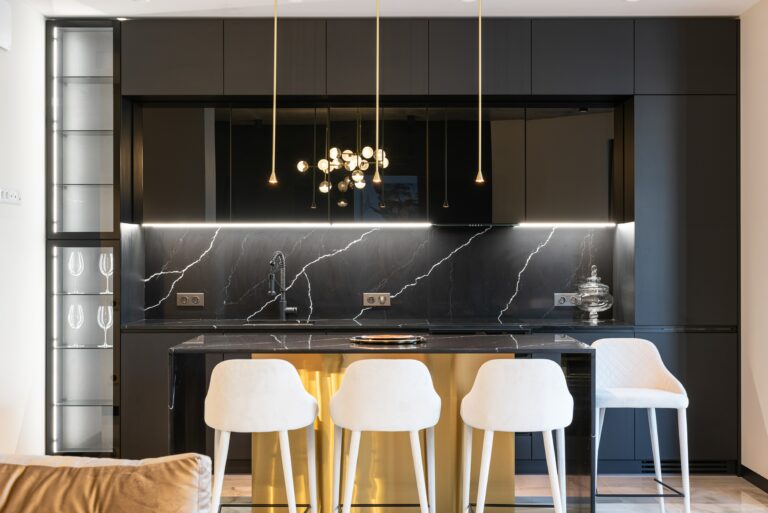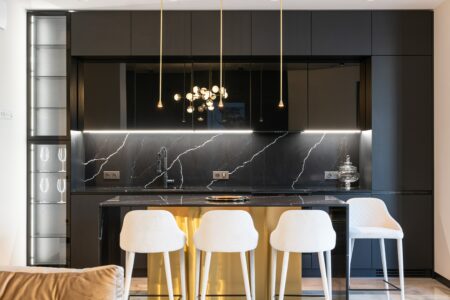 While black might traditionally be associated with being dark and dismal, these black kitchens bring warmth and character to a room. In addition to looking sophisticated and luxurious, matt black kitchen appliances are also easy to care for since they don't show fingerprints like lighter-coloured surfaces would. With so many advantages of black kitchens, it's clear why more people are choosing matt black appliances in their homes.
Gold Appliances
Gold kitchen appliances have been a popular choice for adding a touch of luxury to your home. They have the same benefits as regular chrome appliances such as boilers, ovens, and fridges but with a vibrant gold finish that adds an extra class level to any kitchen.
An increasingly popular gold appliance is the gold boiling water tap, which allows you to quickly and continually dispense piping-hot water on demand and makes it easy to whip up pasta, noodles or a hot drink in an instant without having to wait for the kettle. Gold appliances may have higher price tags than traditional chrome ones, but their stunning design and quality performance will easily make up for it.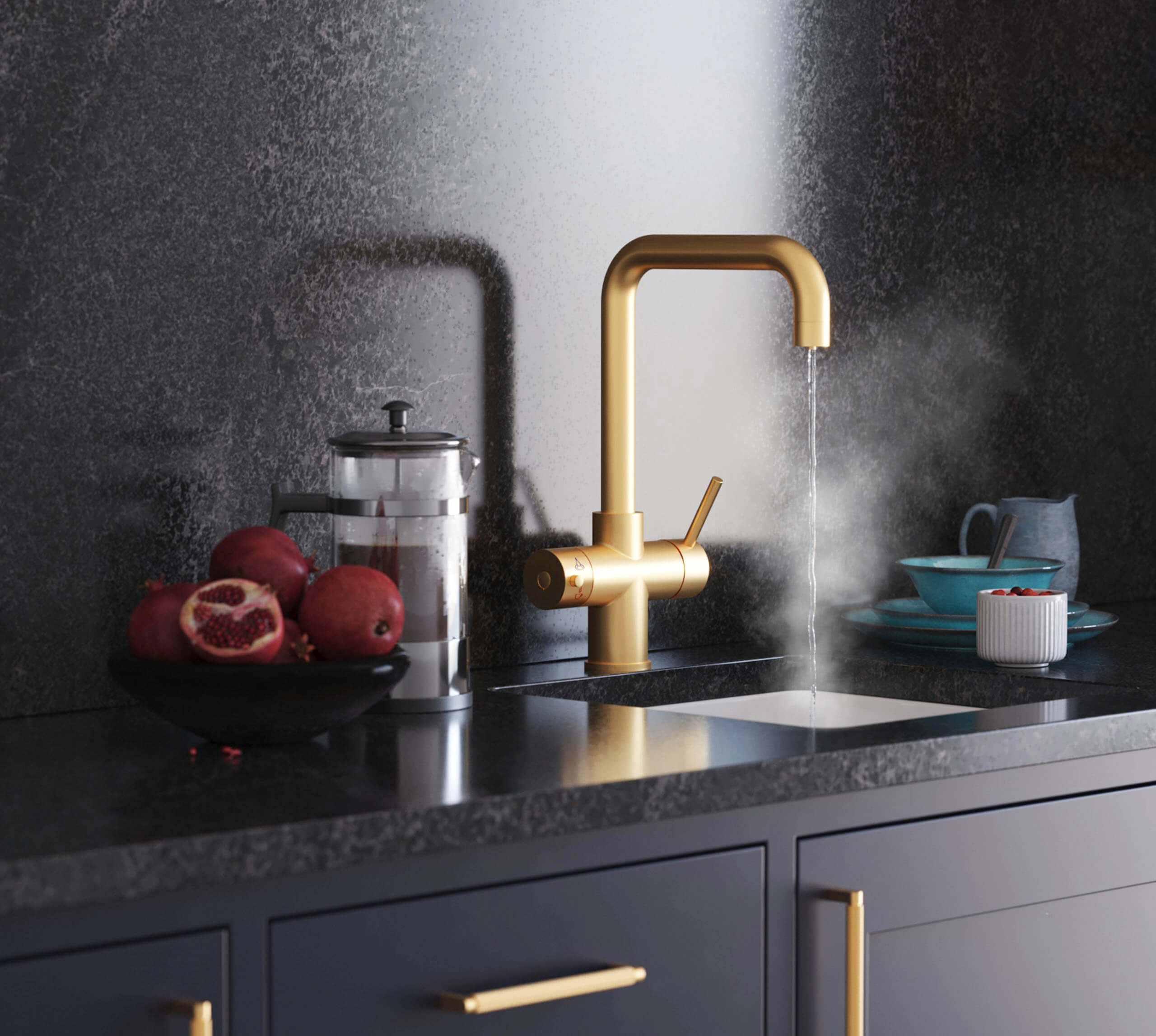 Copper Appliances
Copper kitchens are becoming increasingly popular due to their elegant and sophisticated look. While copper kitchen appliances have always been luxurious, they have recently become more accessible to the average consumer. Copper appliances offer an attractive alternative to the traditional chrome appliances often found in modern kitchens.
Copper appliances come in various styles, including brushed copper, hammered metal and rose gold. Each style has its own unique look that can help to create an eye-catching kitchen aesthetic. Copper fridges, ovens and hobs are available for those looking to add some warmth and character to their home. They also offer a great way to introduce some colour and texture into your kitchen.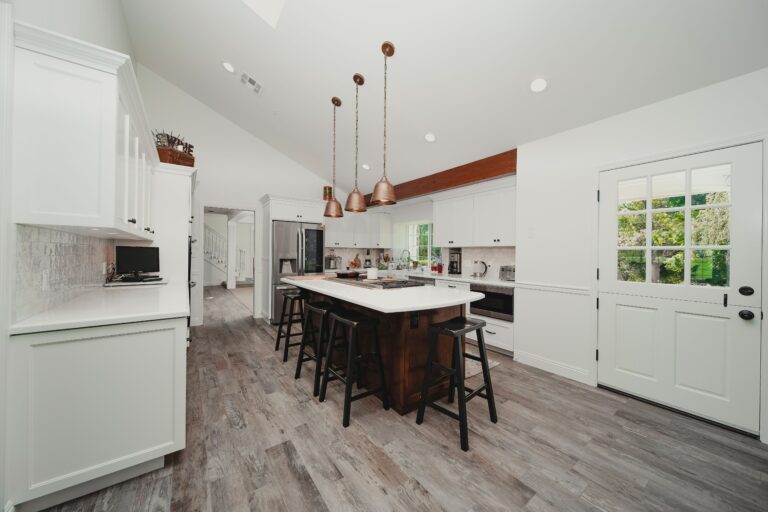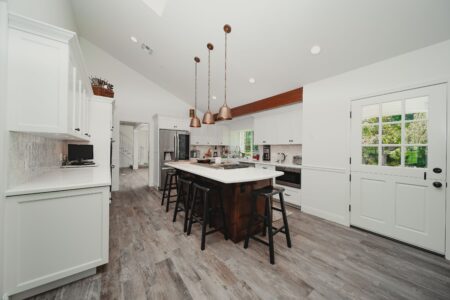 Brushed Nickel Appliances
Brushed nickel appliances can be a great way to add a touch of elegant sophistication to any kitchen. The light and subtle colouring of brushed nickel creates a gentle and sleek aesthetic that can give any kitchen an air of luxury. While chrome may still be the classic choice for many kitchens, the modern look of brushed nickel can offer unique alternatives for homeowners looking for something different.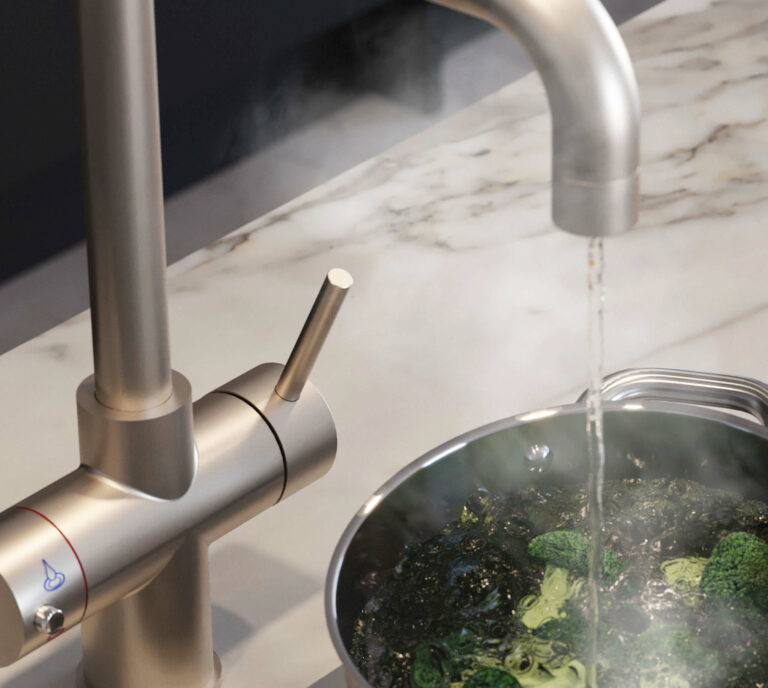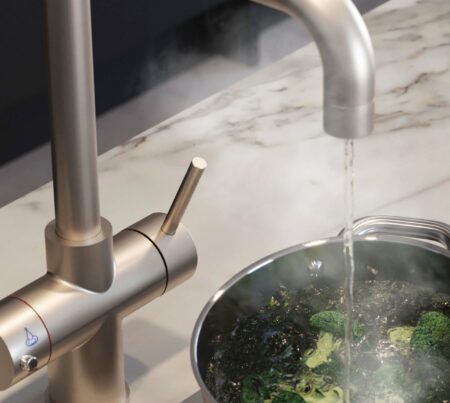 Additionally, brushed nickel is resistant to fingerprints, smudges and rust, making it unpractical and attractive. Ultimately, brushed-nickel appliances are great for anyone looking to add charm and character without breaking the bank.
Stainless Steel Appliances
If you're looking for a unique and durable upgrade to your kitchen appliances, stainless steel is worth considering. Not only are stainless steel appliances more attractive than plain chrome gadgets, but they are also extremely sturdy, potentially lasting for decades if well-maintained.
Plus, stainless steel offers functional benefits like corrosion and staining resistance rather than just a flashy improvement. If you invest in good quality stainless steel appliances, you'll enjoy an impressive level of convenience, safety, and improved aesthetics in your home.
White Appliances
White kitchen appliances are growing increasingly popular as a modern, stylish alternative to standard chrome finishes. They add an element of class, brightness and cosiness that can truly transform your kitchen space. The clean aesthetic of white appliances allows for more freedom regarding wall colours, countertops and other design elements in the kitchen.
For example, if you go with a black wall colour, white appliances provide a perfect contrast - creating balance and classic style. Additionally, if you have a smaller kitchen area, white appliances give an illusion of more space and make the entire room seem brighter and bigger than it is.
Coloured/Patterned Appliances
Kitchen gadgets and appliances are often overlooked in home design, however, colour and pattern are great ways to add a little of your personality into the kitchen. Coloured and patterned kitchen appliances offer an alternative to plain chrome surfaces, allowing homeowners to infuse their kitchen flair and style while saving time and money on fixtures.
Not only do they look unique and original, but the possibilities are endless in finding the right type of coloured or patterned appliance to match the décor of any kitchen. The introduction of coloured or patterned kitchen appliances has revolutionized the way we use our kitchens, adding a bit more life into what can otherwise be a dull workspace.
Retro/Vintage-Style Appliances
If you want to modernize your kitchen but don't want to introduce chrome or stainless steel appliances, then retro/vintage-style appliances are the perfect alternative. They bring an old-school charm that modernizes a home without compromising the original design and style. These appliances come in many designs, from classic appliance shapes to modern takes on retro designs.
The best part about them is that they fit perfectly with any modern kitchen design and make for a statement piece for those looking for something more than simple chrome appliances. With retro/vintage-style appliances, you can get the best of both worlds - modernity and style!
Automated and Smart Technology-Enabled Appliances
With the rise of automated and smart technology-enabled appliances, homeowners have been given an exciting alternative to traditional chrome kitchen appliances. These advanced gadgets make life easier with various features, from WiFi connectivity that enables remote control from your phone to voice assistance for hands-free operation.
Some models can even respond to simple commands like "set the desired temperature" or "turn on the fan". With these innovative additions, you don't have to worry about wasting time or damaging surfaces– an increasingly valuable asset in busy households. Automated and smart technology-enabled appliances are changing the game regarding modern kitchens and providing more convenience than ever!
Energy-Efficient Options
Bright, shiny stainless steel and chrome are not the only options for kitchen appliances anymore. If you want a greener kitchen, energy-efficient options could be the way. These energy-saving, earth-friendly appliances use advanced technology to reduce excess energy consumption. They offer all the convenience of an ordinary appliance at much lower operating costs and often come in colours other than chrome or stainless steel.
Not only can you save money, but you also look great and help the environment simultaneously! Energy-efficient options may cost more upfront but pay off in the long run with their high-efficiency standards and improved performance.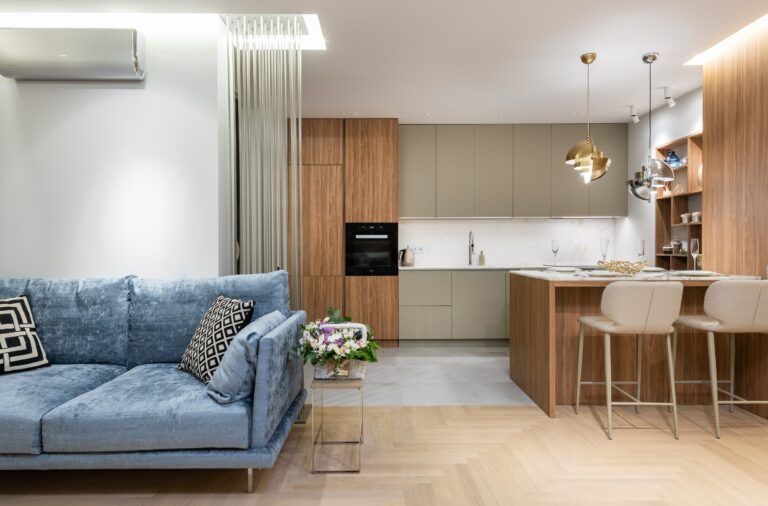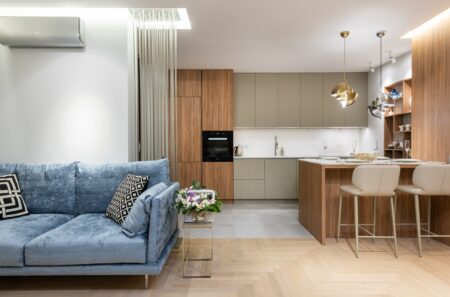 High-End Luxury Models
While luxury kitchen interiors used to be a luxury for just the wealthy, nowadays, luxury appliances have become more accessible and possible for most people. High-end luxury models are a great alternative to plain chrome kitchen appliances, as they bring elegance and sophistication to any room.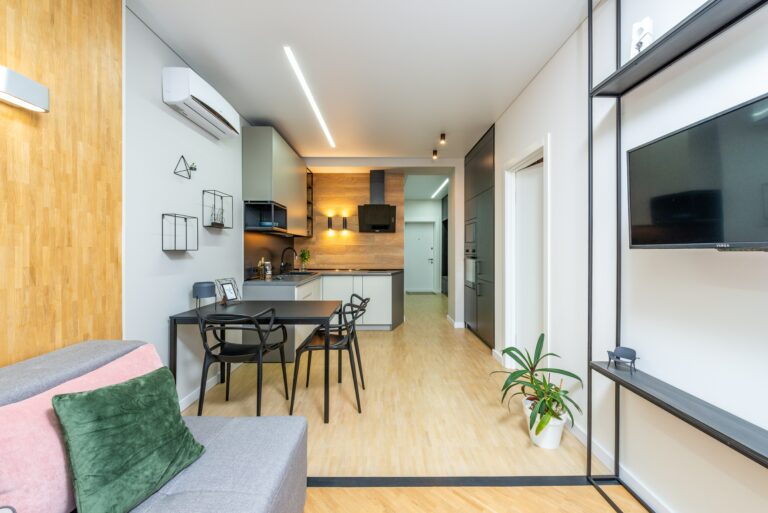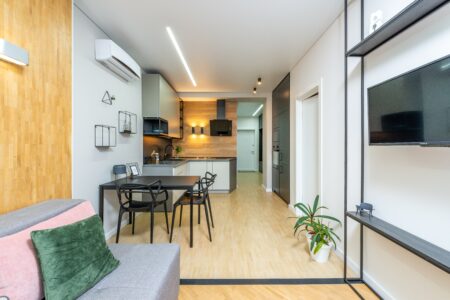 Nowadays, many luxury options can upgrade your kitchen with materials such as stainless steel and copper; some even include intricate carvings or designs. Mix and match different luxury pieces to create an incredibly stylish look that will last you for years. As luxury kitchen appliances become more accessible, it's never been easier to turn your kitchen into a breathtaking space full of your favourite luxuries!
Conclusion
When upgrading or renovating your kitchen, there are so many options to choose from. The possibilities are endless, from classic chrome appliances to modern and energy-efficient models, luxury luxuries, environmentally-friendly choices, and retro/vintage-style appliances.
No matter what style you're looking for, there is sure to be an appliance that fits your needs and expresses your style. With the right appliance, you can create a kitchen space that looks amazing and functions perfectly for you and your family. So, don't wait - start shopping for the perfect appliances today.
Our boiling water taps are perfect for upgrading your kitchen with a choice of 5 different high-quality finishes, including gold and matt black. Find out more about how a boiling water tap works.
For those of us lucky enough to call an apartment or small home our own, making the most out of limited space can be challenging. But don't stress! If you're looking for creative ideas for storing kitchen items without compromising countertop and cabinet storage, then this article is for you!
Let's dive in to discover 10 incredibly useful kitchen storage hacks that will help make the most out of any small space–without sacrificing style. So if your kitchen could use a little boost, get inspired by these clever ways to maximise what you have to make your space both functional and beautiful.
1. Create Vertical Storage Space
There are few things more frustrating than a lack of storage space, especially when you don't have much room to begin with. Fortunately, creating vertical storage space in small spaces is a great way to make the most of your available square footage and de-clutter at the same time. Setting up shelving or hanging baskets on walls is an ideal way to organise items such as books, documents, magnets and other mementoes while also freeing up countertops and shelves.
It's easy to get creative and use anything from vintage crates to decoupaged boxes to store items and accessorise any room. If you're renting or don't want the permanence of wall hooks, take advantage of tension rods for hanging curtains, which can provide attractive yet easily removable storage solutions for spices, towels or other hangable items. If you declutter your kitchen with a little bit of effort, it's possible to turn almost any small space into an organized sanctuary!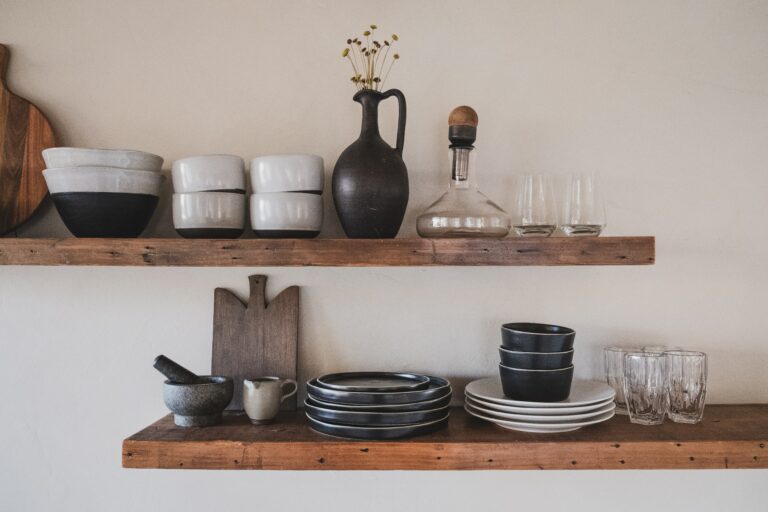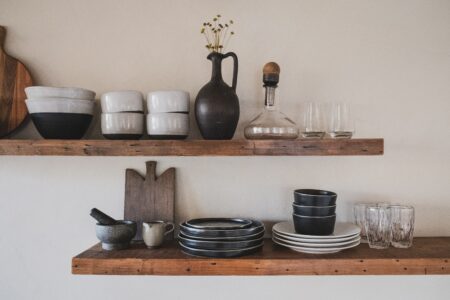 2. Utilise the Wall for Hanging Containers
Homeowners in small spaces need to look no further than their own walls for an effective solution to de-cluttering and storage. Utilising the walls to hang containers makes it easy to keep any random items, like extra blankets or toys, tucked away and organised. The greatest benefit of this type of storage is that you maximise your space without having to take up precious room on the floor.
Best of all, all the hardware can easily be hidden behind the hanging containers so it looks neat and tidy when not in use. With a proper plan and creative mindset, anyone can make use of their walls and finally get rid of those stagnant piles!
3. Put a Pegboard to Use in the Kitchen
A pegboard may just be the answer to bringing organization and storage solutions to a small kitchen. Pegboards are versatile and can be used to store almost anything, from spices to pans and appliances. Installing one is easy and requires only a few tools – many even come with pre-drilled holes for added convenience.
In addition to efficiency, incorporating a pegboard in the kitchen adds style as well. Choose from a variety of textures, colours, and sizes to find one that fits into the space's aesthetic. With a great look and plenty of practical uses, it definitely pays to put a pegboard to work in any small kitchen!
4. Make Use of Drawer Inserts and Dividers
When it comes to organizing a small kitchen, drawer inserts and dividers can be an absolute lifesaver! These convenient storage solutions help you make use of all the available space in your drawers without creating unwanted clutter or general disorganization. In addition, these items make finding items much easier, as you'll be able to store everything in neat compartments so that nothing will get lost.
Using drawer inserts and dividers allows you to take advantage of the often overlooked vertical space in small kitchens, giving you room to store more than you may have thought you could fit. Investing in one or two of these nifty organizers could result in a more efficient and organized kitchen - allowing you to free up more time and energy for the delicious meals ahead!
5. Maximise Shelf Space with Corner Shelves
Working in a small kitchen can often pose the challenge of maximising available storage space, but corner shelves are a great way to make the most of your kitchen. Not only are investment corner shelves perfect for smaller spaces as they fit snugly into any corner, but they also provide high levels of storage capacity and even an extra surface area upon which you could keep items or prepare food.
Corner shelves come in all shapes, sizes, and materials allowing you to find one perfect for your style and budget. So, if you're looking for ways to get clever with your space in the kitchen, look no further than the versatile corner shelf: it is sure to free up some much-needed desk real estate!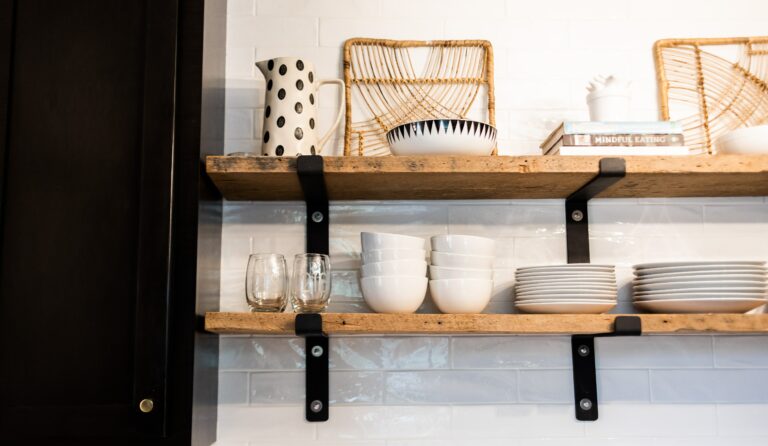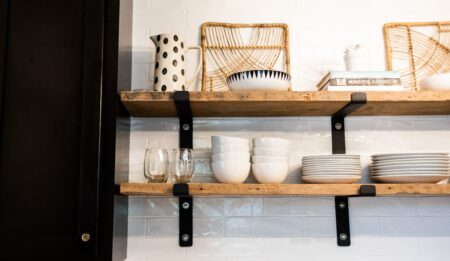 6. Incorporate Magnetic Knife Strips or Hooks
One of the most efficient ways to make the most out of a small kitchen is to incorporate magnetic knife strips or hooks. These are perfect for any cook, amateur or professional alike since they allow cooks to have quick and easy access to knives without having to fish through drawers. Not only that but they also mean no more accidentally slicing a finger while trying to reach into a utensil drawer.
Magnetic knife strips can be installed easily and securely, allowing you to take full advantage of wall space while keeping all your sharp kitchen items safely away from little hands. In addition, magnetic knife strips give kitchens a modern and sophisticated look, making them fashionable additions that will always be in style.
7. Bring In Multifunctional Furniture Pieces
For those with limited kitchen space, incorporating multifunctional furniture pieces can be an ideal solution. While most people may think of their kitchen as solely a room for cooking and eating meals, there are actually many benefits to making efficient use of the space. Not only can furniture such as folding tables and hidden storage spaces create more workspace when needed, but they can also help organise the clutter in a small kitchen in order to maximize the available room for preparation and clean-up.
Additionally, wall-mounted shelves or microwave carts can provide additional countertop surfaces that are easy to access and still make the area feel roomy. With so many modern designs available, adding one or two pieces of multifunctional furniture to your small kitchen has the potential to transform it into a more comfortable and efficient space.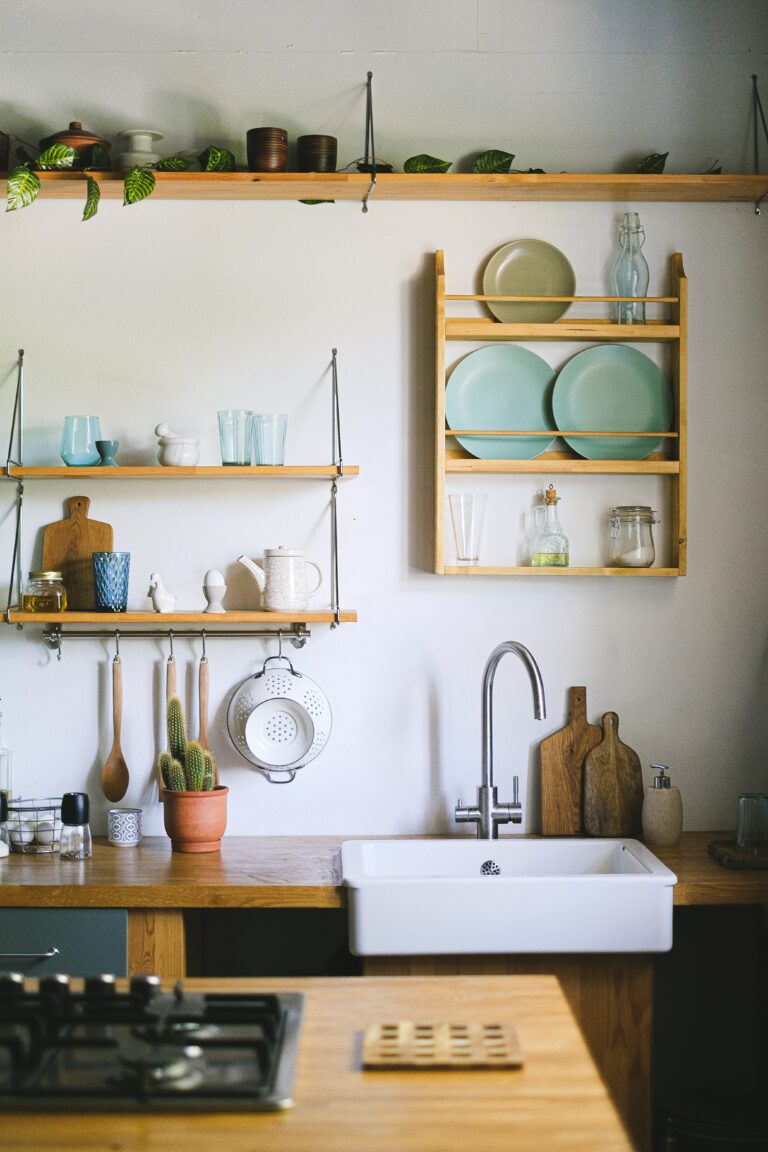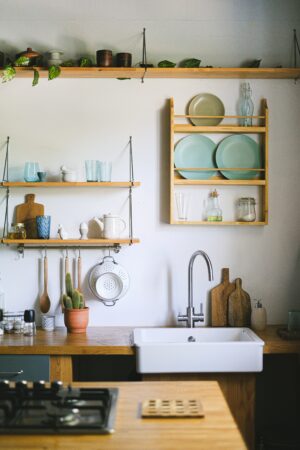 8. Hang Tiny Pots & Pans From Ceiling Racks
If you're stuck with a small kitchen, fear not! You can fit in so much more without sacrificing style. A great way to take advantage of the space but still keep it looking neat is to hang tiny pots and pans from ceiling racks. Not only will this help reduce storage within the counters and cabinets, but it also adds a modern touch of decoration to any kitchen. Even if it's tight on counter space, there's plenty of room to get creative with final touch-ups like this one! With simple installation and classic pieces that last, you'll have your kitchen looking spacious in no time.
9. Invest in Stackable Canisters & Jars
A great way to maximise storage in small kitchens is to invest in stackable canisters and jars. These items can help keep your counters, cabinets and drawers organized without taking up too much space, making them ideal for limited kitchen layouts. Not only are they lightweight and easy to store, but durable materials like stainless steel ensure durability. Stackable canisters of various sizes let you separate the flour, spices, utensils and more, while the smaller jars fit perfectly on shelves or inside cupboards, leaving space for other items. Finally, stylish designs bring a bit of life and personality to any kitchen - all without sacrificing hard-earned storage.
10. Design a DIY Spice Rack with Mason Jars
If you have a small kitchen and need to make more efficient use of space, then a DIY spice rack with mason jars is the perfect solution. This innovative design not only looks attractive but also provides easy access to your favourite spices while freeing up counter space.
Start by using wood or plastic boards to create a grid system as the base of your rack. Then attach some small (preferably) clear mason jars with lids, allowing each one its own square on the board. Finally, label each lid so you know what spices are inside, and sort them according to their colours or use category. Not only will you be able to maximise the kitchen space effectively with this brilliant design without sacrificing the decor, but you'll also save money on fancy spice racks.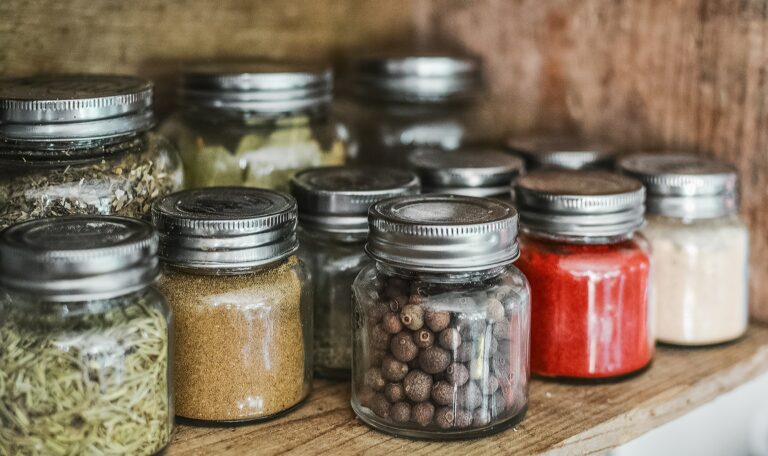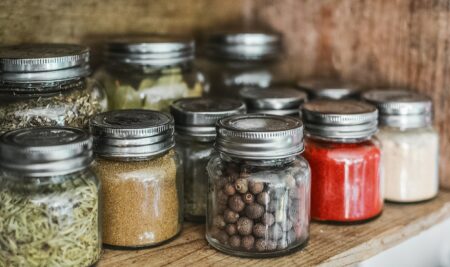 Conclusion
It's possible to turn a small kitchen area into an efficient and organised space. Use these suggestions as a roadmap and with some decorating finesse, soon enough your little kitchen will be transformed into a functional mini-masterpiece.
Our boiling water taps are perfect for decluttering your kitchen worktops, replacing your outdated kettle completely. Find out more about how a boiling water tap works.
Grey kitchens have grown in popularity over recent years and show no signs of going out of style anytime soon. From warm, greige palettes to deep charcoal tones, grey kitchen designs bring a timeless cool that makes these spaces perfect for all tastes.
Whether creating an ultra-modern look or embracing vintage charm and patina, this in-depth guide will help you understand the trends and considerations for grey kitchen design so you can craft your dream space right up through 2023!
The Basics of Grey Kitchens
Grey kitchens have become increasingly popular over the past few years due to their timelessness and versatility. If you are thinking about jumping on the grey kitchen bandwagon, there are some basic things that you need to consider. The first thing is the grey shade; cool greys pair well with modern, contemporary spaces, while warmer greys lend a cosier, classic feel.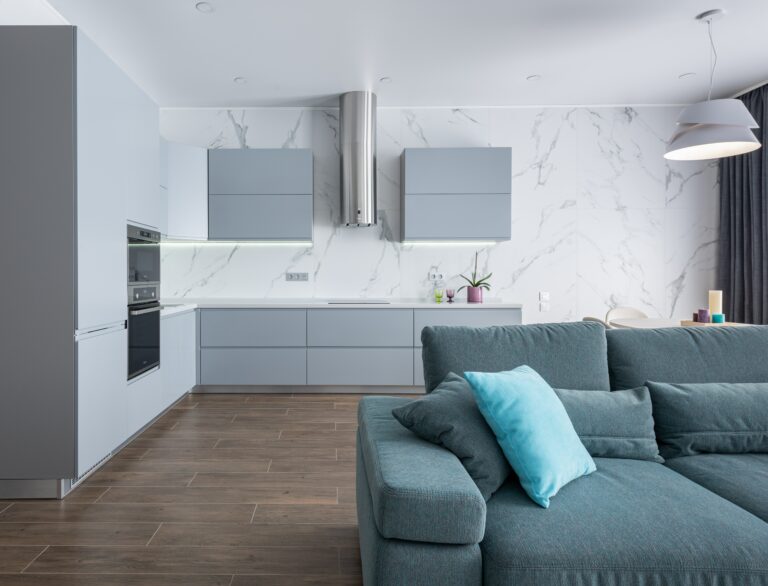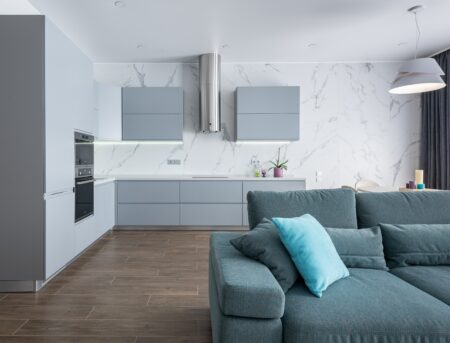 Another thing to consider is how much grey you want; one-coloured cabinets in one hue may be subtle and sophisticated, while two-tone kitchens offer more contrast and visual interest. Be sure to pick a good grey paint or tiles that won't fade over time, as maintaining your colour will be key to achieving a stylish outcome. Lastly, don't forget the finishing accents - adding small pops of colour or patterned wallpaper can elevate your kitchen design even further.
What Makes a Grey Kitchen Timeless?
A grey kitchen is a classic way to bring a balanced and timeless taste to your home. Grey can be soothing but also add an atmosphere of sophistication. The neutral tones provide a great opportunity for creativity in your kitchen; adding graceful touches of other colours, such as bright splashes of pastels, will warm up the environment and create life in what could otherwise be a minimalist room.
The shape can also change the look of any kitchen, so consider adding interesting or unexpected elements to your space, like glass walls for ethereal vibes or open shelving for contemporary and chic charm. Creating a functional living space with this neutral and calm colour provides a comfortable yet stylish area that will last time.
New Trends and Ideas for 2023
The start of the new year, 2023, has changed kitchen trends and ideas. The biggest trend growing in popularity is storage solutions that use otherwise wasted space. For example, corner drawers and hidden compartments are popping up in kitchens nationwide. This helps keep worktops and shelves organised while providing plenty of functionality.
Another trend this year is the utilisation of more natural materials like wood and stone for worktops rather than opting for plain, monochromatic surfaces. Adding these textures to your kitchen brings a unique, elegant feel without sacrificing an ounce of style.
Top Tips for Designing a Grey Kitchen
If you're ready to upgrade your kitchen and give it a fresh look, consider designing with grey. Grey is versatile, timeless, and classic, allowing homeowners to create modern yet inviting spaces. Start by choosing the right shades of grey or even introducing contrasting colours. Be creative with your tile choice, whether opting for interesting patterns or modern monochromes. Selecting the right appliances will help keep your grey kitchen looking stylish - think sleek stainless steel and black finishes.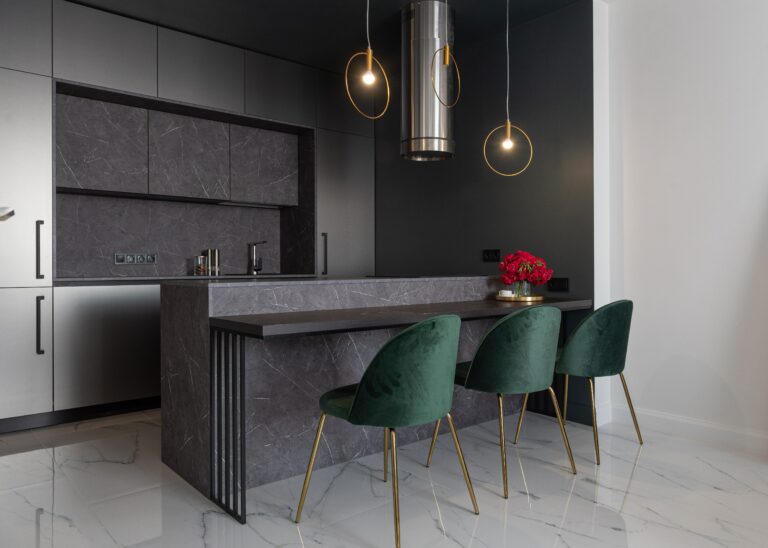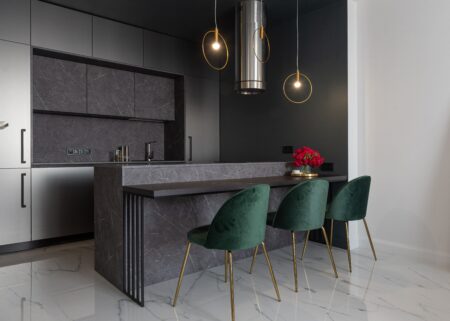 With an appropriate lighting plan, you can make your grey kitchen come alive - ensure that all task areas are illuminated brightly enough for comfort and efficiency. Finally, accessorize using subtle tones to add layers of texture and pops of visual interest!
Popular Types of Grey Kitchens
Grey kitchens have become increasingly popular due to their timeless aesthetic and ability to fit many tastes. You can choose from a few different grey kitchen styles, including contemporary, countryside chic and industrial-style kitchens. For a modern take on this classic shade, opt for a contemporary kitchen featuring sleek surfaces, neutral tones and understated accents.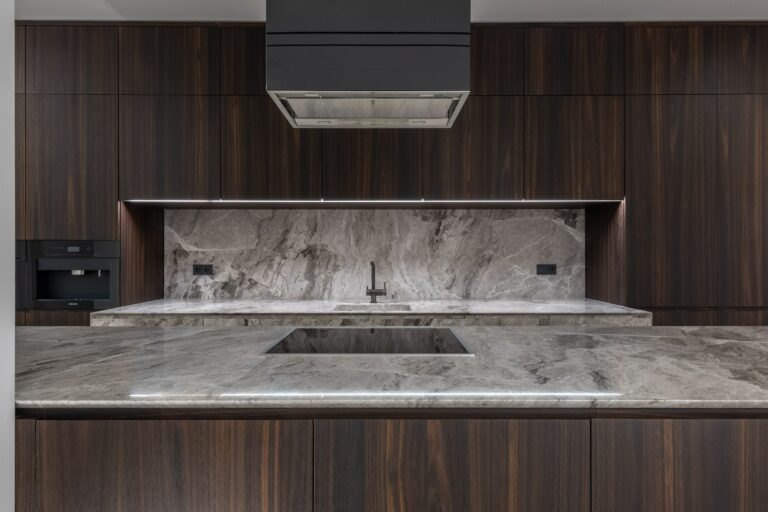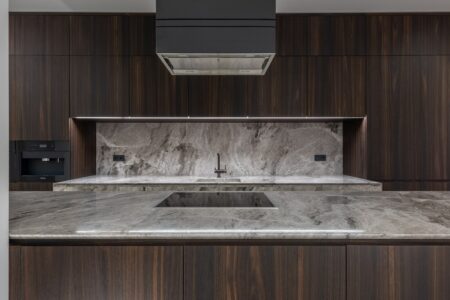 If you'd rather go for something more earthy and traditional, consider a countryside style: natural materials like exposed brick, wooden worktops, and muted colours like greys and blues create a cosy atmosphere. Last but not least is the industrial-style kitchen which combines vintage decor elements with metal surfaces, open shelving and concrete walls for an urban look.
How to Decorate Your Grey Kitchen
If you want to create more warmth and energy in your grey kitchen, there are a few clever ways. First, add pops of colour through fresh plants and colourful decorations. Consider brightening up dark grey walls with fun prints and art pieces – these can easily be switched out as often as you'd like for a fresh new look each time.
Another idea is to spice up your flooring by adding an area rug or other textured material that adds boldness and style. For example, an intricately designed Persian rug will bring texture and great visual contrast against the otherwise slate-coloured walls or floors. Last, don't underestimate the power of lighting – natural light in particular! Bigger kitchen windows or French doors can help enliven the space.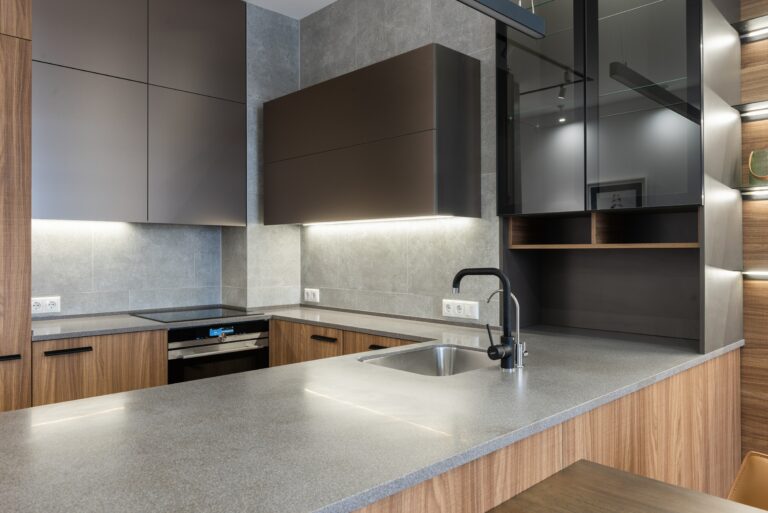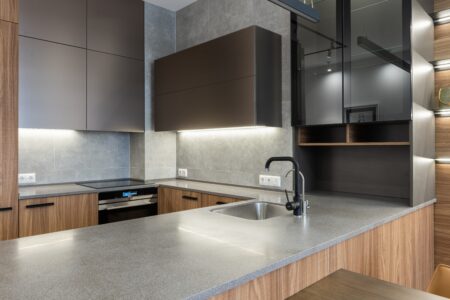 Working Colour Into Your Grey Kitchen
Working colour into your grey kitchen is a great way to give the space a unique personality while creating a soothing atmosphere. Whether you choose bold, vibrant colours or subtle shades, introducing even a few elements of colour will make a big difference in visually livening up your kitchen.
You can start by simply painting your lower cabinets in a cloudy blue and introducing bright pop of colour through accessories like multi-coloured striped towels and placemats, vases, or decorative plants. Even if it's just one wall featuring art prints in different hues, injecting just a little bit of colour will help to take your grey kitchen from dull to delightful.
Maximising the Impact of Your Grey Kitchen
Grey is the perfect kitchen colour for a timeless, classic, warm aesthetic. Different metal finishes can bring a sense of contrast and interest to the overall scheme to maximise the impact of your grey kitchen. Variations in brushed, aged, burnished or matte brass, copper or chrome will not only help create different aesthetics but also provide different levels of drama or softness suitable for different communal spaces.
For example, embracing matte bronze tones with contemporary cabinetry is ideal for creating an intimate atmosphere. Utilising different metal finishes to create an interesting combination of textures will help you create an unforgettable grey kitchen look.
Best Materials for a Luxury Grey Kitchen Makeover
When it comes to luxury kitchens, grey is an elegant and timeless colour that can bring sophistication and class to any home. Various materials are available for luxury kitchen makeovers in shades of grey, from natural wood cabinets to sleek marble countertops. Steel appliances offer a contemporary look that pairs well with light and dark shades of grey.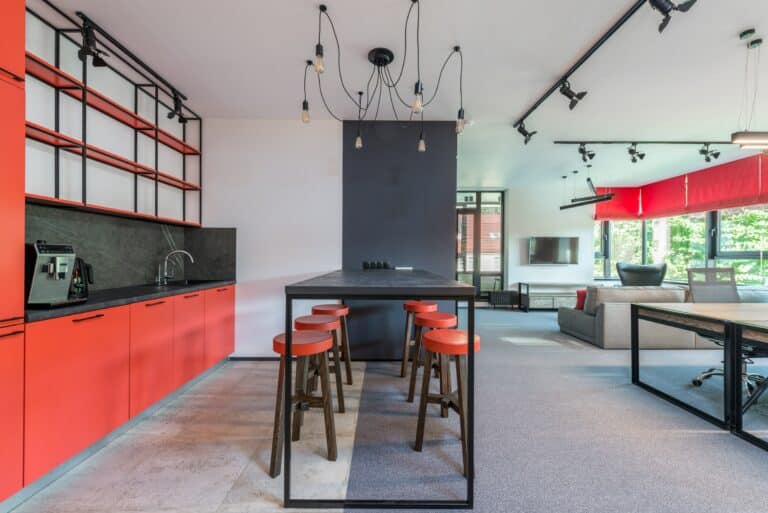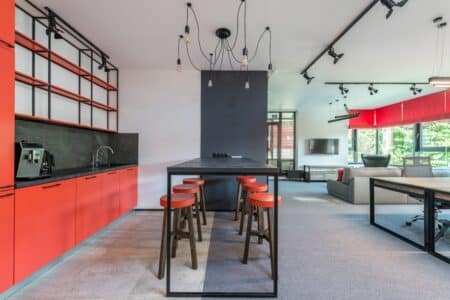 For additional luxury features, choose black quartz for the backsplash or luxury veined granite countertops. Brushing metal hardware to your doors and drawers will combine everything for a luxury look. With the right combination of materials, you can refresh your luxury grey kitchen.
Easy Ways to Refresh your Grey Kitchen
If you've lived with the same grey kitchen for much longer than you'd care to admit, it may be time to make a few refreshes. Bringing in new decor can help reinvigorate your space without replacing any major appliances or fixtures. Consider changing your window treatments for something bright and colourful, or hang some simple greenery on the walls. Adding a unique backsplash or painting the cabinets can also make a difference.
Another easy idea is to accessorize; swap out drab textiles like dish towels and oven mitts for something bold and fresh, or introduce new metals or finishes. With a few simple changes, your grey kitchen will be ready for a total style revival!
Making it Modern: Combining Textures in Grey Kitchens
Modern kitchens are a great way to create a sense of modern style and sophistication. With the addition of different textures in a grey kitchen, you can easily make it modern and chic. Many textures, such as marble countertops, glass tiles for the backsplash, luxuriously textured tile around the stove, and unique patterned wallpaper on the walls, can modernise your kitchen space.
You can combine elements from these various materials to create an eye-catching modern look in your kitchen. With a thoughtful combination of textures, modern grey kitchens can become the trendiest and most fashionable place to cook delicious meals.
Conclusion
Grey kitchens have become a versatile way to bring style into any home. Whether you prefer them modern, with glossy surfaces, or classic and more subdued, they are sure to highlight the personality of your kitchen refreshingly. Grey kitchens offer plenty of texture possibilities, making them look sophisticated and providing timeless charm.
They can set a pleasant atmosphere by calibrating the shade accordingly without being too bold or distractive. Therefore, if there was ever an answer as to whether grey kitchens are here to stay in 2023 – it is a resounding yes!
Our boiling water taps come in a huge range of luxury finishes - perfect for a grey kitchen - from gold to matt black. Find out more about how a boiling water tap works.
With the new year fast approaching, now is the perfect time to start researching and planning for 2021 kitchen renovation projects. It's always fun to explore design trends – especially when it comes to updating one of the most important rooms in your home. This article will take a deep dive into some of the luxury kitchen design trends we predict will be making waves in 2023.
From bold colours and statement-making finishes to modern materials, this article covers all you need to know about creating a luxurious space that reflects your unique style. Dive deeper with us as we navigate through exquisite details, the best appliances, lighting advice and more.
1. Scandinavian Design
If you're looking to bring a fresh, modern style to your kitchen, the Scandinavian design is a perfect choice. In this popular interior design, the movement that originated in the 1920s, minimalism and functionality are key. Utilising natural materials like wood and stone along with light hues and simple accents is essential for creating an aesthetically pleasing Scandi-style kitchen.
You can also implement clever storage solutions such as open shelving or floating cabinets to brighten up the space without compromising on style. Whether you prefer a sleek rustic look or a contemporary chic motif, with Scandinavian design principles you can create an elegant yet practical kitchen for every occasion,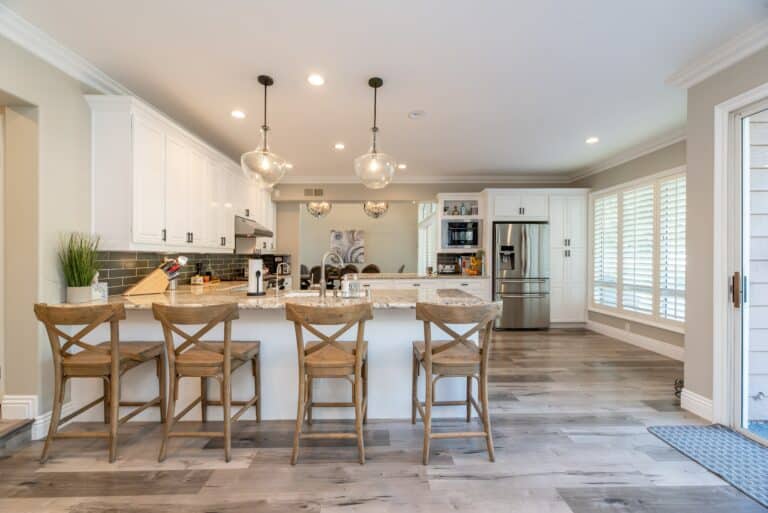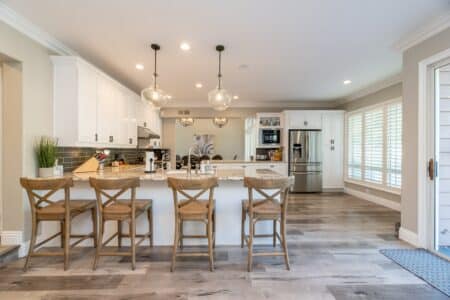 2. Minimalist Kitchen Design
Minimalist kitchen design is the perfect way to introduce modern style and sophistication into any home. The sleek and clean lines add a classic look without sacrificing functionality. By selecting cooler colours like whites and greys, light bounces off the surfaces and enhances the space while creating a calming ambience.
Incorporating texture with natural elements such as wood finishes, woven baskets, or glass in a grey kitchen can liven up a minimalist kitchen design while providing optimal storage solutions. Furthermore, utilising reflective surfaces throughout the space with mirrors or steel provides contrast against muted tones for an undeniably chic outcome.
3. The Open Plan Kitchen
An open plan is a great way to make the most out of small spaces and create a modern kitchen. By eliminating walls, you're allowing natural light in, making the room look bigger and brighter. You also gain a much larger living space when an oversized island or dining area is added into the mix.
This setup allows family and friends to converse easily while cooking or watching TV and gives ample space for entertaining. Open-plan kitchens offer convenience and practicality while unifying the style of your home in one connected area. With its many advantages, it's no wonder why this layout has become the standard in modern homes today.
View this post on Instagram
4. High-Contrast Colour Palette
High-contrast colours such as black and white, navy and deep grey, or even bolder hues like cherry red paired with crisp whites can make a luxury kitchen design statement. If you're feeling adventurous, add an accent wall of dark marble tiles or use shades of teal to bring out the best in light-coloured cabinets.
Alternatively, if you prefer a softer hue, try using pale shades of pink or light blues for a subtle yet stunning effect. Either way, the luxury kitchen design possibilities are endless with a high-contrast colour palette.
View this post on Instagram
5. Coloured Marble
Incorporating coloured marble into a kitchen can provide an amazing and luxurious look. Not only is it aesthetically pleasing, but it adds style and sophistication as well. Marble of different colors can add flair to a standard kitchen or support other design aspects like tile backsplashes, countertops, and flooring. The natural beauty of marble blends beautifully with many other materials like wood, metal, stone and ceramic. The added benefit is that marble is tough and durable for everyday use in the kitchen. With care, coloured marble can be enjoyed for years, helping to make your kitchen the envy of all who enter!
View this post on Instagram
6. Modular Countertops
Kitchen remodelling plans are incomplete without a plan for countertops, and modular countertops offer unparalleled versatility. With modular countertops, you can mix and match colour, material, texture and shape to create the perfect combination for your kitchen. No matter how complex or large the area that you need to cover, the modular design of these countertops makes installing them a breeze compared to other more traditional designs.
In addition to ease of integration and installation, modular countertops often come with warranties that provide long-term protection against defects in construction or materials. With such an impressive array of functional benefits as well as value-added service guarantees, opting for modular countertops when remodelling your kitchen is an excellent choice.
7. Architectural Lighting
The kitchen is an essential part of a home; it serves as the workspace and gathering spot for family meals. Architectural lighting brings out the beauty and functionality of a kitchen while creating an atmosphere. Adding layers of light allows you to set the mood depending on what type of activity is taking place.
View this post on Instagram
Whether it be prepping dinner under bright task lighting or enjoying a meal under warm, dimmed recessed lights, customising lighting in your kitchen fits both your lifestyle and aesthetic needs. With architectural lighting, you not only have more control over the way your kitchen looks but also how functional it is with luxurious features such as automatic switches. Illuminate your space with an element that allows for creative expression while also optimizing practicality - architectural lighting in kitchens!
8. Light-Coloured Wood
Light-coloured wood is a hot trend for kitchens, bringing in a cosy and calming atmosphere. From cabinets and countertops to floors and furniture, incorporating natural wood into kitchen spaces gives off an inviting yet sophisticated style that can easily be adapted to meet any personality or preference.
It expresses a modern spin on vintage craftsmanship while adding a simple touch of luxury. In addition, light-coloured wood helps make smaller kitchen spaces look significantly more open and airy. All in all, this trend provides the ideal solution to transform kitchens into stylish and inviting spaces – perfect for entertaining guests or simply winding down after a long day!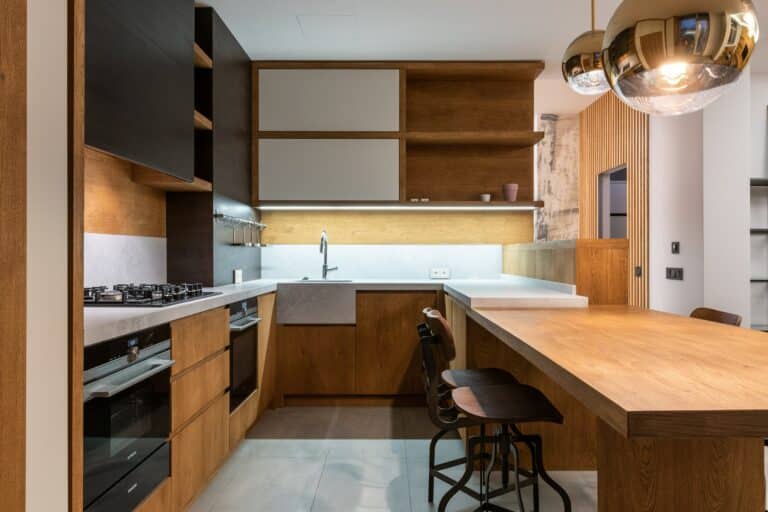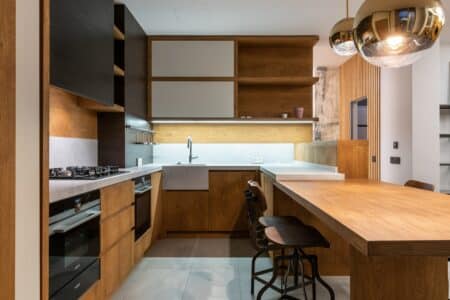 9. Smart Home Technology in the Kitchen
Smart home technology has revolutionized many parts of the home, but few spaces have seen as much of an impact as the kitchen. With modern technology, users can monitor and adjust their ovens from work or school, set timers from down the hall, and even purchase ingredients via a voice assistant.
This technology not only makes meal prep easier than ever before, but it also offers unparalleled convenience to those looking to expand their culinary capabilities. It is possible to save time and effort if you upgrade your kitchen with the right appliances. From being able to research recipes quickly online to receiving updates if there's an issue with your appliance, smart home technology firmly demonstrates its value in the kitchen every day.
10. Creative Kitchen Storage Solutions
Finding the right kitchen storage solution for your kitchen can make all the difference in efficient meal preparation. Fortunately, there are many creative options available to suit almost any budget or lifestyle. For those on a budget, options such as hanging wall organizers and wire baskets can provide extra space without breaking the bank.
View this post on Instagram
Overall cabinets and shelves are great ways to store dry food goods, pots and pans, dishes, and assorted cooking items. Another creative idea is to incorporate hooks into the walls or backsplash area of the kitchen. This allows you to hang dish towels, oven mitts, measuring cups and more in a visible location but with minimal effort. With a bit of thought and creativity, you will be able to find the perfect kitchen storage solution for your needs!
11. Bespoke Finishes for Cookware and Utensils
For any aspiring chef or household cook, their cookware and utensils are essential items - so why not make them as unique as possible? Thanks to the wonderful world of bespoke finishes, cooks can create the perfect look for their cookware set. Seemingly small details such as coloured handles or a patterned base can provide the finishing touch to fine cooking tools. For working professionals in the industry, bespoke finishes can also be used to add a unique flourish to commercial kitchen display ranges; allowing them to stand out from competitors. With so many finishing options available – from enamelling to silkscreening – bespoke finishes for your cookware and utensils could just be the secret ingredient you need to take your cooking game up a notch!

12. Brushed Gold Hardware
Brushed gold hardware is a popular way to make a kitchen stand out. Replacing traditional appliances, taps, and cabinet handles with gold taps or other equivalents, it's a small change that can bring a big impact on a kitchen's style and sophistication. From gold taps for the sink to gold cabinet handles, brushed gold hardware instantly updates the look of any kitchen. Gold-coloured appliances are also available for further accents and contrast to add even more class and elegance. Whether subtle or bold, brushed gold hardware is an easy and fashionable way to upgrade your kitchen in a flash.
Conclusion
Kitchen design trends of 2023 certainly embrace a luxurious aesthetic. With evolving technology, varying materials, and diverse décor choices – there is something out there to suit any style preference. From statement wallpapers and wall tiles to the finest kitchen appliances, now is the time to explore adding a touch of luxury to your own kitchen.
Stunning countertops, cabinets and islands are a great way to add value to your home while providing you with a more enjoyable experience in the kitchen. Keep up with the latest trends in luxury kitchen design so that you can create a space you'll love for years to come.
Finally, although details may vary from place to place, we can all get inspired by the luxury kitchen designs of 2023 and be poised for beautiful creations filled with luxurious features displayed in an elegant ambience.
Our boiling water taps come in a huge range of luxury finishes - from gold to matt black. Find out more about how a boiling water tap works.