Athena D Shape Matt Black
[iconic_wlv_links]
Our 3-in-1 D-Shape Tap with Boiler Unit & Filter - Matt Black
Why It's A Must-Have…
3 Tap Functions: Providing hot, cold and 98

°

C filtered water

High-quality design: constructed from solid brassware for longevity and enhanced functionality
Elegant aesthetics

: matt black finish to effortlessly complement modern kitchen interiors

Safety features: spring-loaded safety handle ensures child safety and peace of mind for users
Efficient design: smaller tank compared to competitors but holds the same amount of water, saving space without compromising capacity
Your Boiling Tap is Easy & Quick To Install!
Watch this easy step-by-step guide and we will show you how.
How to Change Your Filter
Introducing the Athena 3-in-1 D-Shape boiling water tap in Matt Black, a perfect blend of practicality and high-end style, making it an ideal choice for any kitchen decor, whether modern or traditional.
These remarkable taps are not just aesthetically pleasing, but also highly functional, thanks to a high-quality brassware construction that ensures durability and seamless operation. Each tap comes equipped with a 2.4-litre tank and filter kit, offering added convenience. If more capacity is needed,  upgrade the boiler tank to a larger 4-litre model for just £99.
The Athena 3-in-1 tap provides regular hot and cold water, as well as instant boiling water at your fingertips. Safety is at the forefront of its design with a spring-loaded mechanism ingeniously incorporated to prevent children from accessing boiling water. Plus, an insulated spout ensures the tap itself doesn't become excessively hot to the touch.
The sleek look of the D-shape tap is enhanced by a range of five different finishes to choose from - chrome, brushed nickel, matt black, brushed gold, and the ever-stylish copper. Each finish brings its unique charm, enhancing the overall look of your kitchen.
With the Athena 3-in-1 tap, you can enjoy the perfect blend of style, quality, and safety. Plus, take advantage of free 48-hour delivery and an extended warranty. Experience the difference today with the Athena 3-in-1 D-Shape boiling water tap.
Other products in the range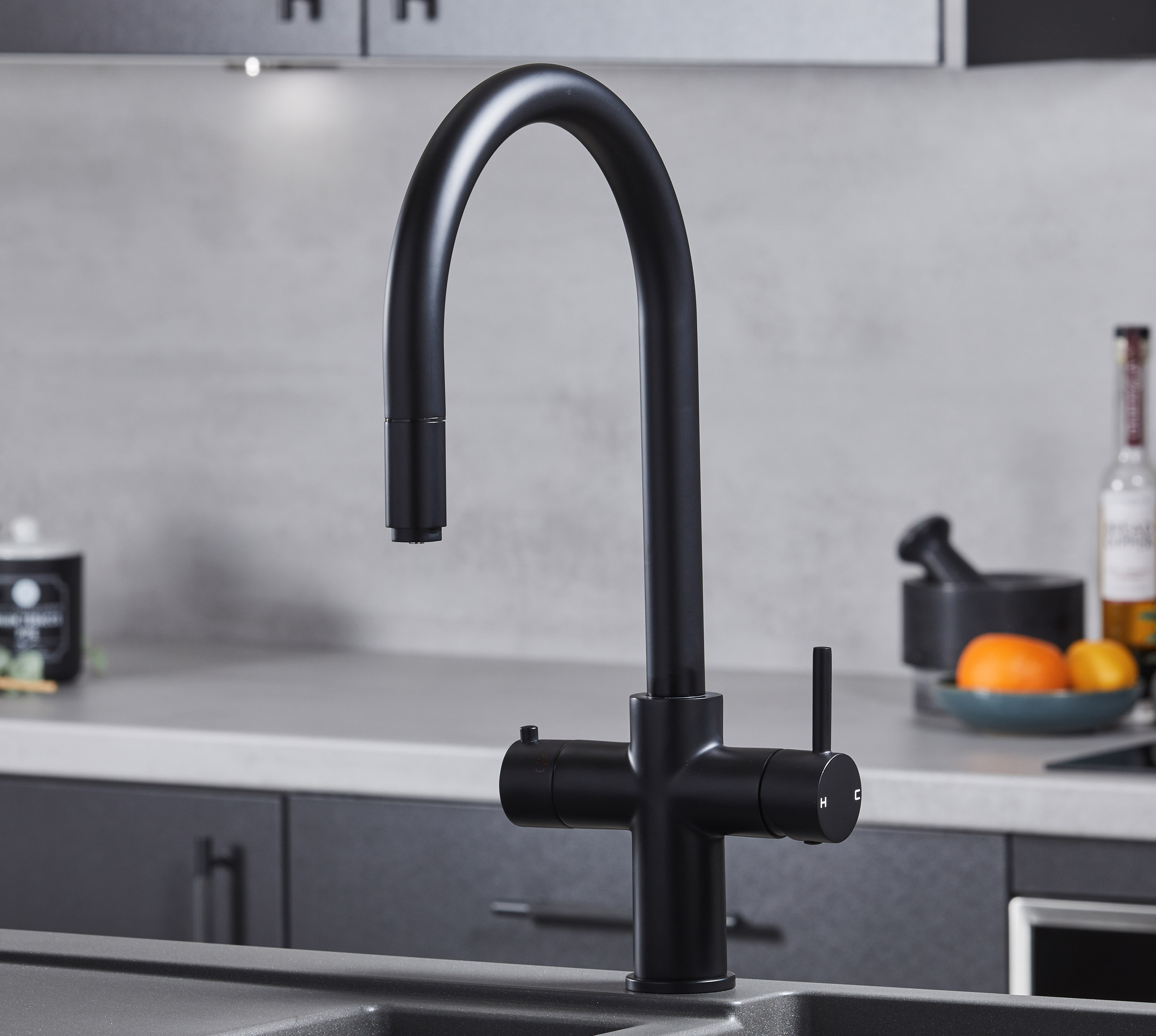 Quick View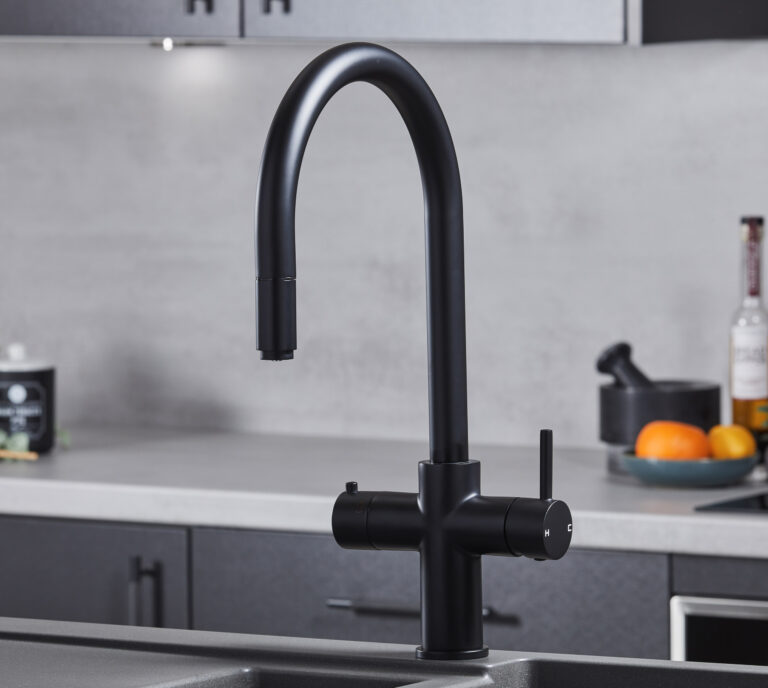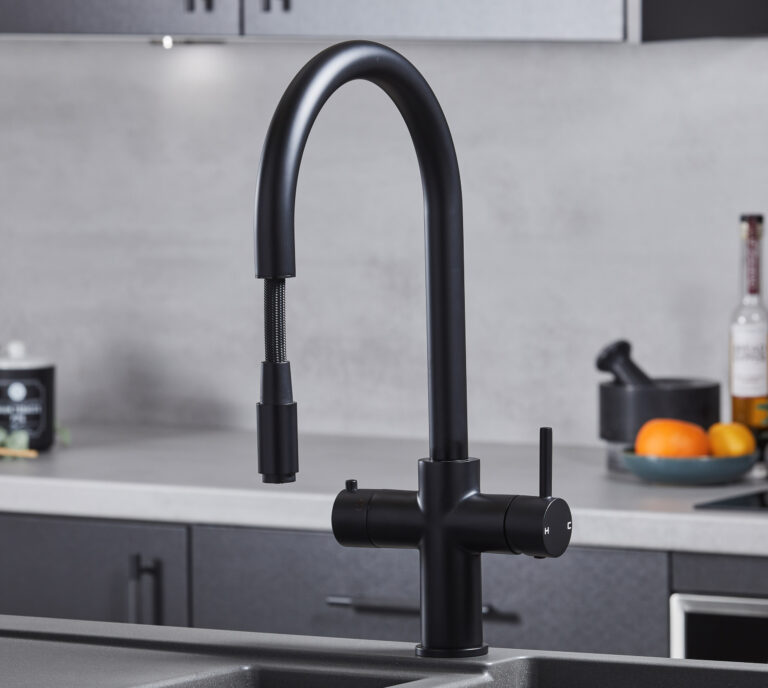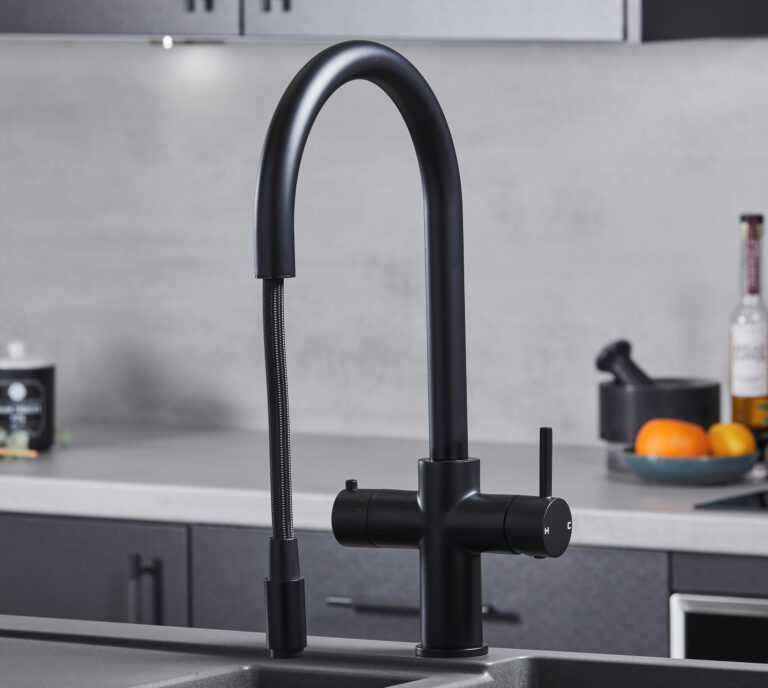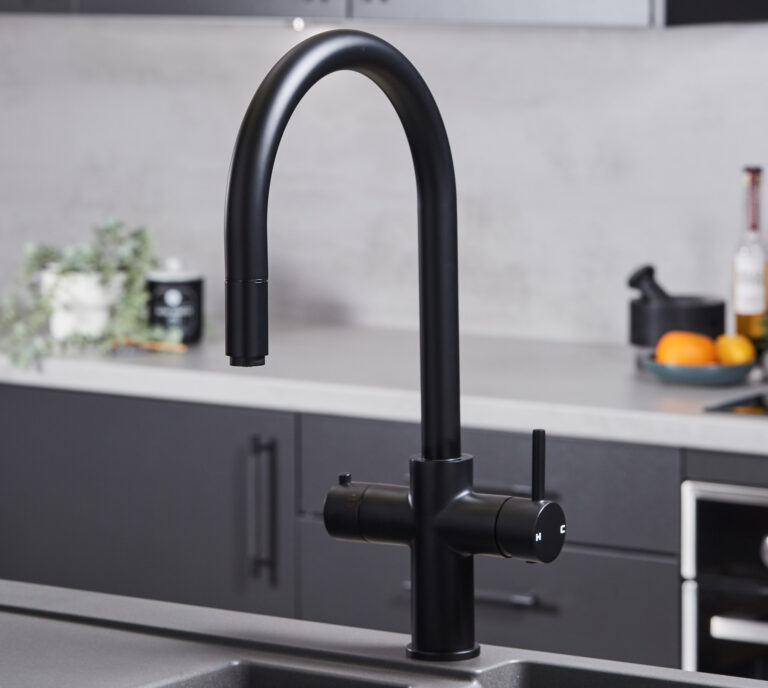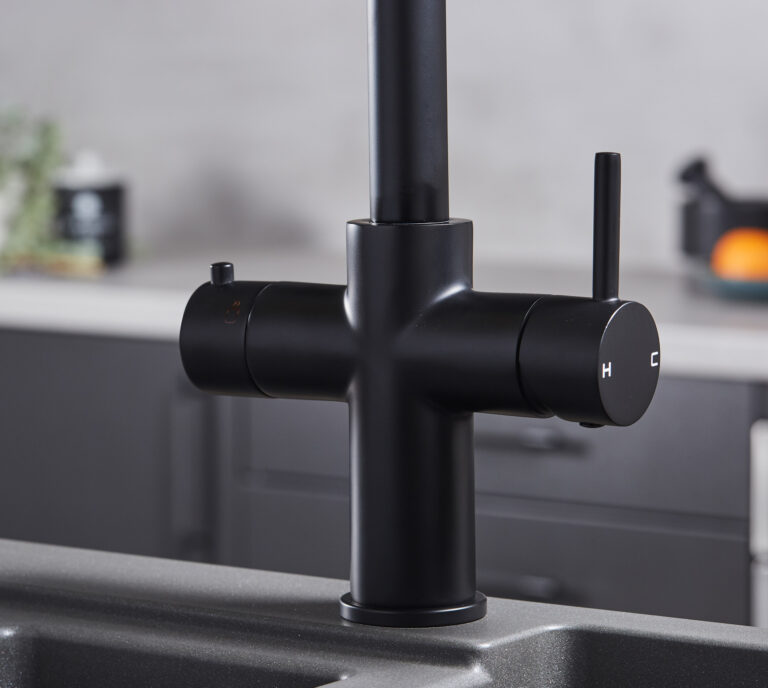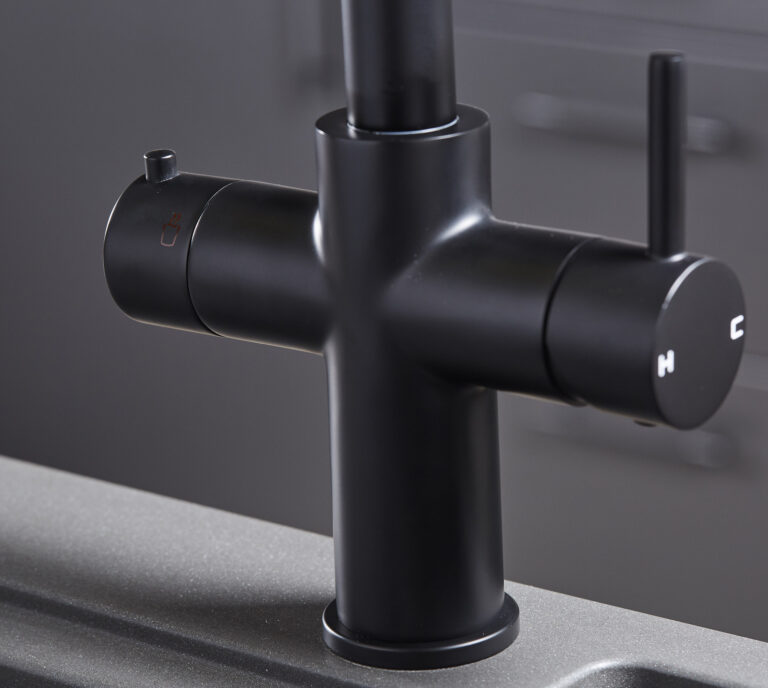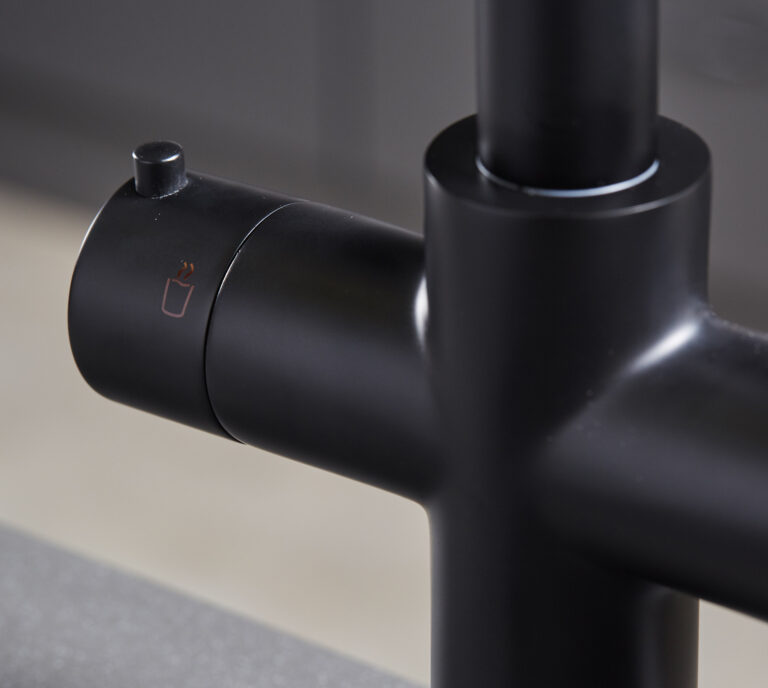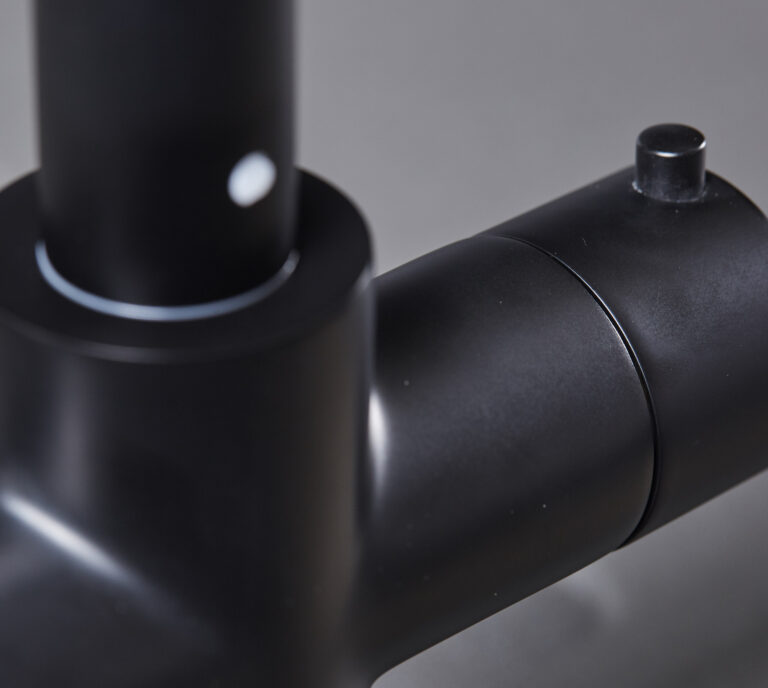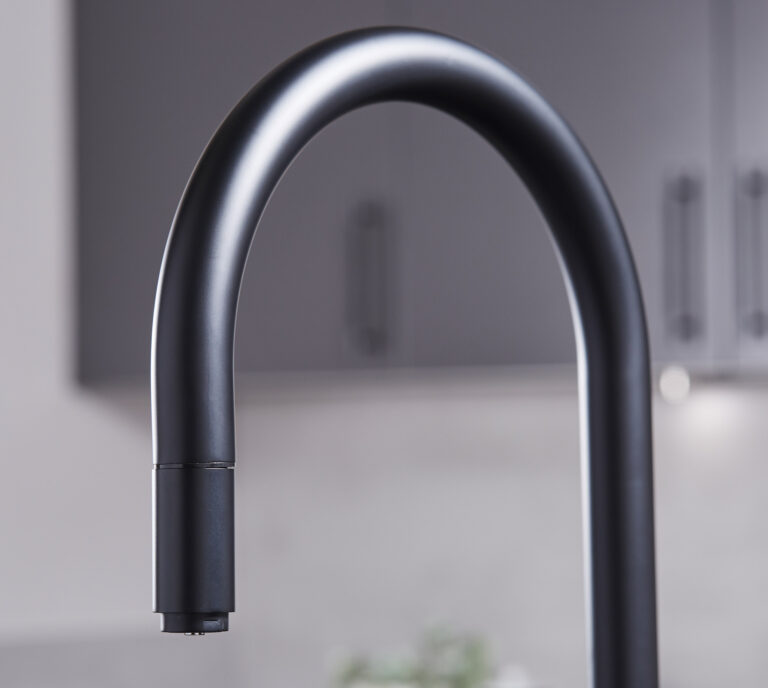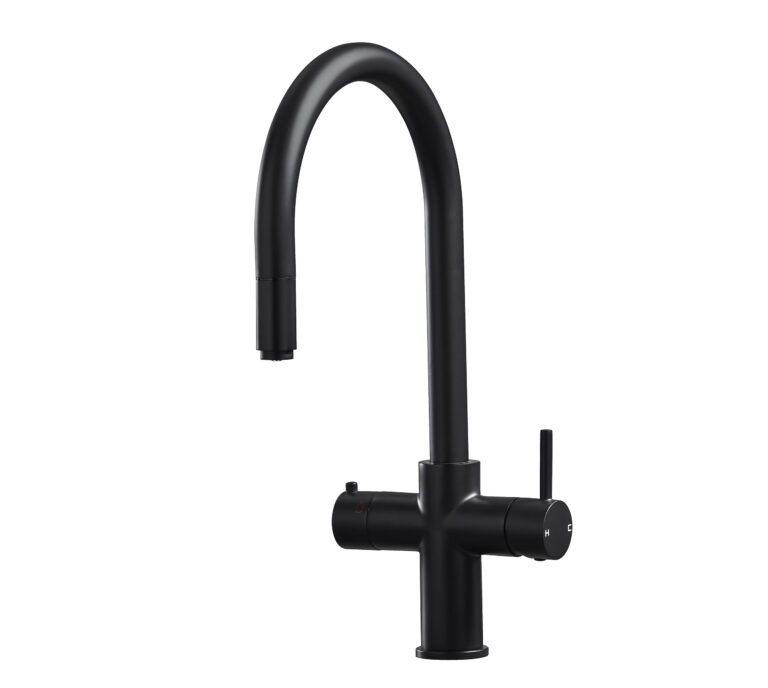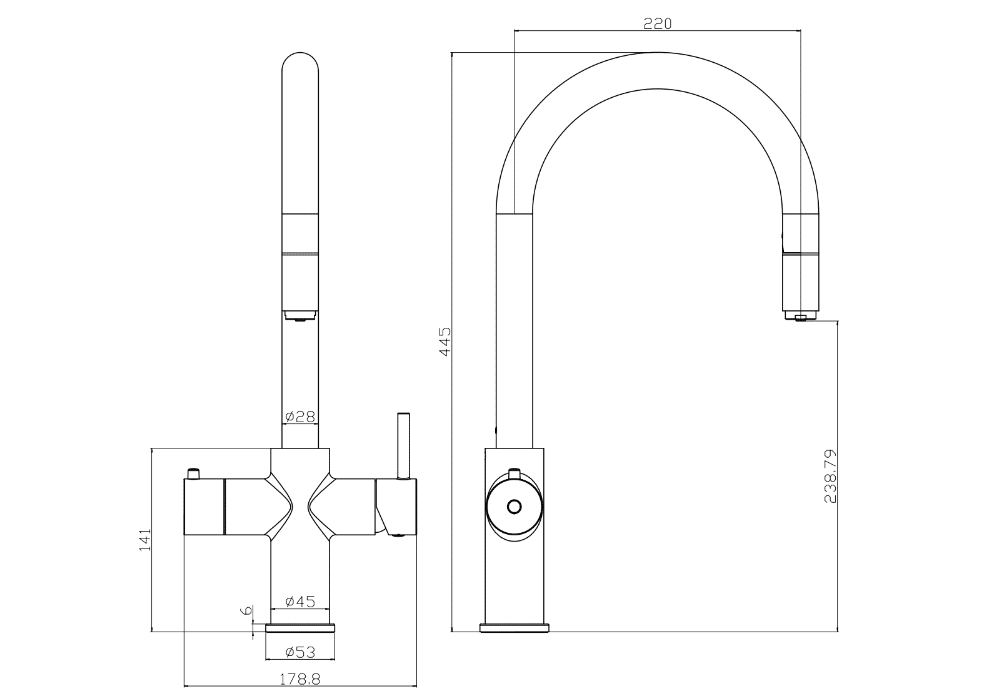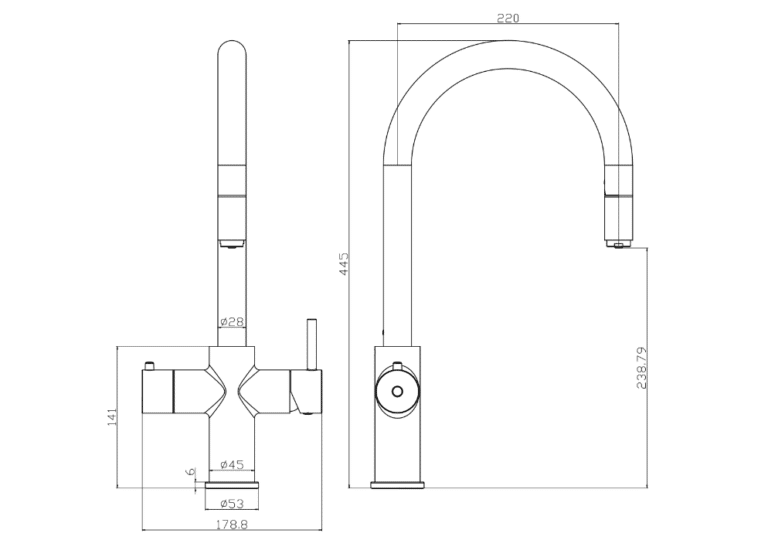 Introducing the all-new Astra Tap in Matt Black - the perfect blend of style and functionality.
Dispensing instant, filtered 98°C water as well as regular cold and hot water, Astra will transform the way you cook and clean at home.
With its pull-out spout (sometimes called a 'flex' spout), our Astra Tap provides maximum flexibility by allowing you to direct the flow of water around your kitchen sink.
Made from solid brassware to ensure high functionality and a long lifespan, with a spring-loaded safety mechanism for child-proof boiling water access.
Astra Swan Neck Matt Black
hello world!