Platinum Swan Neck Brushed Gold Pullout
[iconic_wlv_links]
4-In-1 Swan Neck Instant Hot Water Tap with Digital Tank, Filter & Pullout Spout - Brushed Gold
Why It's A Must-Have…
4 in 1 mixer tap for hot water, cold water and 98°C, filtered water

Enjoy filtered cold water straight from tap

Pull out spout

Solid brassware construction

Brushed Gold finish

Peace of mind with a spring loaded safety mechanism in place for access to boiling water

Small tank for under sink, offering ample water storage
Your Boiling Tap is Easy & Quick To Install!
Watch this easy step-by-step guide and we will show you how.
Platinum 4-in-1 Pull-Out Tap
How to Change Your Filter
Crafted from solid brass to ensure high-end function and a long life span, our phenomenal 4 in 1 taps boast perhaps the most features on any tap out there. Not only does it offer the awesome features of the 3 in 1 and 4 in 1 combined, with hot water, cold water, instant boiling water and even filtered cold water, but it also boasts a pull out spout in addition to these incredible options.
With a pull out spout, you can enjoy maximum flexibility during use, enjoying pure filtered water and instant boiling water on tap at your disposal. With a 2.4 litre tank, and accompanying filters, you can rest assured that you'll be enjoying the best of the best for many years to come.
To top it all, these taps are available in three different Swan Neck finishes, chrome, brushed gold, matt black and brushed nickel. They also come complete with a safety switch that prevents children from accessing the instant boiling water. The child-safe spring lock offers peace of mind at all times, making them ideal for family life too. Enjoy practicality and amazing features within this stylish package that's guaranteed to wow, in any home.
Other products in the range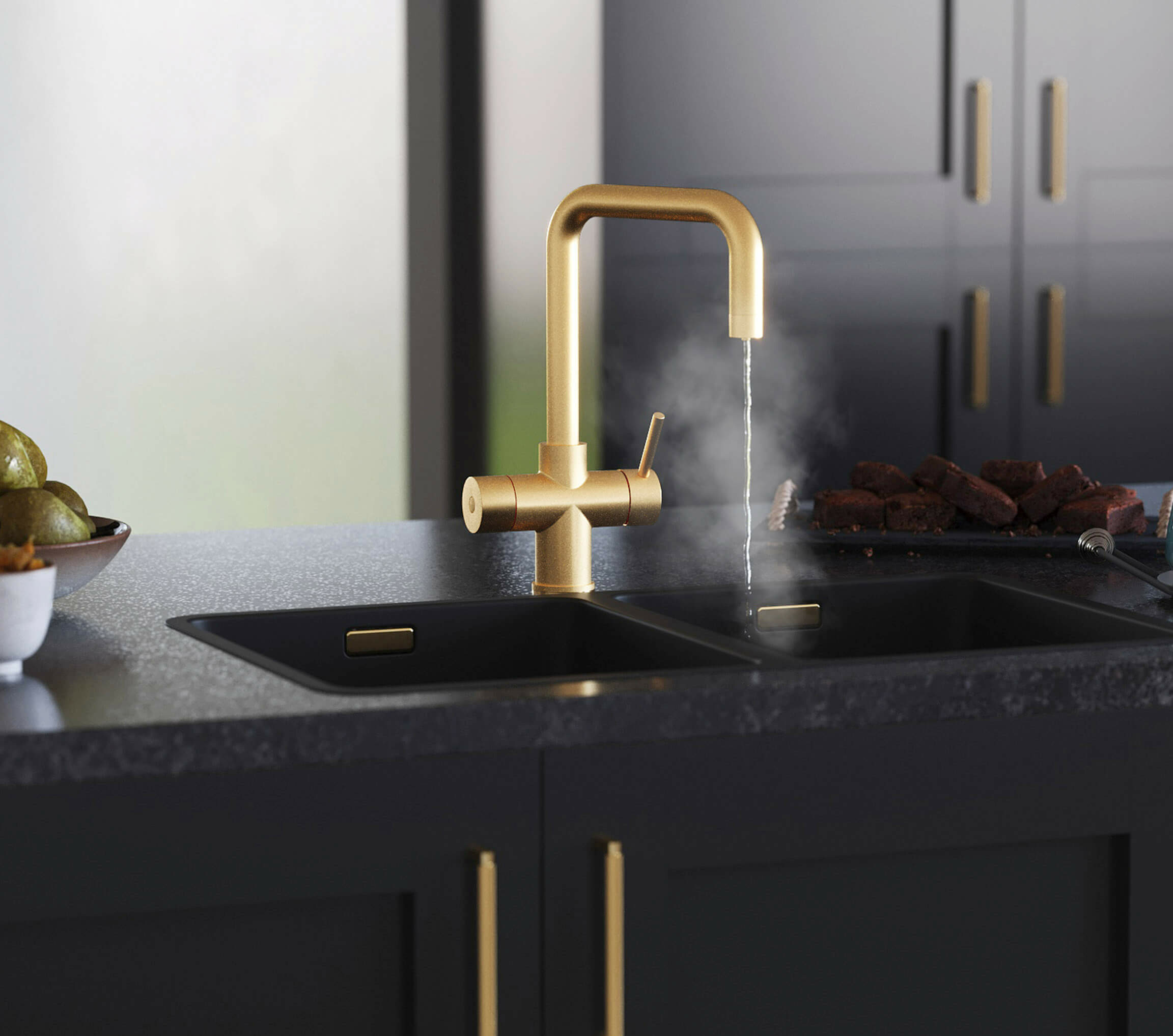 Quick View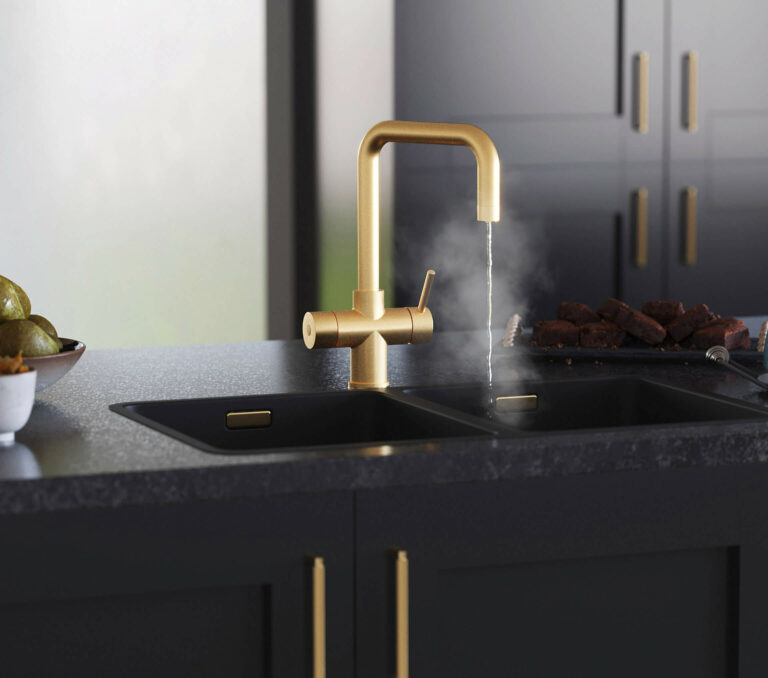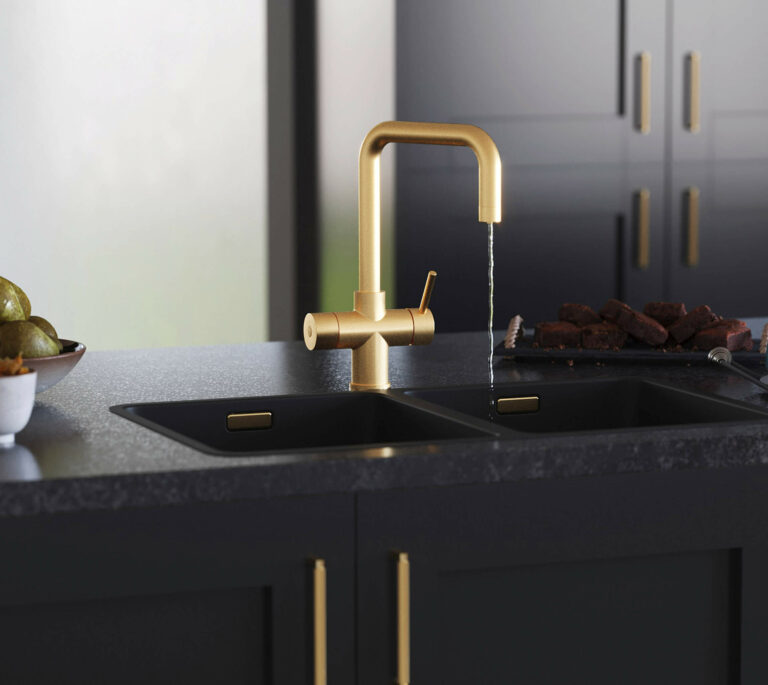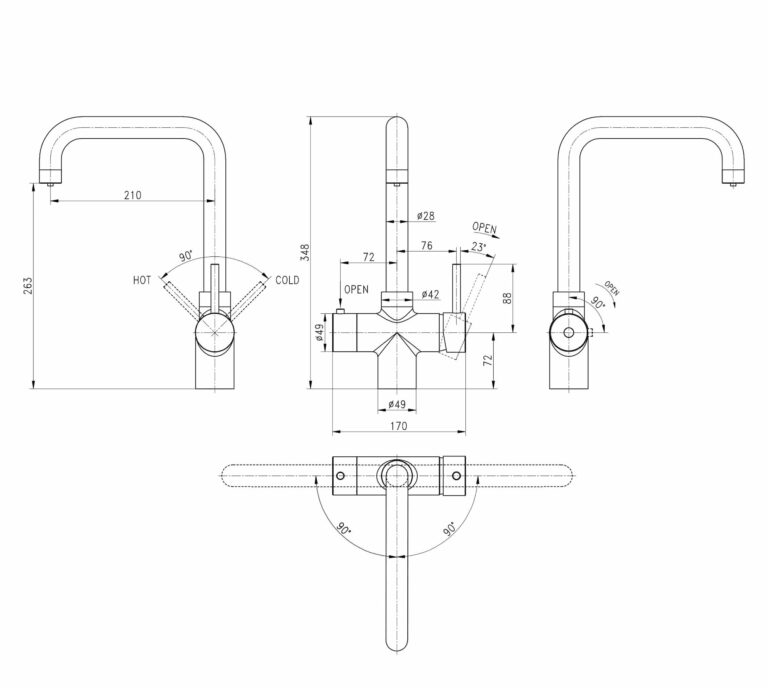 Why It's A Must-Have…
Avista; a 3-in-1 boiling water tap that offers both regular hot and cold water along with 98°C, filtered water.
Delivers regular hot & cold water, plus 98°C filtered water instantly
Boiler tank, filter & fittings provided
Crafted from solid brassware for superior functionality and longevity
Features a stylish Brushed Gold finish to elevate your kitchen's aesthetics
Boasts a D-shape spout for a luxe look
Equipped with a spring-loaded safety mechanism to ensure child-proof access to boiling water
Compact tank design, holding the same volume of water as larger competitors, but with less space usage
Avista D Shape Square Brushed Gold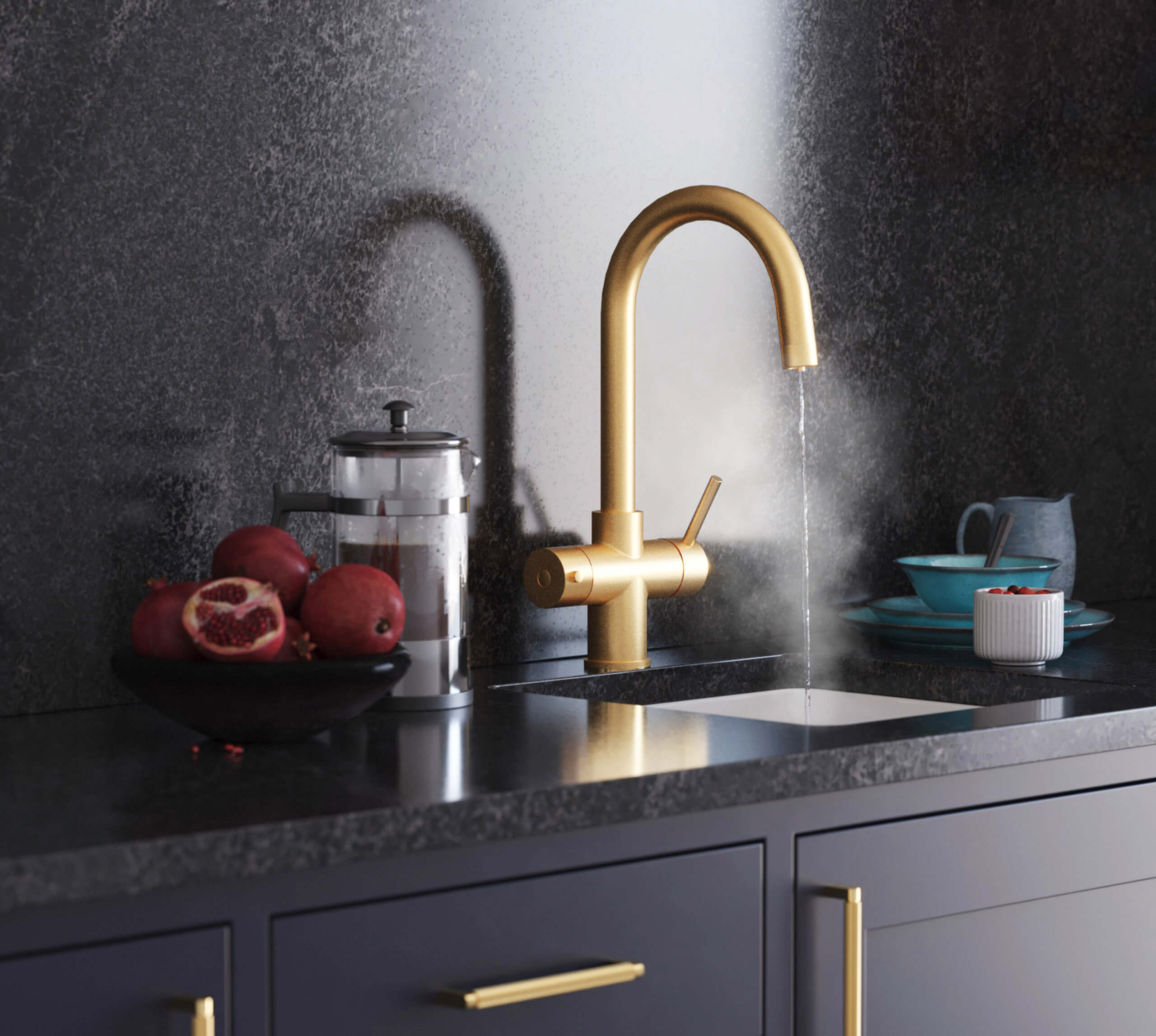 Quick View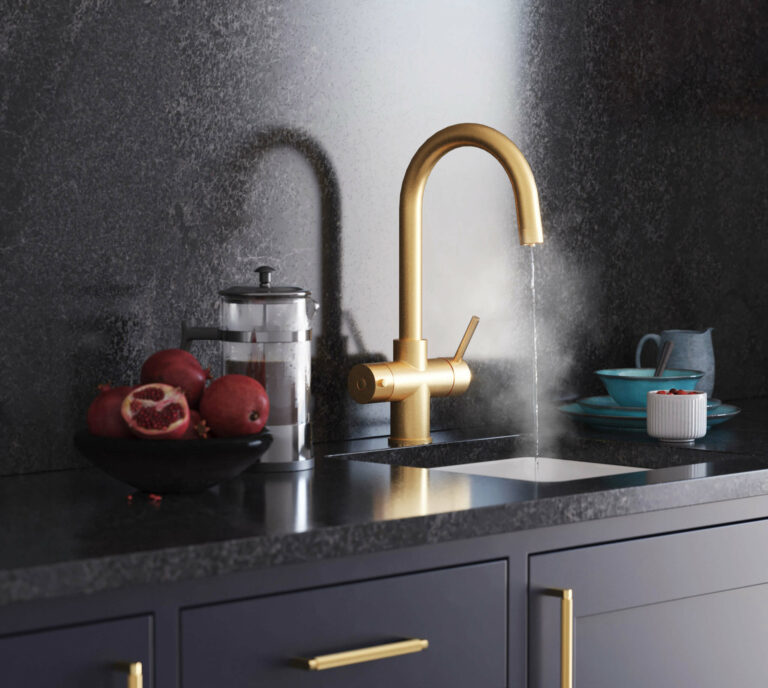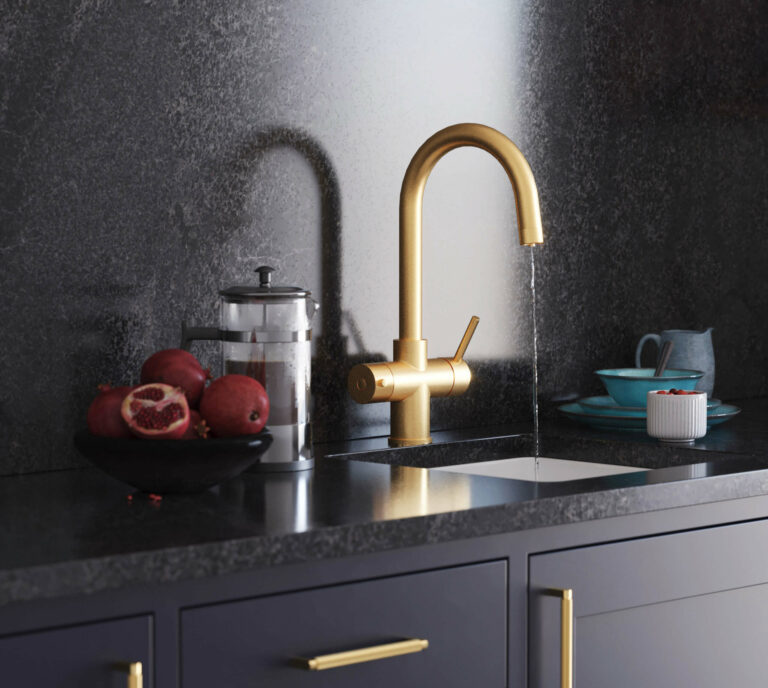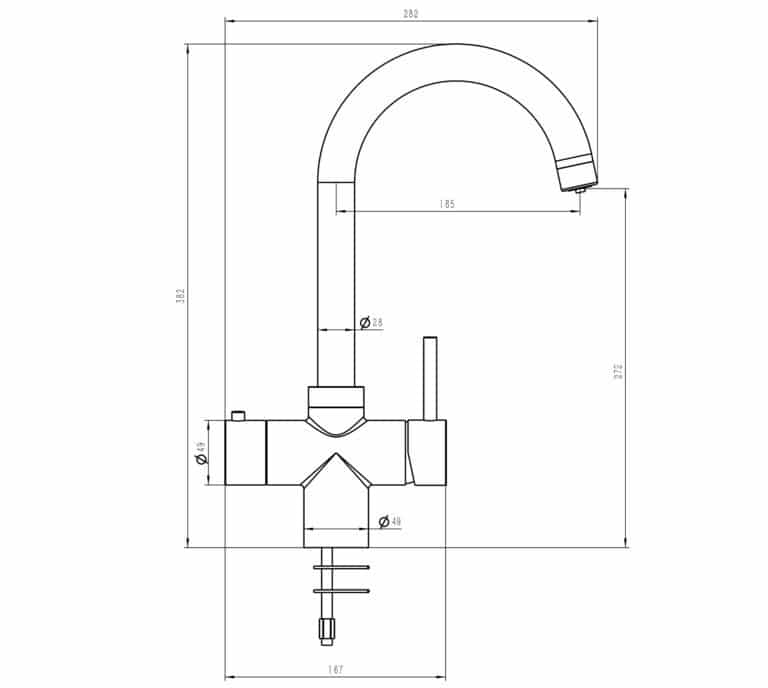 Why It's A Must-Have…
Avista; a 3 in 1 mixer tap that offers both regular hot and cold water along with 98°C, filtered water
Solid brassware to ensure high functionality and long lifespan
Brushed Gold finish
Spring loaded safety mechanism for child-proof boiling water access for complete peace of mind
Smaller tank than competitors, holding same amount of water than some much larger tanks
Avista Swan Neck Brushed Gold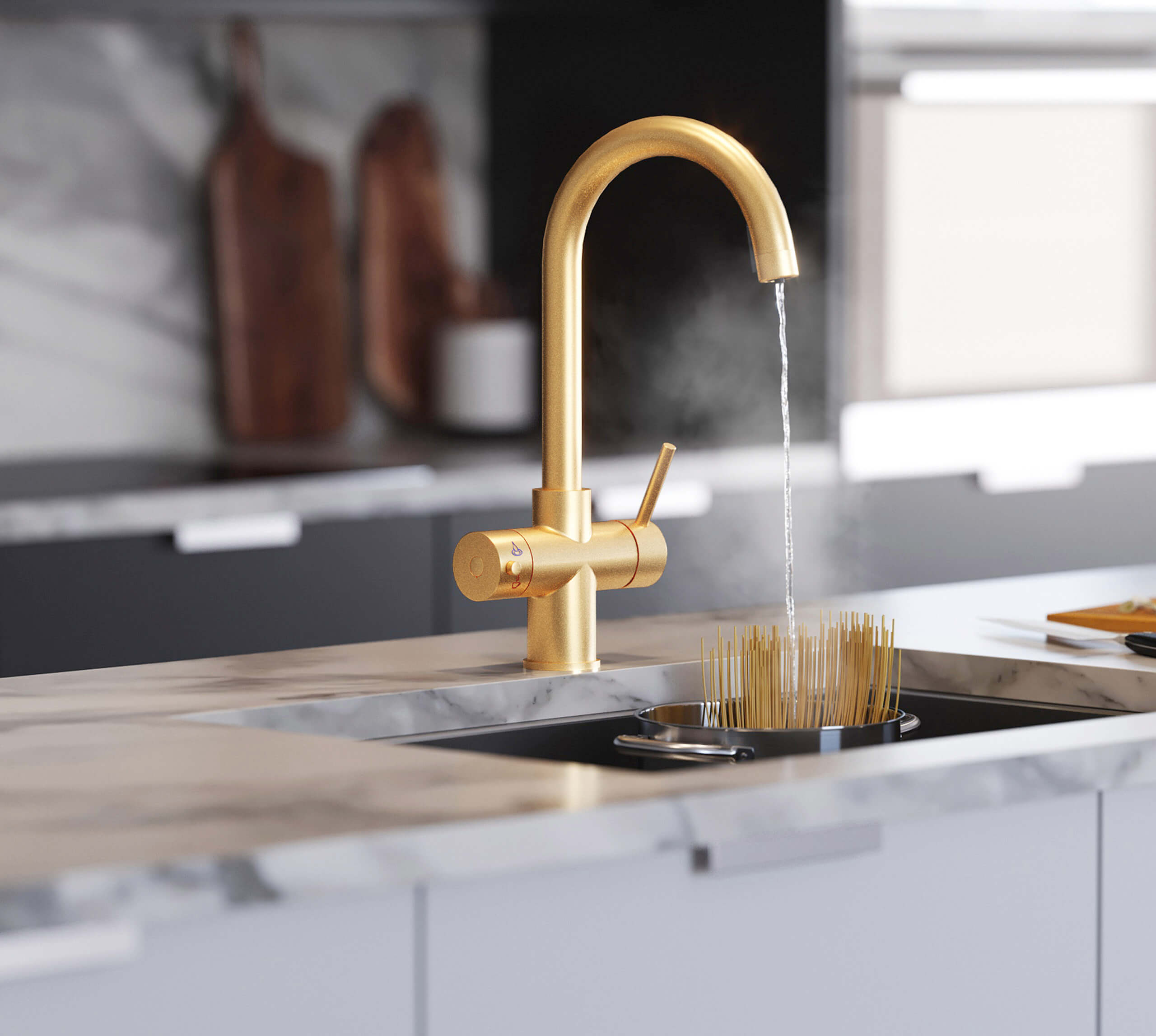 Quick View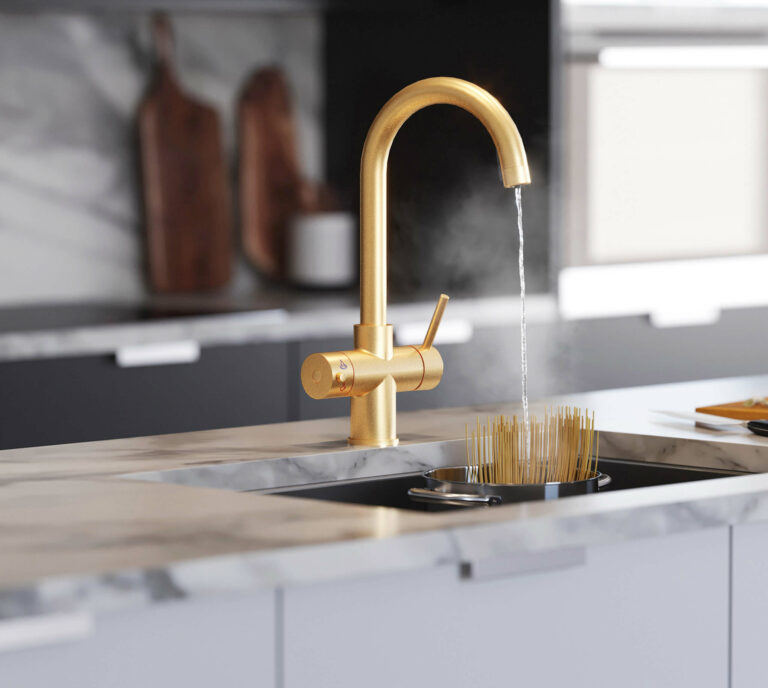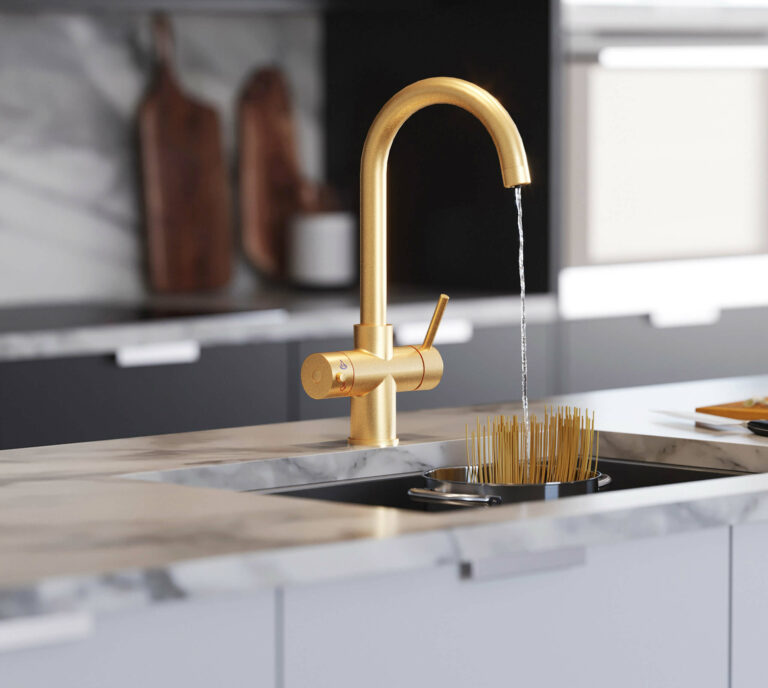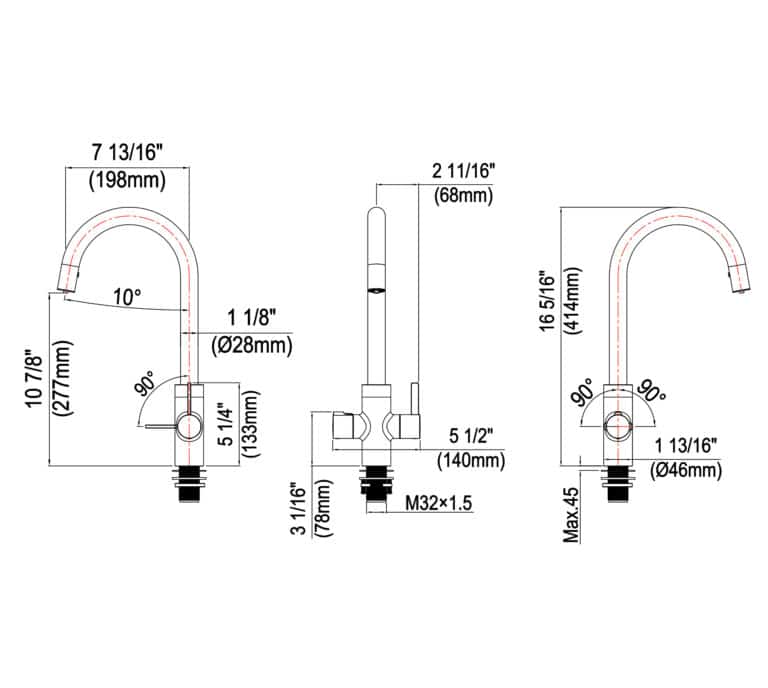 Quantum 4-in-1 Swan Neck with Boiler Unit & Filter - Brushed Gold
4-in-1 functionality: offers hot water, cold water, filtered chilled water and instant 98°C boiling water
High-quality construction: built from solid brassware for superior durability
Stylish design: brushed gold finish for an elegant touch
Safety features: child-safety mechanism to prevent accidents with boiling water
Compact: small under-sink tank for ample water storage without compromising cupboard space
Quantum 4-in-1 Swan Neck Instant Hot Water Tap Brushed Gold
hello world!