Athena Swan Neck Matt Black
[iconic_wlv_links]
3-in-1 Swan Neck Instant Hot Water Tap with Boiler Unit & Filter - Matt Black
Why It's A Must-Have…
3 in 1 mixer style tap offering hot, cold and 98°C, filtered water

High-quality solid brassware for a long lifespan

Matt Black finish

Child-proof safety mechanism to ensure children's hands stay away from boiling water

Smaller tank than competitors, holding same amount of water than some much larger tanks
Your Boiling Tap is Easy & Quick To Install!
Watch this easy step-by-step guide and we will show you how.
How to Change Your Filter
Say hello to the must-have kitchen tap of the season. Our stunning Swan Neck 3 in 1 boiling water tap is a top of the range offering, that doesn't just provide the kitchen essentials, with regular hot and cold water, but also offers you instant boiling water thanks to a 2.4 litre tank and filter kit that sits neatly below the tap.
This incredible tap series has been built with style, as well as function in mind, offering you an elegant and practical addition to the space we love the most.
The full featured 3 in 1 Swan Neck hot water tap is available in a range of finishes, from chrome to brushed nickel, brushed gold, matt black  and copper allowing you to select the tap that fits in with your dream decor.
With high-end build quality that's obvious at every angle and a safety feature in the form of a spring loaded mechanism (to prevent children from utilising the boiling water function), this 3 in 1 instant boiling water tap is a must-have for any kitchen space. Enjoy convenience, style and practicality at every angle.
Other products in the range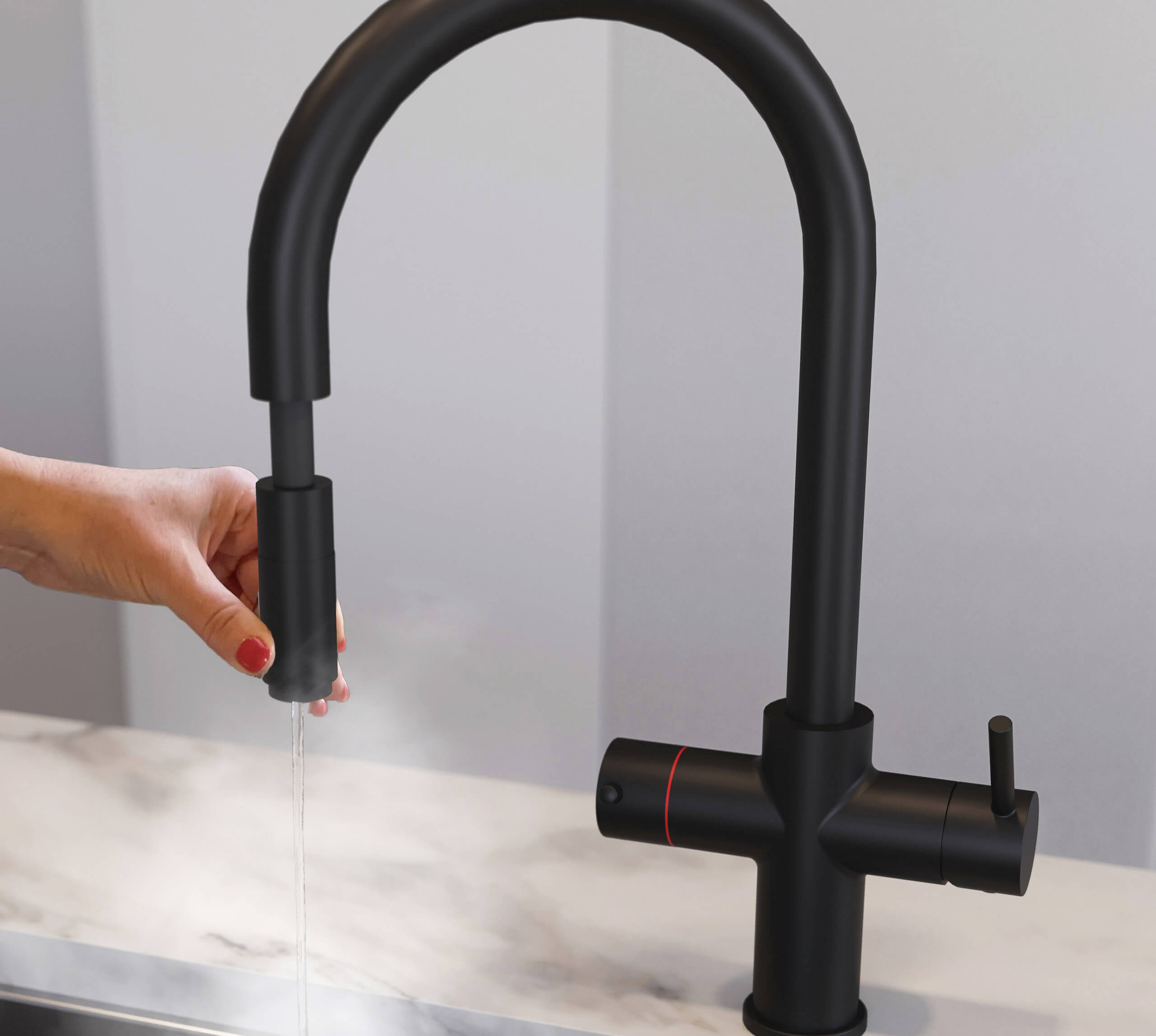 Quick View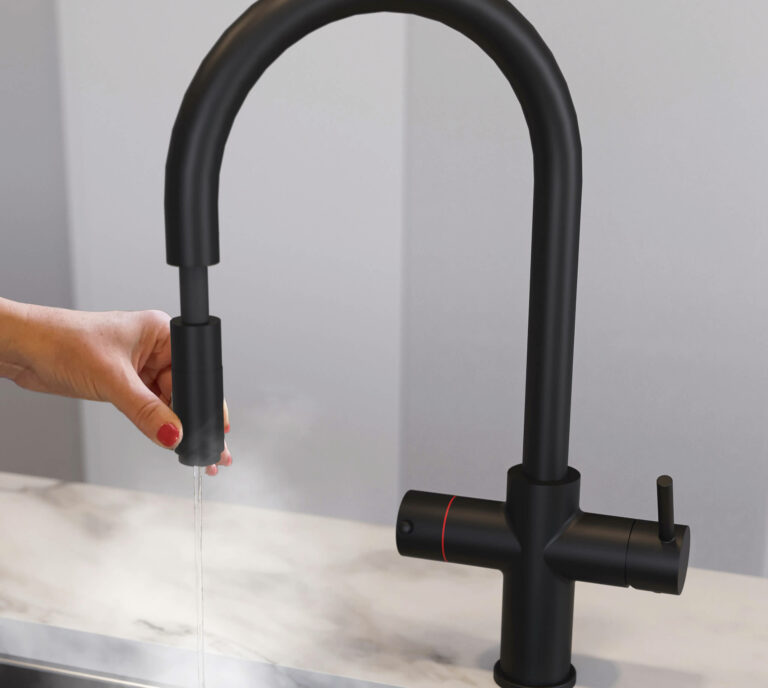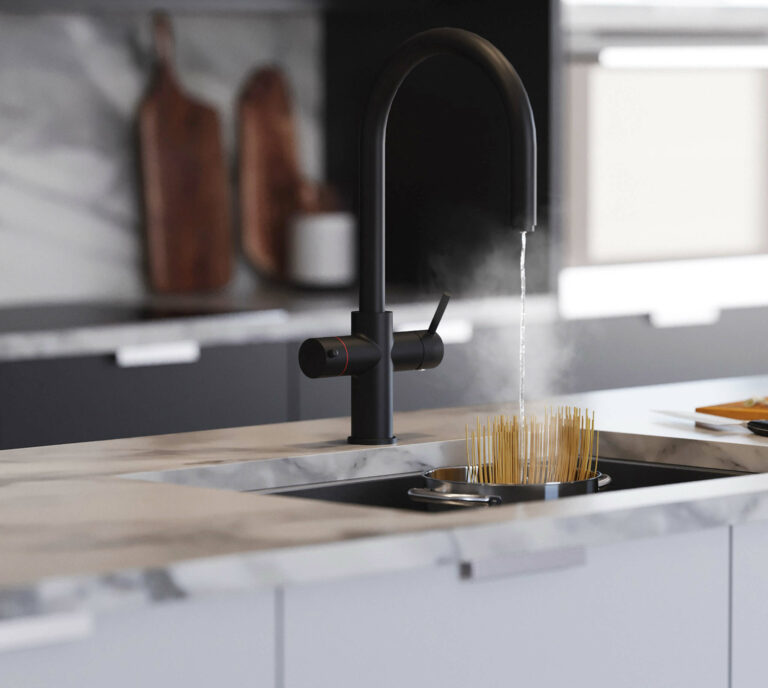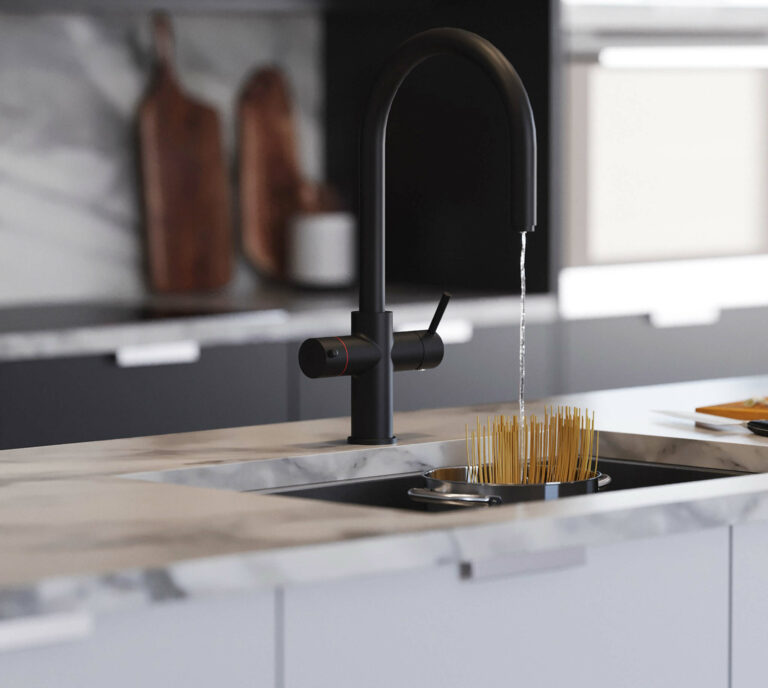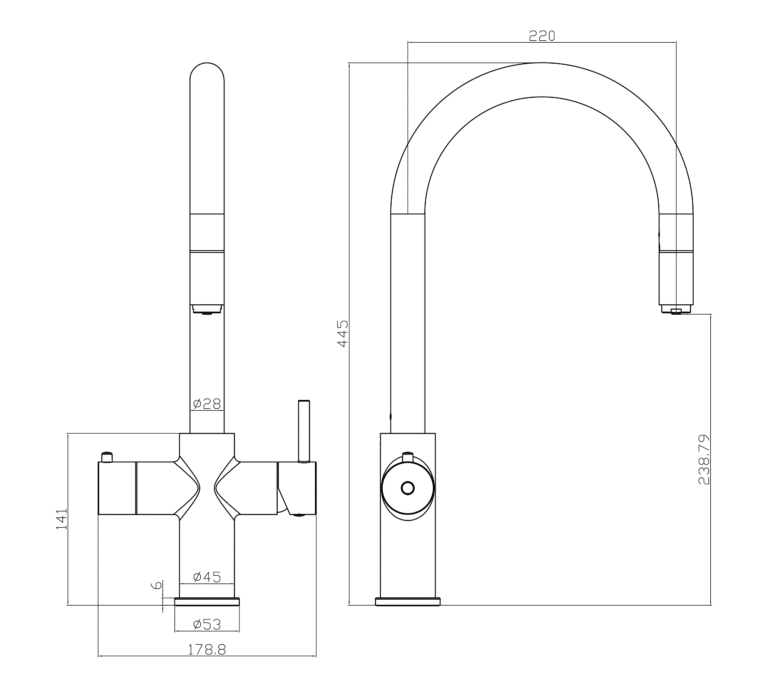 Introducing the all-new Astra Tap in Matt Black - the perfect blend of style and functionality.
Dispensing instant, filtered 98°C water as well as regular cold and hot water, Astra will transform the way you cook and clean at home.
With its pull-out spout (sometimes called a 'flex' spout), our Astra Tap provides maximum flexibility by allowing you to direct the flow of water around your kitchen sink.
Made from solid brassware to ensure high functionality and a long lifespan, with a spring-loaded safety mechanism for child-proof boiling water access.
Astra Swan Neck Matt Black
hello world!