Athena D Shape Brushed Nickel
[iconic_wlv_links]
Our 3-in-1 D-Shape Tap with Boiler Unit & Filter - Brushed Nickel
Why It's A Must-Have…
3 Tap Functions: Providing hot, cold and 98

°

C filtered water

High-quality design: constructed from solid brassware for longevity and enhanced functionality
Elegant aesthetics

: brushed nickel finish to complement modern kitchen interiors

Safety features: spring-loaded safety handle ensures child safety and peace of mind for users
Efficient design: smaller tank compared to competitors but holds the same amount of water, saving space without compromising capacity
Your Boiling Tap is Easy & Quick To Install!
Watch this easy step-by-step guide and we will show you how.
How to Change Your Filter
The Athena D Shape in Brushed Nickel is our best-selling 3-in-1 boiling water tap that merges practicality with high-end style, fitting effortlessly into any kitchen. Whether your taste is modern or traditional, this tap is designed to elevate your space aesthetically and practically.
Constructed from high-quality brassware, the Athena is designed for longevity and excels at delivering a seamless operation. This tap comes equipped with a 2.4-litre tank and filter kit, providing everything you need right at your fingertips. Swap for a 4-litre tank upgrade for just £99.
Athena taps offer regular hot and cold water, along with 98°C boiling water, saving you time and energy when you're cooking and brewing beverages at home. A key safety feature is a spring-loaded mechanism that prevents children from accessing boiling water unsupervised, plus an insulated spout that stops the tap itself from becoming hot to the touch.
The D-Shape, 180-degree swivel spout offers an even greater level of flexibility and convenience, allowing you access to all areas of your sink. What's more, you can choose from 5 finishes for an Athena tap that perfectly complements the rest of your kitchen.
The Athena is designed with sustainability in mind; preventing heat loss through a fully insulated system, meaning you won't need to worry about wasting water and energy. Why not upgrade your kitchen today? The Athena is the perfect choice for anyone looking to combine style with practicality.
Other products in the range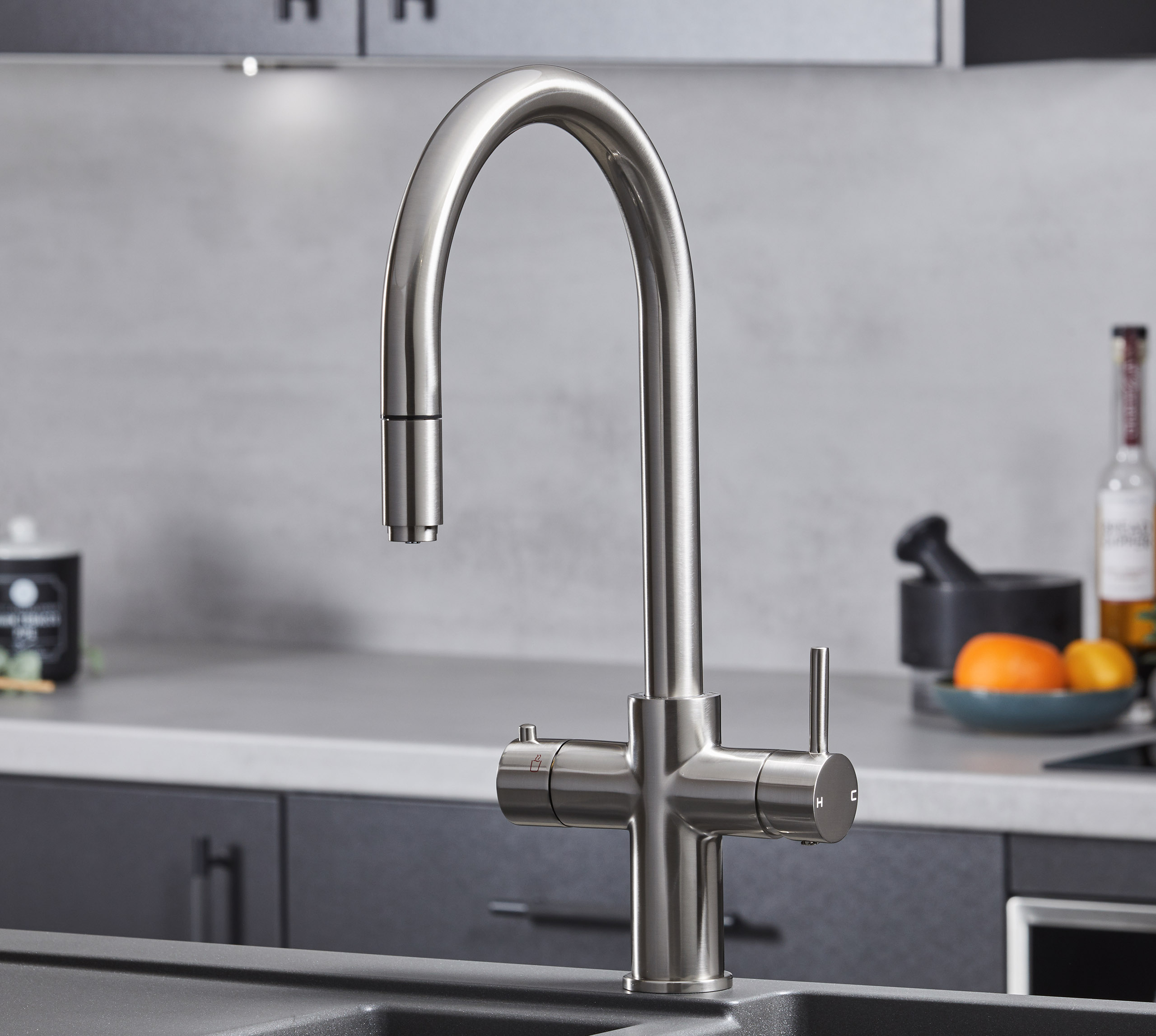 Quick View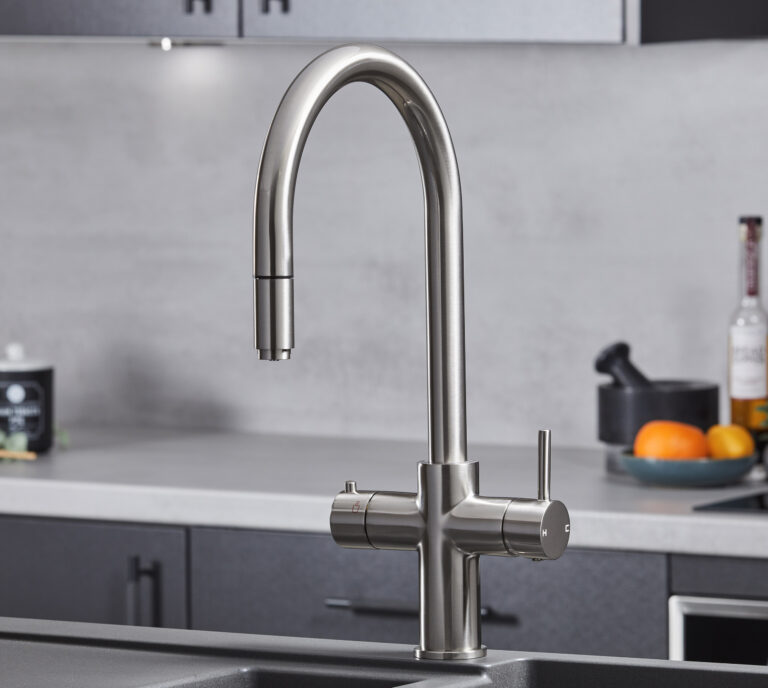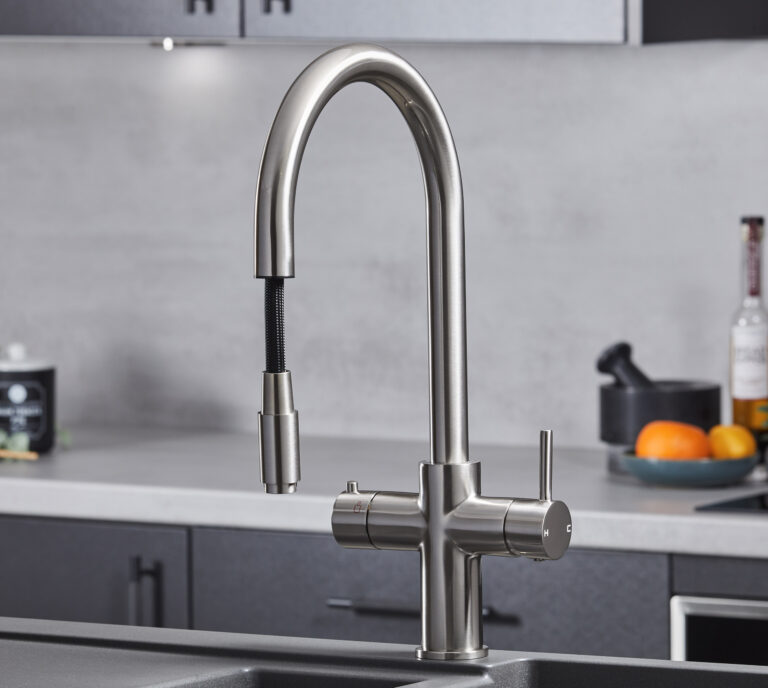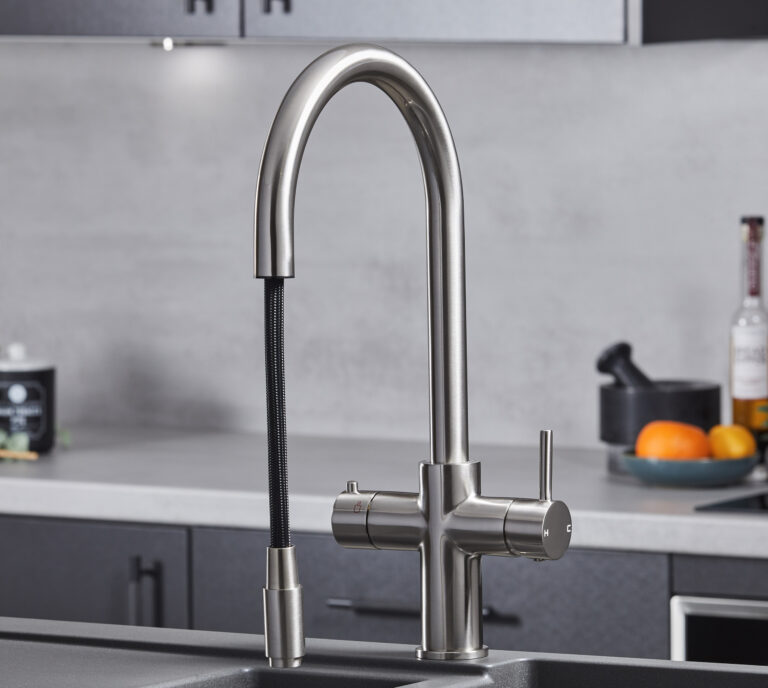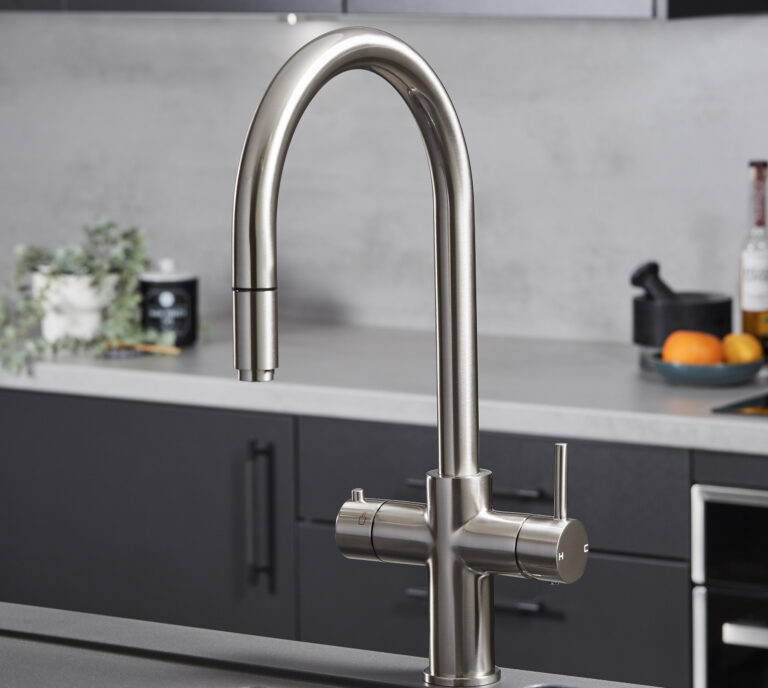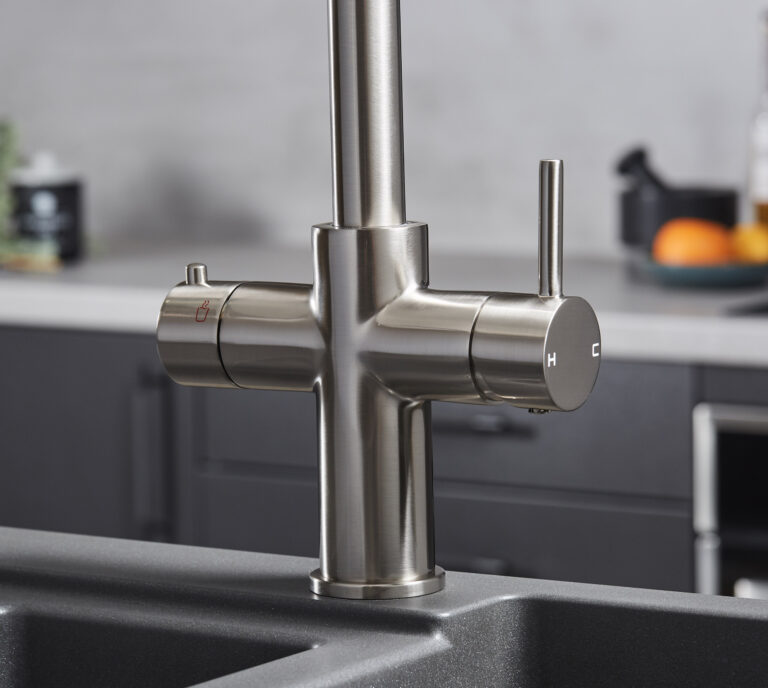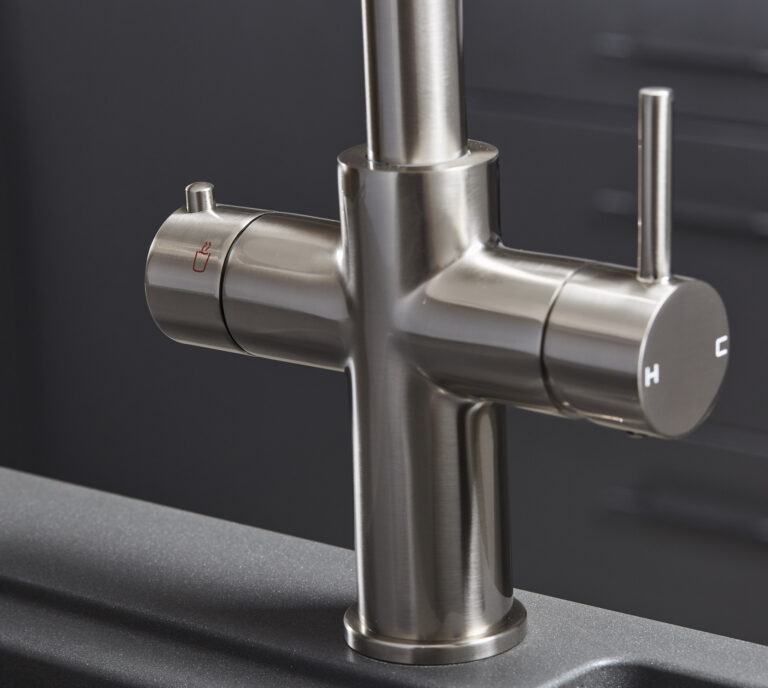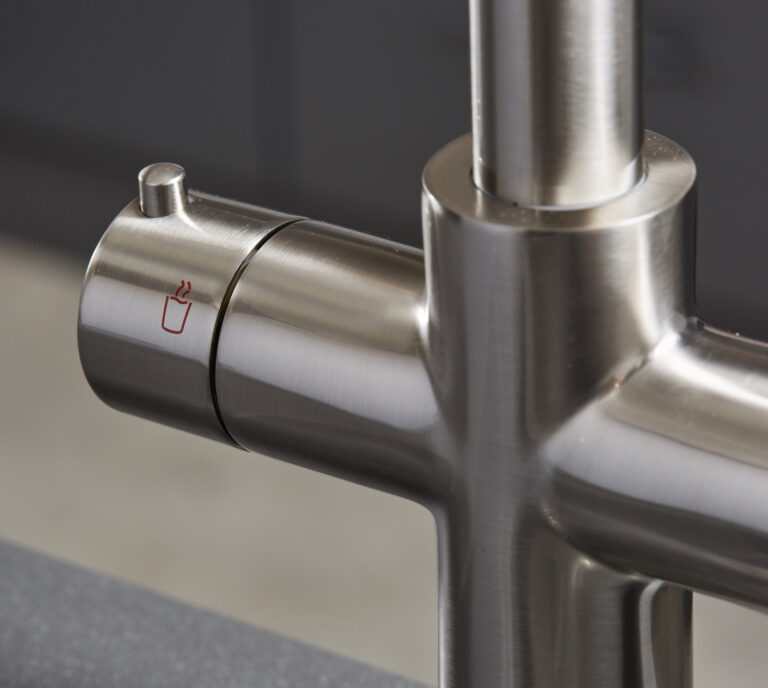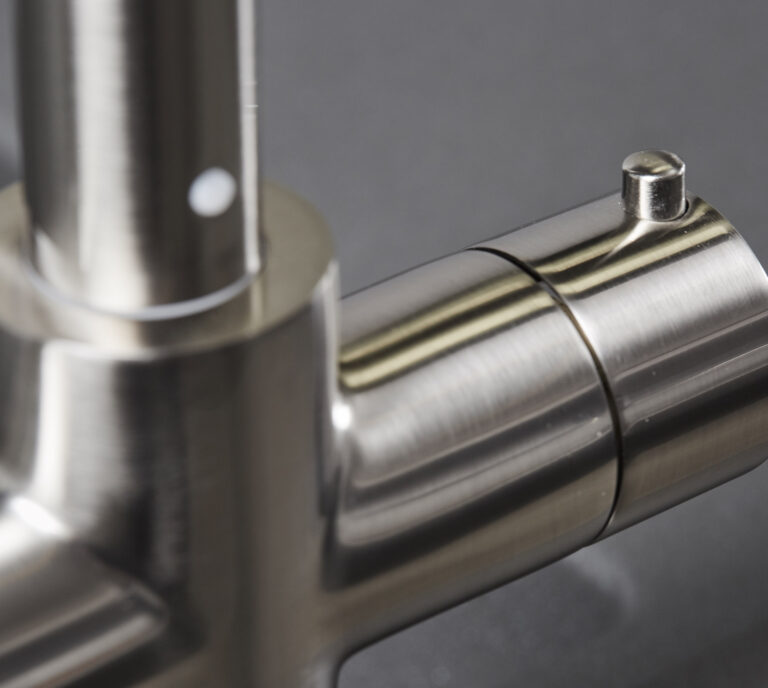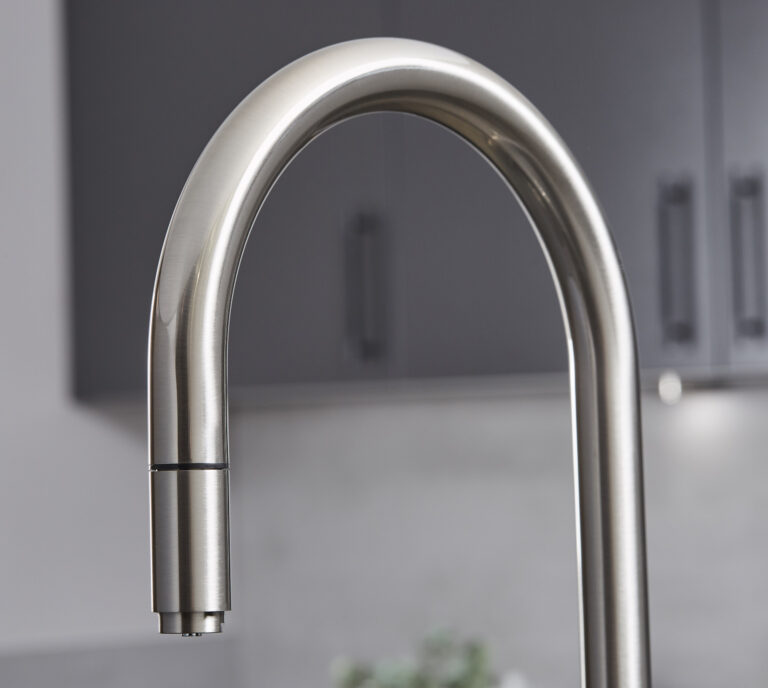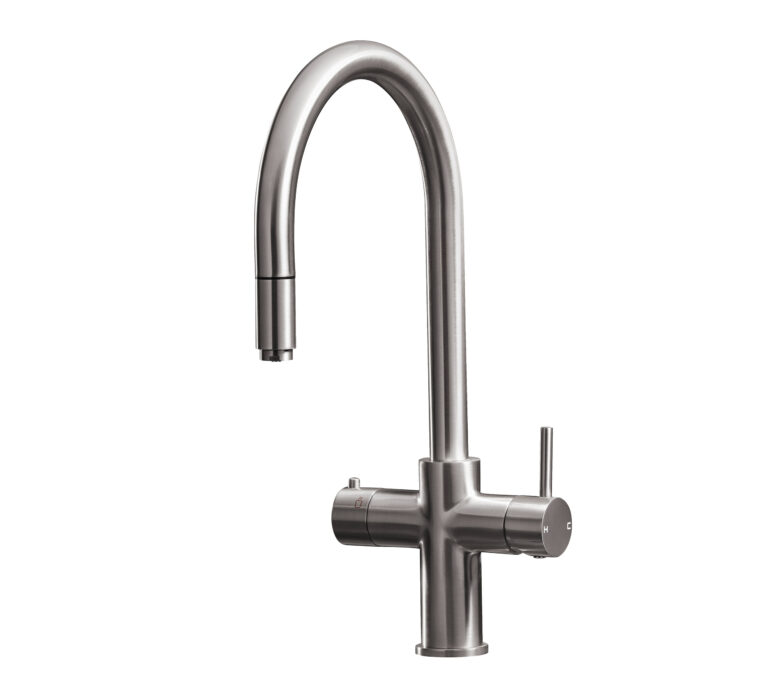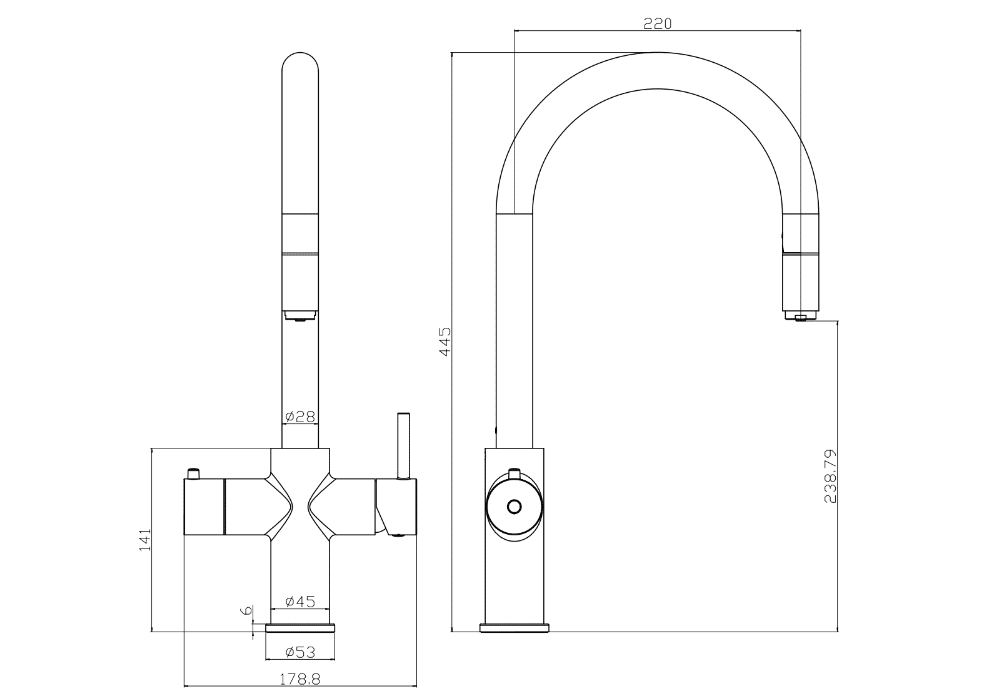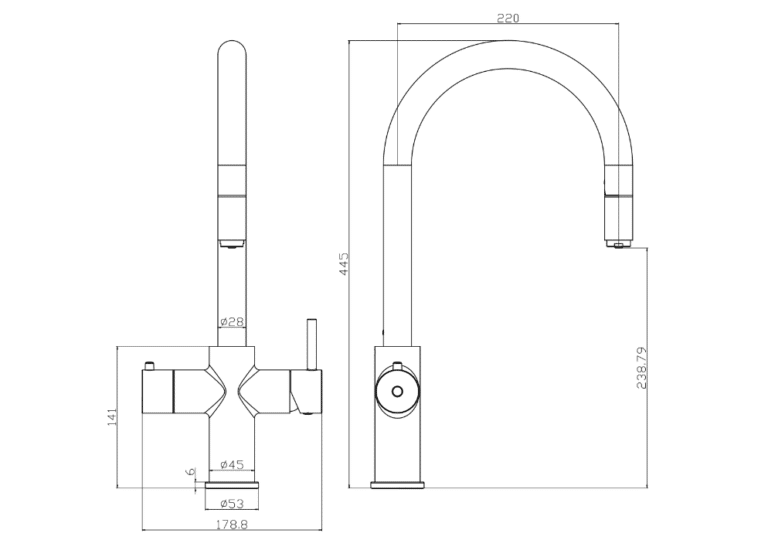 Introducing out the new Astra 3-in-1 tap in Brushed Nickel - the perfect blend of style and utility.
Experience the convenience of having hot, cold, and instant boiling water at your fingertips, thanks to Astra's innovative technology.
Make dishwashing and food prep a breeze with Astra's pull-out spout, allowing you to reach every nook and cranny of your sink with ease.
Discover the unrivalled convenience of Astra today and enjoy free delivery direct to your front door.
Astra 3-in-1 Swan Neck - Brushed Nickel
hello world!