Gold Boiling Water Taps
Take your kitchen to the next level with a boiling water tap in luxurious gold. In this collection, you can find both 3-in-1 and 4-in-1 taps to offer unrivalled flexibility in your cooking space. Our boiling water taps are both robust and affordable, coming with a leading 5-year warranty on every tap and 2 years on each boiler. We deliver free to UK mainland postcodes and installation is easy, so you can enjoy piping hot water straight from the spout in record time.
Why use a boiling water tap?
Boiling water taps are an essential appliance for the modern-day homeowner, allowing them to draw piping hot water straight from the tap. No more waiting idly for the kettle to boil! This can save bags of time when it comes to cooking anything from pasta and veggies, mopping the floors or brewing a warming mug of tea or coffee.
But gold boiling water taps aren't just incredibly useful to have around, they're undeniably good-looking, too. Gold has long been the colour of luxury. Paired with modern furnishings and a dark colour palette, gold can help form a dramatic aesthetic that is both classic and timeless. Unlike many of our competitors, we don't feel like a gold tap should cost an arm and a leg. Our gold boiling water taps are the most affordable on the market, at less than half the price of many competitive products out there.
Which gold hot water tap should I buy?
We have two different models of gold hot water tap to choose from: Athena or Platinum. Both systems dispense boiling, hot and cold water, however, the Platinum model - our premium system - comes with a filter for crystal-clear, pure H20 on tap. As an added bonus, the Platinum tap even comes fitted with a pull-out spout for even more flexibility when it comes to cooking or cleaning. So, if a 3-in-1 instant boiling water tap is all you need, the Athena is a great fit for you. If you want to unleash the benefits of filtered water and a pull-out spout then our Platinum tap can offer that.
Are boiling water taps energy-efficient?
Instant boiling water doesn't have to cost the earth. Our supplied boiler holds 2.4 litres of water at 98°C, which prevents waste from excessive steam, and ensures a steady stream of water from the tap. Maintaining a boiler of water at this temperature is more efficient overall than using a kettle multiple times a day, costing 3p on average for a hot water tap vs 2.3p each time you use the kettle. And, if you're addicted to tea like us, you'll be pleased to hear the optimum temperature for a brew is between 90°C and 98°C, according to the UK Tea & Infusions Association.
Are boiling water taps safe?
Boiling water is a legitimate concern for parents of children and pets, but thankfully our taps all come with a child-safe lever that prevents boiling water from being accessed without supervision. Unlike kettles (which are easily dropped or knocked), this means your little ones can't touch boiling water when you're not around. What's more, our taps heat to 98°C rather than 100°C, which prevents spitting when the hot water is drawn - instead delivering a smooth stream. We advise anyone with low or high pressure to test the tap and boiler system with the help of a plumber.
Delivery of your boiling water tap
We deliver to UK mainland addresses for free, with a small surcharge for delivery to the Isle of Man, the Channel Islands or Northern Ireland. Most deliveries arrive in less than 2-3 days, though this may take longer if our delivery partners experience delays. We'll keep you informed every step of the way, taking the guesswork out of your tap's transportation.
Shop for your premium, gold 3-in-1 or 4-in-1 tap right here at HotWaterTaps. With excellent craftsmanship and unbeatable prices, we guarantee you'll love the latest addition to your kitchen.
Read More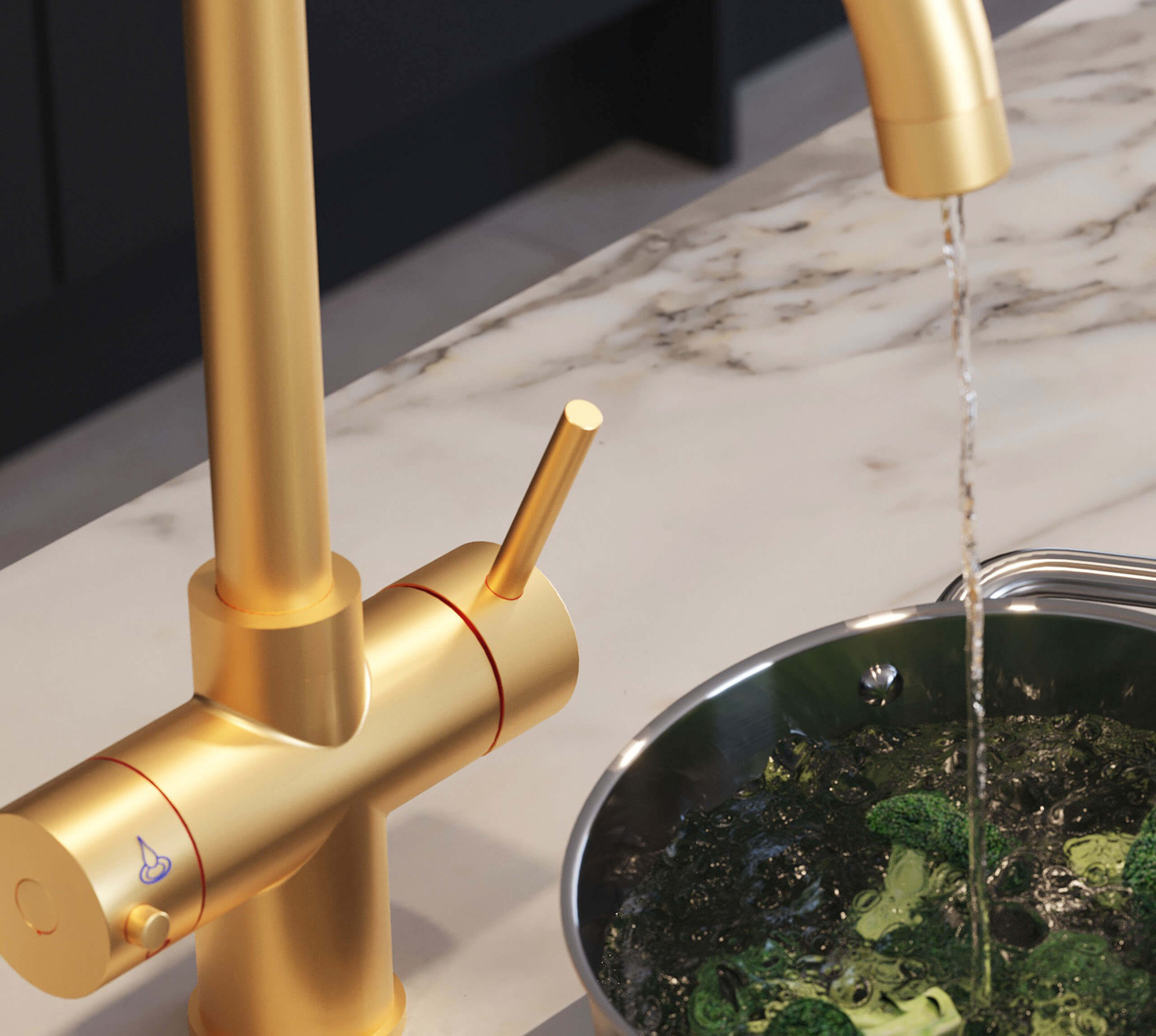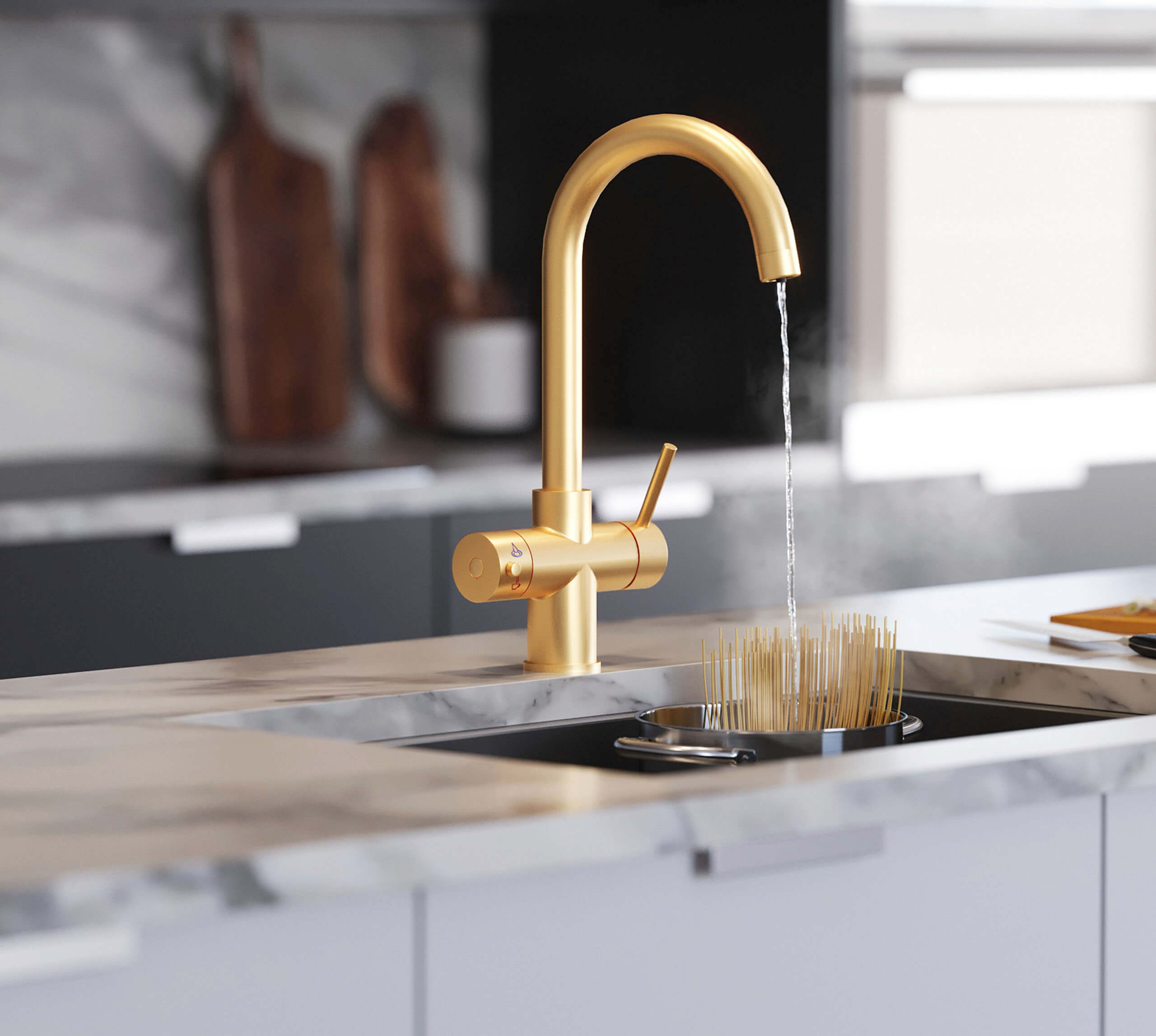 Quick View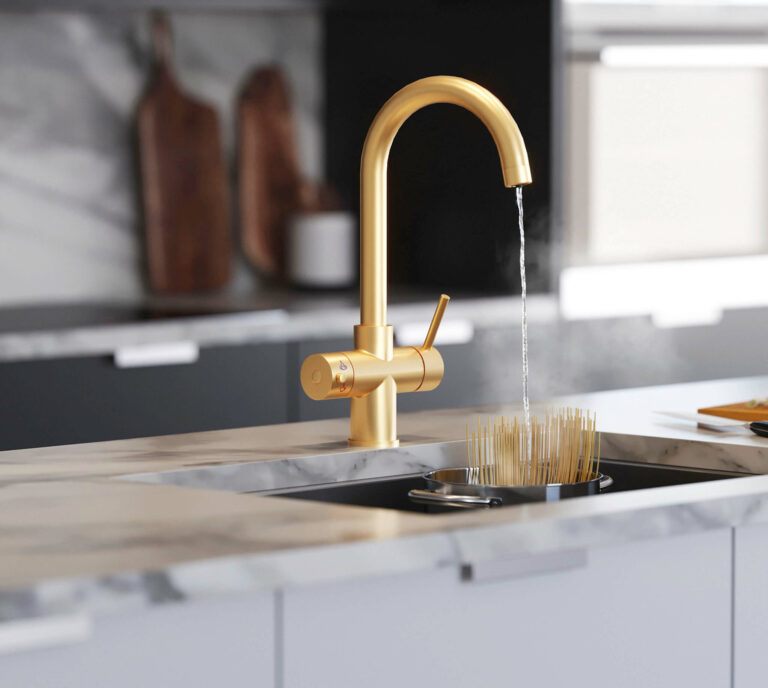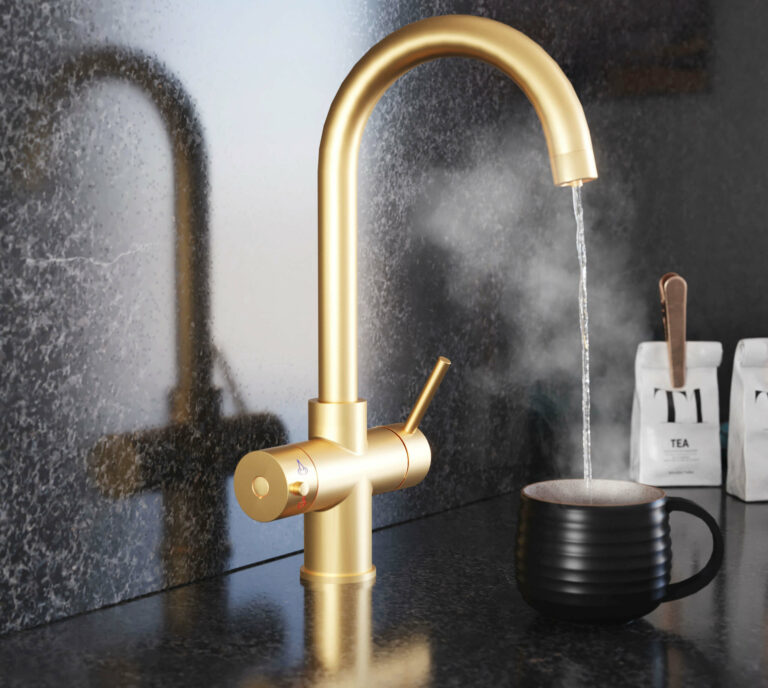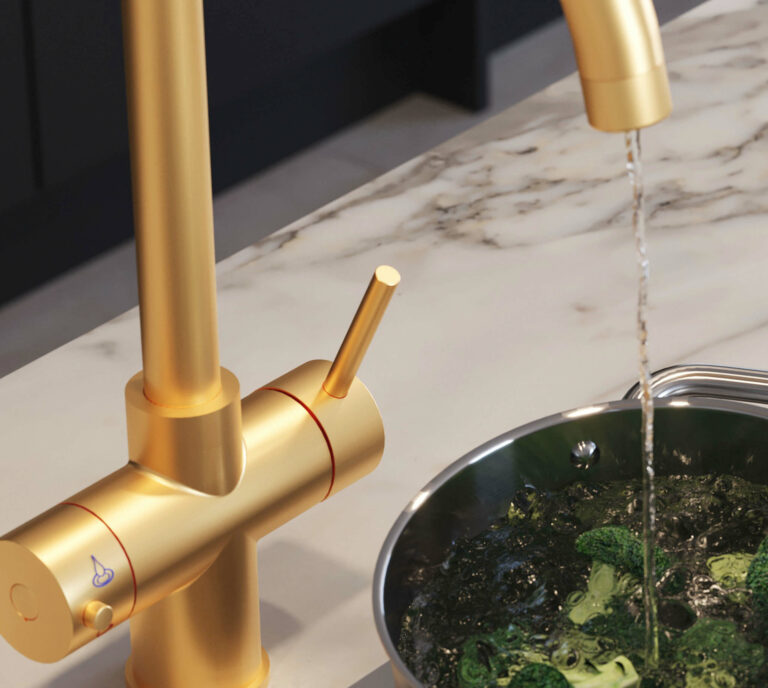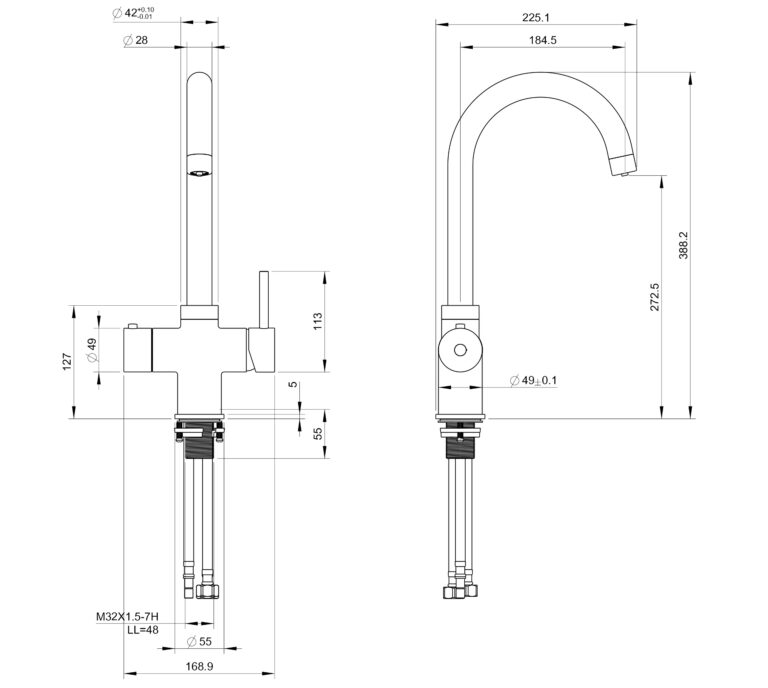 3-in-1 Swan Neck Instant Hot Water Tap with Boiler Unit & Filter - Gold
Why It's A Must-Have…
3 in 1 mixer tap providing both hot, cold water and filtered 98°C water

Constructed from solid brassware to ensure high functionality and long lifespan

Gold finish

Safety mechanism incorporated to ensure boiling water access is child-proof for complete peace of mind

Neat, small sized tank to offer more space under sink
Athena Swan Neck Brushed Gold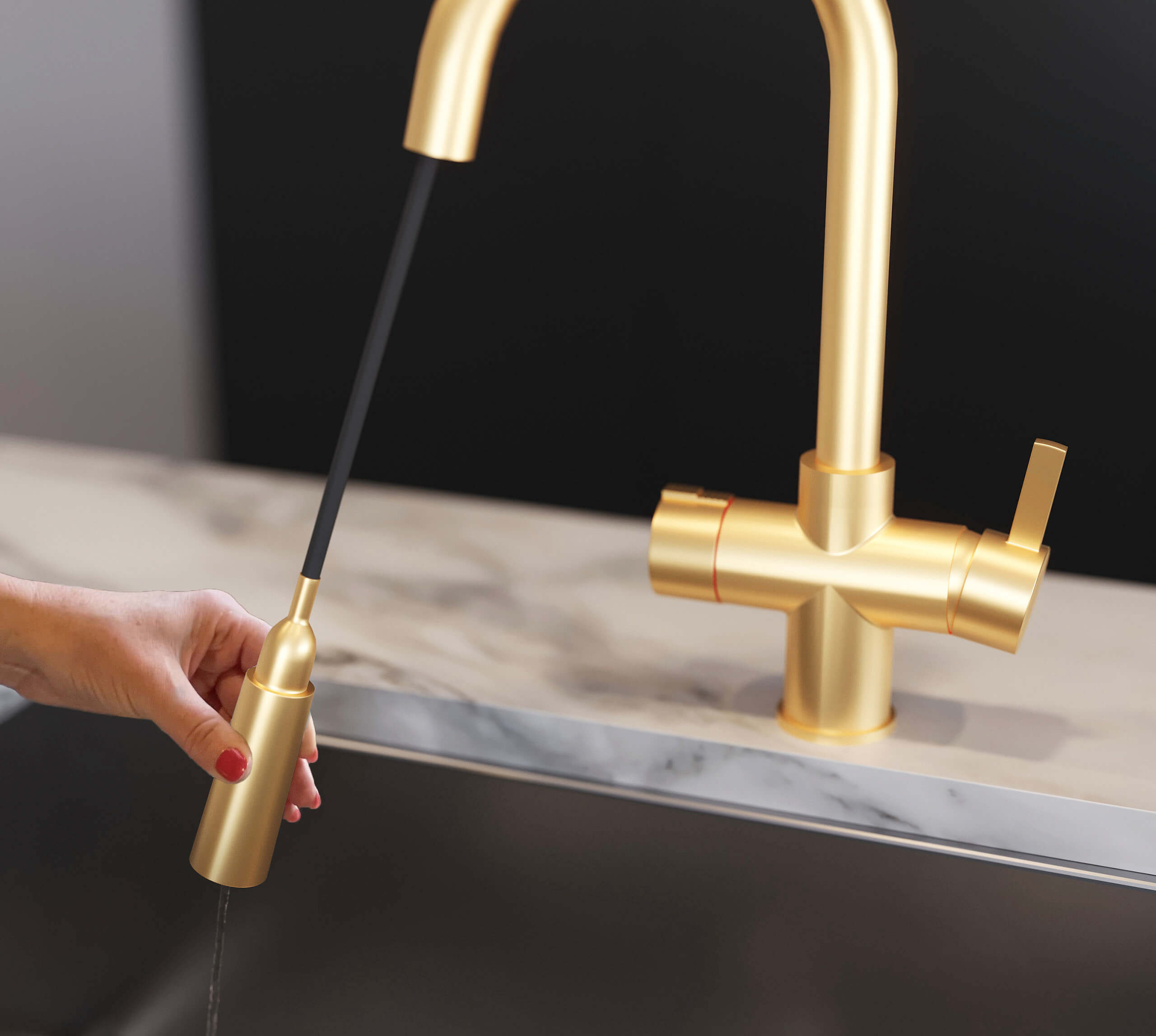 Quick View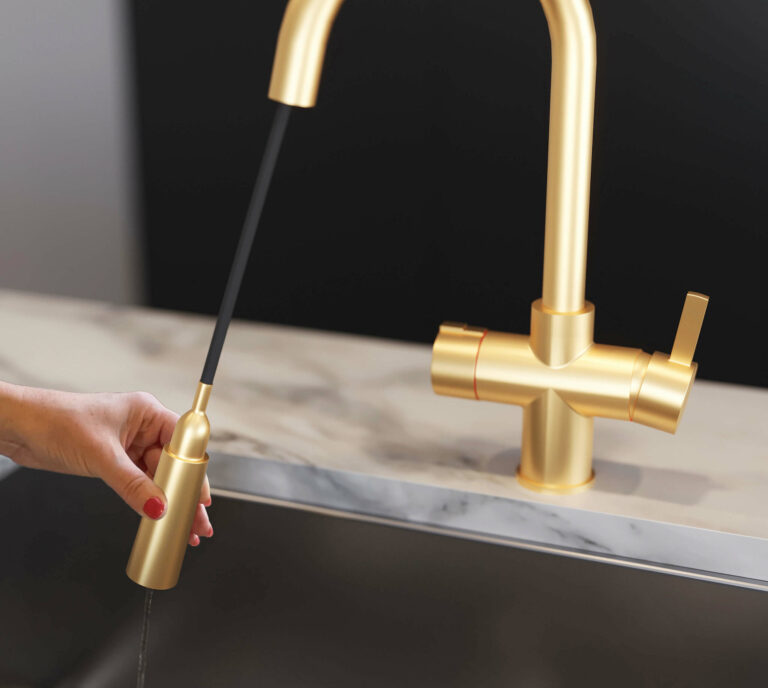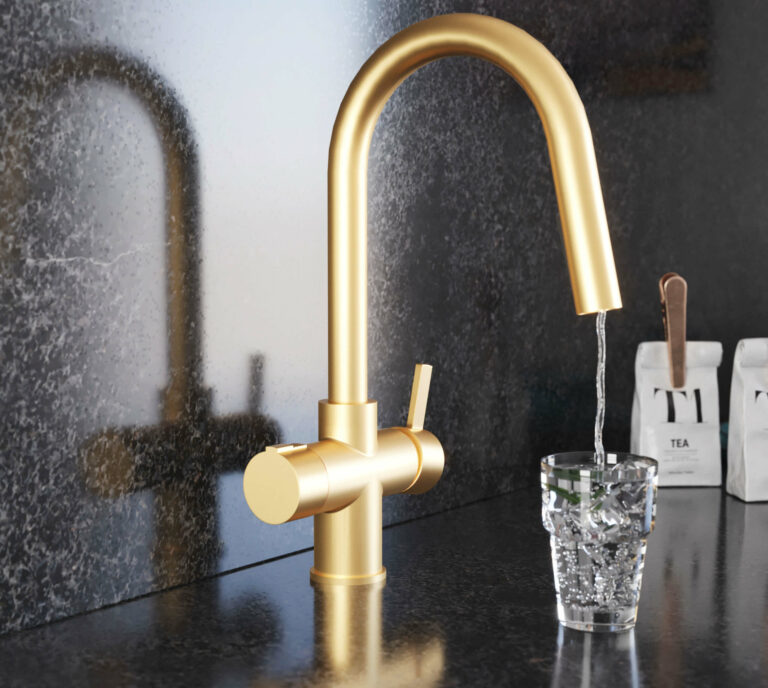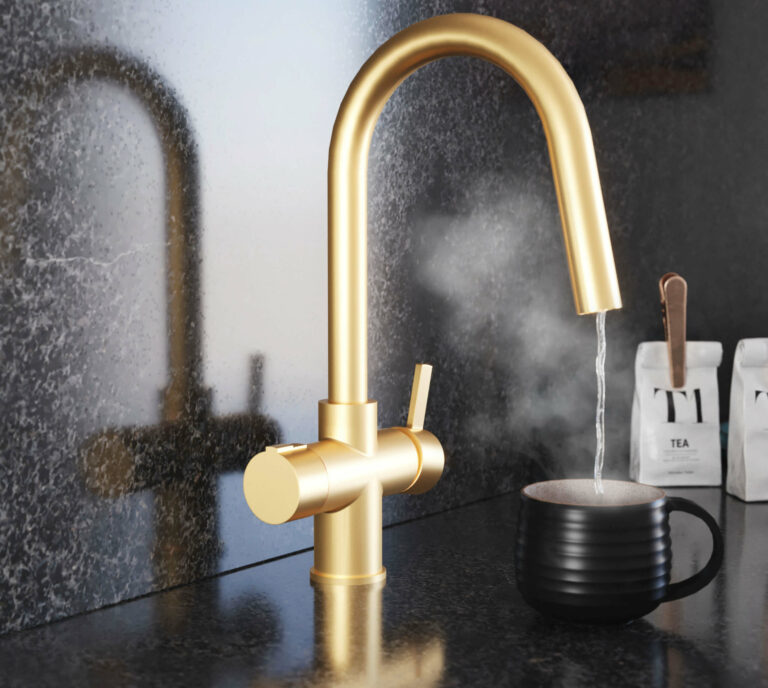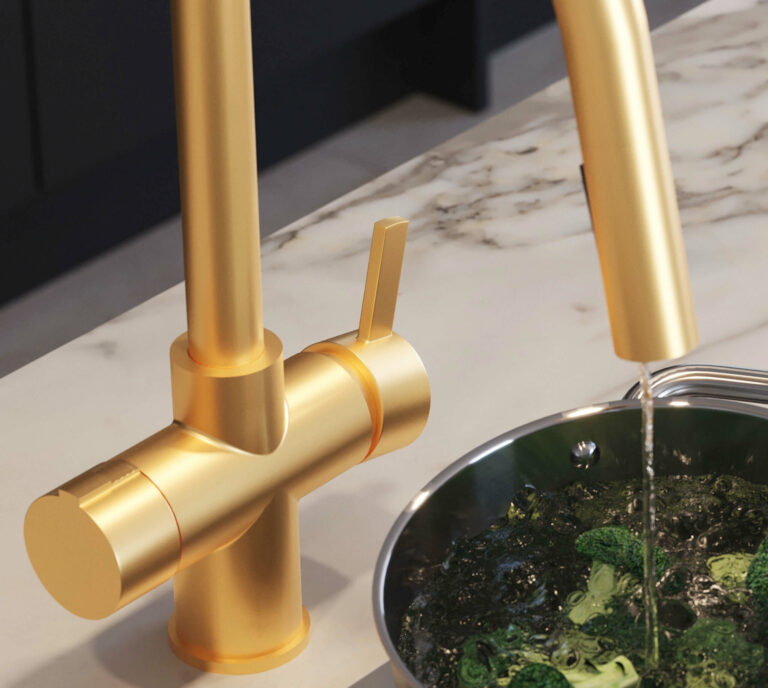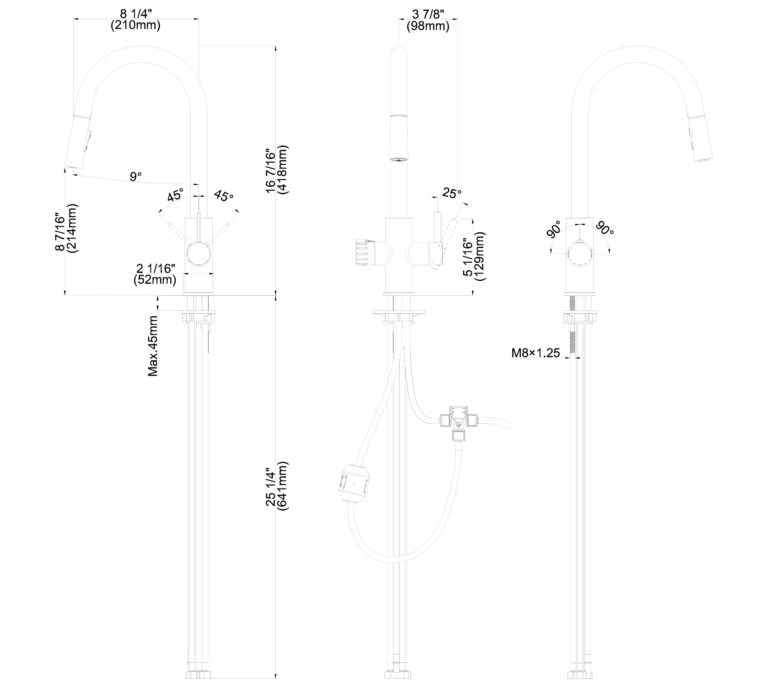 5-In-1 Swan Neck Instant Hot Water Tap with Digital Tank, Filter & Pullout Spout - Brushed Gold
Why It's A Must-Have…
5 in 1 mixer tap for hot water, cold water and 98°C, filtered water

Enjoy filtered cold water straight from tap

Pull out spout

Solid brassware construction

Brushed Gold finish

Peace of mind with a spring loaded safety mechanism in place for access to boiling water

Small tank for under sink, offering ample water storage
Platinum Swan Neck Brushed Gold Pullout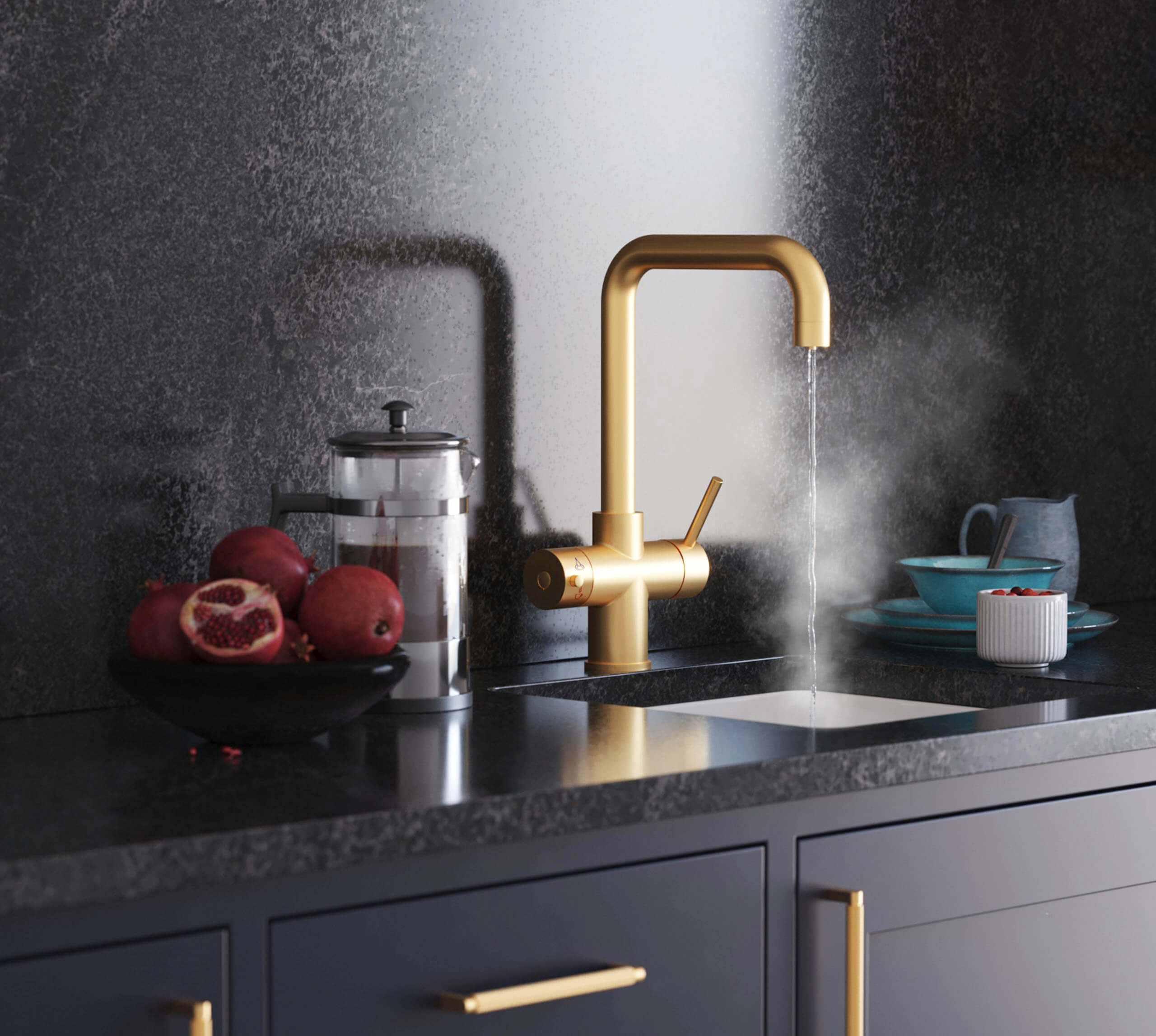 Quick View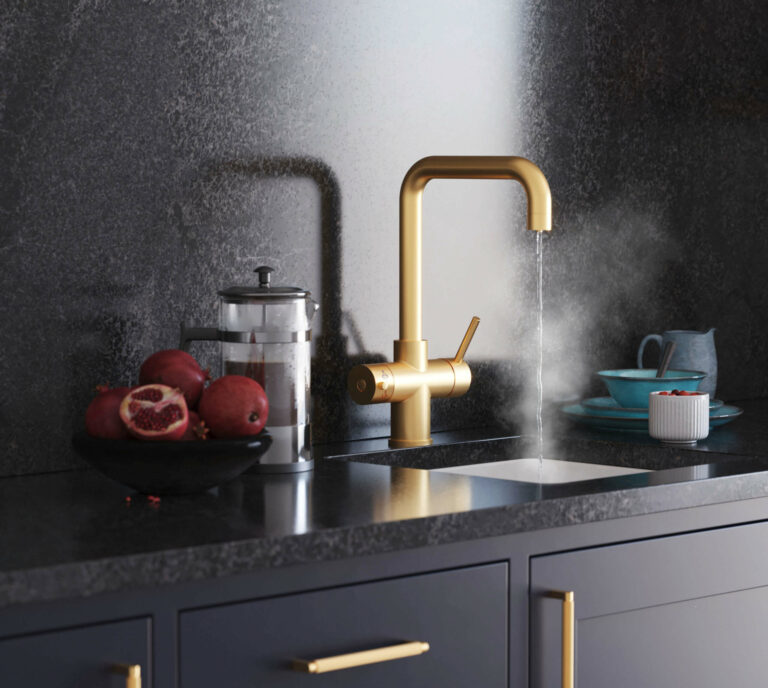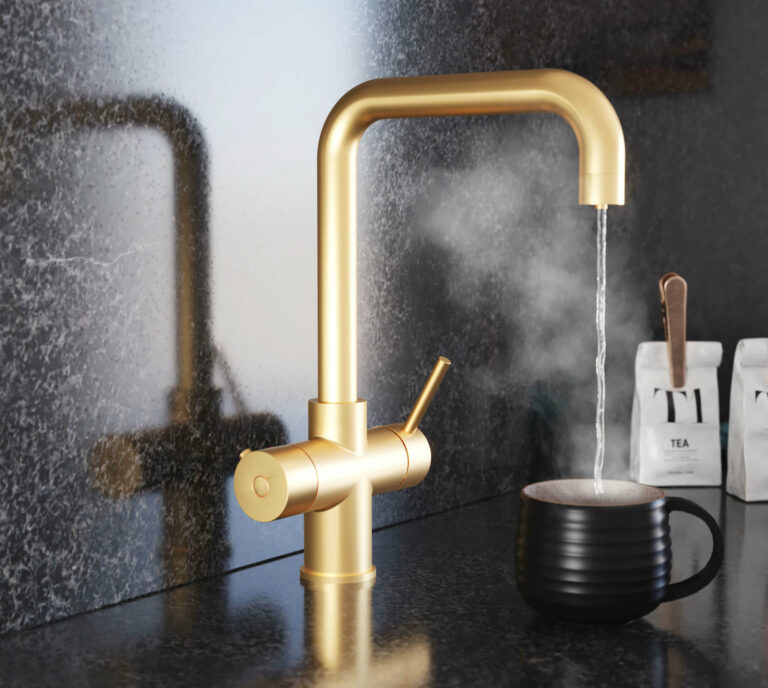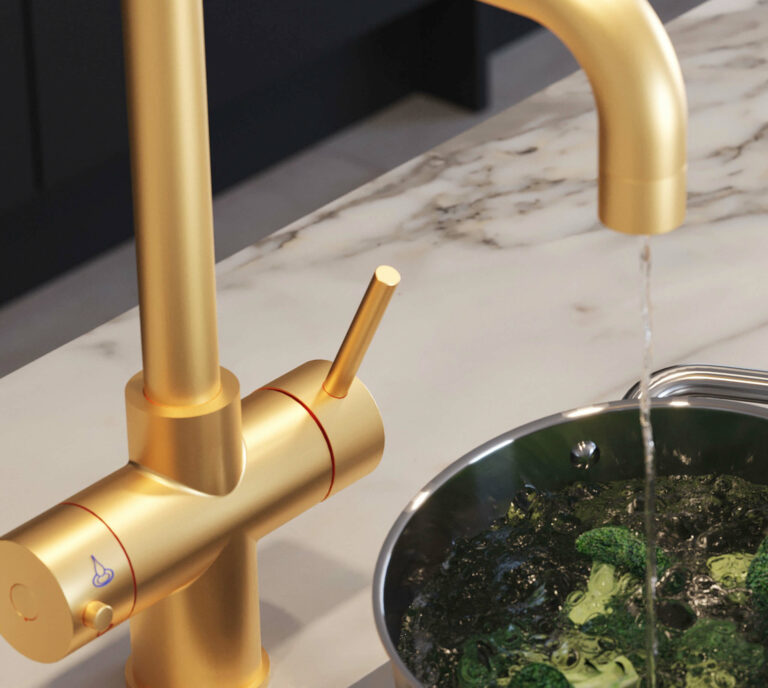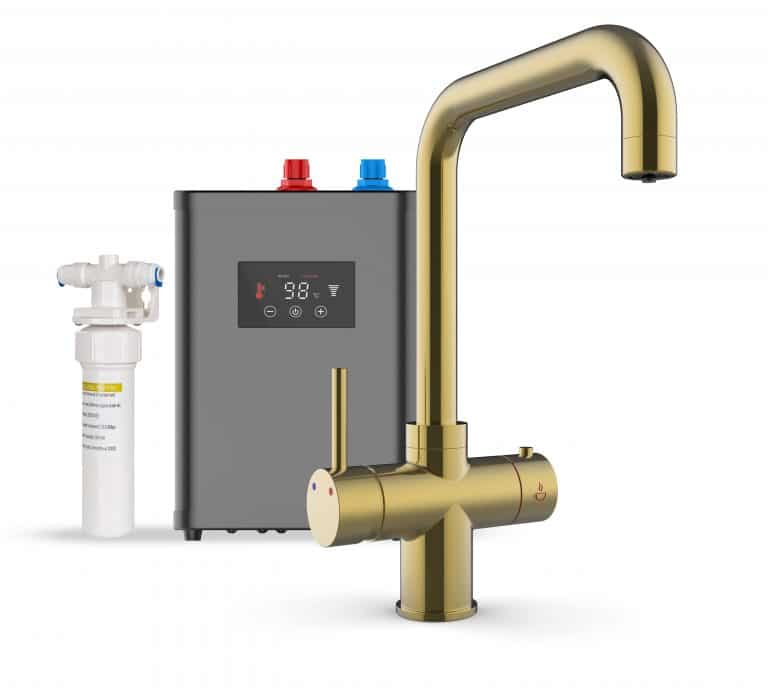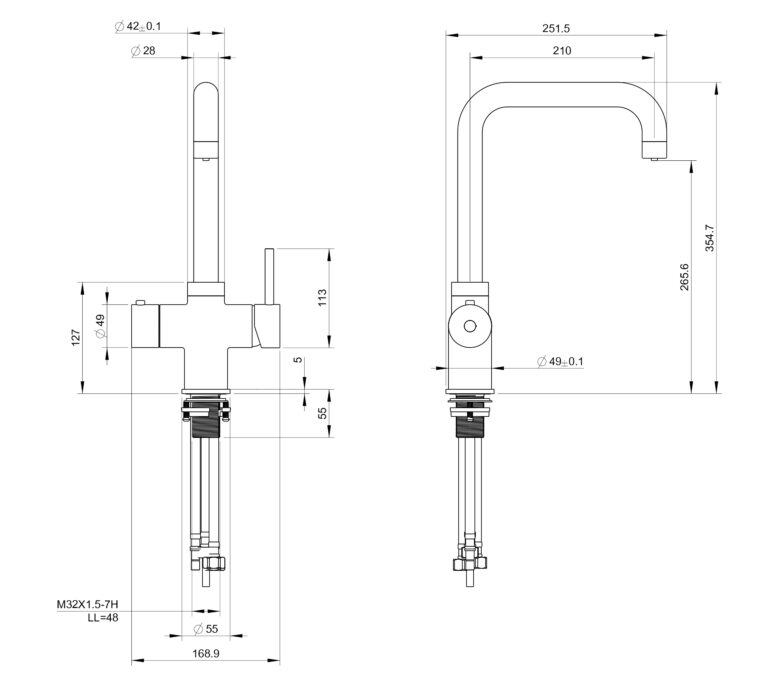 3-in-1 D Shaped Instant Hot Water Tap with Boiler Unit & Filter - Brushed Gold
Why It's A Must-Have…
3 in 1 mixer tap offering domestic hot and cold, as well as instant 98°C boiling water

Solid brassware for superior build quality and long lifespan

Brushed gold finish

Child-safety mechanism to access to boiling water for complete peace of mind

Smaller tank than competitors, holding same amount of water than some much larger tanks
Athena D Shape Brushed Gold
hello world!