Athena Swan Neck Copper
[iconic_wlv_links]
A 3-in-1 Tap with Boiler Unit & Filter - Copper
Why It's A Must-Have…
3 Tap Functions: Providing hot, cold and 98°C filtered water
High-quality design: constructed from solid brassware for longevity and enhanced functionality
Elegant aesthetics: copper finish to effortlessly complement modern kitchen interiors
Safety features: spring-loaded safety handle ensures child safety and peace of mind for users
Efficient design: smaller tank compared to competitors but holds the same amount of water, saving space without compromising capacity
Your Boiling Tap is Easy & Quick To Install!
Watch this easy step-by-step guide and we will show you how.
How to Change Your Filter
Introducing the Athena 3-in-1, your not-so-average boiling water tap designed to revolutionise your kitchen routine. Adorned with a stunning Copper finish, this tap injects a dose of rustic sophistication into your kitchen, ideal for modern kitchen designs.
But don't be fooled, the Athena 3-in-1 Tap isn't just about aesthetics; it's a dynamo of practicality. Alongside ordinary hot and cold water, it also provides instant boiling water exactly when you require it. Picture this: a piping hot cup of tea or coffee ready in an instant, or having boiling water at your disposal for speedier cooking.
Boasting a Swan Neck spout style, the Athena 3-in-1 Tap perfectly marries grace and functionality. The elegantly high arc of the spout isn't just pleasing to the eye; it simplifies filling large pots and pans immensely. With the capability of dispensing 6-7 cups of boiling water at once and reheating in mere minutes, this boiling water tap will redefine your kitchen experience.
We recognise that safety is paramount, especially in a family-oriented kitchen. That's why the Athena 3-in-1 Tap incorporates a spring-loaded child-safety mechanism to ensure boiling water remains inaccessible to inquisitive little fingers. What's more, even when discharging boiling water, the spout remains cool to the touch, providing an additional safety measure.
The Copper finish of this tap isn't merely for show. It's also practical, resisting fingerprints and water spots, and it's a doddle to clean, ensuring your tap retains its unique charm.
In essence, the Athena 3-in-1 Tap in Copper with a Swan Neck spout is far more than a tap. It's a stylish, safe, and functional enhancement that will make your kitchen chores a breeze and upgrade your kitchen's aesthetic appeal. Order today for free delivery straight to your door.
Other products in the range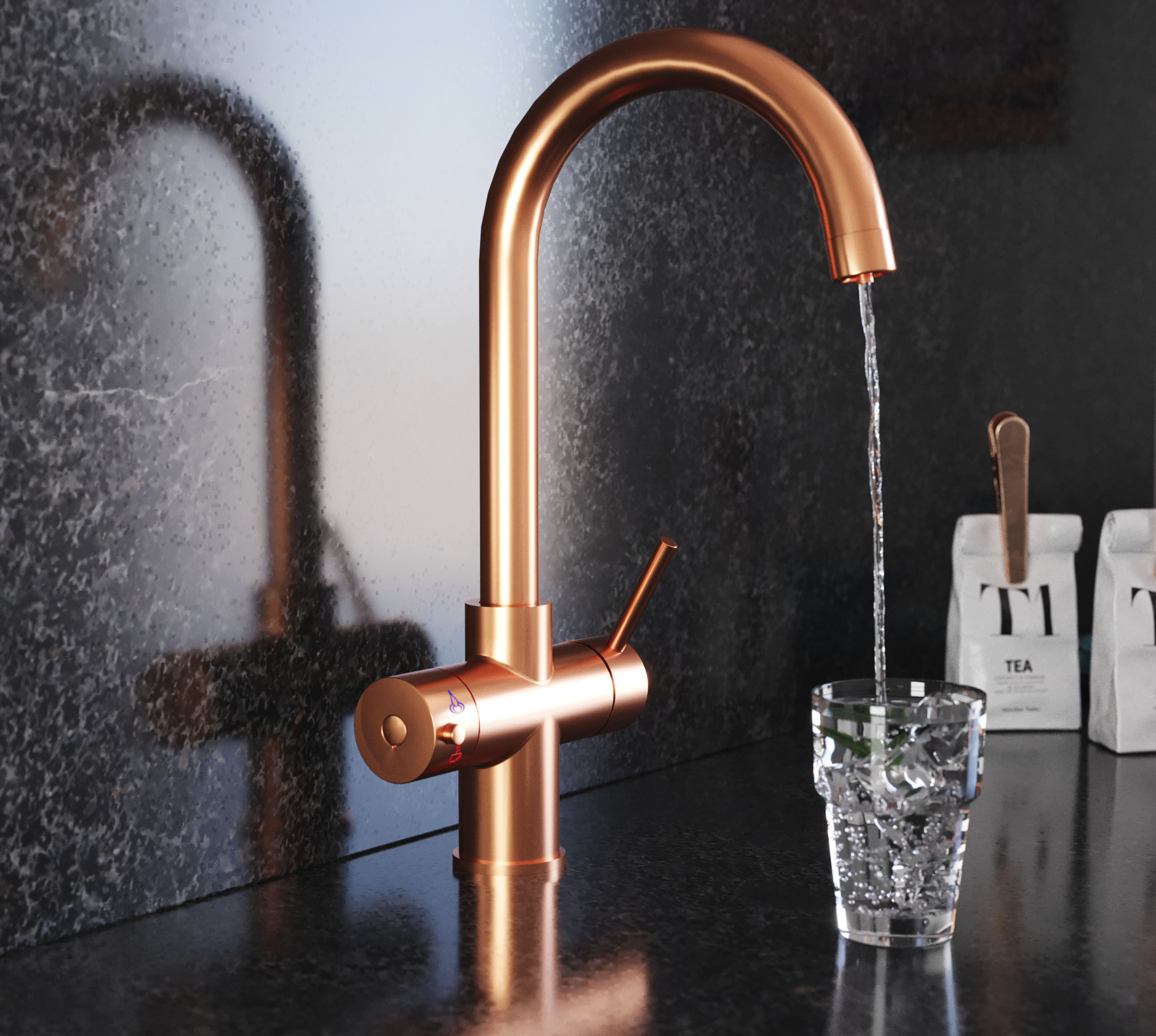 Quick View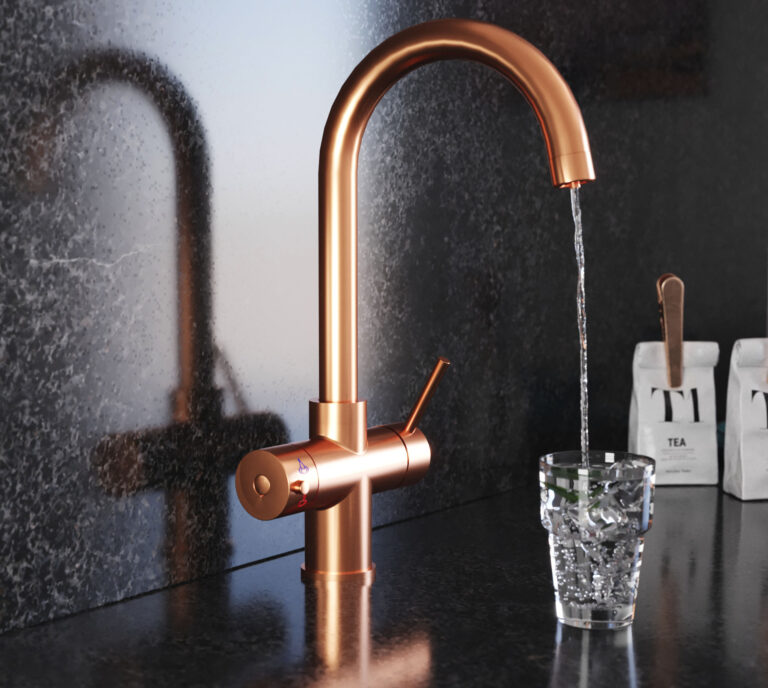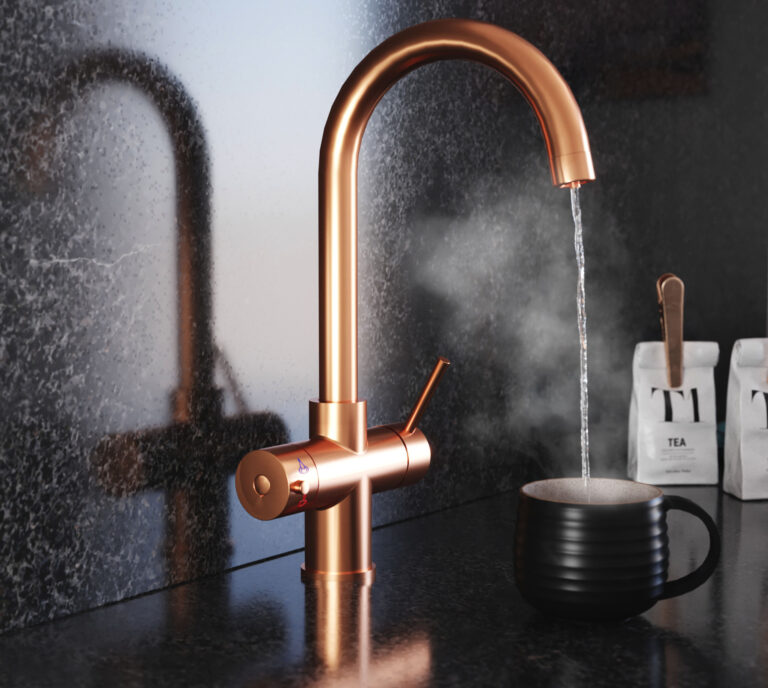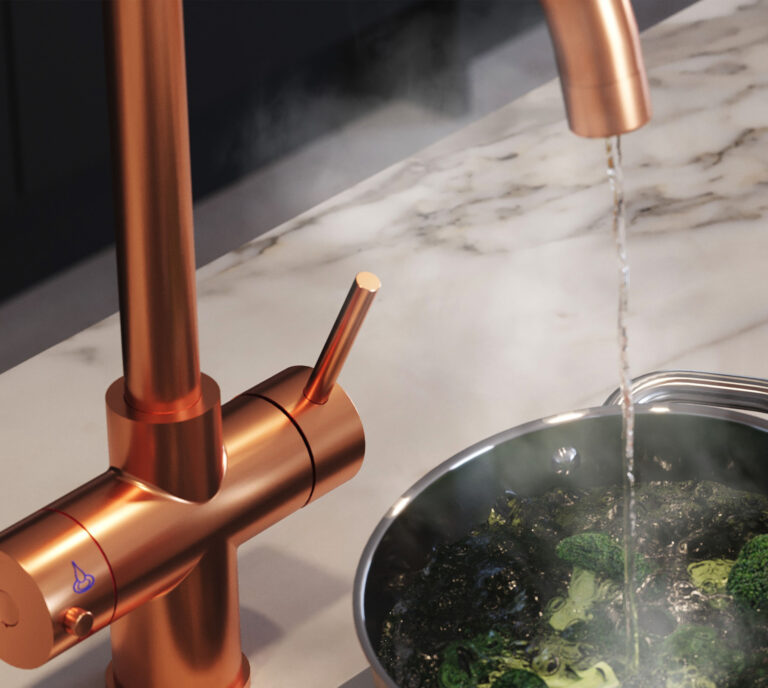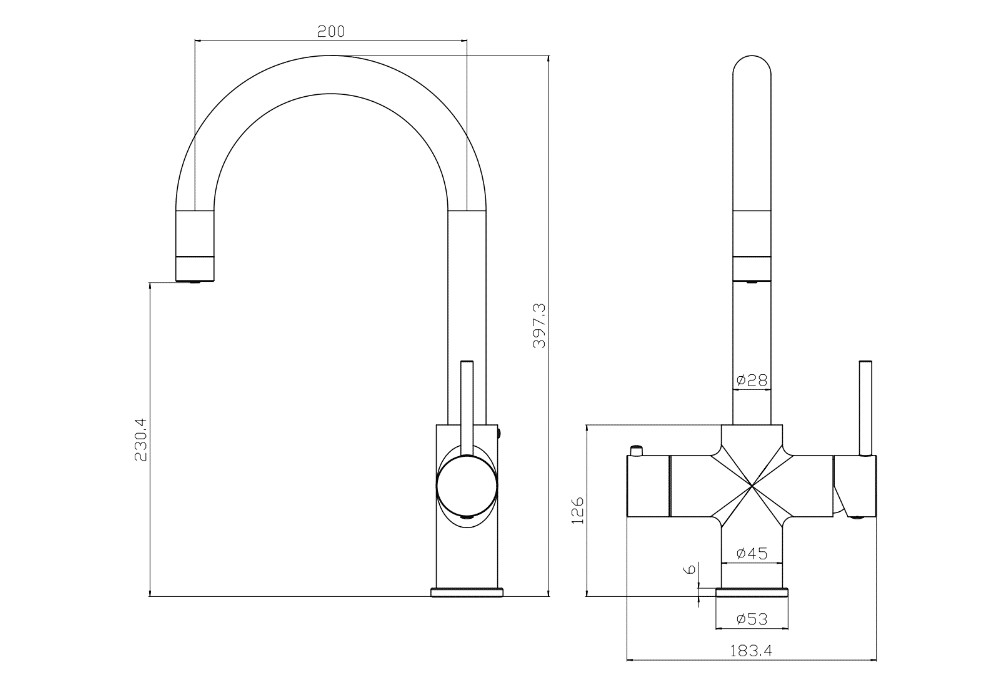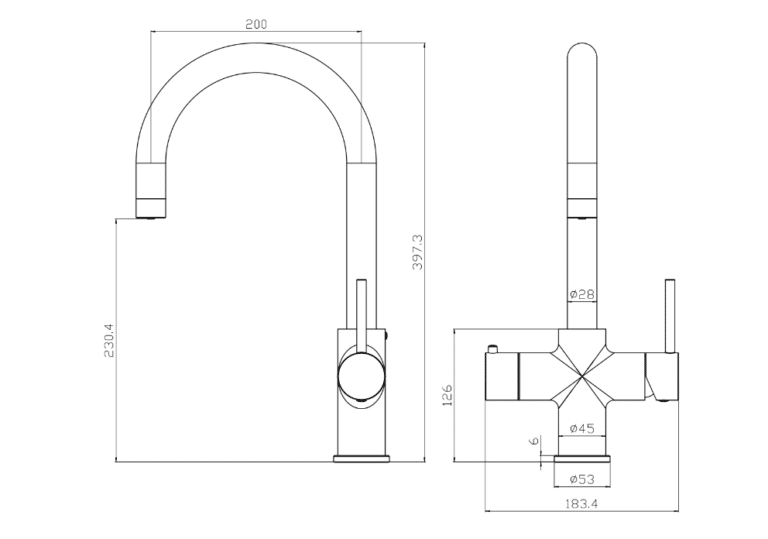 4-in-1 Swan Neck Shaped Instant Hot Water Tap with Boiler Unit & Filter - Copper Why It's A Must-Have…
4 in 1 boiling water tap that offers hot water, cold water and 98°C filtered water

Additional feature offering filtered cold water direct from tap

Constructed from solid brassware for superior quality

Copper finish

Child-safety mechanism for complete peace of mind when it comes to boiling water

Small tank under sink, offering ample water storage and cupboard space combined
Quantum 4-in-1 Swan Neck Instant Hot Water Tap Copper
hello world!