Athena Swan Neck Matt Black
[iconic_wlv_links]
A 3-in-1 Tap with Boiler Unit & Filter - Matt Black
Why It's A Must-Have…
3 Tap Functions: Providing hot, cold and 98°C filtered water
High-quality design: constructed from solid brassware for longevity and enhanced functionality
Elegant aesthetics: matt black finish to effortlessly complement modern kitchen interiors
Safety features: spring-loaded safety handle ensures child safety and peace of mind for users
Efficient design: smaller tank compared to competitors but holds the same amount of water, saving space without compromising capacity
Your Boiling Tap is Easy & Quick To Install!
Watch this easy step-by-step guide and we will show you how.
How to Change Your Filter
Introducing the Athena 3-in-1 Tap, an innovative feature set to revolutionise your kitchen routine. This tap, sporting a striking Matt Black finish, adds an element of sophistication to your kitchen, making it a perfect fit for modern design aesthetics.
The Athena 3-in-1 Tap is not just about looks; it's a powerhouse of convenience and practicality. This tap provides regular hot and cold water, but its standout feature is the instant boiling water it delivers right when you need it.
How does it achieve this? The Athena 3-in-1 Tap operates with a boiler tank mechanism. When connected to a power socket and your mains water supply, water is drawn into the boiler tank. The tank's heating element then elevates the temperature to near boiling or any temperature specified by you. When you switch on the boiling water function, hot water is drawn up through the tap and out of the spout, providing you with instant boiling water. The boiler tank then refills and reheats, ready to deliver boiling water again.
While most boiling water taps dispense near-boiling water at 98°C, this small difference from the true boiling point doesn't compromise the tap's effectiveness. It's still hot enough for brewing most hot drinks and sterilising baby bottles or kitchen utensils, and a cool mug will quickly absorb a few degrees of heat anyway.
The Athena 3-in-1 Tap's benefits are immense. Imagine the convenience of having boiling water at your fingertips, making cooking and cleaning incredibly easy. The time saved from no longer waiting for a kettle or pan to boil is invaluable. Plus, the luxury of having a boiling water tap instantly enhances the feel of your home.
Safety is crucial in a family kitchen, which is why the Athena 3-in-1 Tap includes a spring-loaded child-safety mechanism. This ensures that boiling water stays out of reach of curious little hands. Even when dispensing boiling water, the spout remains cool to the touch for added safety.
The Matt Black finish of this tap isn't just visually appealing; it's also practical. It resists fingerprints and water spots, and cleaning is straightforward, ensuring your tap maintains its sleek appeal.
In essence, the Athena 3-in-1 Tap in Matt Black is more than just a tap. It's a stylish, safe, and functional upgrade that will streamline your kitchen tasks and elevate your kitchen's aesthetic appeal. Order today for free delivery right to your doorstep.
Other products in the range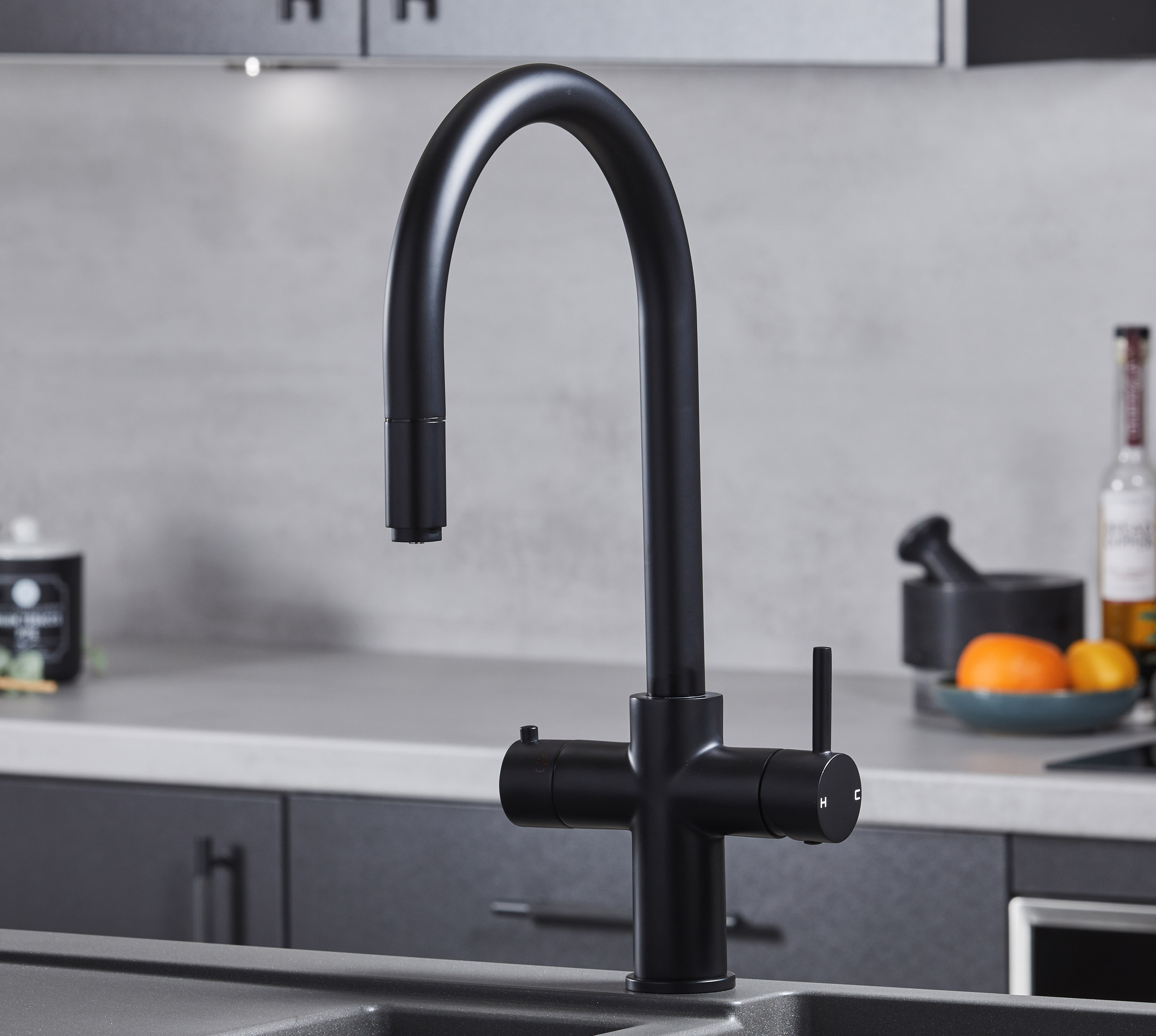 Quick View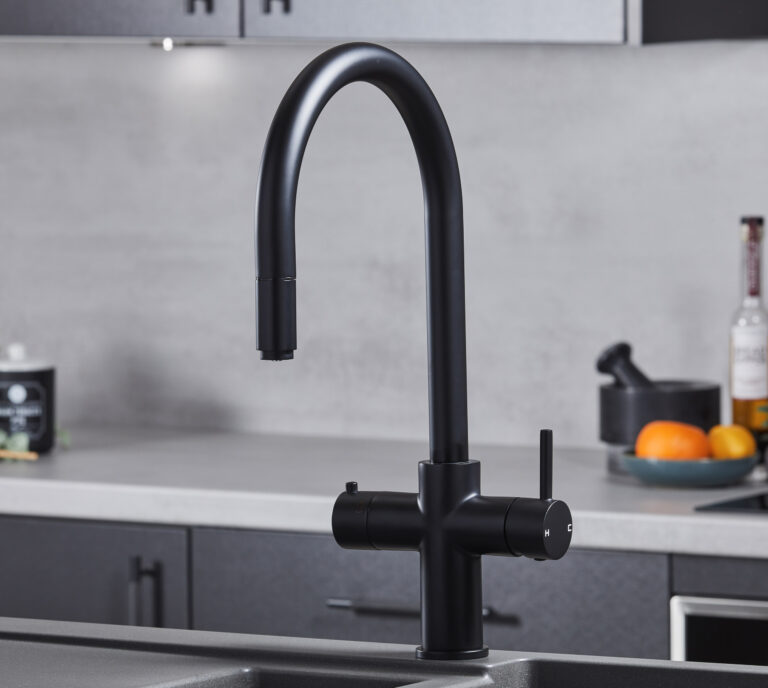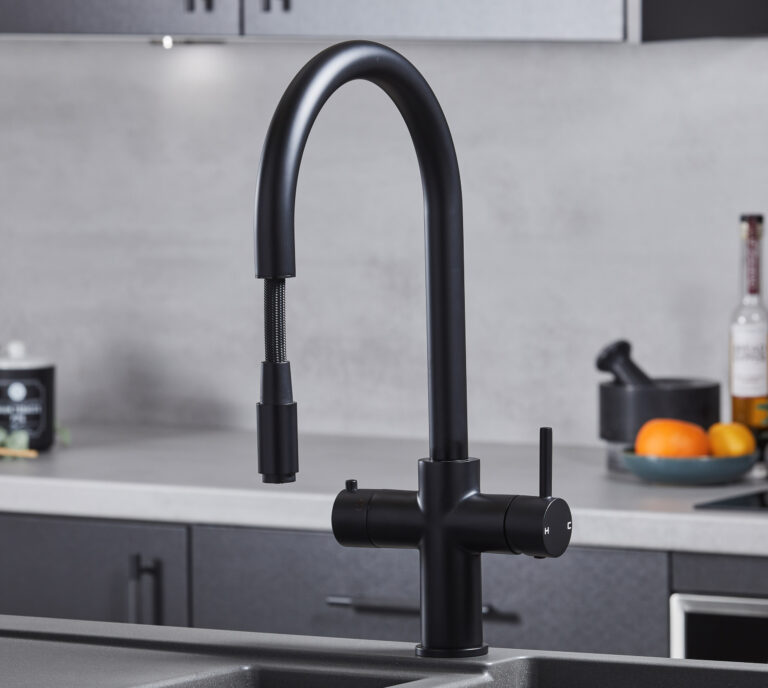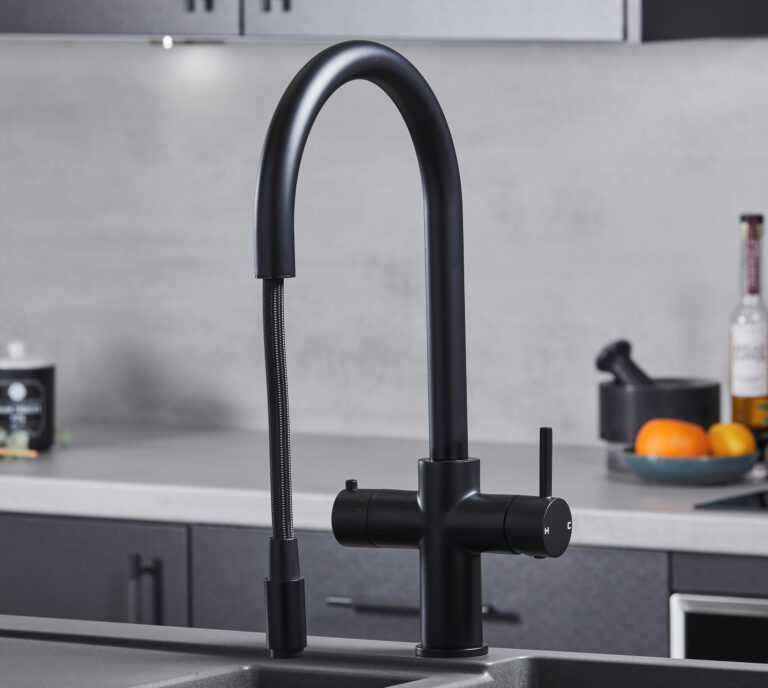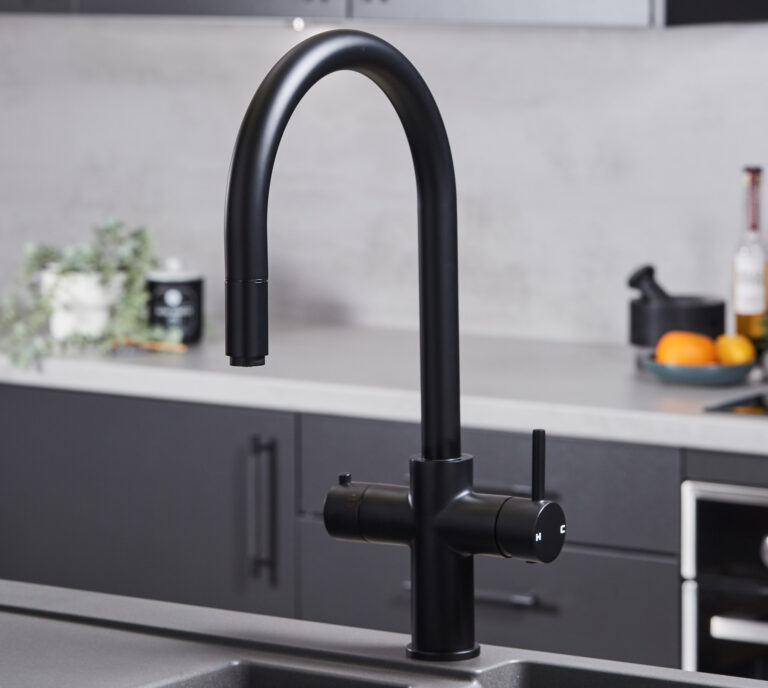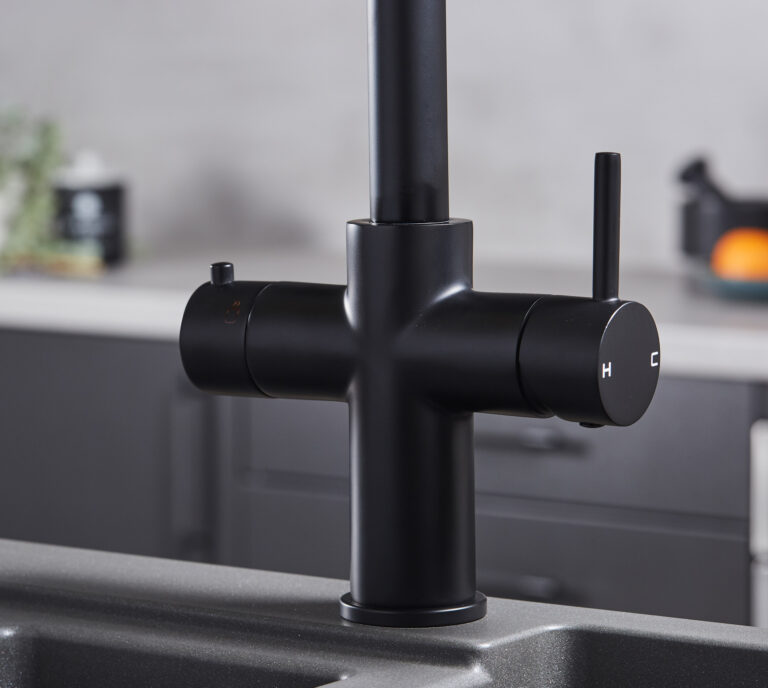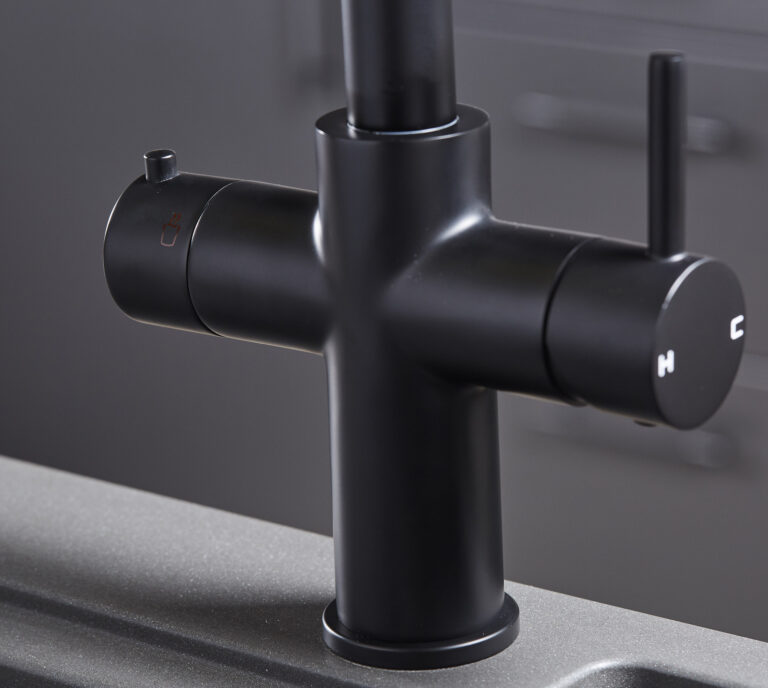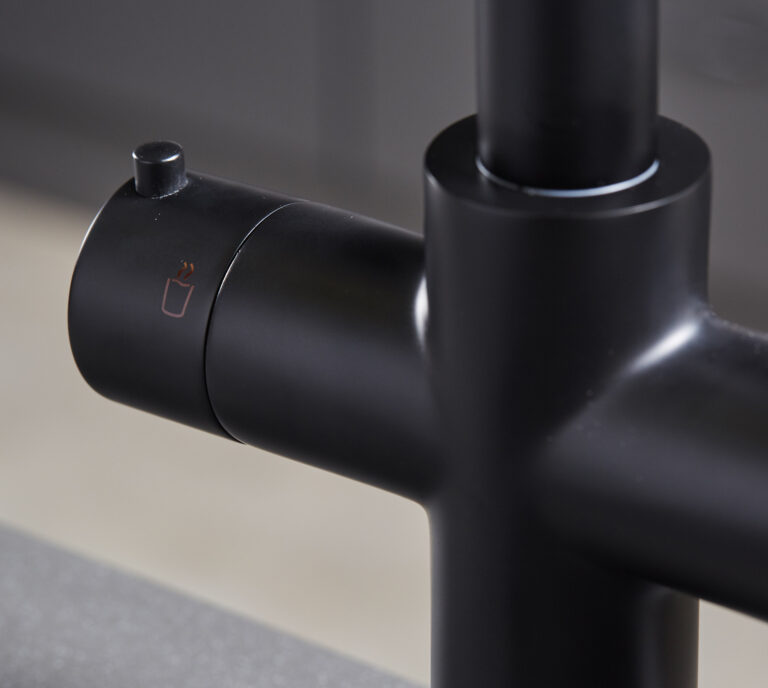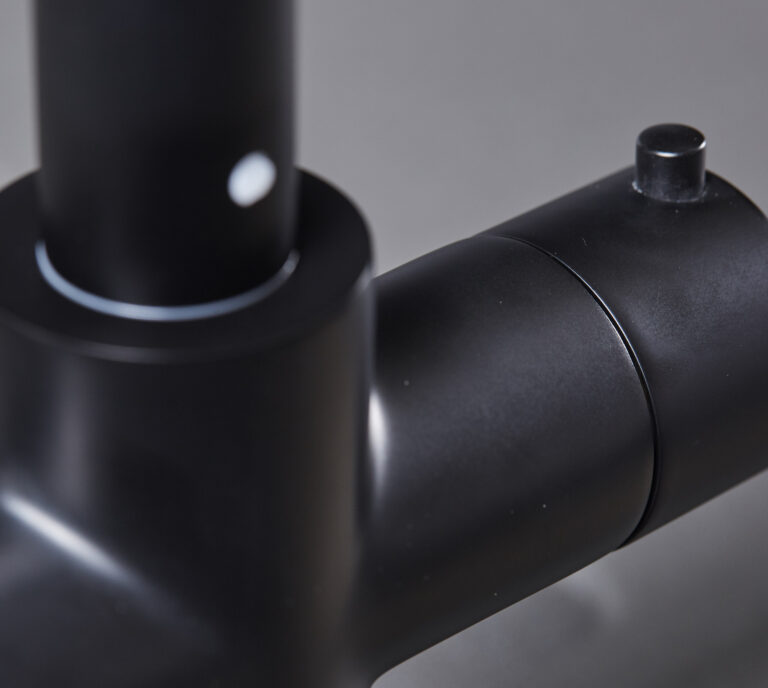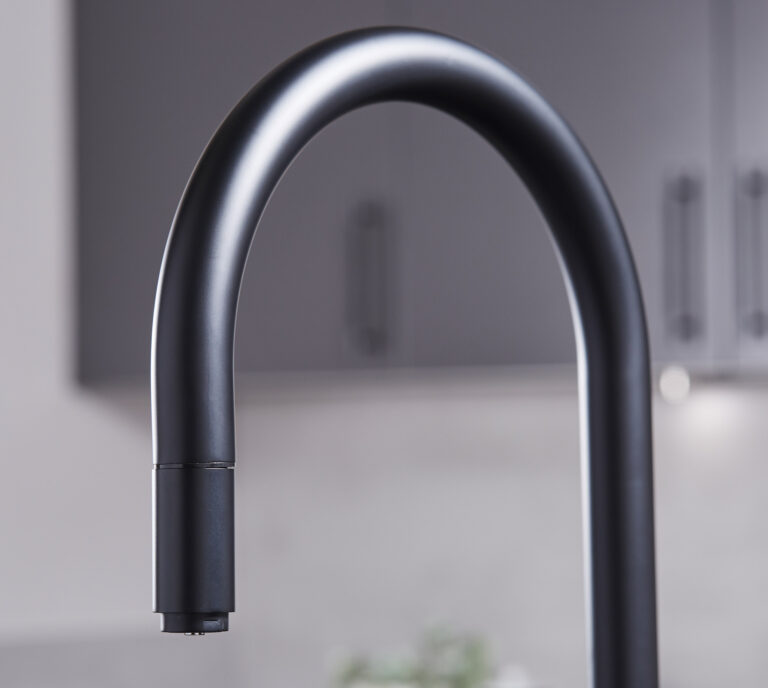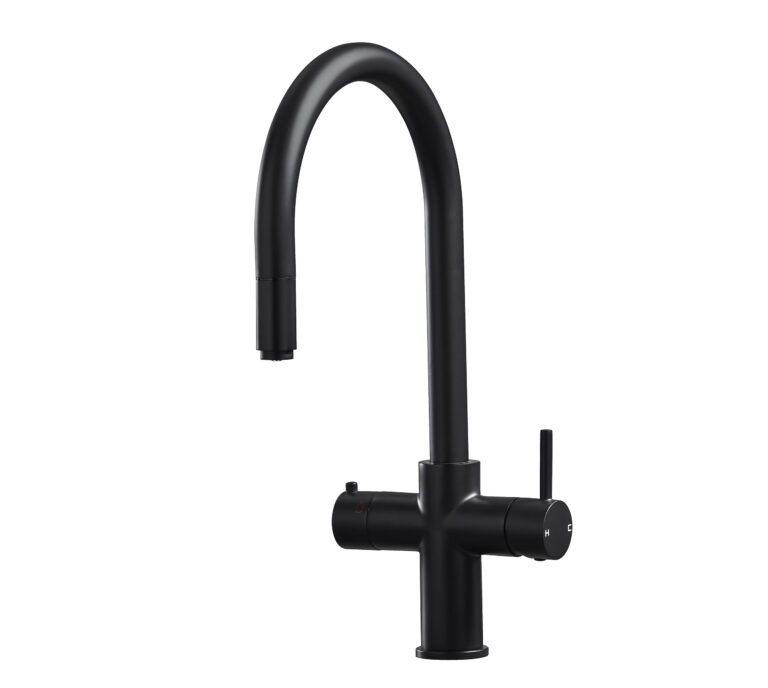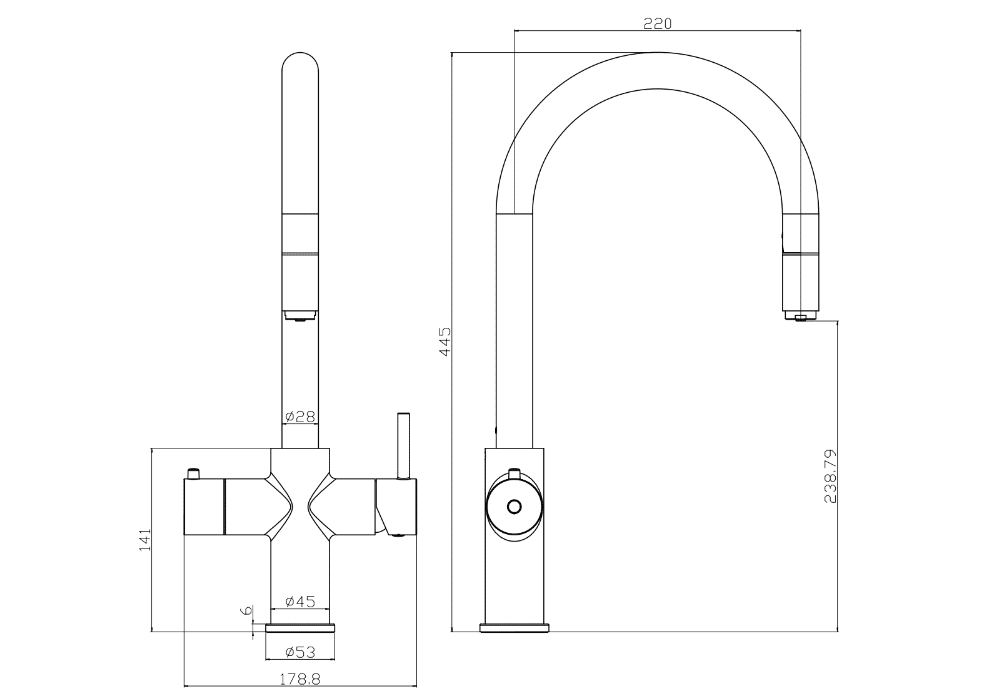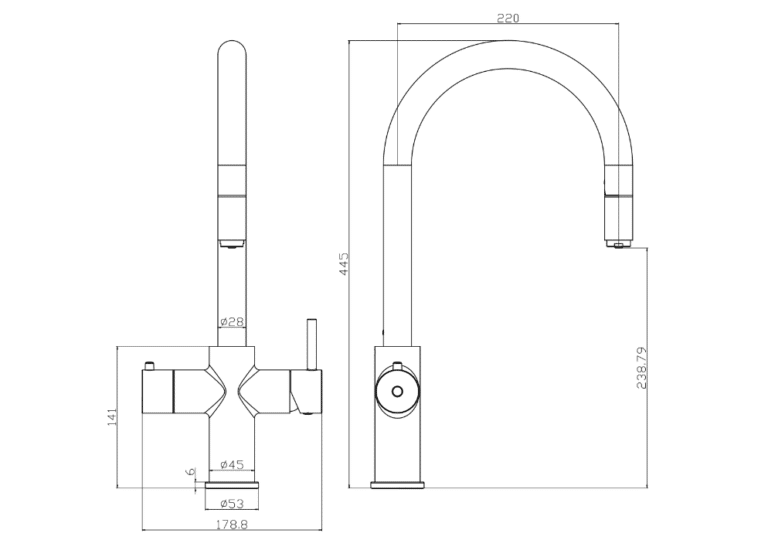 Introducing the all-new Astra Tap in Matt Black - the perfect blend of style and functionality.
Dispensing instant, filtered 98°C water as well as regular cold and hot water, Astra will transform the way you cook and clean at home.
With its pull-out spout (sometimes called a 'flex' spout), our Astra Tap provides maximum flexibility by allowing you to direct the flow of water around your kitchen sink.
Made from solid brassware to ensure high functionality and a long lifespan, with a spring-loaded safety mechanism for child-proof boiling water access.
Astra Swan Neck Matt Black
hello world!