Athena D Shape Chrome
[iconic_wlv_links]
3-in-1 D Shaped Instant Hot Water Tap with Boiler Unit & Filter - Polished Chrome
Why It's A Must-Have…
3 in 1 D shape mixer tap that offers both regular hot & cold water as well as 98°C, filtered water

Quality brassware for long lifespan and solid functionality

Polished chrome finish

Spring loaded safety mechanism for child-proof boiling water access

Smaller tank under sink holding ample water yet offering more space under sink
Your Boiling Tap is Easy & Quick To Install!
Watch this easy step-by-step guide and we will show you how.
How to Change Your Filter
Introducing our 3 in 1 D-Shape boiling water taps, that provide not only incredible practicality but high-end style for any kitchen space; be it modern or traditional. Our stunning 3 in 1 D-shaped taps offer top quality brass fittings to provide a long life span as well as seamless function. They also come complete with a 2.4 litre tank and filter kit.
Our 3 in 1 boiling water taps provide you with regular hot and cold water as well as instant boiling water, with the help of a spring loaded mechanism to prevent children from accessing the boiling water. This great safety feature is just one area in which our 3 in 1 boiling water tap excel within their sphere.
The elegance of each and every one of our taps is emphasised even more with the option of five different finishes, with chrome, brushed nickel, matt black, brushed gold and of course copper. Enjoy amazing style with superior quality craftsmanship in the form of our 3 in 1 D-shape instant boiling water taps.
Other products in the range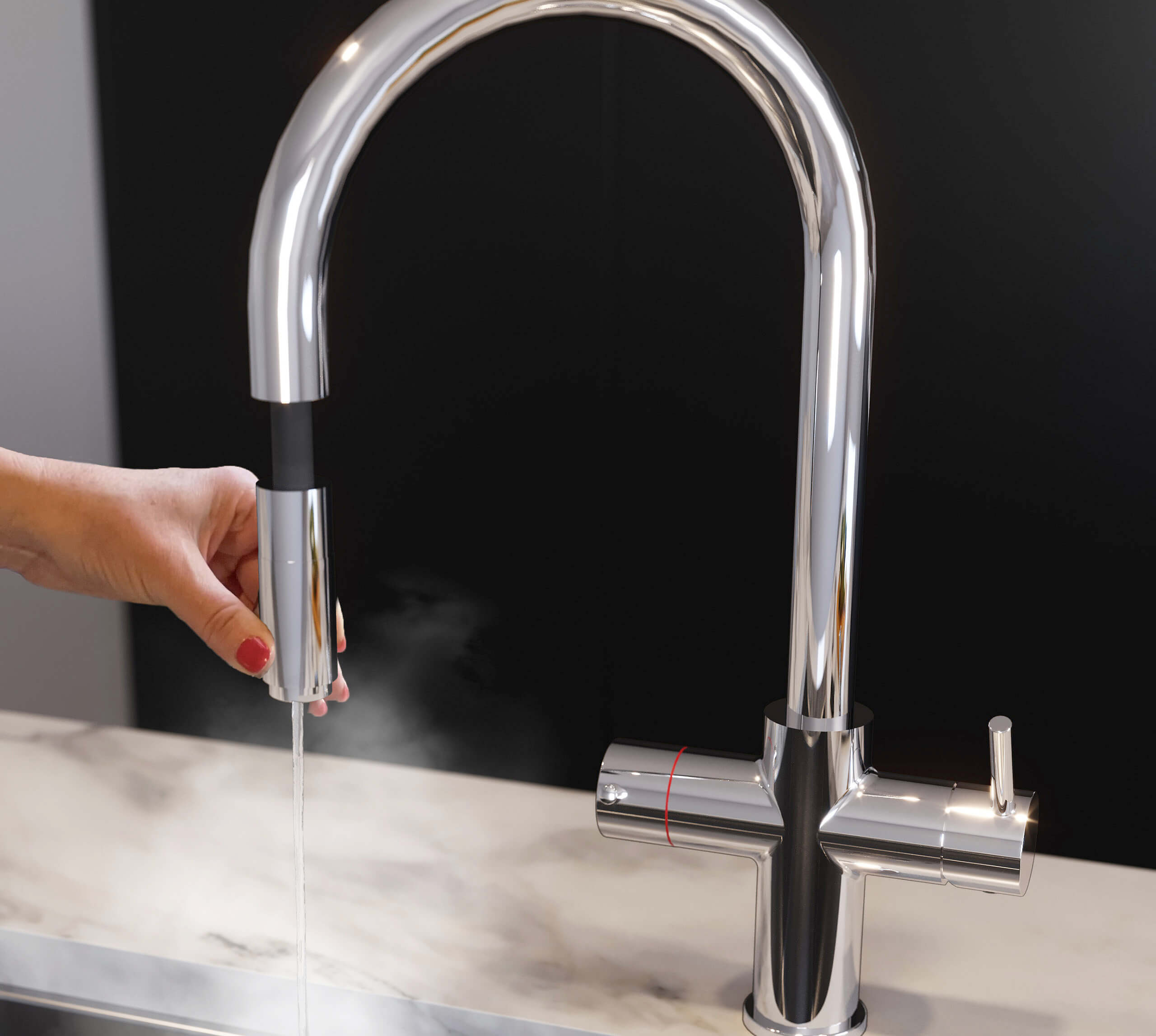 Quick View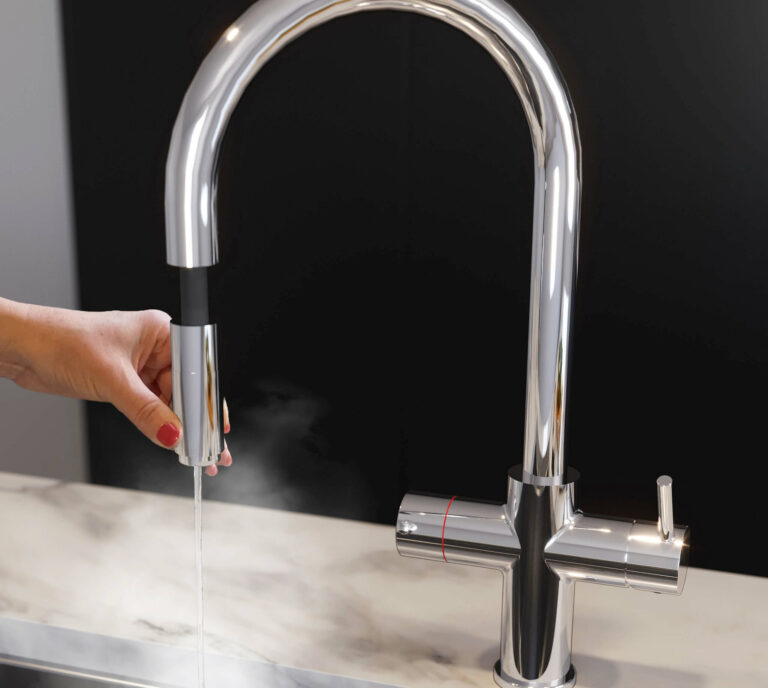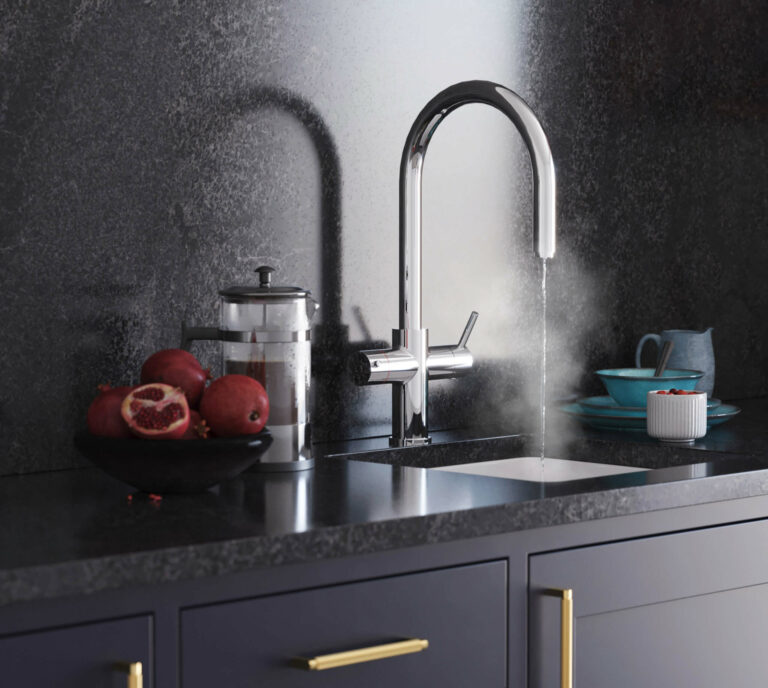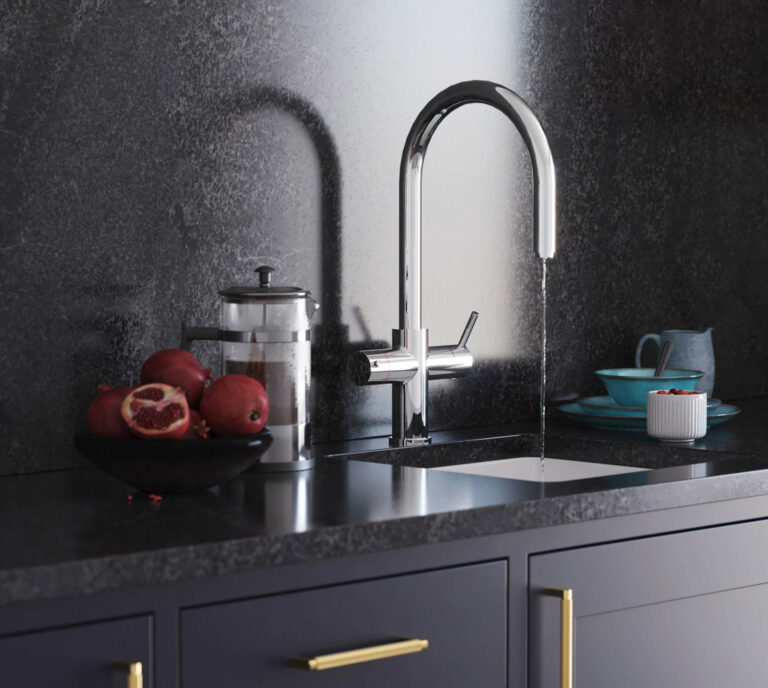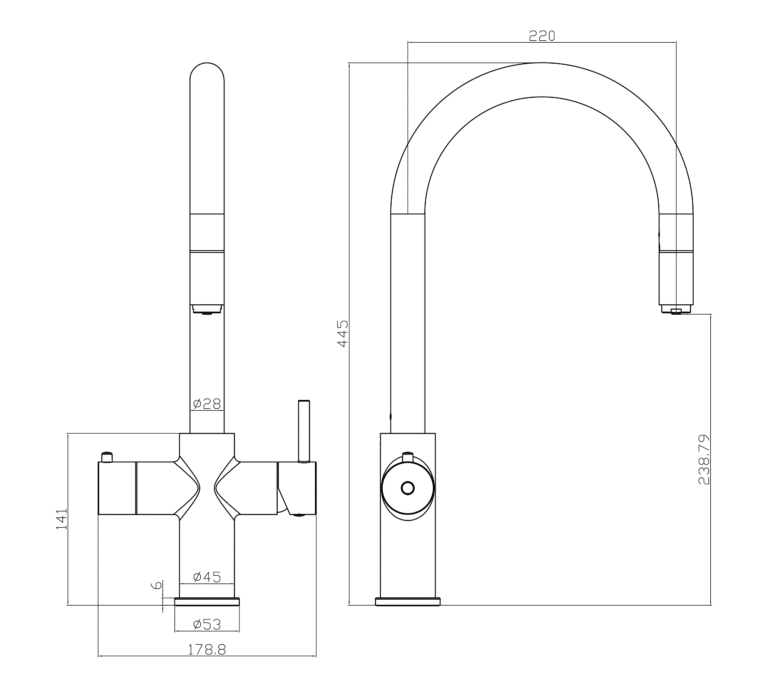 Introducing the Astra in polished chrome - our stylish 3-in-1 boiling water tap with a pull-out spout for extra convenience.
Crafted from solid brass, with a child-safe spring lock safety feature, the Astra is unmatched in value and functionality.
Its 2.4L boiler tank will dispense up to 6 or 7 cups of near-boiling water at a time. Your Astra tap will come with all of the fittings needed to get up and running.
Astra Swan Neck Chrome
hello world!