Athena Swan Neck Chrome
[iconic_wlv_links]
A 3-in-1 Tap with Boiler Unit & Filter - Chrome
Why It's A Must-Have…
3 Tap Functions: Providing hot, cold and 98°C filtered water
High-quality design: constructed from solid brassware for longevity and enhanced functionality
Elegant aesthetics: chrome finish to effortlessly complement modern kitchen interiors
Safety features: spring-loaded safety handle ensures child safety and peace of mind for users
Efficient design: smaller tank compared to competitors but holds the same amount of water, saving space without compromising capacity
Your Boiling Tap is Easy & Quick To Install!
Watch this easy step-by-step guide and we will show you how.
How to Change Your Filter
Welcome the Athena 3-in-1 Tap, a revolutionary fixture set to elevate your everyday kitchen tasks. Showcasing a gleaming Chrome finish, this tap adds a dash of contemporary style to your kitchen, effortlessly blending into any decor.
The Athena 3-in-1 Tap is not just about looks; it's a workhorse in disguise. Besides delivering regular hot and cold water, it also provides instant boiling water right when you need it. Picture this: a steaming cup of tea or coffee ready in no time, or having boiling water on tap for faster cooking. It's convenience at its finest!
Featuring a Swan Neck spout style, the Athena 3-in-1 Tap is a perfect blend of elegance and practicality. The gracefully high arc of the spout doesn't just look good; it also makes filling large pots and pans incredibly easy. Dispensing up to 6-7 cups of boiling water a time, and reheating in a minute or two, a boiling water tap will change the way you use your kitchen forever.
We understand that safety is crucial, especially in a family kitchen. That's why the Athena 3-in-1 Tap includes a spring-loaded child-safety mechanism to ensure boiling water stays out of reach from curious little fingers. Plus, even when dispensing boiling water, the spout remains cool to the touch for added safety.
The Chrome finish of this tap is not just for show. It's practical too, resisting fingerprints and water spots, and it's a breeze to clean, ensuring your tap keeps its shiny appeal.
In essence, the Athena 3-in-1 Tap in Chrome with a Swan Neck spout is more than a tap. It's a stylish, safe, and functional upgrade that will make your kitchen chores far easier to finish and improve your cooking space's looks. Order today for free delivery direct to your door.
Other products in the range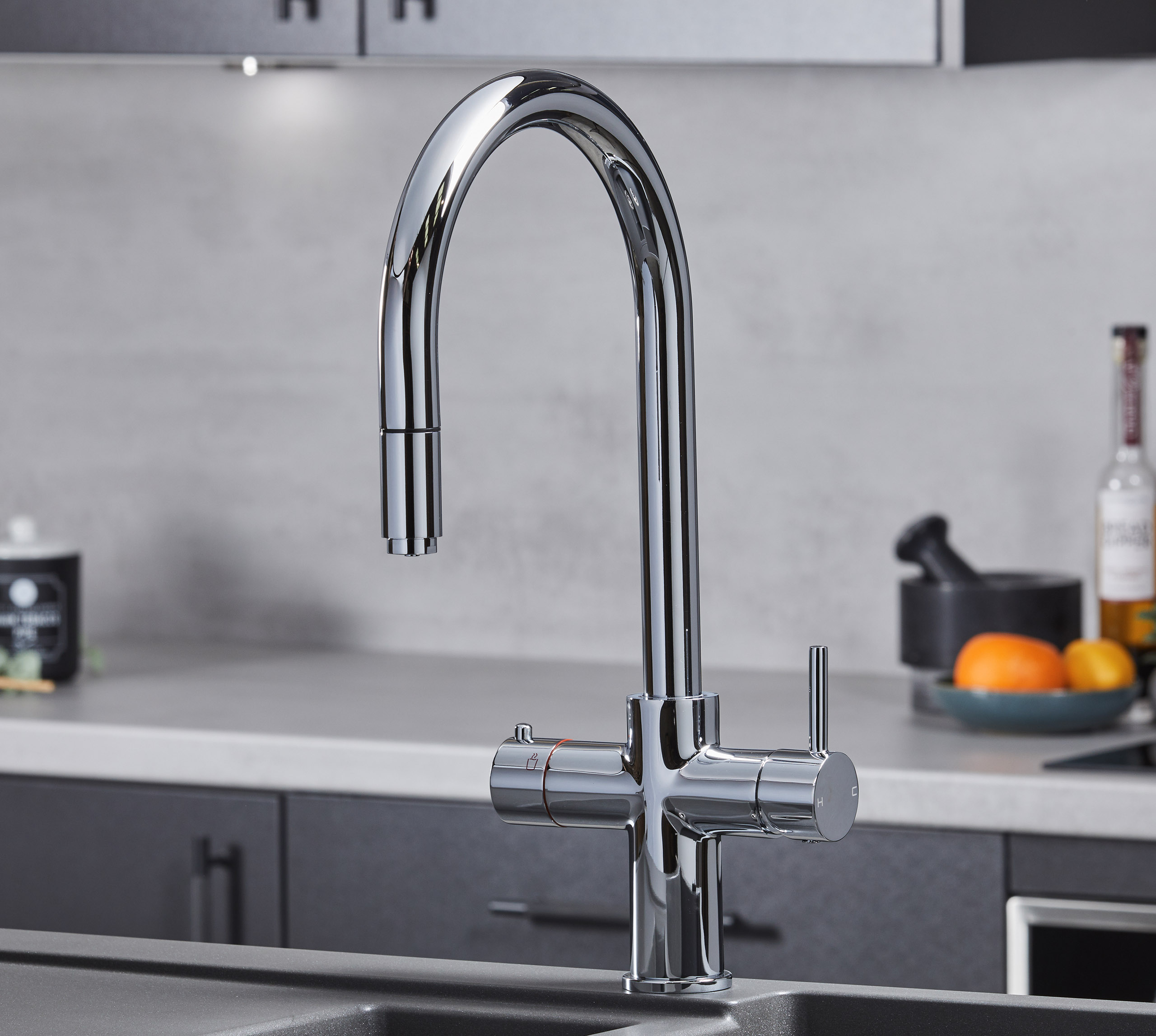 Quick View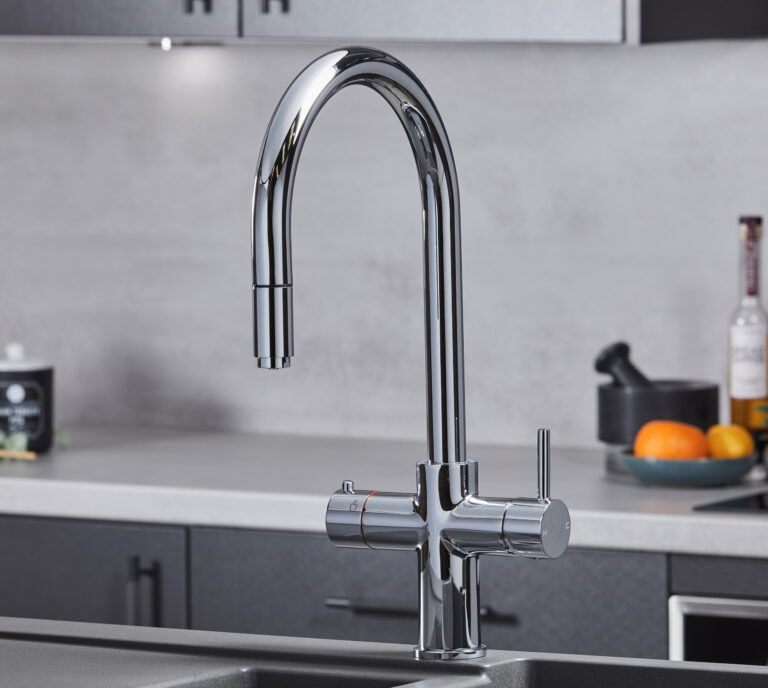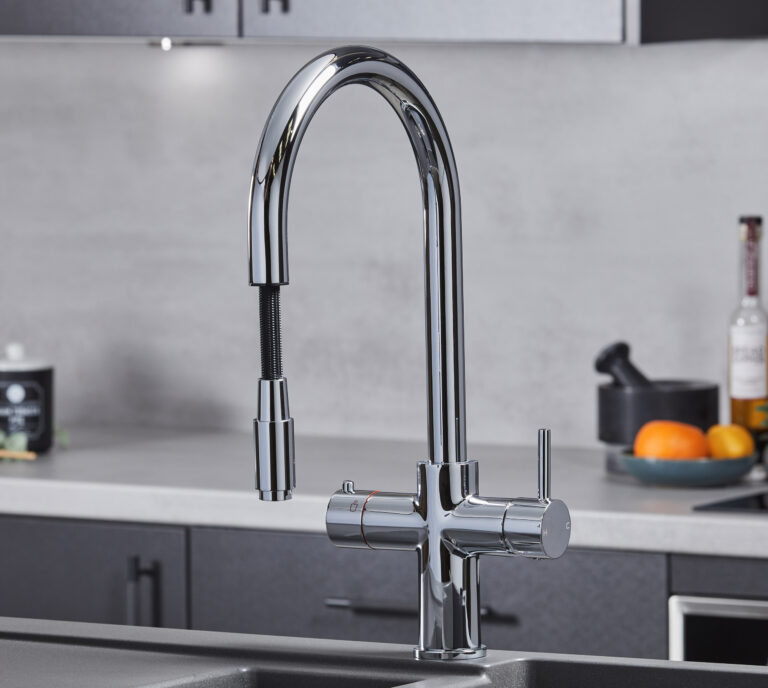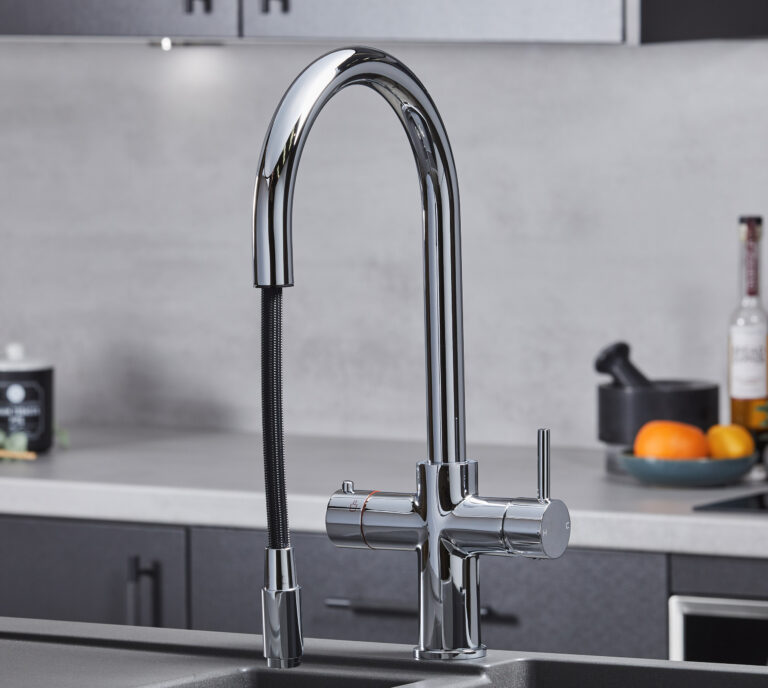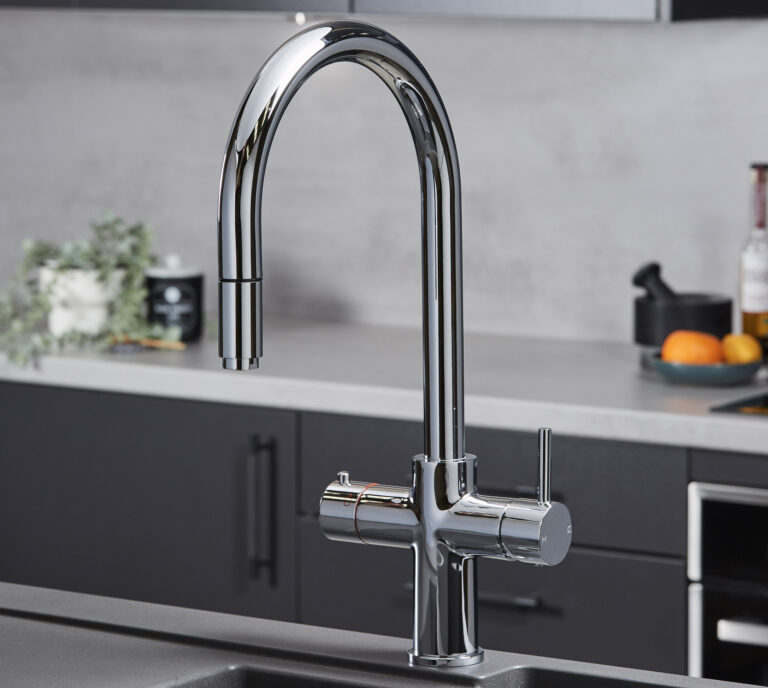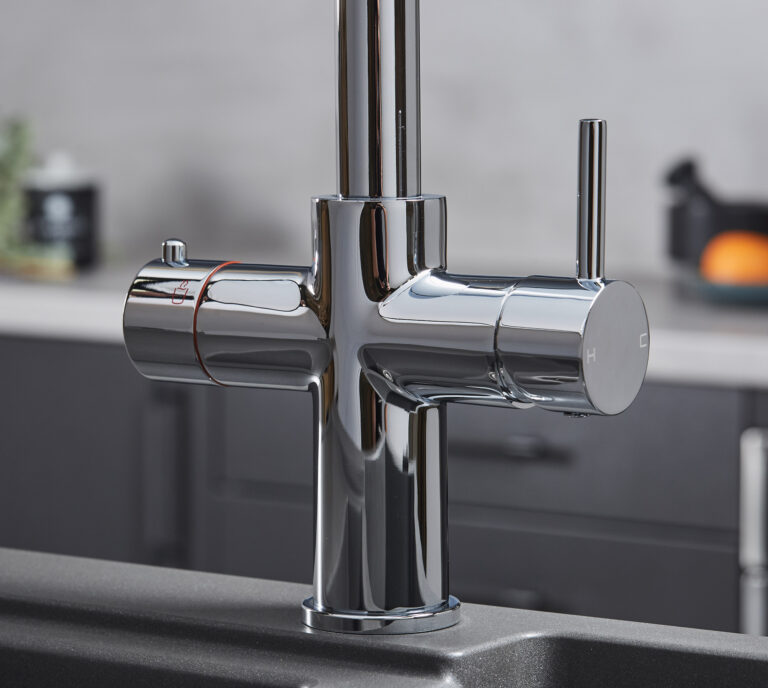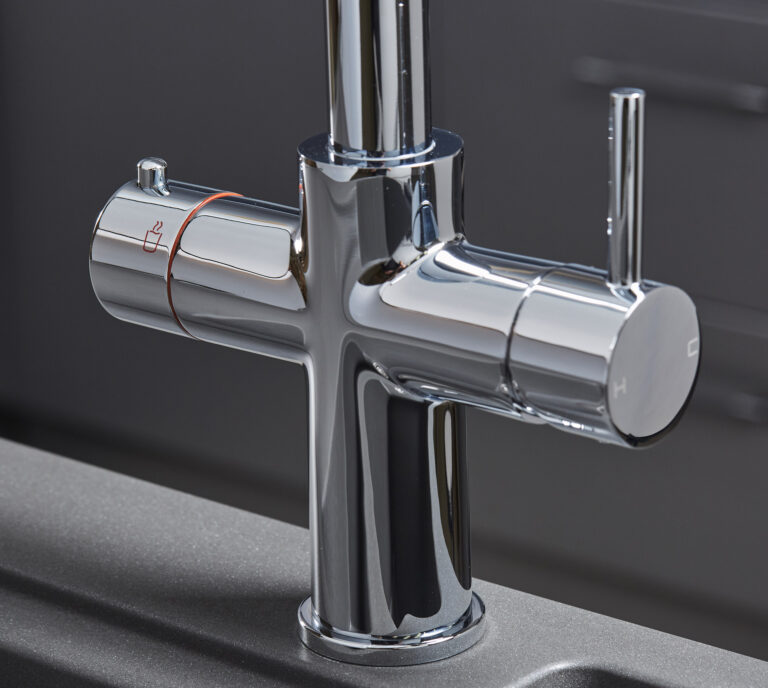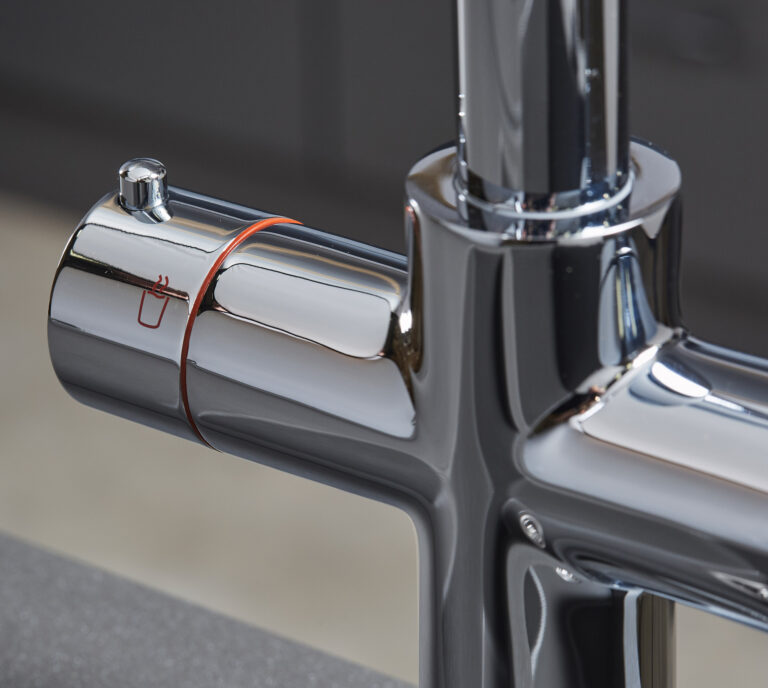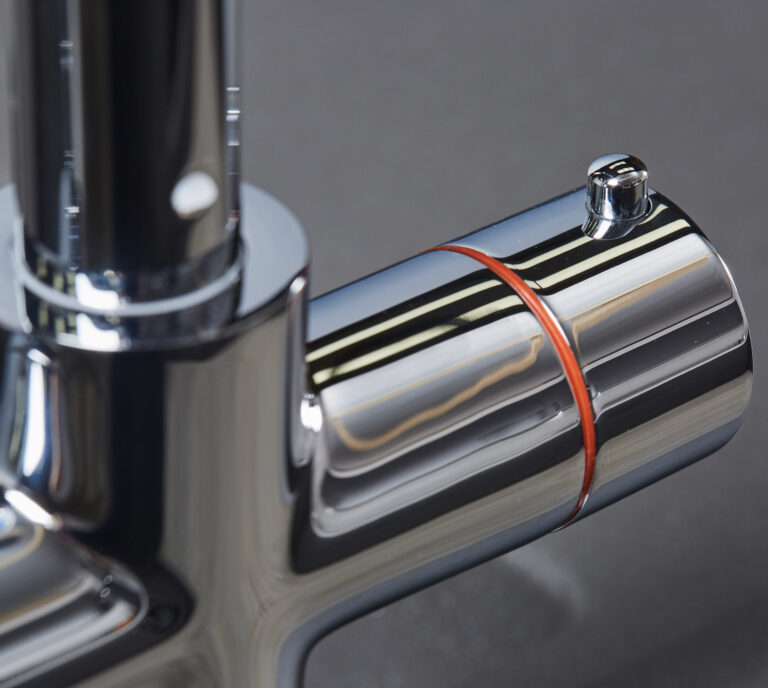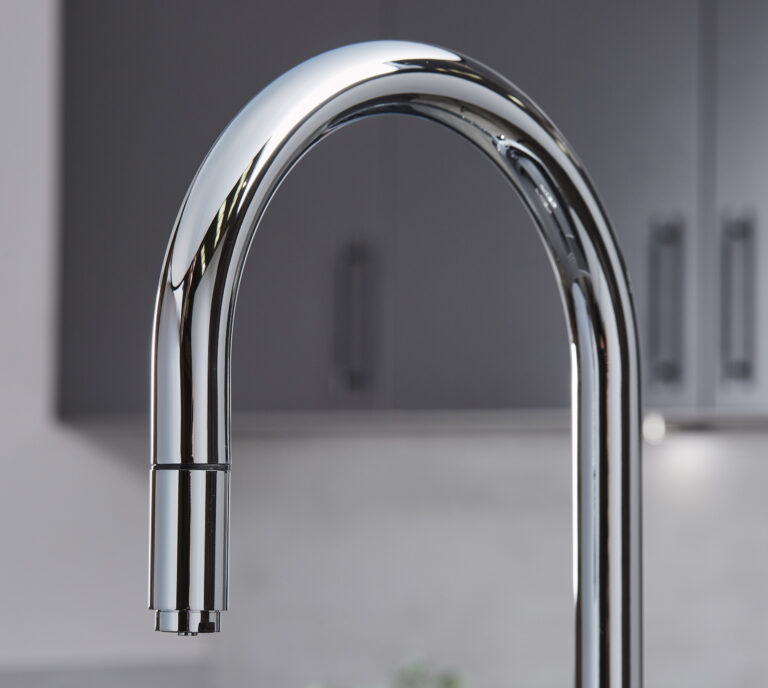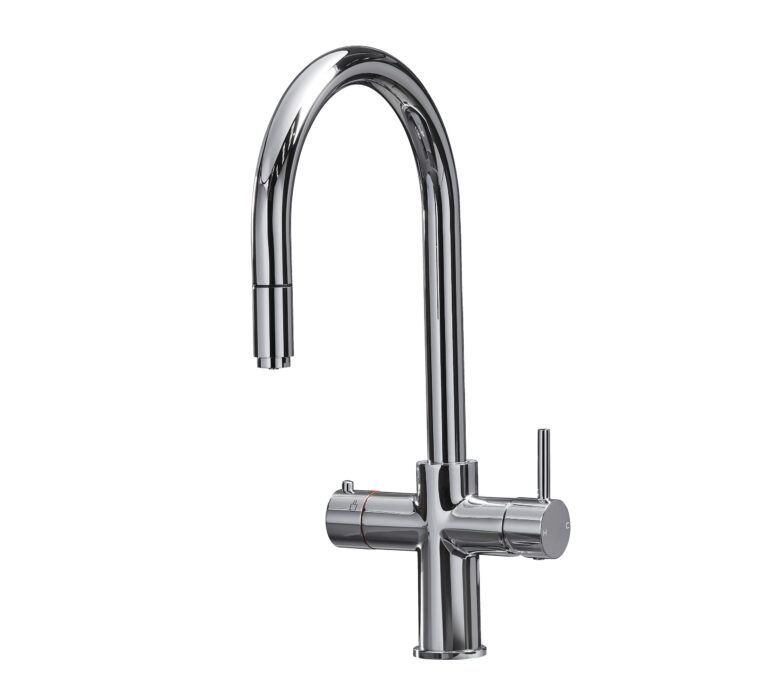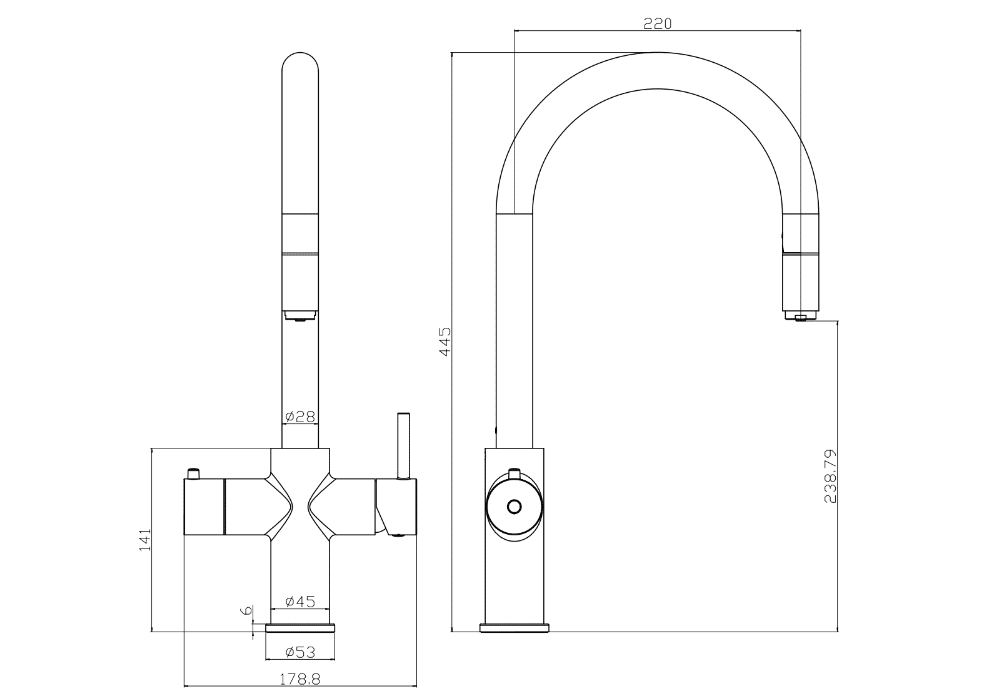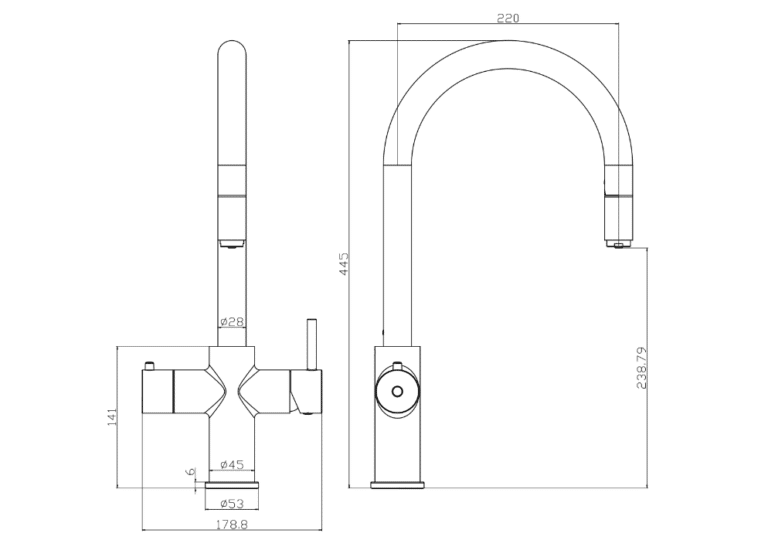 Introducing the Astra in polished chrome - our stylish 3-in-1 boiling water tap with a pull-out spout for extra convenience.
Crafted from solid brass, with a child-safe spring lock safety feature, the Astra is unmatched in value and functionality.
Its 2.4L boiler tank will dispense up to 6 or 7 cups of near-boiling water at a time. Your Astra tap will come with all of the fittings needed to get up and running.
Astra Swan Neck Chrome
hello world!