Recipe Round-Up: 10 Warming Autumn Recipes to Enjoy This Year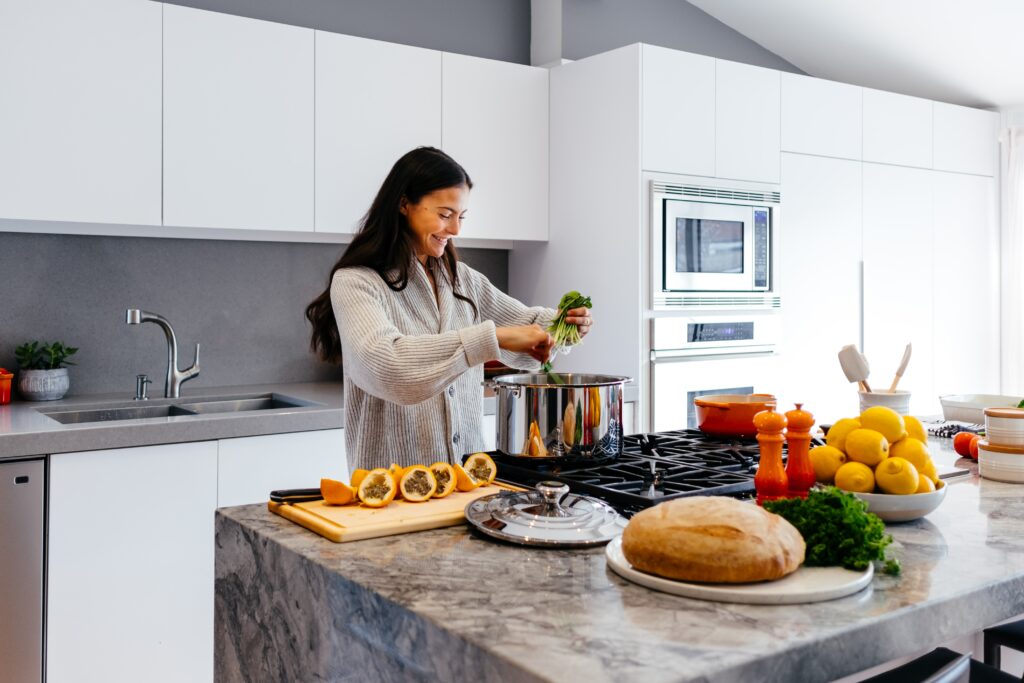 Autumn is here
With the leaves outside turning red and a chill slowly filling the air, it's clear that autumn is in full swing here in the UK. As the nights grow longer and the days grow colder, there's nothing quite like nourishing your body and soul with a warming autumn recipe. From soups to bakes, desserts to breakfasts, in today's recipe guide we've rounded up 10 of our favourite autumn recipes for you to enjoy this season.
1) Sweet Potato, Carrot & Squash Soup
(Source: Taste of Home)
A soup packed full of spices and seasonal veggies like squash, carrot and sweet potato is guaranteed to go down a treat on a chill autumn evening. This recipe is ideal for making in a large batch to refrigerate or freeze for later, or for an easy family dinner when time is short. You can cut down on the cooking time further by utilising your boiling tap to get the vegetables softened quickly. Plus, it's super easy to make it vegan by swapping out the dairy for your favourite plant-based cream or milk.
2) Vegetable & Lentil Shepherd's Pie
(Source: Mary Berry for The Happy Foodie)
A vegetarian take on a British staple, this vegetable and lentil shepherd's pie, from national treasure Mary Berry, ticks all of the right boxes:
✔️ Warming
✔️ Filling
✔️ Full of umami
✔️ Meaty texture
It's an incredibly easy weeknight dish that will have your family running back for seconds (or thirds!). Hoy on as much cheese as your heart desires and bake it until crispy on top to enjoy textural nirvana.
3) Roasted Pumpkin with Miso, Kale & Feta
(Source: Delicious Magazine)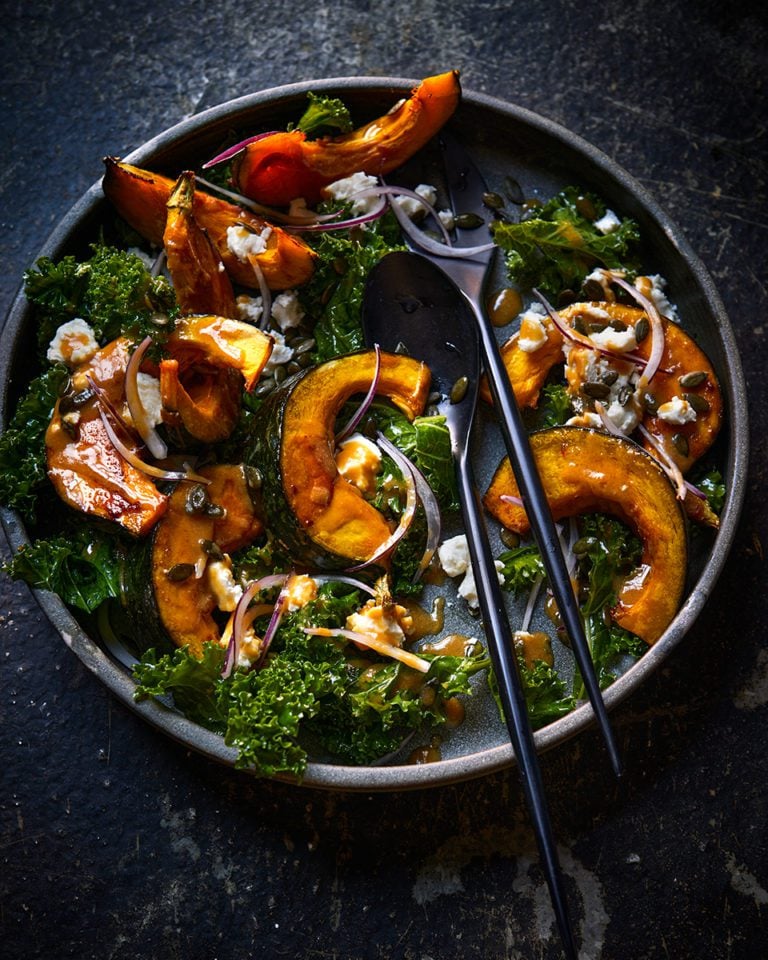 Autumn is pumpkin season and that means whipping up some of your favourite pumpkin dishes like this delicious roasted pumpkin with miso, kale and feta. Miso is a Japanese seasoning that packs a powerful umami punch and really elevates this dish. The feta provides a welcome creaminess while crispy kale is packed full of nutrition and flavour. This is the ideal side dish to impress guests at a dinner party or for a filling lunch.
4) Roasted Pepper Pasta
(Source: leainlondon on Instagram)
View this post on Instagram
There are few carbs as universally enjoyed and versatile as pasta. If you're as obsessed with pasta as we are, you'll eat this delicious Italian staple at least once week. As we move away from summer pasta salads, autumn is the perfect time to enjoy heartier pasta recipes like this roasted red pepper pasta. The sweet roasted red peppers offer a perfect pairing for mozzarella, basil, tomato and garlic. We like to throw in some sundried tomatoes for an extra hint of sweetness but the possibilities to customise this dish are endless. It's also easy to whip up if you're short on time but still want to cook from scratch.
5) Spiced Porridge
(Source: Delicious Magazine)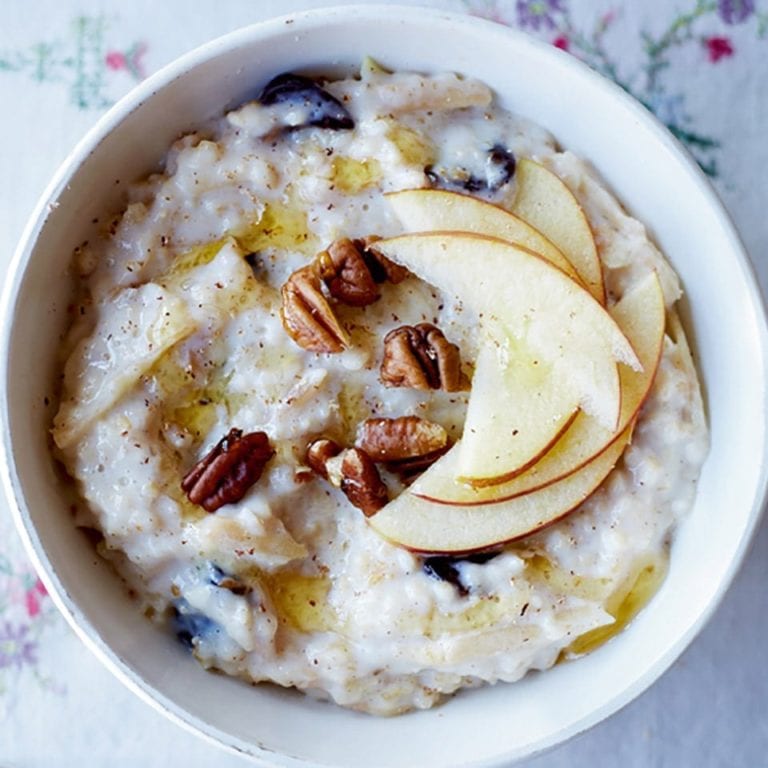 Porridge is the warming autumn breakfast you need to transition your mornings. Creamy, filling and packed full of spices, fruits and nuts, this spiced porridge from TV presenter Jayne Middlemiss can be whipped up in less than 10 minutes and guarantees a good start to your day. With nutmeg, ginger and cinnamon, this autumn dish has all of to a seasonal breakfast - plus, these oats will keep you full all the way to lunch.
6) Four Bean & Pumpkin Chilli
(Source: Eating Well)
Legumes are the perfect meaty, nutritionally-dense food group to welcome in this autumn. From lentils and beans to peas, these little wonders can keep you full and nourish your body from day to night and keep your energy levels from dropping with the daylight. This four-bean and pumpkin chilli is lightly spiced and can be made using whatever beans you have in your pantry: pinto beans, butter beans, kidney beans and chickpeas all make good choices. Top with feta and roasted pumpkin seeds to finish it off and enjoy.
7) Chicken (Or Tofu) Balti
(Source: Flawless Food)
Curry is a supremely comforting food and can be made in hundreds of different ways. This deceptively simple take on a balti is ideal for family cooking or for making lunches ahead of time and packs just as much flavour as your favourite curry house without the unnecessary calories.
A deeply spiced dish full of crunch, a balti is great for batch cooking and can be tailored to your preferred protein. We like chicken but shredded tofu works just as well as a meat substitute in this recipe. What's also great is that you can throw in whatever vegetables you have lying around, from carrots and green beans to broccoli or cauliflower.
8) Hearty Lentil Stew
(Source: A Couple Cooks)
View this post on Instagram
Don't fancy sipping on a silky smooth soup? This lentil stew combines meaty lentils, fire-roasted tomatoes and fried garlic to create a warming dish with plenty of bite. With smoked paprika, cumin and fennel seeds offering a welcome seasoning, this one-pot stew is a tasty alternative to the soups of this season. Enjoy with a slice of crusty sourdough bread in front of the television for your very own autumn moment.
9) Toffee Apple Pie
(Source: Sainsbury's)
View this post on Instagram
We couldn't forget about our favourite part of every meal: dessert. This toffee apple pie is the epitome of autumnal baking and makes for a real showstopper at dinner parties. With a brown sugar topping and a sticky toffee filling, this indulgent dessert is easier to make than you might think and can be served with vanilla ice cream, custard or on its own for a distinctly autumn treat.
10) Nutty Plum & Sloe Gin Crumble
(Source: Delicious Magazine)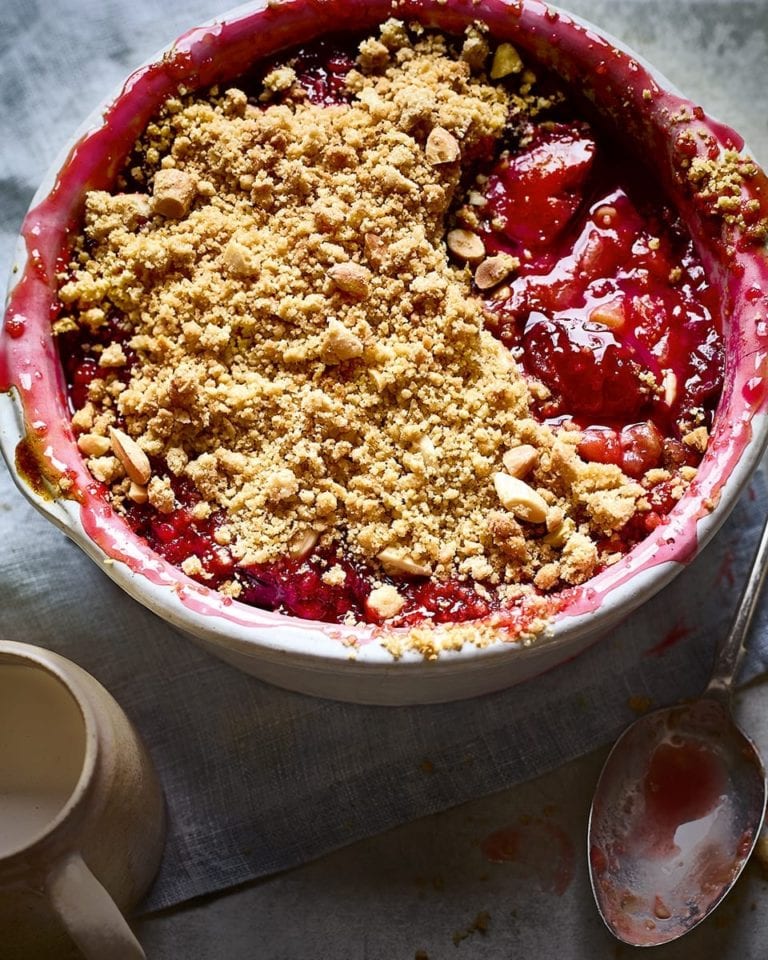 Fruit crumbles are a British autumn classic and this plum and sloe gin crumble elevates the humble dessert to new heights. Sweet plums are paired with tart sloe gin and a buttery, oaty topping for a dish that is sure to satisfy your sweet tooth. Serve with double cream or vanilla ice cream for an extra special treat.
Cut down on cooking times this autumn
Our boiling water taps are perfect for whipping up new recipes in a flash. Whether you're concocting a pumpkin spice latte or putting on a Halloween buffet for your family, access to instant boiling water can cut out unnecessary kettle time and give you more minutes to enjoy the autumn activities we all love. Shop for 3-in-1 taps or 4-in-1 taps today.
So there you have it: 10 warming autumn recipes to help you embrace the cooler weather this year. From stews and curries to pies and crumbles, these dishes are sure to hit the spot. So get cooking and enjoy!
Related Articles from the same category: