With the launch of our affordable range of boiling water taps, more homeowners than ever are increasingly enjoying the convenience of a boiling water tap at home. But, despite the low price tag, installing a high-tech appliance is still an investment. Like every other appliance in your home, you want your boiling tap to withstand daily wear and tear and last as long as possible. In this article, we'll share how you should clean and maintain your new 3-in-1 or 4-in-1 kitchen tap.
Cleaning your boiling tap
To keep your boiling water tap looking its best every day, you should wipe it dry after use. To do this, you could use the soft side of a sponge, a microfibre cloth, a tea towel or kitchen roll. At least once a week, use a drop or two of washing-up liquid (any brand will do) and, using a soft sponge, lather the tap from its base to the end using warm water.
We highly recommend you don't use scourers or abrasive sponges - they may damage the finish on your tap. Finally, rinse the soap off with warm (not boiling) water and dry with a microfibre cloth or a soft tea towel.
Top tip: be careful not to push the boiling tap spring-lock in as you are cleaning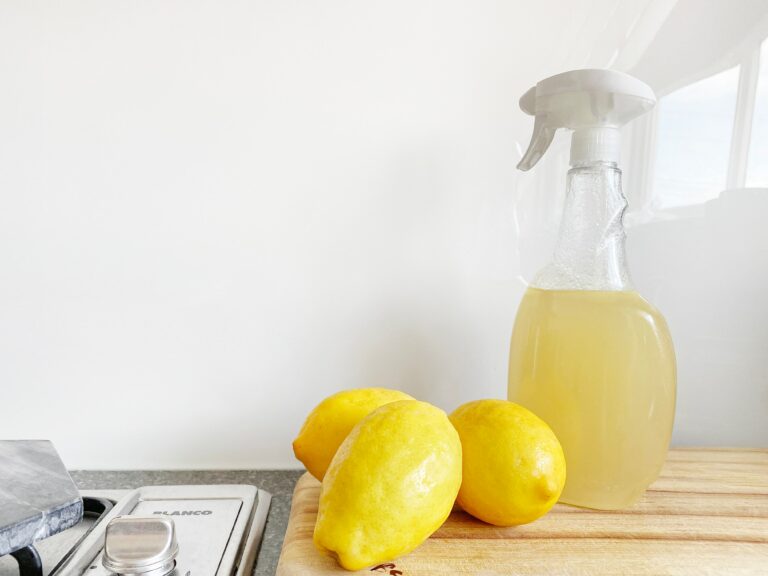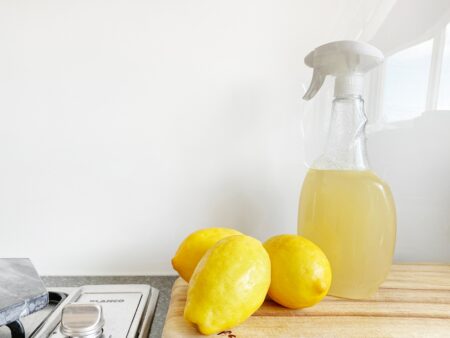 On a bi-weekly or monthly basis, you can use diluted lemon juice to return natural vigour and shine to your tap. Simply dilute lemon juice by 1:4 with water, pop it into a spray bottle and apply it to your tap, leave for a minute and wipe it off with warm water before buffing and drying it with a soft cloth.
Top tip: don't use bleach or harsh chemical cleaners - they may ruin the finish on your tap and/or sink
What about the boiling water tank?
The 2.4l tank requires little maintenance. We simply recommend you check on a monthly basis to ensure there are no visible signs of wear, tear or leaks. If you spot a leak or damage, please turn off your boiler unit at the wall and get in touch to speak with one of our professionals. Do not continue to operate the tap if there are visible issues with the boiling water tank. Find out more about our boiler tanks here.
Replacing your filters
The 3-in-1 taps come with a filter for the boiler tank, which removes carbon and other impurities. The 4-in-1 taps come with an additional filter for cold, filtered water. You should replace your filter every six months to ensure they function effectively and your warranty is still covered. This is easy to do yourself and will rarely require a professional to help.
Should you service a boiling water tap?
Servicing isn't necessary in the majority of cases. Regularly cleaning and checking your boiling tap will ensure you can spot potential problems and keep superficial wear and tear at bay. However, we recommend getting a professional to look at your system if you encounter issues including:
Water leaking from the boiler
Exceptionally low or high water pressure
Damage to the body of the boiler tank
Learn more about troubleshooting your tap here.
Dealing with limescale on your tap
Thanks to the provided filter, limescale is rare on our boiling taps. However, if you live in an area with particularly hard water, you may notice limescale start to appear after some time. To remove this, dilute lemon juice 1:4 with water and spray it onto the limescale. Leave for a few minutes and then wipe (don't scrub) it off. If that doesn't work, you could try a vinegar and water solution (1:1).
Should you turn off a boiling water tap at night?
There's no need to turn your boiling water tap off at night. The boiler will sit at a consistent temperature until it's ready for use in the morning; requiring minimal amounts of energy. This is more efficient than turning your boiler off every night, as it requires more energy to reheat the entire tank.
What to do if you're going away
If your tap won't be used for 2 weeks or less, we suggest leaving it on. If you're leaving your tap for longer, you can switch it off to save power. If you think the property will drop to near-freezing temperatures while you're away, we suggest draining the unit completely, including the pipes, to prevent excess damage.
Didn't find the answer to your question? Head over to our contact page where you can get in touch with a member of our team.