Boiler Tanks for Boiling Taps: Everything You Need to Know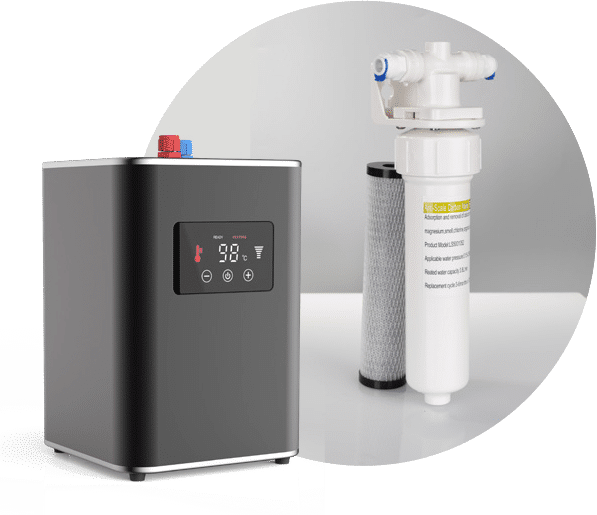 Every one of our innovative boiling water taps comes equipped with a boiler tank, filter and all of the fittings and pipes required for installation. Though boiler tanks come in a wide range of sizes and shapes, we find our 2.4-litre tanks are the perfect fit for the modern kitchen. The exact dimensions of our boiler are:
Height - 295mm
Width - 184mm
Depth - 184mm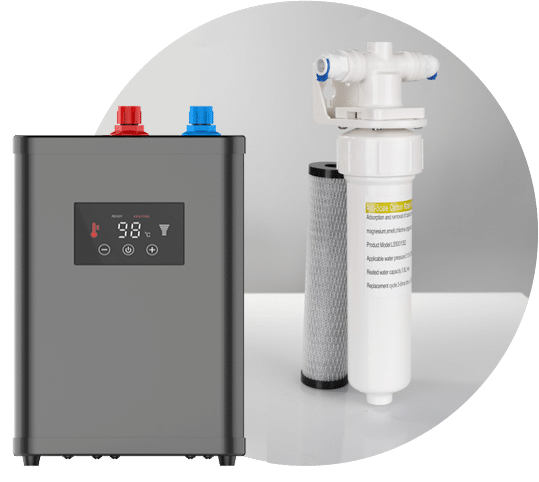 This makes our boiling water taps suitable for kitchens of all sizes. Our boiler tanks will dispense 5-6 cups of piping-hot water at a time, enough to fill pans, mugs and hot water bottles with ease. What's more, your tank will reheat in just 4 minutes, which means you'll never be without boiling water whenever it's needed.
As an extra bonus, all of our boiler tanks feature a touch screen that allows you to adjust the temperature to between 75°C and 98°C, which means you can brew the perfect cup of tea or coffee every time. The touch screen also monitors the health of your boiling water tap, displaying a red light every 6 months when it's time to replace the filter.
What's more, our filters are designed to keep your tank free from limescale and ensure that only pure boiling water is released with each turn of the tap. This helps to maintain the longevity of your boiler by preventing limescale and other mineral deposits, which may have otherwise damaged your tank's performance over time. Our 4-in-1 taps come with an upgraded filter that also filters the cold water line, providing crystal-clear drinking water for you and your family.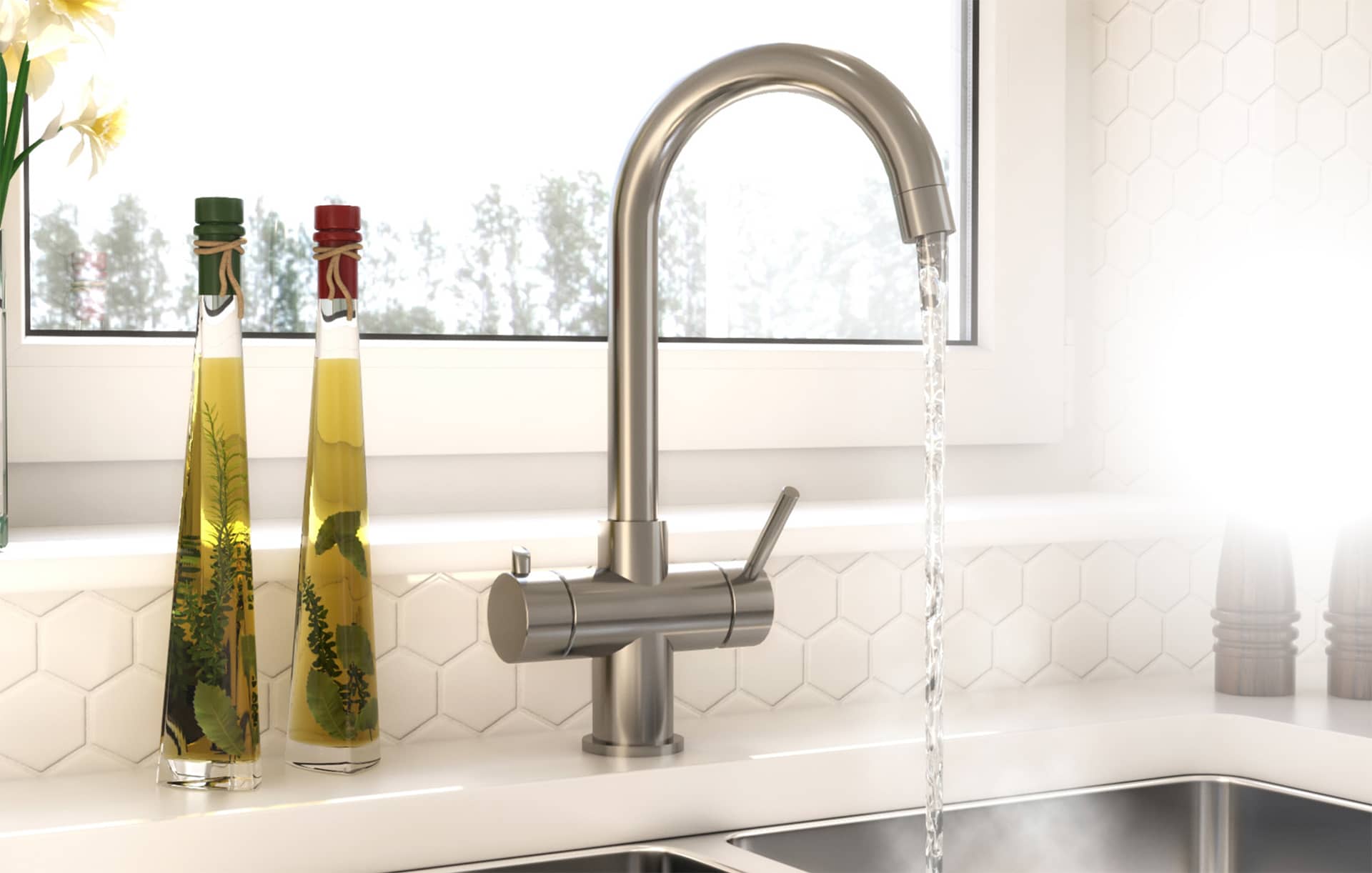 At Hot Water Taps, we take great pride in our quality standards. Each and every one of our products is designed to be both safe and reliable, making them the ideal addition to the contemporary family kitchen. So if you're looking for a boiling water tap to provide years of convenience, then look no further.
Shop now and enjoy the perfect cup of tea or coffee, every time.
Related Articles from the same category: