It's Getting Hot in Here: Comparing 4-in-1 Boiling Water Taps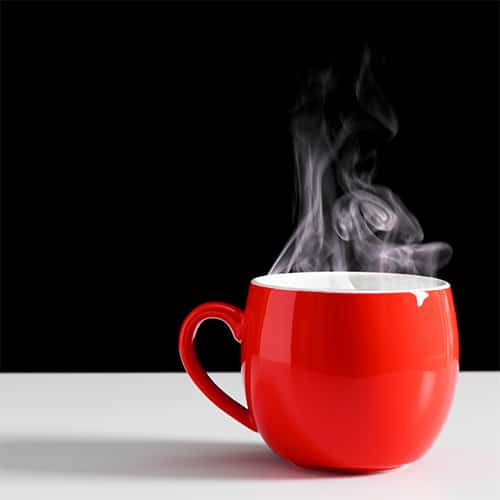 In recent years, 4-in-1 taps have become a mainstay of the modern kitchen. Offering far more functionality than a basic mixer tap, they still deliver cold and hot water directly from the mains but with the addition of boiling water and/or filtered water. This means you can access pristine water straight from your countertop at a spectrum of temperatures perfect for a busy home.
There are lots of competing taps on the market, however, not all are created equal. We're saving you the hassle of comparing each one by looking at three of the most popular: the Qettle Original, Minerva Helix and our very own Quantum model.
Price
Cost is pivotal when comparing products - let's see how the options weigh up:
| | |
| --- | --- |
| Tap | Price (as of July 2022) |
| Quantum                                 | From £469 |
| Qettle Original                          | From £495 |
| Minerva Helix                            | From 1,747 |
It's easy to see which of these models is the most budget-unfriendly. At over 3x the cost of the other two models, the Minerva Helix carries a far heavier price tag. If you have a fixed budget or your renovations are extensive, consider whether splashing out on this model is right for you.
Finishes
Appearance is often second to price, so here we'll compare what each model offers by way of finishes:
| | |
| --- | --- |
| Tap | Finishes |
| Quantum                            | Matt Black (D-Shape), Matt Black, Brushed Nickel, Chrome & Copper |
| Qettle Original                   | Steel |
| Minerva Helix                   | Champagne Gold, Stainless Steel, Industrial Black, Copper & Anthracite |
While the Quantum and Minerva Helix taps come in a plethora of different styles, the Quantum tap is the only one that offers a 'D-Shape' option. The Qettle Original, on the other hand, comes in just one, standard look. If appearances are paramount to your living spaces, consider whether a plain steel tap will tie into your unique style, or whether a different look would work better. In recent years, black boiling water taps, in particular, have sprung into fashion. Or perhaps a classic finish like copper could tie nicely into your cabinetry. Either way, the Helix and Quantum models offer plenty of looks to choose from.
Boiler size
The capacity of the boiler will decide how much boiling water you can access at a time. Sitting below your sink, it stores hot water ready for immediate use whenever it's required. Here's how the different models compare:
| | |
| --- | --- |
| Tap | Boiler size |
| Quantum                                    | 2.4L |
| Qettle Original                           | 2L, 4L (+£50), 7L (+£100) |
| Minerva Helix                             | 4.7L |
Of the three, the Qettle Original has the smallest standard boiler tank, however, the option is there to increase this to a 4L or 7L tank, which would cost an added £50 or £100, respectively. The Quantum comes in next with a 2.4L tank, followed by the Minerva Helix with a 4.7L tank. A smaller tank will save you valuable cupboard space, however, if you're in a particularly busy household or like to use a lot of boiling water to cook, you may be better off with a larger tank size. 
Safety features
Boiling water can be dangerous, however, all three of these taps offer a safety handle that prevents it from being turned on accidentally. In addition, the Minerva Helix has an insulated spout design which means the spout doesn't get hot when you run boiling water through it. All in all, it's easy to see that a lot of thought has gone into the safety of each model. Boiling water taps can be a safe alternative to kettles, and their safety handles offer a great line of defence against curious kids or pets.
Warranty
The last thing anyone wants is their 4-in-1 tap to become faulty, which is why many manufacturers offer a warranty. Let's check what the warranties are for our three models:
| | |
| --- | --- |
| Tap | Warranty |
| Quantum                                   | 5 years for tap, 2 years for boiler |
| Qettle Original                            | 2 years |
| Minerva Helix                          | 2 years on the tap, tank and filter housing |
While they all come with a warranty period, we're proud to say our Quantum model comes with 5 years warranty on the tap and 2 years for the boiler. That means our customers can depend on us for even longer to replace faulty parts, on the rare occasion something goes wrong.
Whether you're a self-confessed tea addict or a pasta connoisseur, you can say goodbye to a slow-boiling kettle and access piping hot water straight from your worktop using a 4-in-1 tap. The options we looked at today are all state-of-the-art, however, our best-selling Quantum tap inches ahead with a better price, more customisation and an extended warranty.
Can't decide? Why not enjoy a free 60-day trial of our Quantum tap first. Get in touch to find out more! Alternatively, head to our tap comparison guide to compare our full range of boiling water taps.
Related Articles from the same category: