10 Kitchen Renovation Mistakes to Avoid at All Costs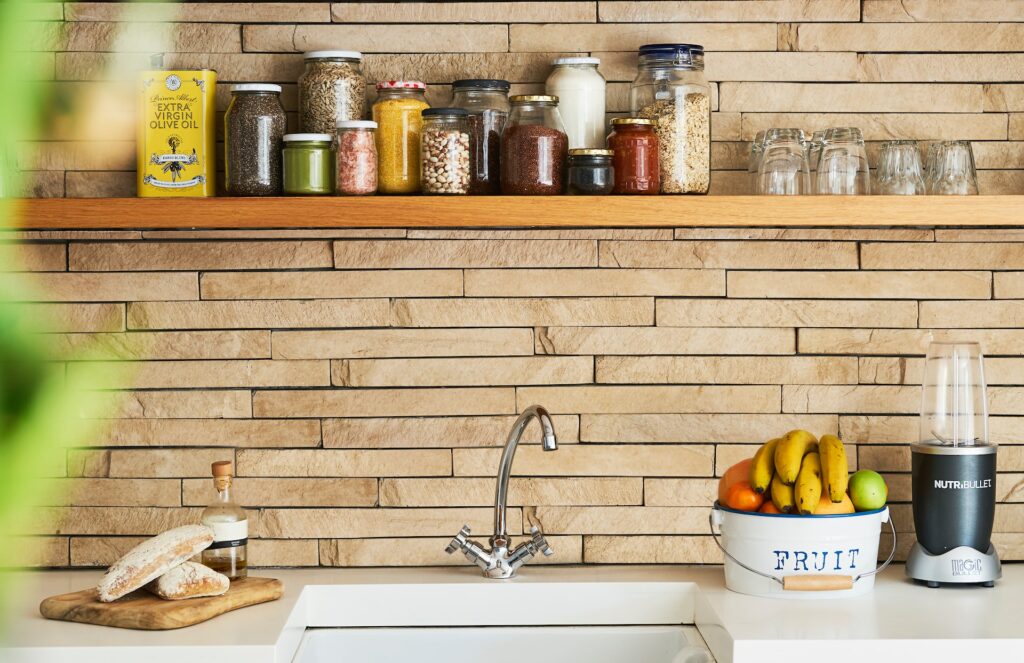 When you're renovating your kitchen, it's important to avoid making any common mistakes. Otherwise, you might wind up with a finished product that's less than perfect. Here are 10 of the most common kitchen renovation mistakes to avoid at all costs.
1) Not deciding on a consistent colour scheme
A consistent colour scheme is a necessary component for a well-designed kitchen renovation. Forgoing this element can lead to an overall kitchen design that looks disjointed and unfocused. To avoid these problems, it is best to decide on an overall colour palette and then stick with it throughout the entire process. Designers typically will create one unified look by starting with the base paint colours and then complimenting those with other tones and shades.
Doing so will ensure that your kitchen shows good design consistency even if you opt to go with multiple hues or shades of the same colour. It's also important to consider how different materials such as flooring, ceiling trim, cabinets and countertops contrast each other when considering not just overall colour but texture as well. Paying attention to all of these details will help you to achieve a professionally designed kitchen space that well represents your sense of style!
2) Overwhelming a small kitchen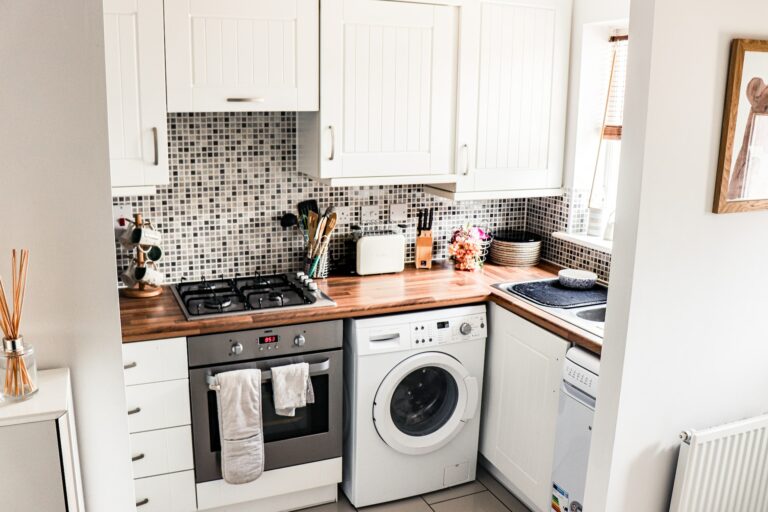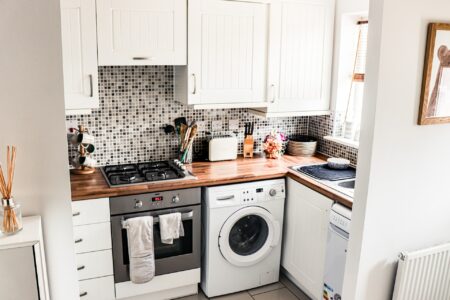 Remodelling a kitchen can be an intimidating and expensive task, and it is essential to do it right the first time. One of the biggest mistakes to avoid when remodelling a small kitchen is overdoing it. Tearing out walls, changing up the floor plan, and adding too many cabinets or appliances - all of these are great ideas for larger kitchens, but for smaller ones will only make them feel cramped and cluttered.
Keep the design basic and simple, sticking with neutrals that don't further overwhelm an already limited space. Updating existing cabinets with fresh paint and durable materials can both modernise and maximise space at the same time. Plus, updating one key feature like countertops or appliances can give a small kitchen a more substantial transformation than if multiple renovations were attempted.
3) Not building in enough space for storage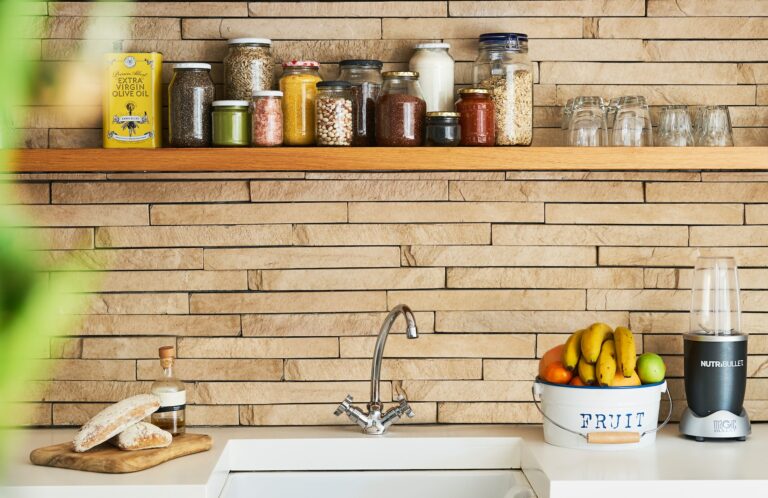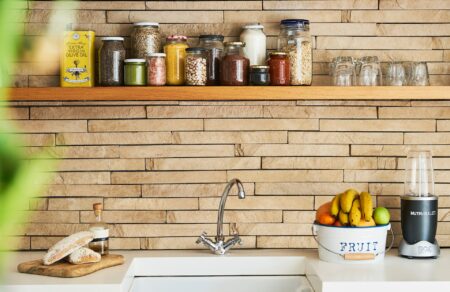 With the proper planning, your kitchen renovation can be a joy instead of a headache. One aspect that is often overlooked is storage space - without it, a stunning kitchen can quickly become cluttered and disorganized. Not building enough storage leaves no place to neatly store food items, cookware, and other kitchen essentials.
Instead of cramping the counters or putting things in drawers that don't fit well, do yourself a favour and incorporate lots of storage solutions into your renovation plans from the beginning. Drawers with dividers can help you easily keep items organized; pullout shelves allow for easy access to everyday items, and built-in cabinets let you get optimum use out of tall or oddly shaped areas for both décor items and kitchen supplies. A little forethought during the planning phase will ensure that your stunning new kitchen makes daily life easier, too.
4) Ordering in appliances last-minute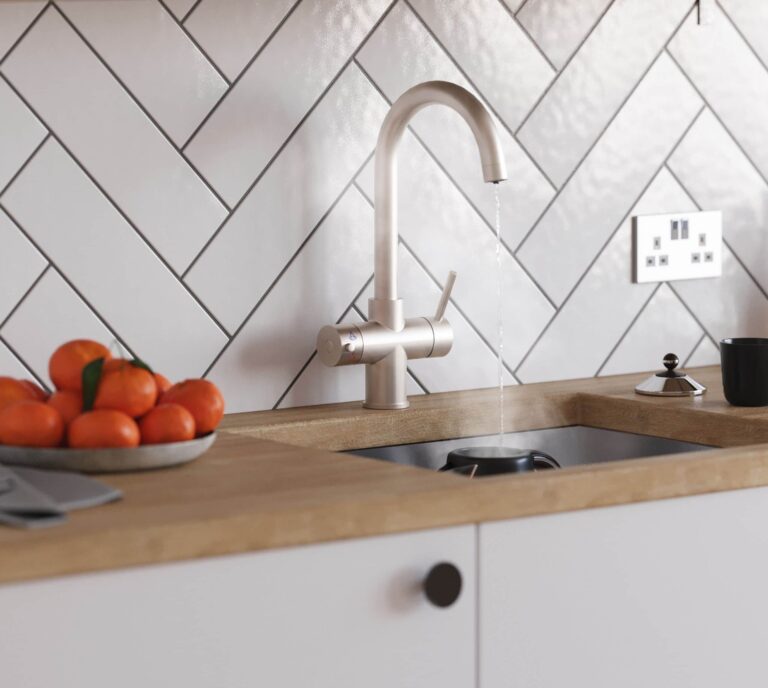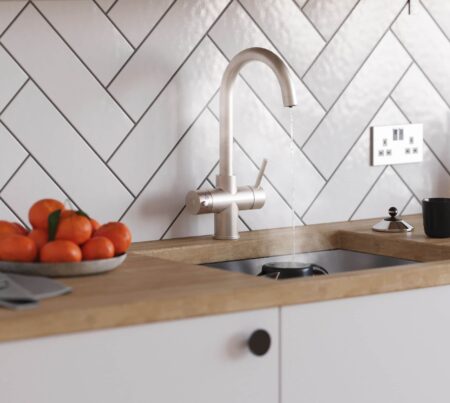 Renovating a kitchen can be stressful enough without the last-minute ordering of appliances adding to the chaos. It's a mistake that should be avoided as best you can. With regards to appliances, make sure you plan their purchase so that they can be delivered and installed on time. For example, if you are thinking of getting a boiling water tap fitted, then you need to factor in its installation beforehand so that it's up and running when your kitchen is ready for use. Last-minute ordering of appliances might just add delays and more stress so planning is key when renovating a kitchen - make sure both the purchase and installation of each appliance are already organised before any work commences.
5) Prioritising looks over functionality
When it comes to kitchen renovation, prioritising looks over functionality is a mistake that is best avoided. Although having an aesthetically pleasing space is important, for a kitchen to be truly successful it needs to be designed around the user's lifestyle and the function of the kitchen should always come first.
Taking into account factors such as how often you cook, the size of space available, key appliances needed and storage requirements will ensure you create a kitchen that is both pleasing to look at and also one that works well in practice. A great-looking kitchen won't feel so enjoyable if it fails to meet your basic daily needs and ends up causing more frustration than relaxation. Consider all angles when renovating your kitchen and take time to make your design decisions wisely for the best results.
6) Forgetting your budget
Home renovation projects can feel like a daunting task to undertake. While it's easy to get caught up in the excitement of picking out fixtures, appliances and colours for your new kitchen, forgetting about budgeting can be the mistake that leads your dream kitchen into an expensive nightmare. Before starting a kitchen renovation project, it is important to plan out both the material costs as well as labour costs associated with the project.
Utilising online estimators or consulting with professionals can help you estimate how much money you will need and avoid forgetting essential items that may affect your budget. Additionally, planning out each step of the process in advance can help you stay on target and remain within your limit. Your hard work in planning and staying mindful of your budget while renovating your kitchen will result in a stress-free completion.
7) Not hiring a professional when required
Kitchen renovations pose many complex problems, and without the help of a professional plumber and electrician, they can be all but impossible to complete. Hiring a plumber to work on your kitchen's pipes, troubleshoot any leaks, or install any fixtures you may need is an essential step. Not hiring one leaves homeowners with plumbing problems that may cost even more money down the line.
The same goes for an electrician to deal with wiring issues, ensure your outlets are set up in secure locations and avoid any potential fire risks. Without the advice or assistance of an experienced professional these tasks are simply too risky - not hiring one when required is a frustratingly avoidable mistake that can have long-term repercussions.
8) Not considering lighting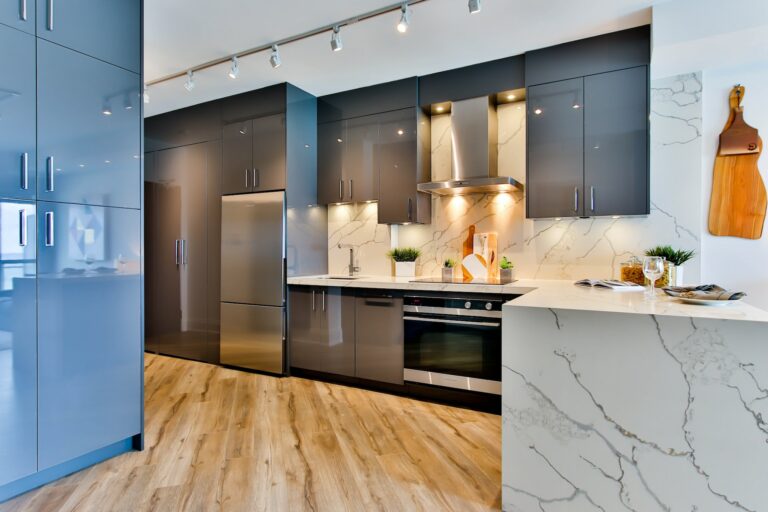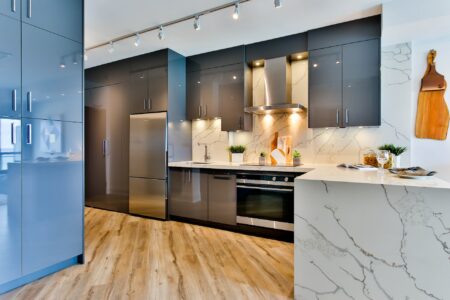 When planning a kitchen renovation, it's easy to get lost in the details such as colours, materials and finishes. But there's one important detail that often gets overlooked - lighting. Not taking proper consideration for lighting when renovating the kitchen can have a drastic impact on the overall aesthetic of the room. Thoughtful lighting arrangements can contribute to creating an inviting atmosphere and ensure the design stands out from its peers.
With modern LED bulbs lasting up to fifteen times longer than regular incandescent bulbs, they can help create custom lighting fixtures while curating energy costs as well. An energy-efficient kitchen goes beyond appliances and is an integral part of any renovation; investing in proper light fixtures should not be ignored at all costs!
9) Not consulting your family on design choices
When renovating a kitchen, it is all too easy to overlook the importance of consulting your family before making design choices. Unfortunately, making this mistake can potentially ruin the entire renovation process and result in costly losses and frustration. Consulting your family on their thoughts and preferences before any design choices will ensure that all parties involved are happy with the outcome.
Not only will this lead to a stylish kitchen that caters to everyone's tastes, but it will ensure that no one feels overlooked or left out. On top of creating a space that everyone loves, simple communication can save time, money, and headspace in the long run. By taking the time to involve your family in the design process from start to finish, you can avoid any major regrets when all is said and done.
10) Cutting corners (& quality)
During a kitchen renovation, it's important to exercise caution. No matter what your budget is, choosing cheaper materials or trying to cut corners may end up costing you far more in the long run – both in dollars and overall quality. Going for the cheapest option may seem like a good idea at first, but often ends up resulting in lower-quality appliances and kitchen finishes that won't last nearly as long as investing in higher-grade materials.
One great way to make sure you don't succumb to cut corners is by getting feedback from professionals who understand what materials are available and how they perform over time. It never hurts to take expert advice and will result in a much better outcome than going with something just because it appears to be the most cost-effective choice!
Conclusion
Kitchen renovations can be costly and time-consuming endeavours, so it's important to avoid making common mistakes. By following the tips in this post, you can make sure your kitchen renovation goes as smoothly as possible. Have you recently undergone a kitchen renovation? If so, we want to hear from you! Share your story in the comments below, and tell us what went well and what didn't.
Upgrade the way your kitchen works with a boiling water tap. Find out more about how a boiling water tap works here.
Related Articles from the same category: