Kitchen Cabinet Ideas: How to Achieve Picture-Perfect Cupboards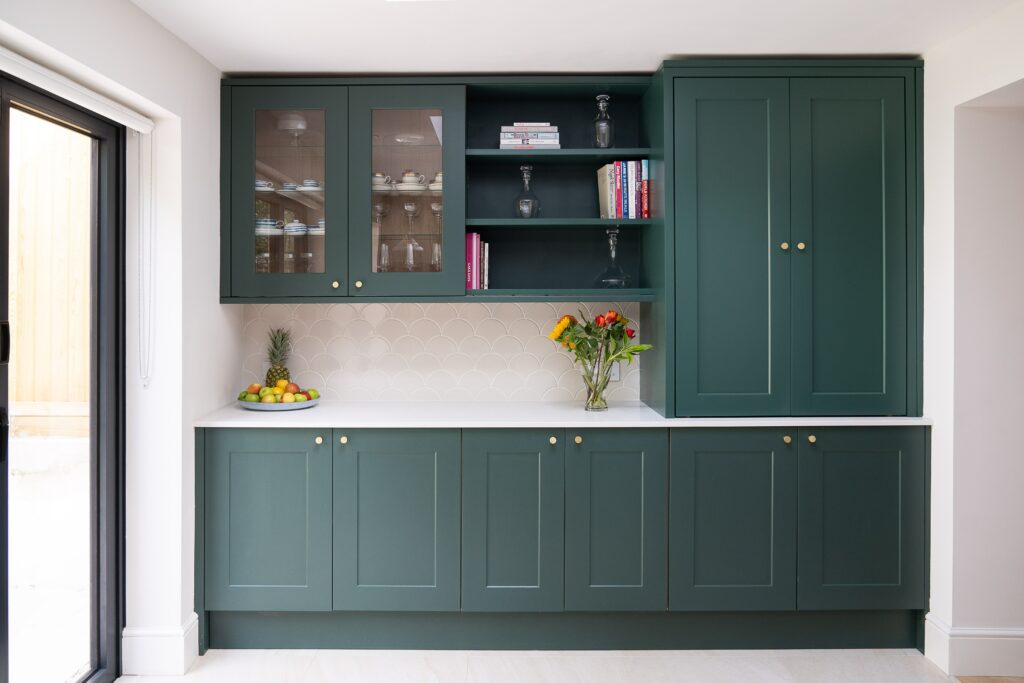 How many times have you admired someone's kitchen on social media and wished your cupboards looked that good? The good news is that with a few simple tips, you can achieve picture-perfect cabinets in your own home. Keep reading for our top tips on everything from cabinet organization to paint selection. By the time you finish this post, you'll be itching to get started on your kitchen transformation! 
Looking for more ideas? Check out our post on remodelling your kitchen on a budget!
Match your cabinets and appliances
Any kitchen remodel starts with the cabinets. They set the tone and style for the entire space, and their colour and finish can make or break the look of the room. When choosing cabinets, it's important to keep in mind not only the style of the room but also the other elements in the space. For example, if you have stainless steel appliances, you'll want to choose cabinets that complement that finish. The same is true for hardware. If your appliances have sleek, modern lines, you'll want to choose cabinet hardware that has a similar look. By taking into account all of the elements in your kitchen, you can create a unified and stylish space that will be the envy of your friends and family.
Choose an on-trend black-on-black kitchen cabinet design
The black-on-black kitchen cabinet design is a modern and stylish choice for your kitchen. The dark colours create an elegant and sophisticated look that is perfect for entertaining. The contrast of the black cabinets against the white countertops and backsplash is stunning. Additionally, black-on-black is a versatile colour scheme that can be adapted to any style of kitchen. Whether you prefer a traditional look or a more contemporary style, black-on-black cabinets will give your kitchen the update it needs.
Mix up kitchen cabinetry materials
If you're planning a kitchen renovation, one of the decisions you'll need to make is what material to use for your cabinetry. There is a wide range of options available, from traditional wood to modern metals like stainless steel. One trend that has been gaining popularity in recent years is mixing up different materials. For instance, you might pair wooden cabinets with bronze hardware or opt for matching copper boiling water taps and copper handles. This can give your kitchen a unique look that sets it apart from the rest. Plus, it can also make your space more functional by allowing you to mix and match different materials to suit your needs. So if you're looking for something a little bit different, don't be afraid to mix up your cabinetry materials.
Choose height over depth for small kitchen cupboards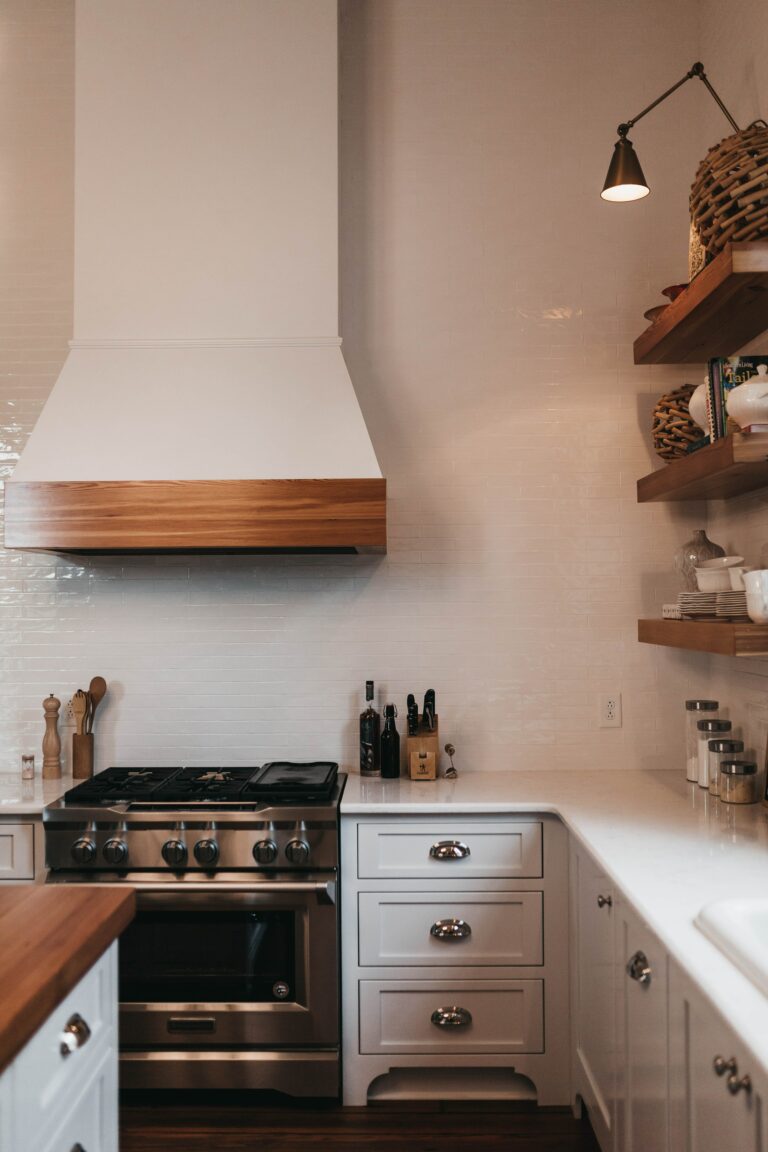 When it comes to small kitchen design ideas, choosing height over depth can help to create the illusion of more space. By installing taller cabinets and shelves, you can maximise the vertical space in your kitchen. This can be especially effective in a narrow room where every inch counts. In addition to making the most of your limited space, tall cabinets and shelves can also be more practical than their lower counterparts. They provide easier access to items that are stored up high, and they can help to prevent items from being lost at the back of a cluttered cupboard. When weighing up small kitchen design ideas, remember that tall cabinets and shelves may be the best option for creating a more spacious and user-friendly kitchen.
Go for modern, handleless cabinets
If you're planning a kitchen remodel, one of the most important decisions you'll make is choosing your cabinets. Cabinets set the tone for the entire room, so it's important to choose a style that fits your overall design scheme. One trend that's been gaining popularity in recent years is handleless cabinets. Handleless cabinets have an undeniably modern look that can create an open, uncluttered aesthetic in your kitchen. What's more, they're incredibly easy to clean and maintain, making them a great choice for busy homes. So, if you're looking for a contemporary, practical option for your kitchen cabinets, handleless cabinets are worth considering.
Go for classic grey cabinets
When it comes to kitchen cabinets, there are endless colour and style options to choose from. But if you're looking for a timeless look that will never go out of style, grey is the way to go. Grey has become one of the most popular cabinet colours in recent years, and it's easy to see why. Grey cabinets can instantly give your kitchen a more sophisticated look, and they can be paired with almost any other colour or style. Whether you prefer a light and airy look or a darker and more dramatic vibe, grey cabinets are sure to give your kitchen the update it needs. Plus, they're easy to maintain and will always look chic. So if you're ready for a classic look that will never go out of style, opt for grey cabinets the next time you update your kitchen.
Deep green kitchen cabinets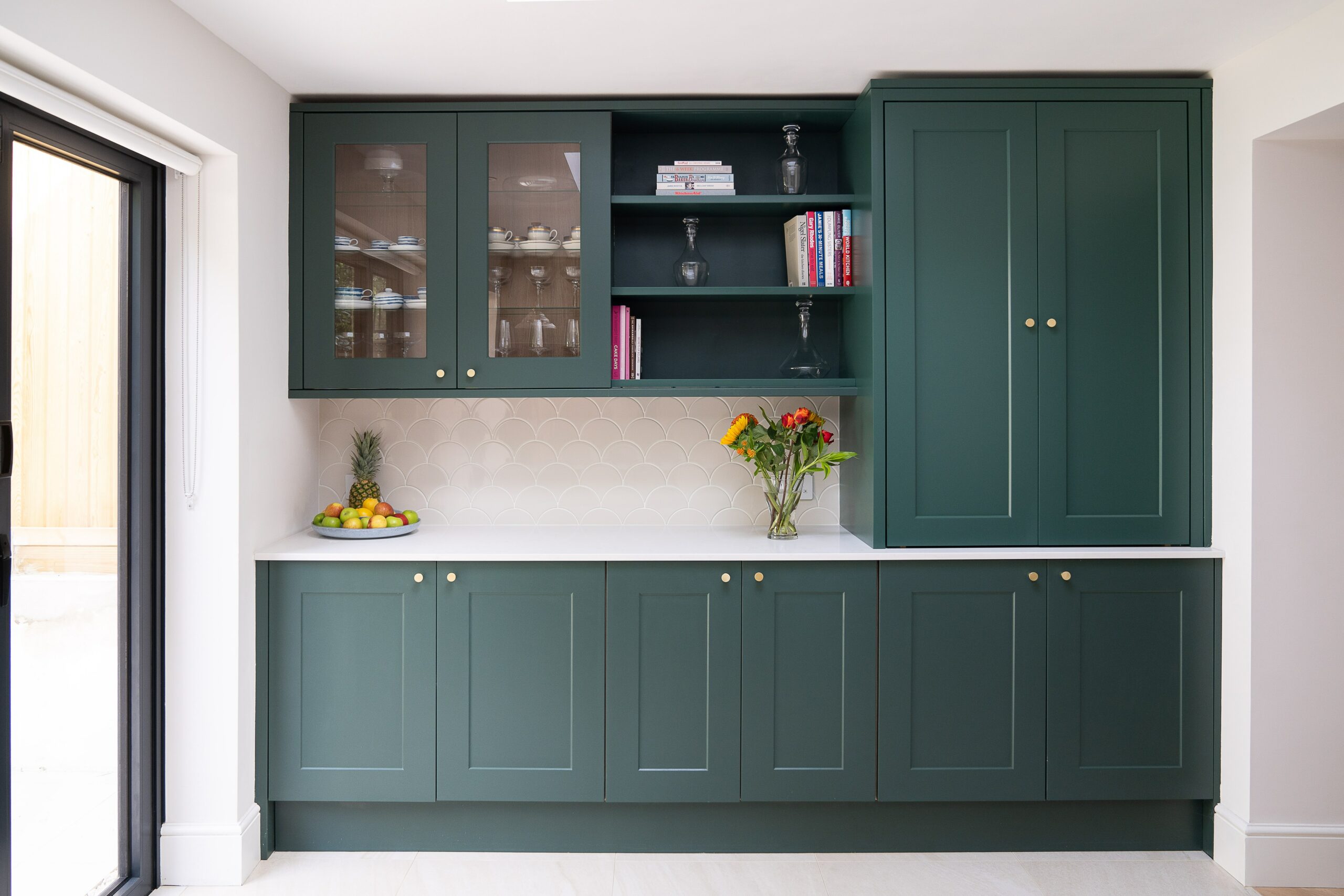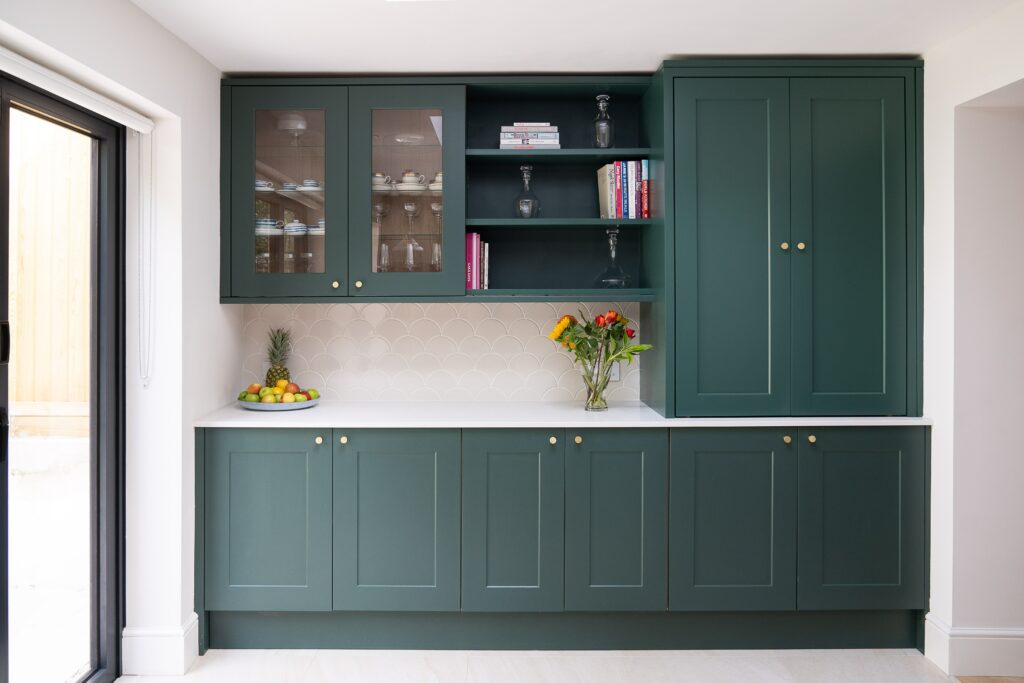 Deep green cabinets are the way to go if you're looking to add a pop of colour or create a calming oasis in your kitchen. Not only do they provide a rich, grounding colour, but they also can make a small space feel larger and more open. If you're looking for a colour that will pair well with both light and dark worktops, green is an excellent choice. And if you're worried about your cabinets feeling too dark or dated, consider adding some glass hardware or splurging on a few high-end appliances in stainless steel. With a little bit of careful planning, deep green kitchen cabinets can give your kitchen the perfect mix of sophistication and playfulness.
Embrace solid wood kitchen cabinets
When it comes to kitchen cabinetry, wood is still the material of choice for many homeowners. Unlike cabinets made from particle board or other composite materials, solid wood cabinets can last for decades with proper care. In addition, wood cabinets can be refinished or repainted to give your kitchen a new look without the expense of replacing the entire cabinetry. However, perhaps the most appealing quality of solid wood cabinets is their natural beauty. Wood grain adds warmth and character to any kitchen, making it a more inviting space for family and friends. If you're considering new kitchen cabinets, be sure to give solid wood a closer look. You may find that it's exactly what your kitchen needs.
Conclusion
When it comes to kitchen cabinets, there are endless possibilities to choose from. Whether you're looking for a classic look or something more modern, there's sure to be a style that fits your needs. And with so many options available, it's easy to find kitchen cabinets that fit your budget as well. So if you're planning a kitchen remodel, be sure to give careful consideration to your cabinets. They'll set the tone for the entire space and can make a big impact on the overall look and feel of your kitchen.
Find out more about renovating your kitchen. Alternatively, head to our ultimate guide to boiling water taps to find out about this year's must-have kitchen appliance.
Related Articles from the same category: