New Kitchens: How Much Should You Expect to Spend in 2023?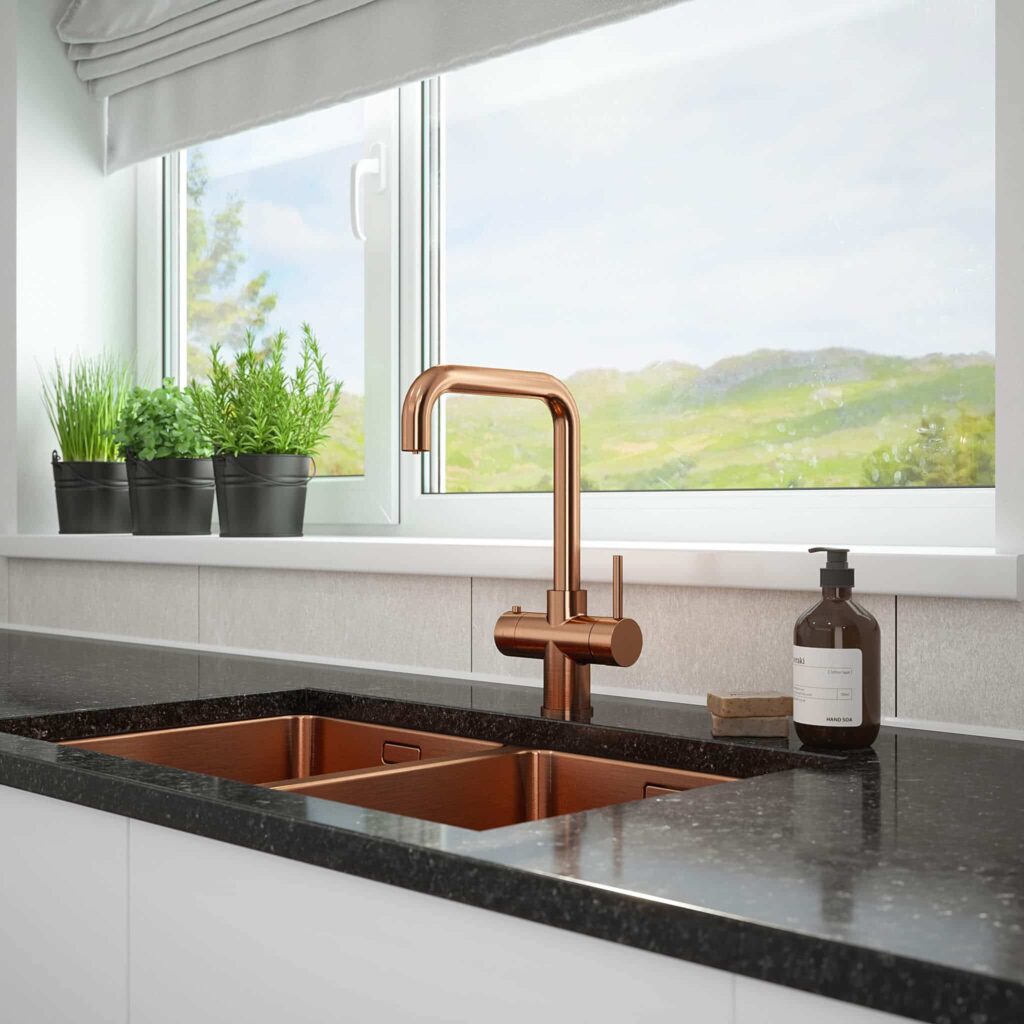 Do you want a beautiful, modern new kitchen this year? It can be an exciting time to update your home and create a stunning space for everyone in the family to enjoy. But before you get started on ripping out cabinets and ordering new tiles, it's important to understand the cost of a new kitchen in 2023. What should you expect? We'll dive into all the details here so that you can make well-informed decisions when planning your budget.
What Is the Average Cost of a Kitchen Renovation in 2023?
According to industry estimates, the typical cost for a kitchen renovation is expected to be between £5,000 - £10,000. This amount can vary greatly depending on:
The size and scope of the kitchen remodel

The type of materials you choose

Any labour or installation services you require
If you want to replace your appliances and worktops without going through a full kitchen remodel, then expect to spend around £2,500 - £5,800 for materials.
The good news is that there are plenty of options available for even those working with a modest budget. It's all about doing your research and finding quality materials so that you can be sure to get great value for your money.

Factors That Affect the Cost of a New Kitchen in 2023
When it comes to remodelling a kitchen, the price tag can quickly skyrocket depending on many different factors. The size of the room as well as the quality of materials and appliances can significantly influence how costly the project will be. An open-concept layout with custom cabinetry and top-of-the-line counters and appliances may run up expenses much faster than using pre-made units.
Working with contractors who specialise in kitchen renovations can help keep costs under control, but it's important to remember that doing thorough research beforehand is key to getting value out of any renovation project.
Breakdown of Costs for a New Kitchen in 2023
It can be helpful to understand the different costs associated with a new kitchen. As a general rule of thumb, expect to pay around:
£2,500 - £5,000 for materials

£3,000 - £7,500 for labour and installation services

£1,500+ depending on the choice of kitchen appliances

£2,000+ for bespoke kitchens
All in all, you should expect to spend between £7,000 - 17,100 for a complete kitchen renovation. You may pay more or less depending on the type and size of your project.
Financing options are usually available to help cover larger expenses such as major appliances and fixtures, making the cost of a new kitchen far more manageable. Whether you choose to go big or small, creating a plan and understanding the breakdown of costs will give you power when it comes time to renovate your kitchen.
What Is the ROI of a Kitchen Renovation in 2023?
The return on investment (ROI) of a kitchen renovation in 2023 will depend on the quality of the materials and labour used, as well as the scope of the project. The additional value a new kitchen can add to your property is between 5-15%, depending on the size of the kitchen and how extensive the renovation was.
While there are no guarantees that every investment will pay off in the future, investing in kitchen renovations can result in a higher sale price if and when you decide to sell your home.

How to Save Money on a Kitchen Renovation in 2023
A kitchen renovation doesn't have to break the bank! With a little creativity, there are plenty of ways of saving money while still getting the look and feel you want. For example, deciding to keep your existing cabinets and just paint sand, or re-stain them can help reduce costs significantly. Additionally, shopping around for low-cost yet high-quality materials and tools helps lower expenses without sacrificing total project quality.
Finally don't forget smaller touches like painting accent walls versus changing the entire colour scheme in the room or using refurbished appliances instead of brand-new ones. With all of these cost-saving tips, you can achieve a stunning dream kitchen without breaking the bank.
Trends in Kitchen Design for 2023
Kitchen design trends have come a long way in recent years. Homeowners are now finding more modern and efficient layouts that allow them to maximise the space in their kitchens, which is why trends have been shifting away from traditional designs.
Popular elements of modern kitchen design include open plans with plenty of natural light, more natural materials such as stone countertops and wood cabinetry, and sleek appliances that provide ease of use and convenience. Many homeowners also choose to integrate smart technology into their new kitchens, including cutting-edge refrigerators with screens that can be used to access recipes or monitor their contents. Additionally, environmentally conscious homeowners are emphasizing energy-efficient features like LED lighting and Smart home appliance control systems.
The range of options has made it easier than ever for people to create a kitchen that is not only aesthetically pleasing but also serves their lifestyle needs in terms of function and convenience.
Choosing the Right Contractor
When it comes time for a much-needed kitchen renovation, selecting the right contractor is essential. Finding someone who has expertise in the field and years of experience, as well as a keen eye for design and detail can help you achieve the perfect kitchen that fits your family's style and needs. Take time to review potential contractors' portfolios, as well as their references, to make sure that they have the capabilities to transform your kitchen into something truly special.
By understanding contractors' insurance status, you are protected from any liability issues that may arise from unforeseen circumstances during the process. It's important to select a contractor who fully understands your expectations and will complete your project on time and within budget while still providing the highest level of quality craftsmanship.
Mistakes to Avoid When Fitting a New Kitchen
Fitting a new kitchen is a big undertaking, and it's important to make sure everything is done correctly. To ensure a successful renovation project, it's best to avoid common mistakes such as making hasty decisions about design, overlooking the need for adequate storage, neglecting ventilation requirements and failing to assess budget constraints.  
Overlooking important details such as available space in work areas or ensuring there's enough cupboard and drawer organisation can cause serious issues further down the track. It's important to plan ahead and make sure that accessibility is also taken into account, considering all aspects of door widths, filter access and easy movement from bench top to sink.

Conclusion
Kitchens are a worthwhile investment if you do your research and put in the effort to create the ideal kitchen you have always wanted. We suggest considering a few factors – affordability, functionality, style, and longevity. With these in mind, when planning to upgrade your kitchen in 2023, you can expect to spend an average of ten pounds.
This can fluctuate depending on the size of your kitchen and the materials used. Ultimately, it's up to you to decide what budget range works best for your needs and lifestyle. Keep in mind that although it's important to stick to a budget, your health and safety should also be at the forefront of your decisions.
Our boiling water taps are the ideal upgrade for a new kitchen, saving you time every single day. Find out more about how a boiling water tap works.
Related Articles from the same category: