9 Transformative Ways to Upgrade Your Kitchen in 2023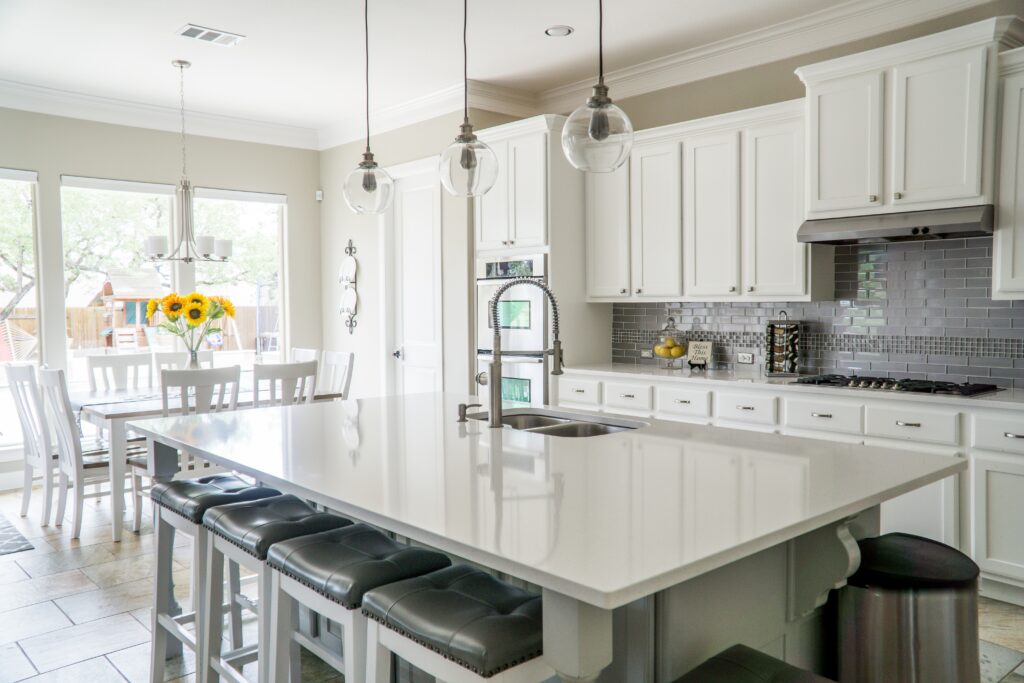 Is it time to transform your kitchen and take your home cooking to the next level? You may be surprised at how much of a positive impact some simple upgrades can have on your culinary experience. From energy-saving appliances to modern storage solutions and sophisticated lighting, there are plenty of ways you can upgrade your kitchen in 2023 and make lasting improvements that will enhance both its style and functionality. In this blog post, we'll explore 9 transformative updates that will help you create a space you'll love cooking in!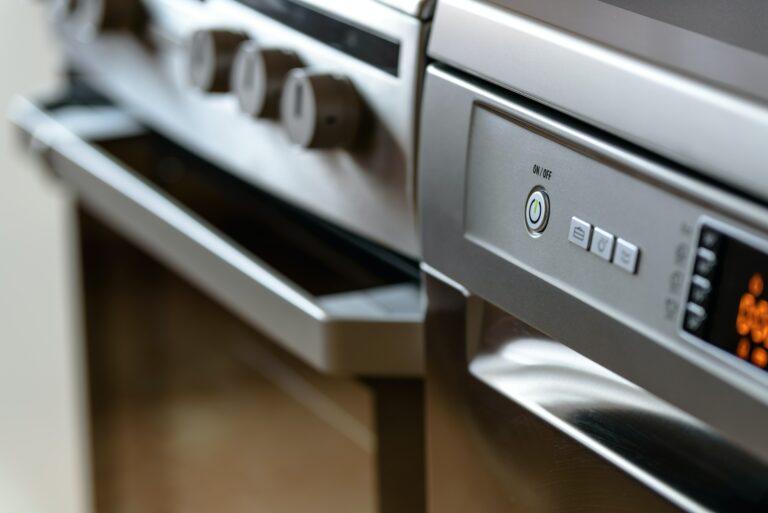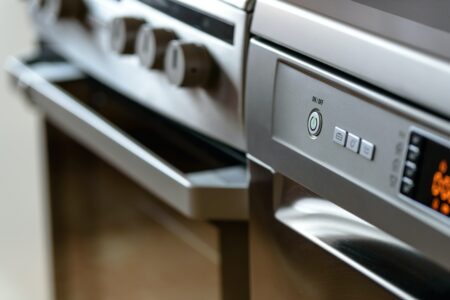 1. Use smart technology to streamline your cooking process
Smart kitchen technology has revolutionised the way we prepare meals and interact with our kitchens. Using the cutting-edge tech that has been designed to ease our lives, homeowners can now use voice commands on Alexa, Google Home or control devices to adjust their oven temperature or check the security of their fridges. Smart technology in the kitchen can make it easier to prepare meals by making sure ingredients are always on hand, suggesting ingredient substitutions when needed, and organizing recipes into custom menus.
Smart kitchen gadgets include Wi-Fi-enabled refrigerators, connected microwaves and food scales, automated trash cans and even responsive faucets. Not only can these devices make meal prep easier, but they can also save you time throughout your day. With a few taps on your device screen or a simple voice command, you can instantly check your pantry for missing groceries or monitor what's cooking in the oven. Smart appliances can do things such as automatically tracking the expiration dates of food items, ordering new grocery items when they run out or are close to their expiration date, and even alerting you if an item is recalled.
2. Swap out your old fridge for a new smart model
Smart fridges have become an increasingly popular option for the modern household. This smart technology comes equipped with a variety of features that can greatly improve convenience and efficiency in terms of food preparation and storage. Many smart fridges even boast internet connectivity, allowing users to access features like online recipes and grocery lists, and even keep track of refrigerator contents from virtually any location. Upgrading your refrigerator to a new smart model not only adds convenience but also helps reduce your energy costs.
Unlike traditional models, smart fridges come with sophisticated climate management systems such as twin cooling, which means that every portion of the fridge is optimally cooled to conserve power and keep food fresh. Smart fridges can also issue reminders when food is about to expire, helping you save money on groceries by reducing the loss of spoilt items. While these gadgets undoubtedly come with a hefty price tag, savvy shoppers may view them as an investment rather than a luxury item - especially when the refrigerator's many features offset some of the other costs that would be associated with traditional models.
3. Upgrade your outdated worktops
Upgrading your outdated worktops is a great way to instantly transform the look of your kitchen, as well as add value to your home. Contemporary options now offer an affordable and stylish way of reviving tired walls and blending them with modern designs. Whether you go for a sleek quartz, granite, concrete or marble top or opt for a more daring worktop with eye-catching patterns, you're sure to be pleased with the end result. Be sure to shop around for different materials, shapes and prices to find the perfect combination of aesthetics and affordability. In no time, you'll have an upgraded kitchen that looks fresh and feels expensive.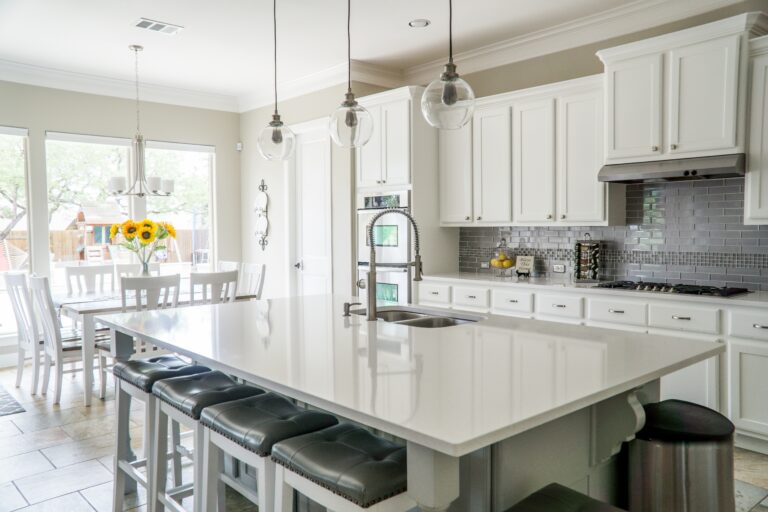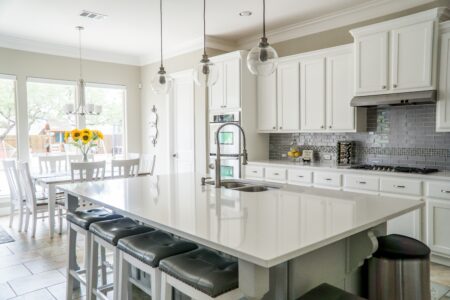 4. Invest in solar panels to power your kitchen appliances
Investing in solar panels for your kitchen appliances is a smart way to reduce electricity bills and contribute to the environment at the same time. Not only are the savings substantial, with payback times typically being 2-4 years, but you can also make a solid contribution towards reducing global pollution levels by making sure that your kitchen runs on clean energy. Solar panels also provide you with reliable power sources as long as there is sunshine, meaning you will never have to worry about losing electricity due to emergency maintenance or natural disasters like a power outage. With solar panel prices becoming more affordable these days, investing in this clean energy source has never been easier.
5. Switch your old tap to a boiling water tap
Installing a boiling water tap in your kitchen is one of the best ways to make life a little easier. Not only does boiling water come with the flick of a switch, but it also frees up room on your kitchen side and saves energy by boiling only what you need. With a boiling water tap, you can enjoy instant hot beverages and noodles, sterilise utensils for food preparation faster, and make better use of boiling for various delicious recipes without waiting for a kettle or pan to boil.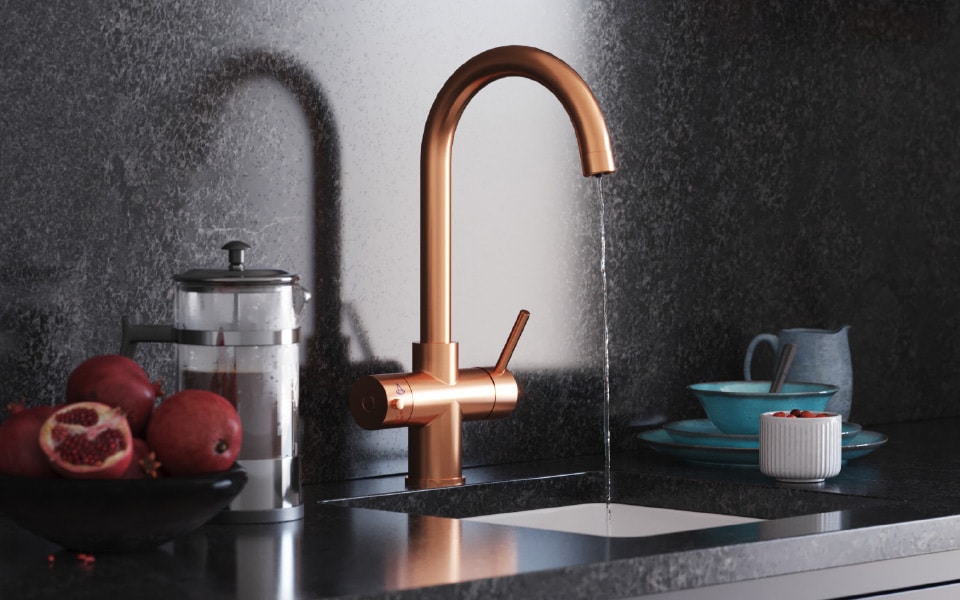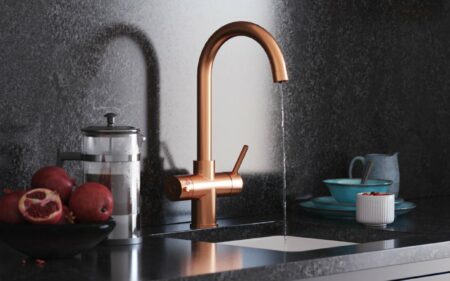 6. Use feng shui to change your kitchen layout
Feng shui is an eastern practice that aims to help people optimise their environment to bring them the best possible level of energy and luck. It takes into account elements like kitchen layout and the placement of windows, doors, and furniture in order to generate harmonious energy throughout a space. Positioning these objects in particular ways, feng shui believes it can greatly improve a person's overall quality of life. For kitchen design specifically, practitioners point out that clutter should be avoided at all costs and strategic kitchen layouts should emphasize open flow from one area to the next.
With careful attention to feng shui principles, you can expect your kitchen - and its energy - will soon start feeling organised and inviting. Sprucing up your kitchen layout can be an exciting journey and with the principles of feng shui, you can create a kitchen that's as soothing to the eye as it is efficient. The most important principle involves creating a balance between opposing elements. For example, choosing kitchen appliances and furnishings that are made of Earth elements, such as wood and stone, will bring a sense of grounding to your kitchen design. Of course, the ideas don't stop there – selecting vibrant colours and candlelight will invoke feelings of warmth and nourishment, essential for any kitchen.
7. Maximise available space with clever storage
It's essential to make the most of the kitchen layout available in order to maximise storage potential. A kitchen with a classic galley-style setup will benefit most from vertical storage solutions such as suspended shelves and wall hanging rails; while an L-shaped kitchen should incorporate corner storage cabinets, drawers adjacent to appliances, and free-standing island units. Floorspace can be used by integrating nook and cranny shelving displays, kitchen trollies, and dedicated cookware stands. If positioned towards the centre of the kitchen or directly under windows or onto the worktop neighbouring surfaces can also double up for practical storage.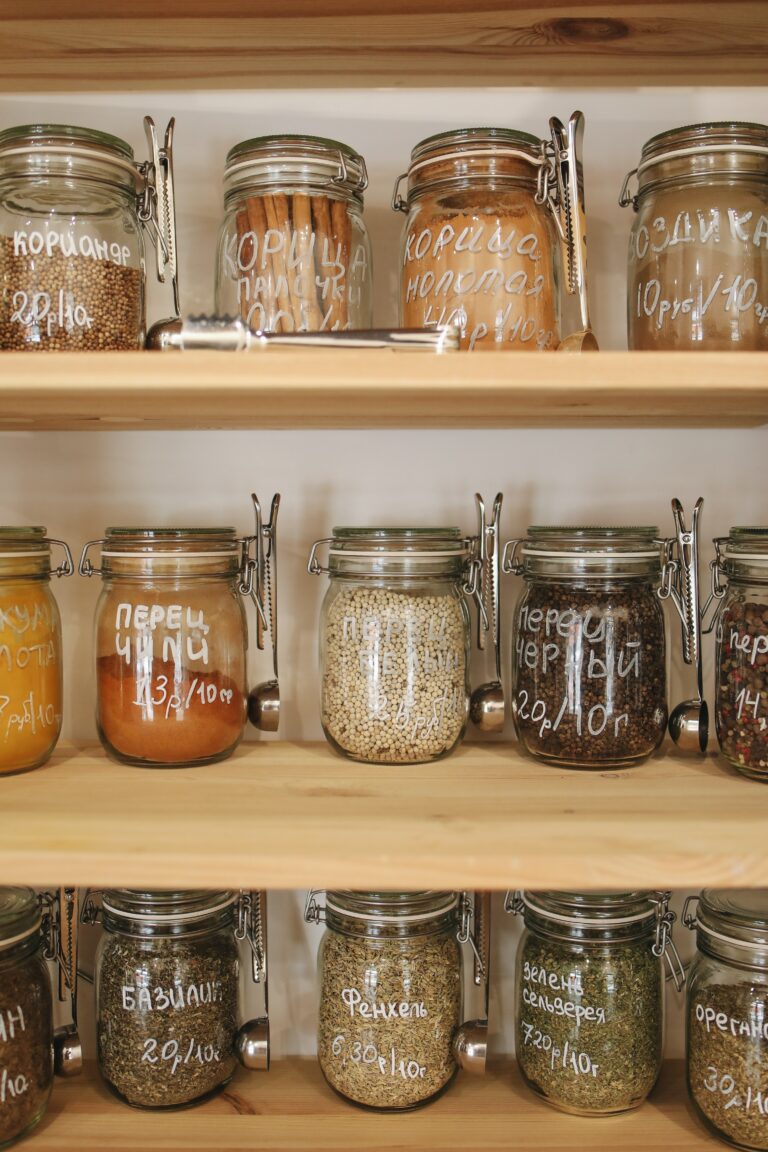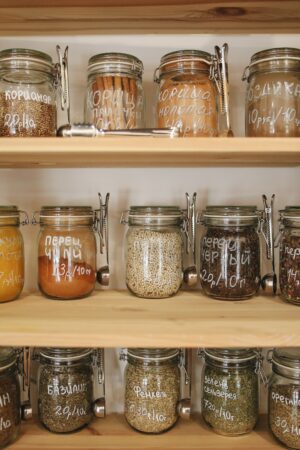 8. Re-tile your backsplash for instant impact
Updating your kitchen backsplash with fresh and modern kitchen tile is an excellent way to add both visual interest and enhance the overall look and feel of your kitchen. Whether you opt for a simple, traditional white subway tile or an extravagantly patterned kitchen tile, adding this fun design element can instantly have a huge impact on your kitchen. Kitchen tile options are endless, so take some time to find the right style and colour that best suit the aesthetics of your kitchen. Consider mixing different shapes of kitchen tiles for that beautiful designer look that you see in Instagram pictures, or use uniform kitchen tiles for a more timeless and classic vibe. Whatever your choice may be, investing in kitchen tiles will drastically improve the entire look of your kitchen.
9. Repaint your kitchen cabinets
Sprucing up kitchen cabinets is a great way to make a dramatic difference to the overall look and feel of your kitchen. Repainting kitchen cabinets can be a daunting task, but with the right preparation, tools and materials, it can almost be enjoyable! Before starting, you'll need to clean any build-up off of the existing kitchen cabinets, fill any holes with wood filler, sand down the surface as necessary and prime before painting.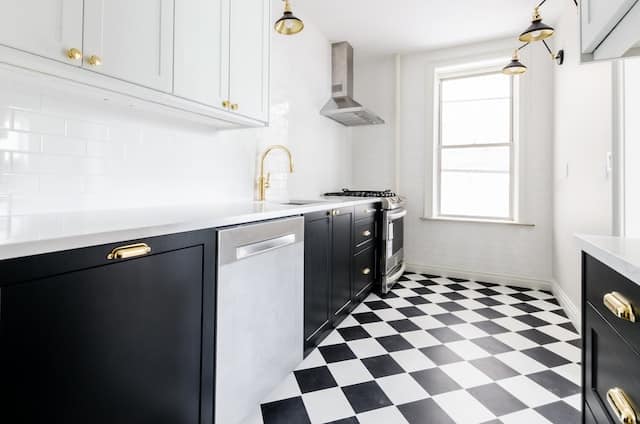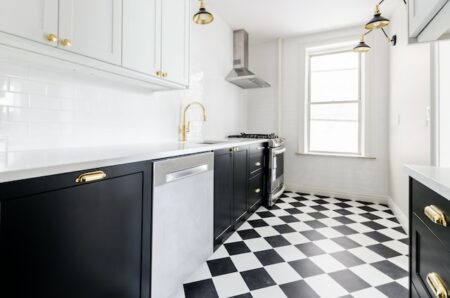 After that comes the fun part of selecting an appropriate colour and designing your kitchen walls to match your new kitchen cabinets; this is where you can get creative and allow your unique style to shine through. Finally, paint two or three thin coats onto each kitchen cabinet for best results, sealing it with sealer once complete. Now you'll have kitchen cabinets that turn heads - all with a fraction of the cost of replacing them entirely!
Conclusion
Upgrading your kitchen is an ongoing process, filled with exciting possibilities. As trends change, you can use these ideas to make sure you stay up-to-date and design a space that makes your everyday life easier. Investing in modern appliances, playing around with colour and texture, and working with professional designers can all help you create a kitchen that perfectly speaks to your style and needs. Don't be afraid to get creative and experiment!
Transform the way your kitchen works with a state-of-the-art boiling water tap. Find out more about how a boiling water tap works.
Related Articles from the same category: