Kitchen Hot Water Taps: Athena vs Fohen Fahrenheit vs Grohe Red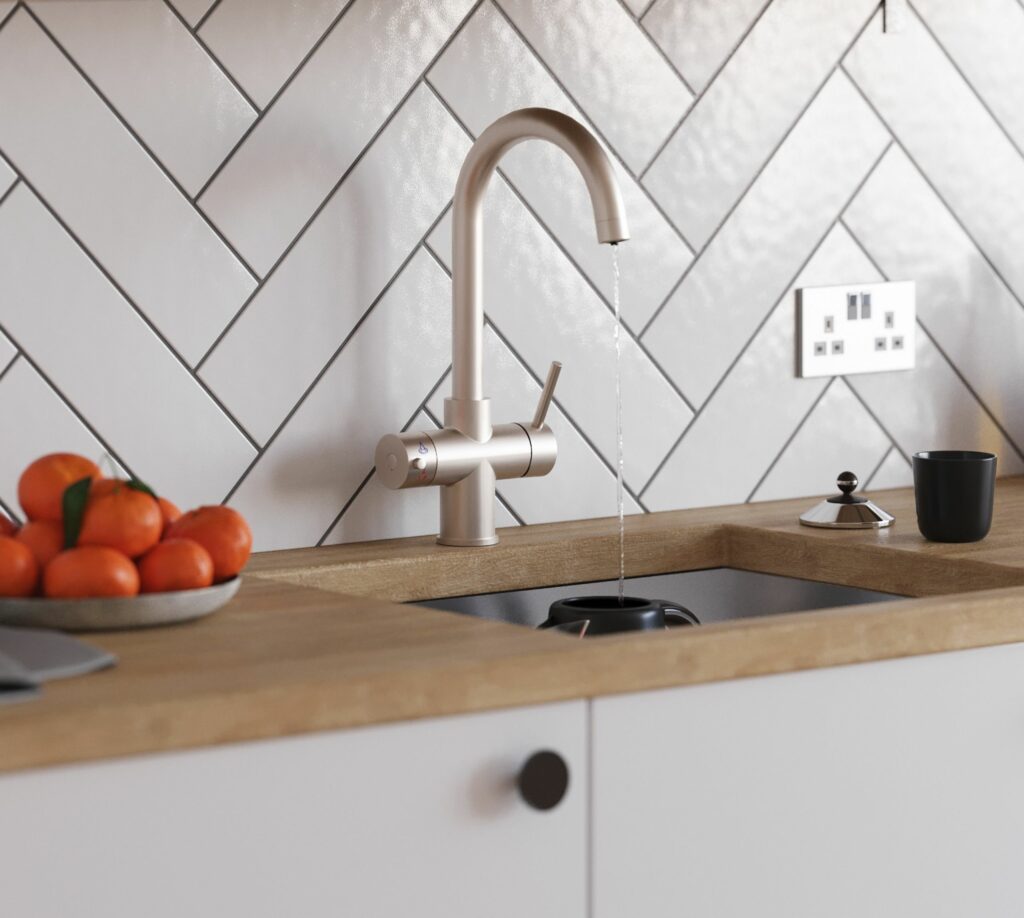 Designing a new kitchen - or renovating an existing one - can take you on a journey through all manner of technical specifications and complex costs. It can become confusing to keep on top of everything when there are so many variables out there, but getting the right fixtures and fittings can make or break your kitchen's form and function. 
Modern homes require a modern tap. Thankfully, taps are more sophisticated than ever, and homeowners are increasingly choosing taps that can dispense boiling water in addition to regular hot and cold water. As experts in hot water taps, we've made your life easier by stacking three popular models side-by-side to reveal what you should look for and how they compare.
Let's take a closer look at our Athena tap, the Fohen Fahrenheit tap and the Grohe Red tap.
Price
First things first: let's talk numbers. Home renovations are often not cheap, with bills quickly racking up when it comes to tech and fittings. How do our test subjects compare?
| | |
| --- | --- |
| Tap | Price (as of July 2022) |
| Athena | From £369 |
| Fohen Fahrenheit                           | From £469 |
| Grohe Red | From £1,533 |
It's clear to see there is a wide range of price points when it comes to boiling water taps. At over 4x the cost of the Athena, the Grohe Red is the most costly of the bunch. The Fohen Fahrenheit is over £1,000 cheaper - though the Athena is £100 cheaper still. For homeowners who need to stick to a modest budget, it's clear who the frontrunner would be. 
Finishes
For interior design connoisseurs, picking a matching aesthetic to tie into a theme can be just as important as the function itself. Let's see what each tap offers in terms of customisation:
| | |
| --- | --- |
| Tap | Finishes |
| Athena | Swan or D Neck | Chrome, Brushed Nickel, Matt Black, Brushed Gold or Copper  |
| Fohen Fahrenheit           | Polished Chrome, Matt Black, Brushed Gold, Unfinished Brass, Gunmetal Grey, Brushed Nickel, Polished Bronze, Champagne Gold, Polished Nickel, Titanium Gold, Silk White & Satin Pink |
| Grohe Red | Stainless Steel |
With an astounding 12 colour choices, the Fahen Fareinheit leads the pack. It includes standard kitchen colours like 'Polished Chrome', 'Matt Black' and 'Unfinished Brass', along with alternative options like 'Silk White' and the bombastically bright 'Satin Pink'. Close behind, the Athena tap comes in two spout shapes and 5 different colour choices - making 10 combinations in total. If the shape of the spout is important, the Athena wins out as the only tap to offer two options.
The Grohe Red falls behind on aesthetic choices, with just one: its standard 'Steel' look. If your home has a cohesive look that involves other metals or colours, this model may not be right for you.
Boiler size
Back to function: the size of the boiler tank dictates how much hot water can be drawn at a time - which is, of course, an important factor when choosing a hot water tap.
| | |
| --- | --- |
| Tap | Boiler size |
| Athena | 2.4L |
| Fohen Fahrenheit                           | 2.4L |
| Grohe Red | 3L, 5.5L (+£194) |
Inching slightly ahead, the Grohe Red comes with a 3L tank as standard. Compared to the Athena and Fohen Fahrenheit taps, which both come with a 2.4L tank, the Grohe Red, therefore, has the capacity to dispense more boiling water without pausing to reheat. The Grohe Red also has the option of a tank upgrade, taking it from a 3L to a 5.5L at the added cost of £194. 
As capacity goes, the standard tank sizes aren't too different from each other. A 2.4L tank will already hold enough water to dispense 5-6 cups without reheating, which takes roughly 4 minutes for the Athena model. Unless you have a household requiring large amounts of boiling water in a short space of time, a 2.4L tank is often more than big enough to handle day-to-day use.
Water types
These days, taps can come with all sorts of features to take them from basic to advanced. Take a look at what kinds of water these three tap models can dispense:
| | |
| --- | --- |
| Tap | Can dispense |
| Athena | Cold, hot, boiling |
| Fohen Fahrenheit                           | Cold, hot, boiling |
| Grohe Red | Cold, hot, boiling |
As you can see, all three taps are neck and neck, with the ability to dispense cold and hot water through a standard mains mixer, plus boiling water using the in-cupboard boiler. This makes cooking and cleaning far easier than before, saving you time waiting for water to boil on the stove or in a kettle.
Safety features
With taps becoming more and more sophisticated, safety is often a big concern for parents. Thankfully, the industry knows that safety isn't up for negotiation. All three taps demonstrate this by having child-proof locks, preventing little hands from accessing hot water when parents aren't around. The Grohe Red does this with a button and accompanying LED lighting system to show when the child-lock is on or off. The Fohen Fahrenheit and Athena taps, on the other hand, use a spring-loaded safety handle. 
Warranty
Faulty appliances can prove to be a real headache, which is why looking at what warranties are offered can save costs and stress down the line. Let's examine the warranty periods for our three boiling water taps:
| | |
| --- | --- |
| Tap | Warranty |
| Athena | 5 years for tap, 2 years for boiler |
| Fohen Fahrenheit                           | 2 years (upgrade to 5 for £175) |
| Grohe Red | 2 years (+1 year upon registration) |
The Athena tap strides ahead when it comes to warranties, offering 5 years warranty for the tap and 2 years for the boiler. The Fohen Fahrenheit and Grohe Red taps come with 2 years as standard, which can be extended by 3 years or 1 year, respectively. The 3-year extension for the Fohen model comes at a price of £175, while the Grohe Red's warranty extension is free after registering your product on the site.
There are lots of variables when it comes to boiling water taps, but hopefully, with today's post, we've demonstrated that great features and designs don't have to cost the earth.
To find out more about the Athena tap, head over to the Athena collection page. Alternatively, compare all of our products in our tap comparison guide or watch the installation guide below to see just how easy it is to enjoy this tap in your home.
Related Articles from the same category: