12 Exciting Alternatives to Plain Chrome Kitchen Appliances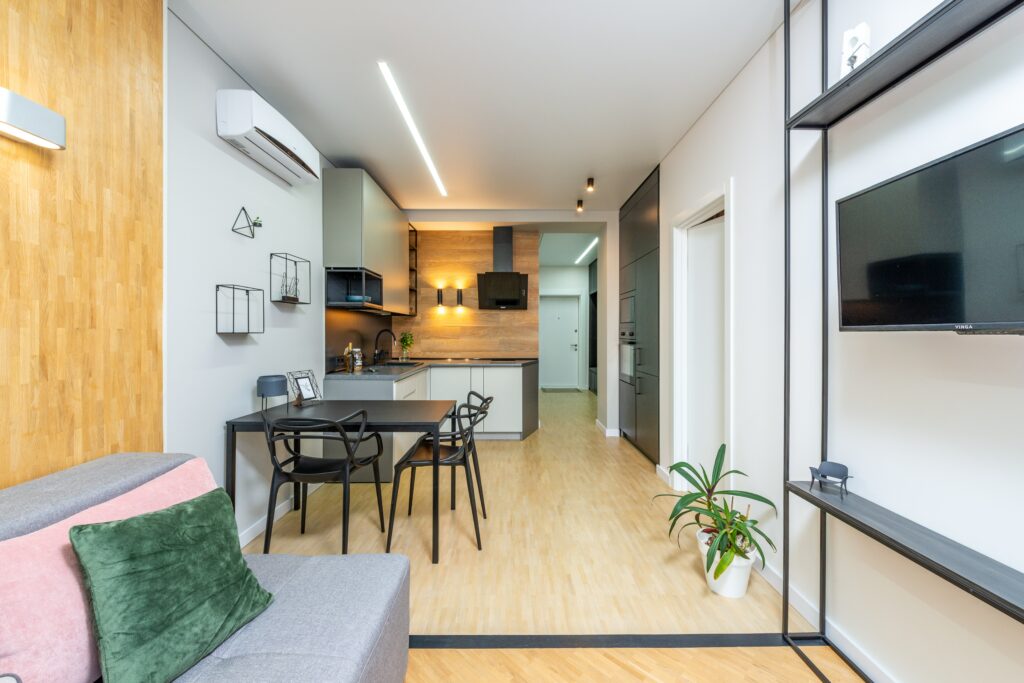 Are you tired of the same old chrome kitchen appliances? Are you looking to give your cooking space some added pizzazz and character? Look no further! This blog post will review 12 exciting alternatives to plain chrome kitchen appliances.
From simple additions like tiled countertops to something more daring such as vibrant coloured appliances, we'll go through numerous ideas and explain the best materials for each alternative. Whether you're limited on a budget or just looking for ways to bring new life into your kitchen, this guide will provide plenty of creative inspiration.
Matt Black Appliances
Matt black kitchen appliances are gaining traction as an alternative to traditional chrome or stainless steel options. They create a beautiful black aesthetic, making black the new heart of the home. Boiling water taps, refrigerators, and ovens have been updated with black finishes that are sleek and stylish while also providing more flexibility when it comes to designing your kitchen.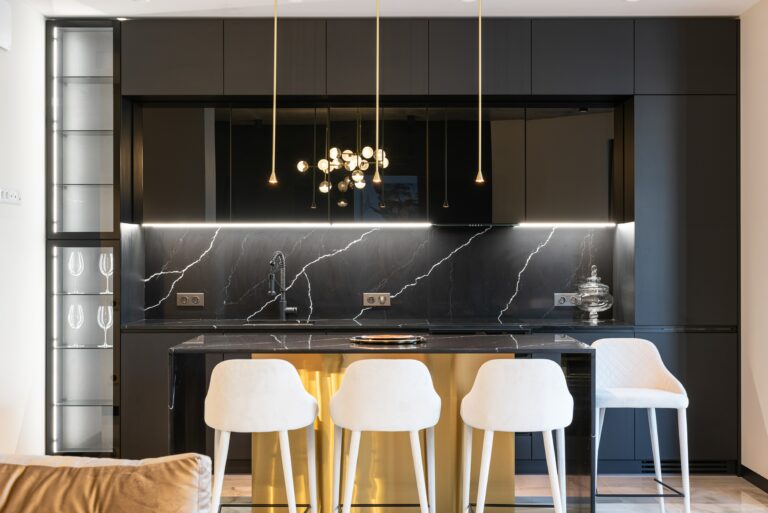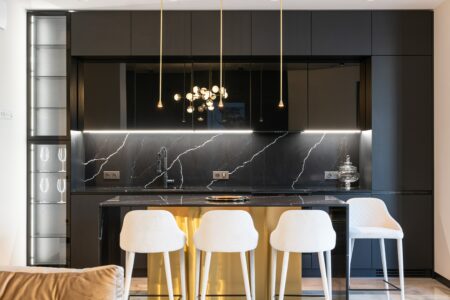 While black might traditionally be associated with being dark and dismal, these black kitchens bring warmth and character to a room. In addition to looking sophisticated and luxurious, matt black kitchen appliances are also easy to care for since they don't show fingerprints like lighter-coloured surfaces would. With so many advantages of black kitchens, it's clear why more people are choosing matt black appliances in their homes.
Gold Appliances
Gold kitchen appliances have been a popular choice for adding a touch of luxury to your home. They have the same benefits as regular chrome appliances such as boilers, ovens, and fridges but with a vibrant gold finish that adds an extra class level to any kitchen.
An increasingly popular gold appliance is the gold boiling water tap, which allows you to quickly and continually dispense piping-hot water on demand and makes it easy to whip up pasta, noodles or a hot drink in an instant without having to wait for the kettle. Gold appliances may have higher price tags than traditional chrome ones, but their stunning design and quality performance will easily make up for it.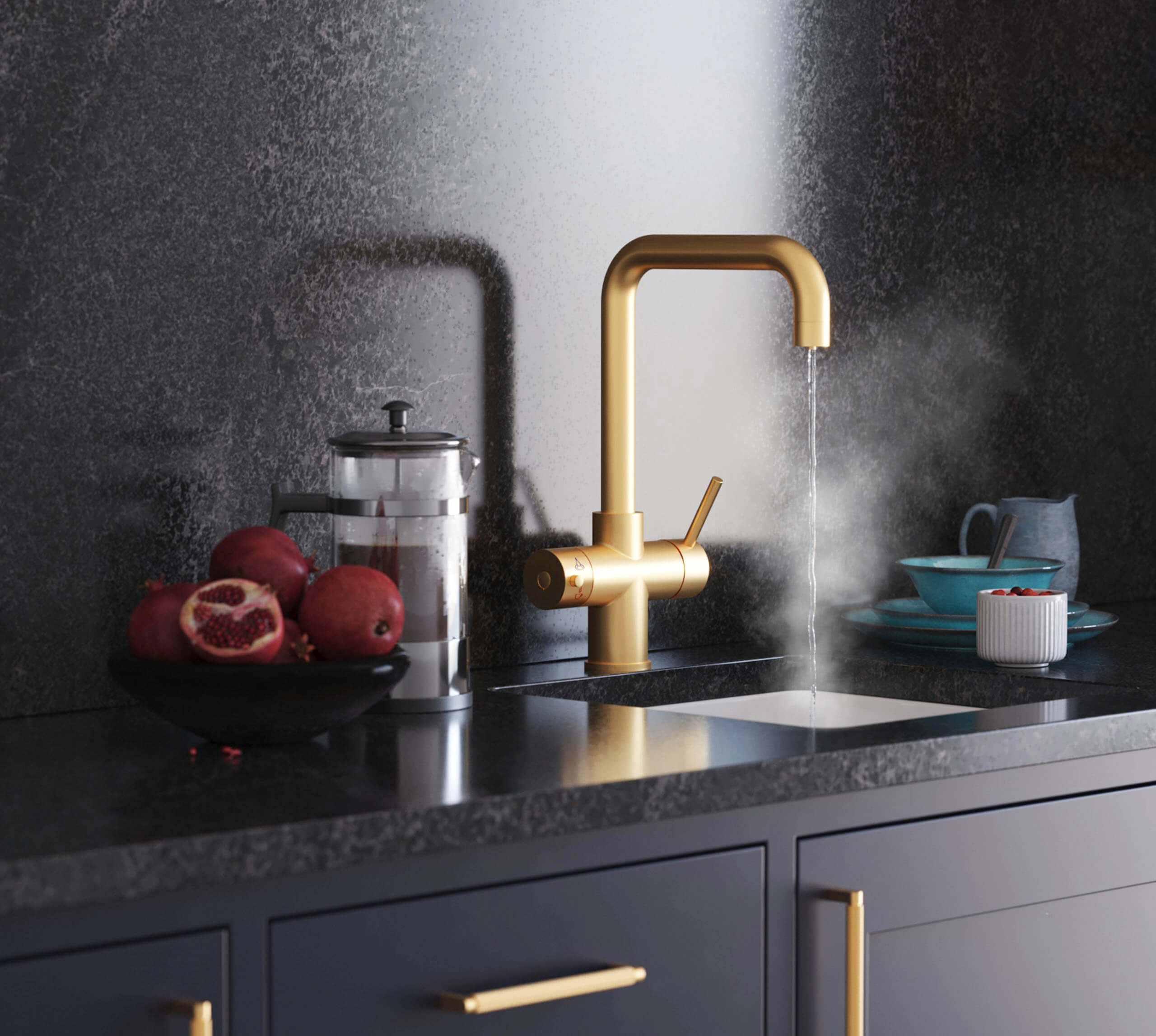 Copper Appliances
Copper kitchens are becoming increasingly popular due to their elegant and sophisticated look. While copper kitchen appliances have always been luxurious, they have recently become more accessible to the average consumer. Copper appliances offer an attractive alternative to the traditional chrome appliances often found in modern kitchens.
Copper appliances come in various styles, including brushed copper, hammered metal and rose gold. Each style has its own unique look that can help to create an eye-catching kitchen aesthetic. Copper fridges, ovens and hobs are available for those looking to add some warmth and character to their home. They also offer a great way to introduce some colour and texture into your kitchen.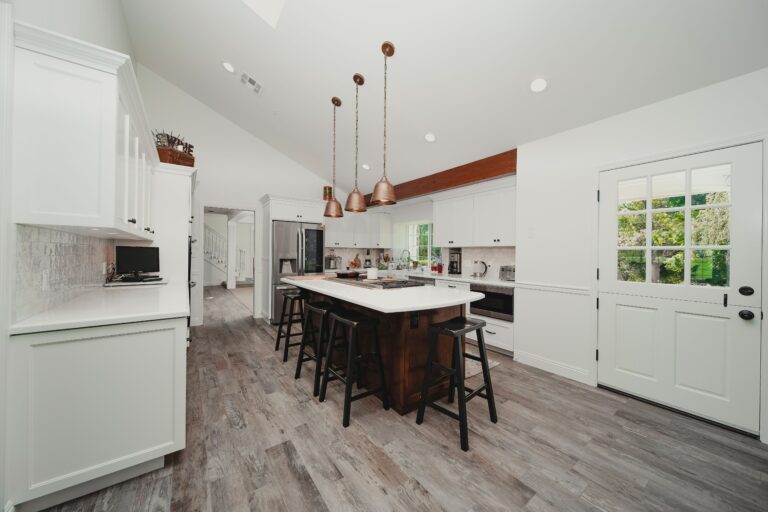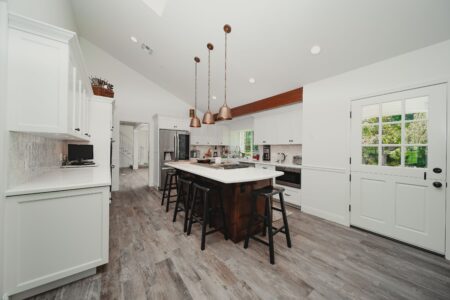 Brushed Nickel Appliances
Brushed nickel appliances can be a great way to add a touch of elegant sophistication to any kitchen. The light and subtle colouring of brushed nickel creates a gentle and sleek aesthetic that can give any kitchen an air of luxury. While chrome may still be the classic choice for many kitchens, the modern look of brushed nickel can offer unique alternatives for homeowners looking for something different.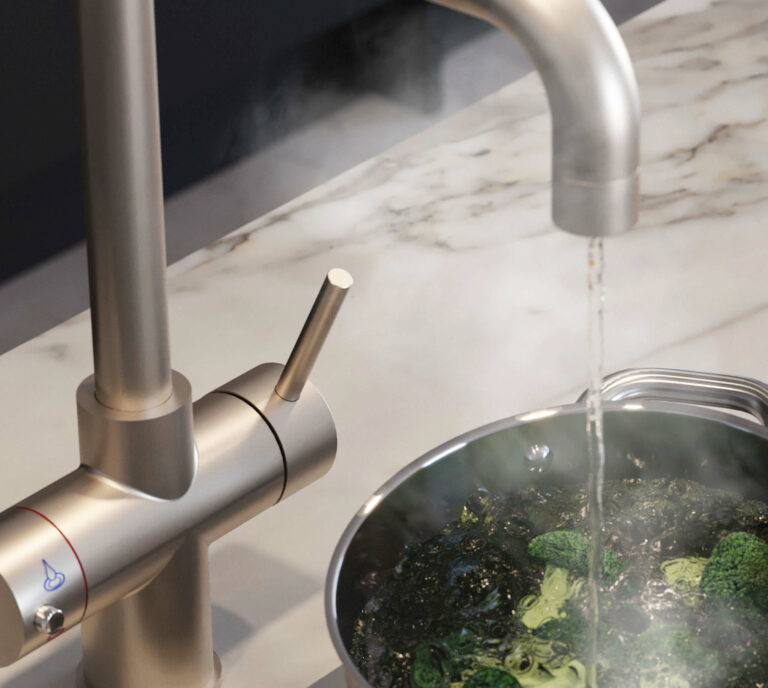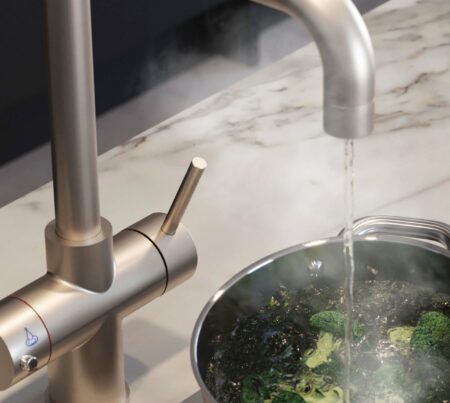 Additionally, brushed nickel is resistant to fingerprints, smudges and rust, making it unpractical and attractive. Ultimately, brushed-nickel appliances are great for anyone looking to add charm and character without breaking the bank.
Stainless Steel Appliances
If you're looking for a unique and durable upgrade to your kitchen appliances, stainless steel is worth considering. Not only are stainless steel appliances more attractive than plain chrome gadgets, but they are also extremely sturdy, potentially lasting for decades if well-maintained.
Plus, stainless steel offers functional benefits like corrosion and staining resistance rather than just a flashy improvement. If you invest in good quality stainless steel appliances, you'll enjoy an impressive level of convenience, safety, and improved aesthetics in your home.
White Appliances
White kitchen appliances are growing increasingly popular as a modern, stylish alternative to standard chrome finishes. They add an element of class, brightness and cosiness that can truly transform your kitchen space. The clean aesthetic of white appliances allows for more freedom regarding wall colours, countertops and other design elements in the kitchen.
For example, if you go with a black wall colour, white appliances provide a perfect contrast - creating balance and classic style. Additionally, if you have a smaller kitchen area, white appliances give an illusion of more space and make the entire room seem brighter and bigger than it is.
Coloured/Patterned Appliances
Kitchen gadgets and appliances are often overlooked in home design, however, colour and pattern are great ways to add a little of your personality into the kitchen. Coloured and patterned kitchen appliances offer an alternative to plain chrome surfaces, allowing homeowners to infuse their kitchen flair and style while saving time and money on fixtures.
Not only do they look unique and original, but the possibilities are endless in finding the right type of coloured or patterned appliance to match the décor of any kitchen. The introduction of coloured or patterned kitchen appliances has revolutionized the way we use our kitchens, adding a bit more life into what can otherwise be a dull workspace.
Retro/Vintage-Style Appliances
If you want to modernize your kitchen but don't want to introduce chrome or stainless steel appliances, then retro/vintage-style appliances are the perfect alternative. They bring an old-school charm that modernizes a home without compromising the original design and style. These appliances come in many designs, from classic appliance shapes to modern takes on retro designs.
The best part about them is that they fit perfectly with any modern kitchen design and make for a statement piece for those looking for something more than simple chrome appliances. With retro/vintage-style appliances, you can get the best of both worlds - modernity and style!
Automated and Smart Technology-Enabled Appliances
With the rise of automated and smart technology-enabled appliances, homeowners have been given an exciting alternative to traditional chrome kitchen appliances. These advanced gadgets make life easier with various features, from WiFi connectivity that enables remote control from your phone to voice assistance for hands-free operation.
Some models can even respond to simple commands like "set the desired temperature" or "turn on the fan". With these innovative additions, you don't have to worry about wasting time or damaging surfaces– an increasingly valuable asset in busy households. Automated and smart technology-enabled appliances are changing the game regarding modern kitchens and providing more convenience than ever!
Energy-Efficient Options
Bright, shiny stainless steel and chrome are not the only options for kitchen appliances anymore. If you want a greener kitchen, energy-efficient options could be the way. These energy-saving, earth-friendly appliances use advanced technology to reduce excess energy consumption. They offer all the convenience of an ordinary appliance at much lower operating costs and often come in colours other than chrome or stainless steel.
Not only can you save money, but you also look great and help the environment simultaneously! Energy-efficient options may cost more upfront but pay off in the long run with their high-efficiency standards and improved performance.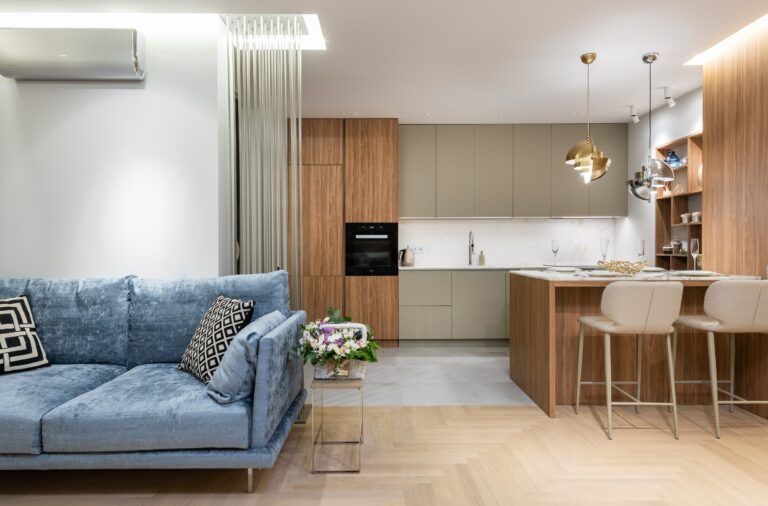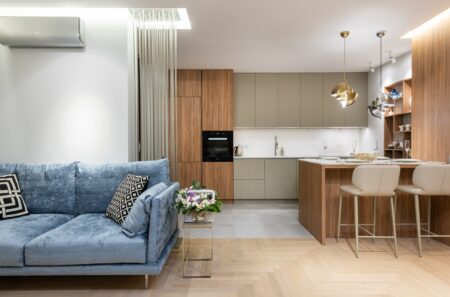 High-End Luxury Models
While luxury kitchen interiors used to be a luxury for just the wealthy, nowadays, luxury appliances have become more accessible and possible for most people. High-end luxury models are a great alternative to plain chrome kitchen appliances, as they bring elegance and sophistication to any room.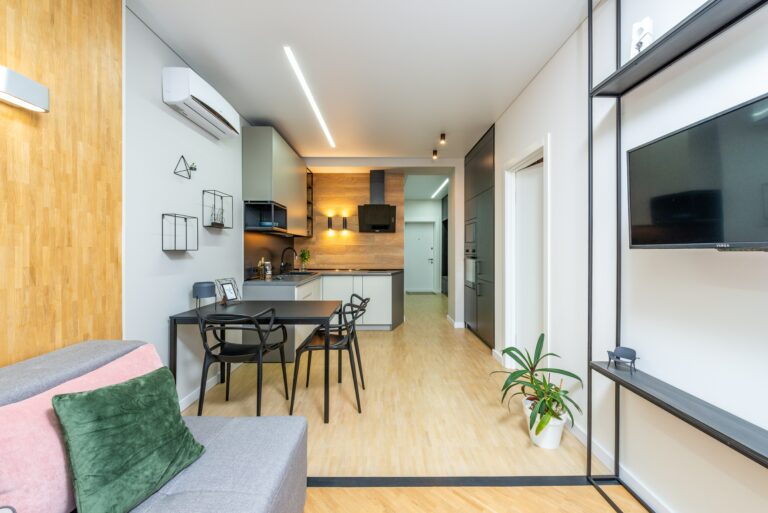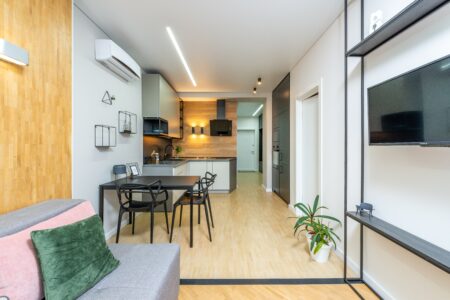 Nowadays, many luxury options can upgrade your kitchen with materials such as stainless steel and copper; some even include intricate carvings or designs. Mix and match different luxury pieces to create an incredibly stylish look that will last you for years. As luxury kitchen appliances become more accessible, it's never been easier to turn your kitchen into a breathtaking space full of your favourite luxuries!
Conclusion
When upgrading or renovating your kitchen, there are so many options to choose from. The possibilities are endless, from classic chrome appliances to modern and energy-efficient models, luxury luxuries, environmentally-friendly choices, and retro/vintage-style appliances.
No matter what style you're looking for, there is sure to be an appliance that fits your needs and expresses your style. With the right appliance, you can create a kitchen space that looks amazing and functions perfectly for you and your family. So, don't wait - start shopping for the perfect appliances today.
Our boiling water taps are perfect for upgrading your kitchen with a choice of 5 different high-quality finishes, including gold and matt black. Find out more about how a boiling water tap works.
Related Articles from the same category: